Bandai Chogokin My Melody
(Inner box has sleeve packaging)

An interesting improvement is the addition of the removable plug for Melody. On Hello Kitty the plug was permanently a part of the figure, making Kitty unable to sit anywhere except in the c0ckpit and on the display base.
The removed plug also acts as a pick for opening the c0ckpit hatch.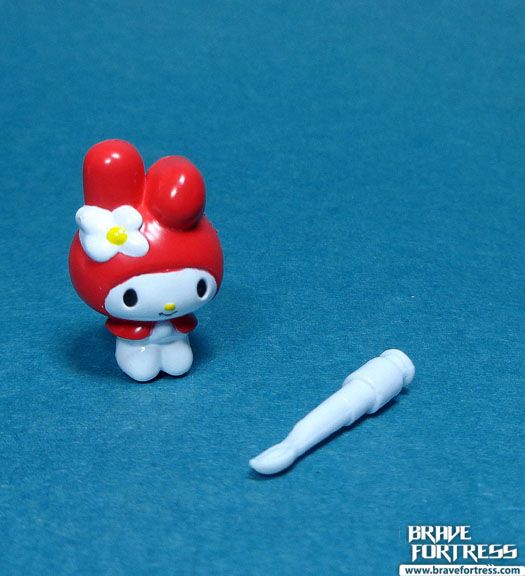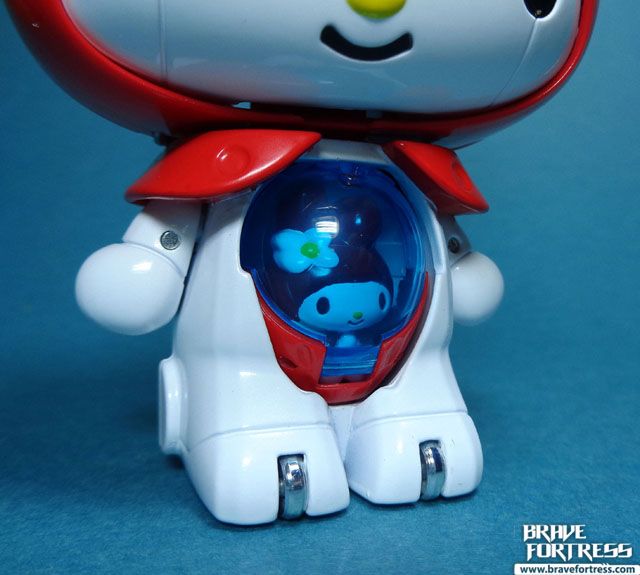 The hatch closes by rotating the tail (knob) on the back of the toy.

Firing "heart" missiles.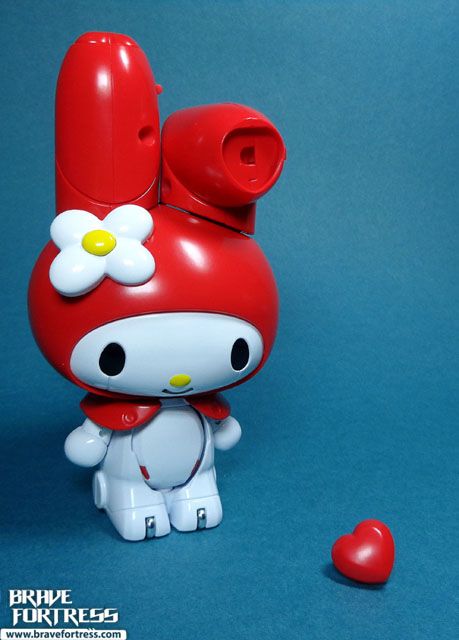 Both bunny ears can fire missiles.

Swim mode.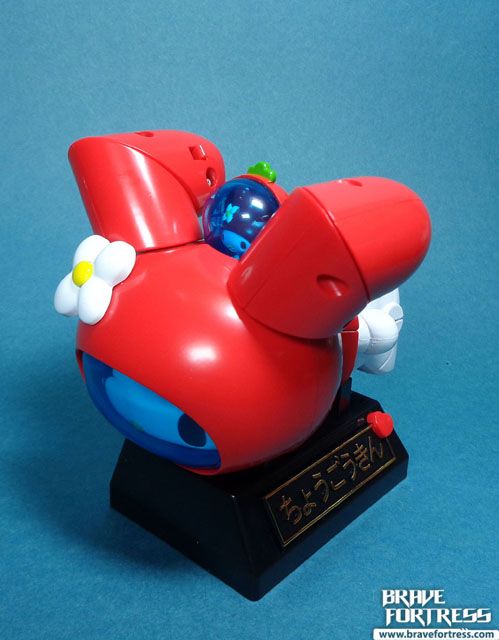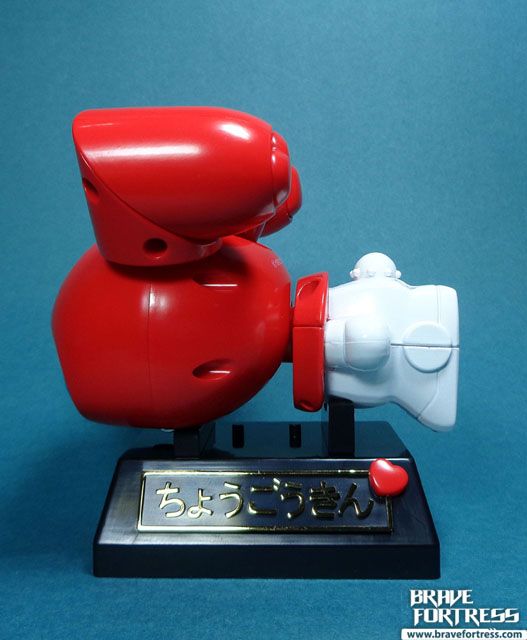 The little Melody up on top during Swim mode is not the same figure that's in the tummy. .
I love the gimmick involving the fold down face canopy. When you lift the head up, the face automatically pushes inward so the canopy can slide down and cover the face. So cool!

With Hello Kitty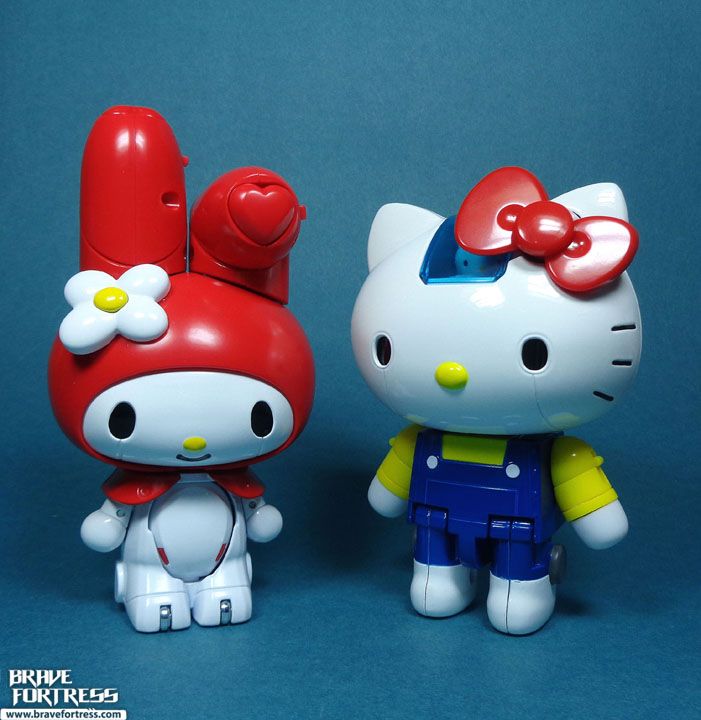 Chogokin My Melody weighs roughly 233 Grams (Kitty weighs 411 Grams).

I think I like this figure more than Chogokin Hello Kitty, mostly due to the really cool visor gimmick. .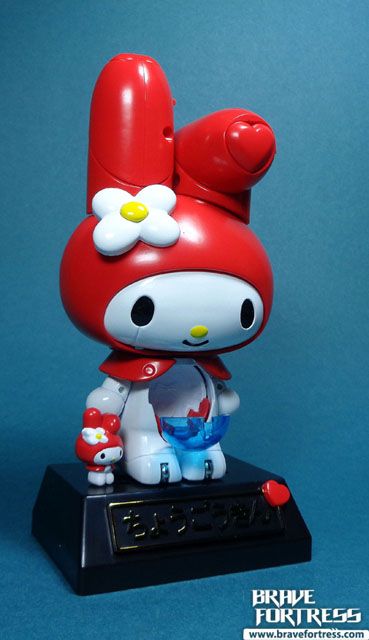 Gold