Batman Beyond Gotham Knight Batman
The figure comes with all sorts of blades and whatnot. Not really sure where they got this stuff from.

Originally, the Batman Beyond figure was clear blue, later on, Kenner reissued the figure in black under the Return of the Joker line.

Batman Beyond – Street to Sky Batmobile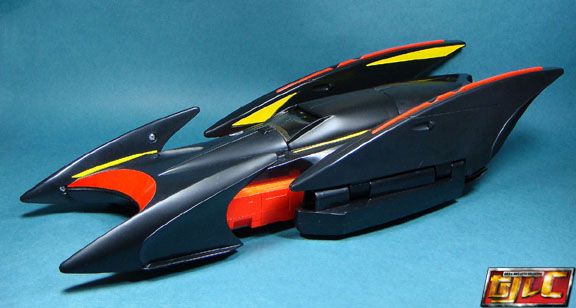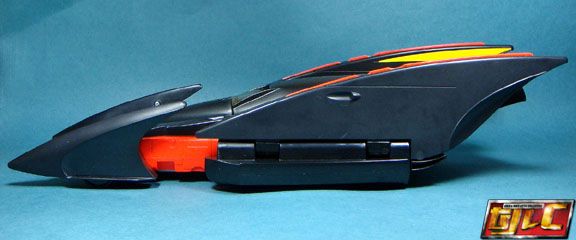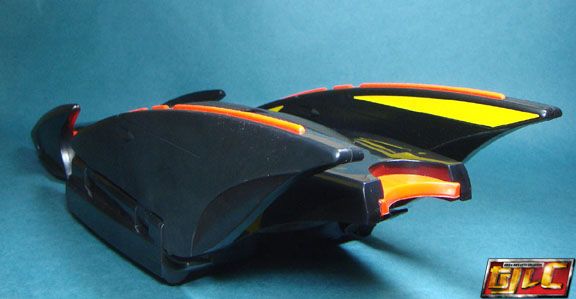 I think this may well be the biggest, most in scale Batmobile ever.

Interior – lots (!) of detailing!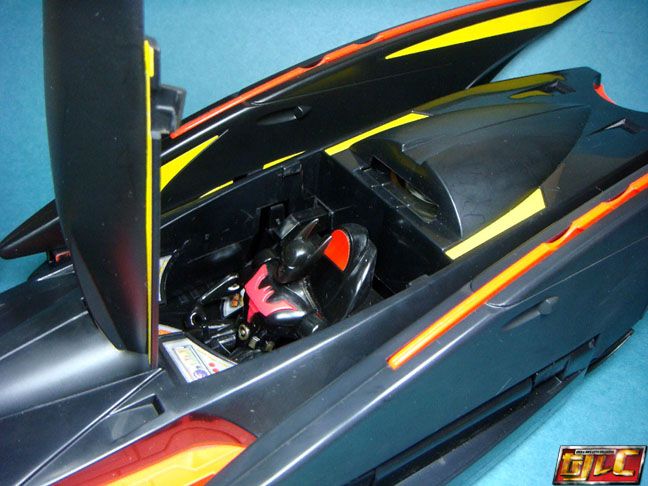 In retrospect, I think I went overboard and followed the "suggested" sticker applications too much. Ugh… all those ugly yellow lines just ruin it. At least it doesn't show too much when the wings are folded up.
This "jet mode" never appeared in the series. Guess it's just something they added in for fun.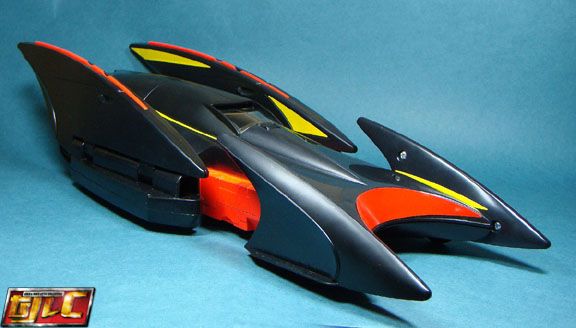 Gold