Chogokin Hello Kitty – Mazinger Z Colors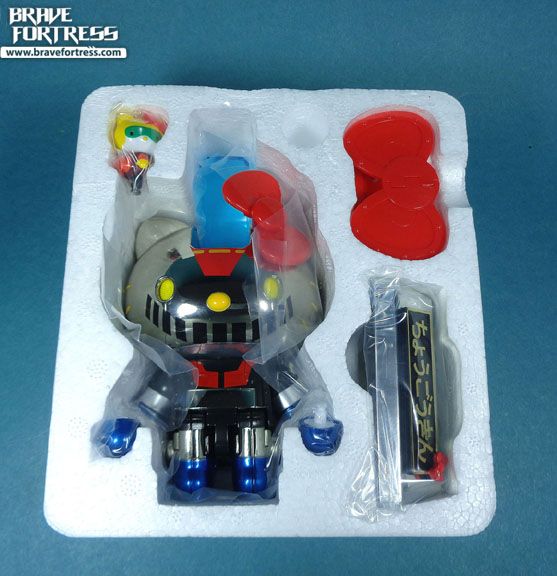 Note: Some of the accessories are plugged into the bottom of the display base.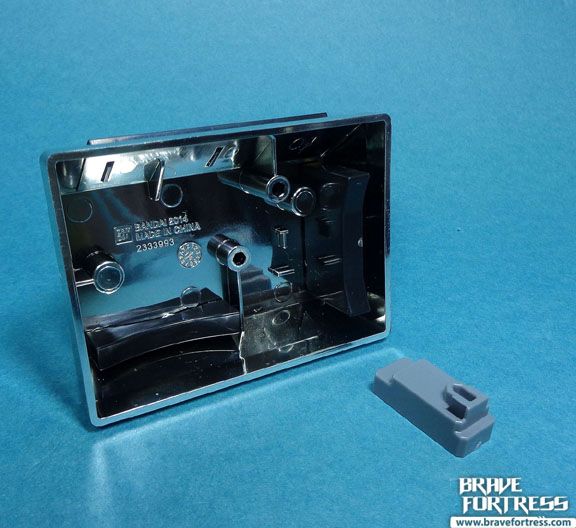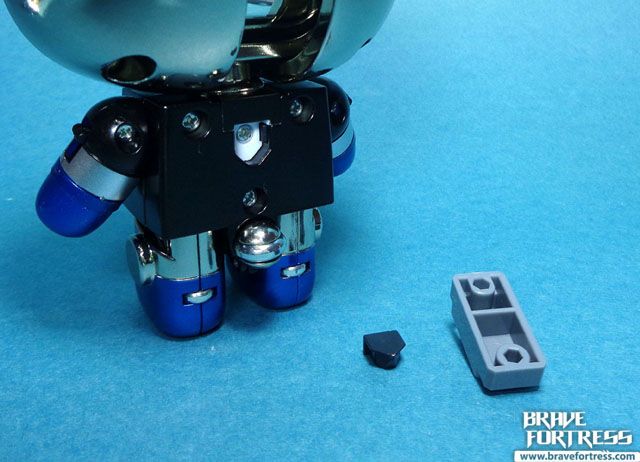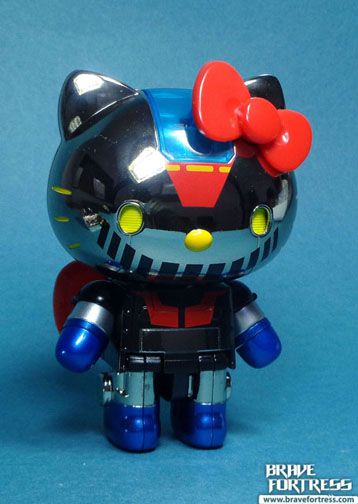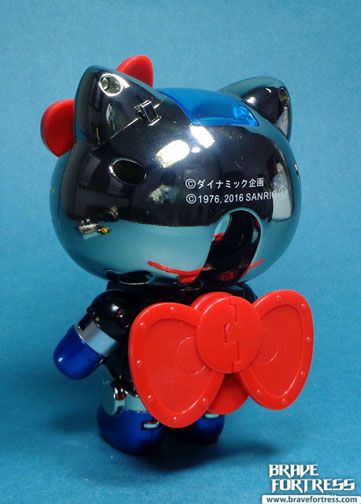 Chogokin Hello Kitty Mazinger Z Colors is a straight up repaint of the Chogokin Hello Kitty figure. Nothing new has been added aside from the paint and color changes.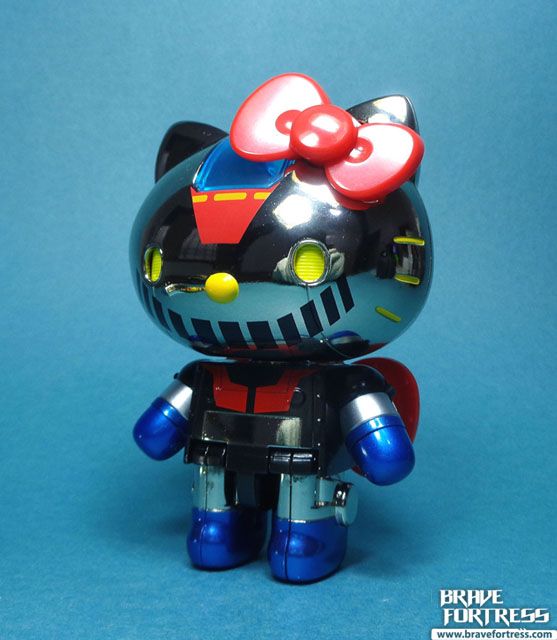 Unfortunately, since Kitty here is still just a repaint of the original version, the plug is still not removable, unlike My Melody. So she can't sit on the ground and has to rely on the either the display base or the c0ckpit seat to be upright. Boo!!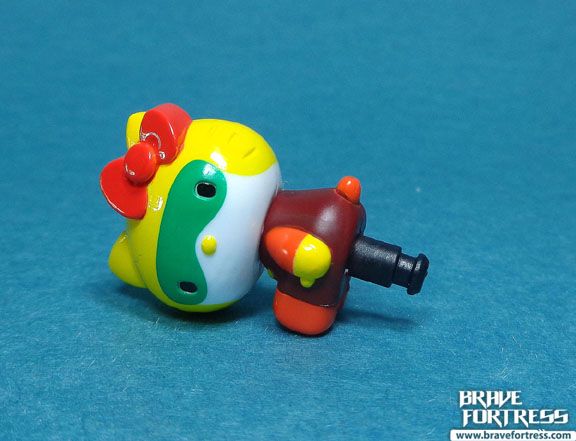 Kitty go!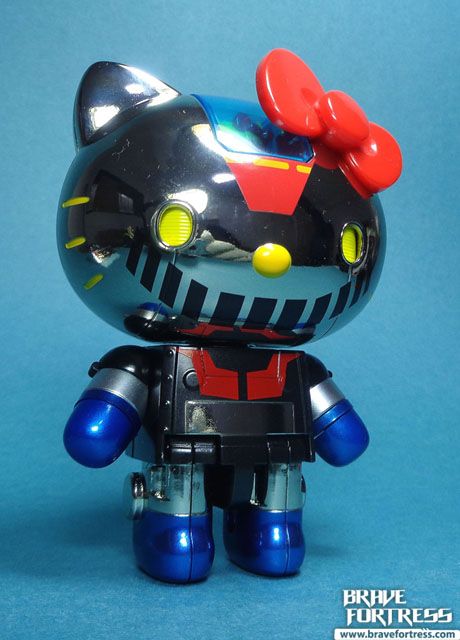 Similar with the original release, pushing the button on the control center will change Kitty's eyes from yellow, to red, to angry.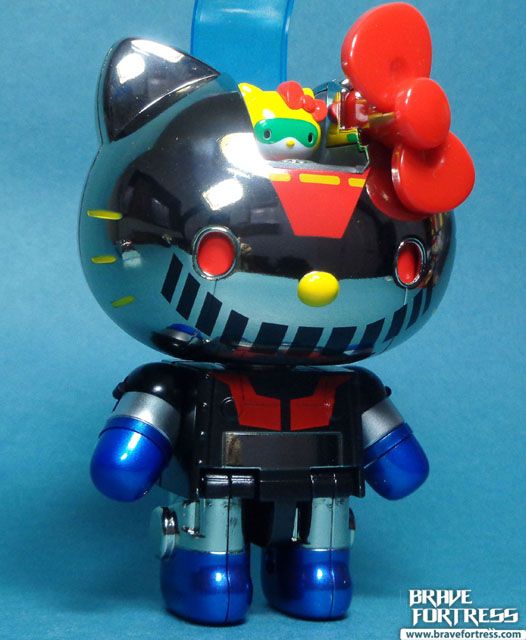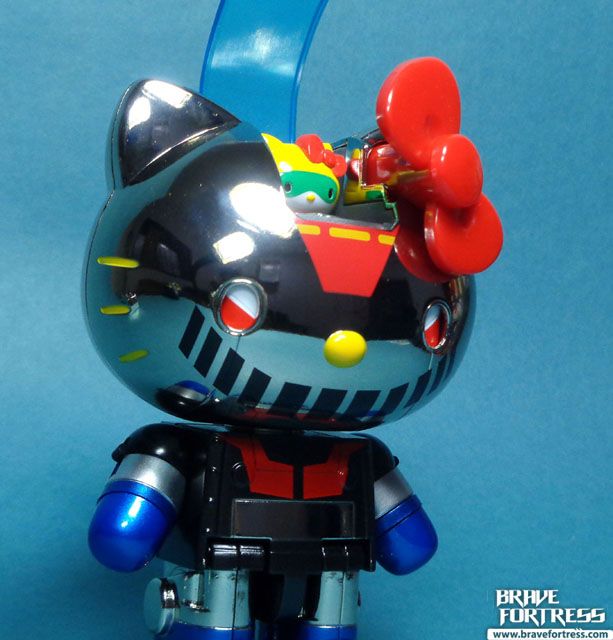 Rocket Punch!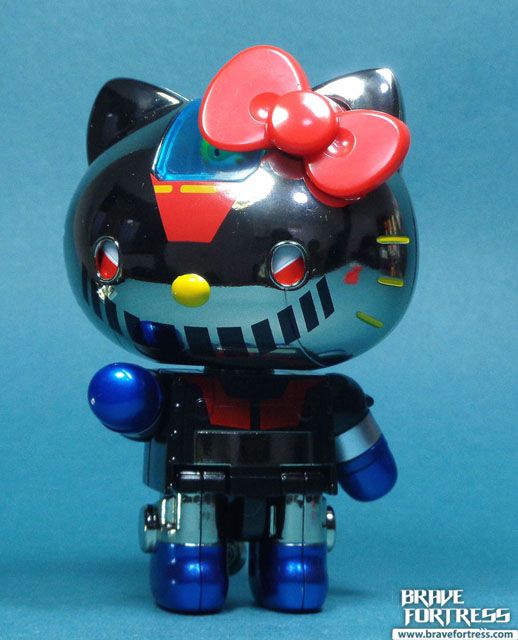 Display base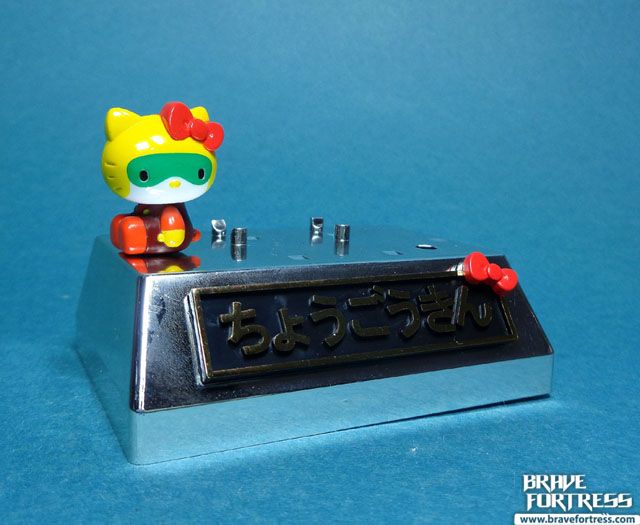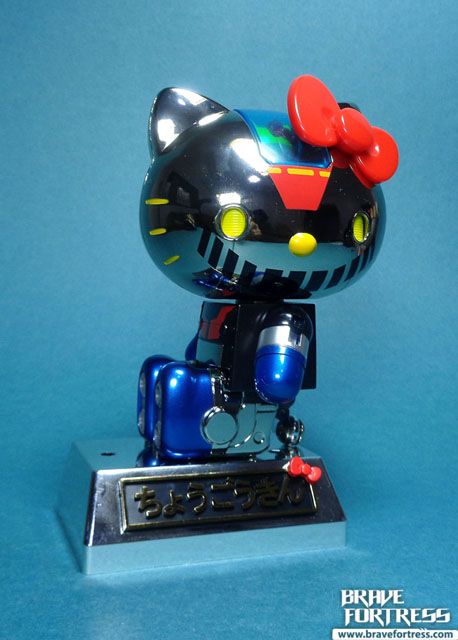 Flight mode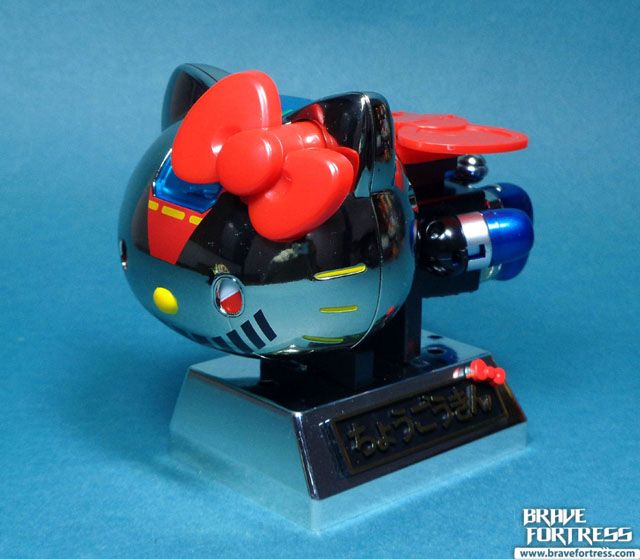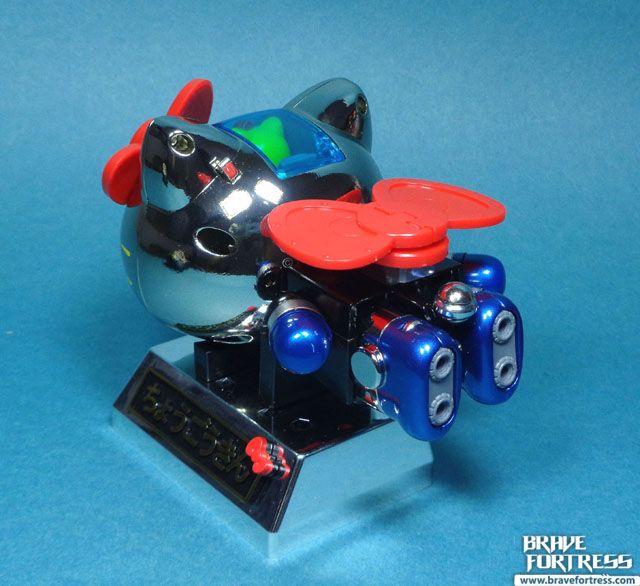 "Scrander" can be repurposed into swim fins for "swim mode".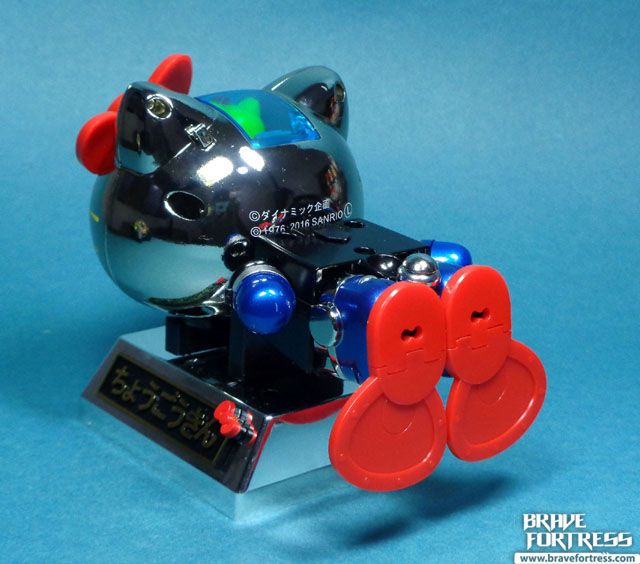 Chogokin Kitty weighs 418 Grams.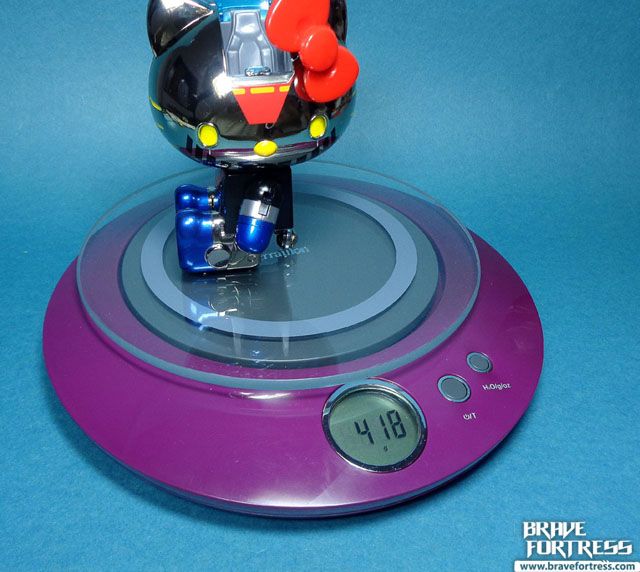 Overall, even though I already own the original version, I am very happy with the Mazinger Z colors version of this toy, mainly due to the shiny chrome surface (which was a pain to photograph actually). I am passing on the Hello Kitty colors Mazinger Z though. I just can't bring myself to get it. lol…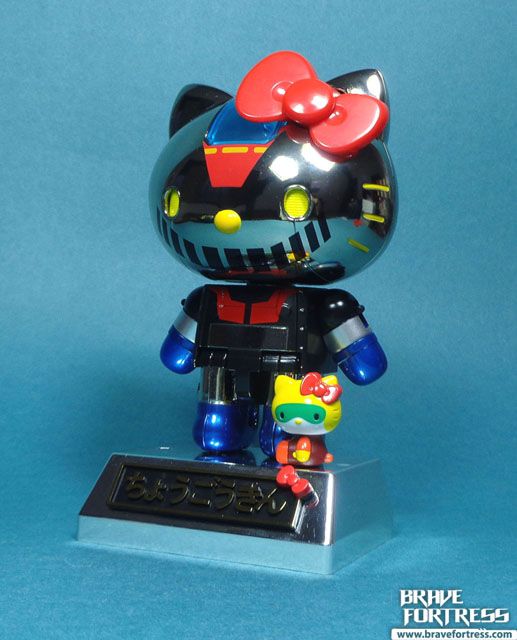 Gold