G.i. Joe 50th Anniversary Classic Clash 2 pack (Sprit Iron-Knife VS Storm Shadow)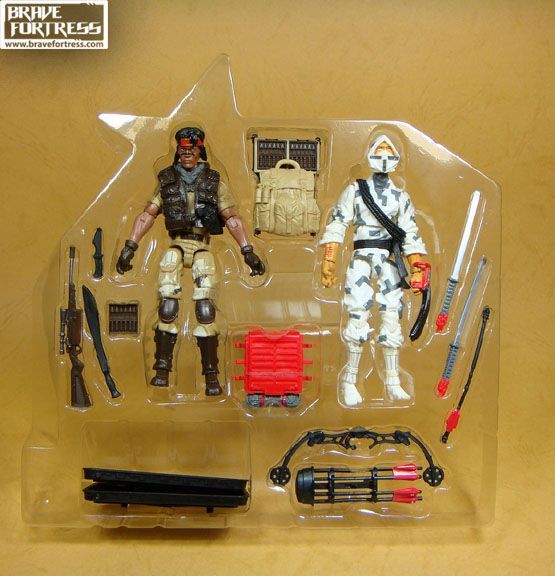 Spirit Iron-Knife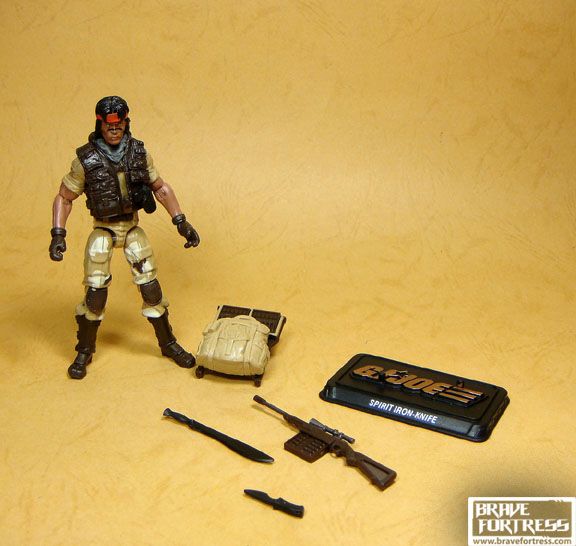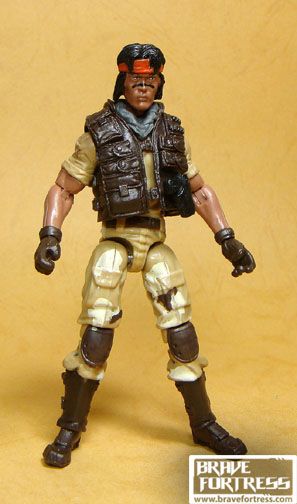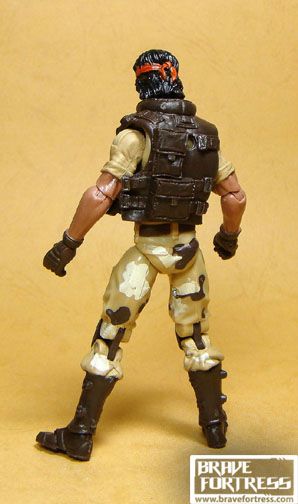 Ahh, the reused "Billy from Predator" headsculpt. Not bad but I do prefer the classic "pigtails" look from the Sunbow cartoons.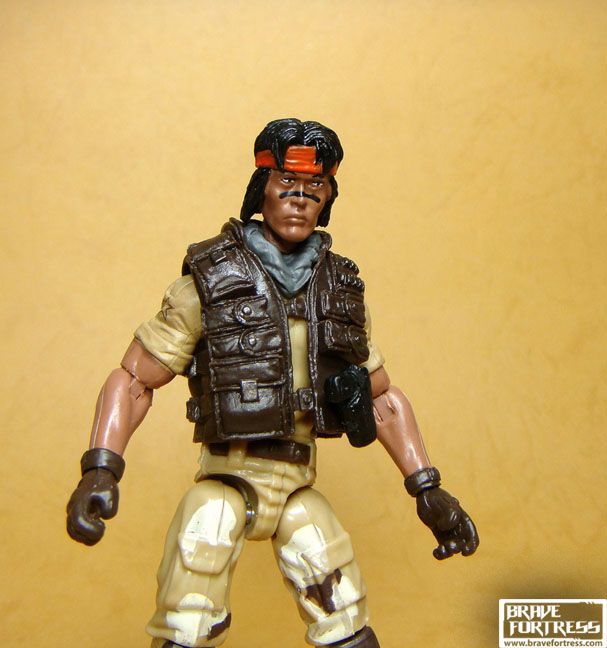 I originally got this guy for my Tiger Force team, but looking at him now, he doesn't quite fit in. More of a desert combat figure? I guess I'll just let him hang around with Dusty and any other desert/brown fatigue Joes I have (the ROC 4 pack seems to go well with this).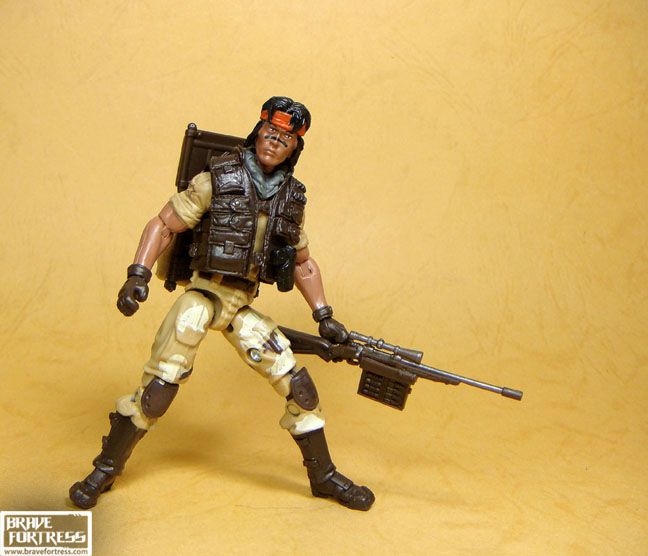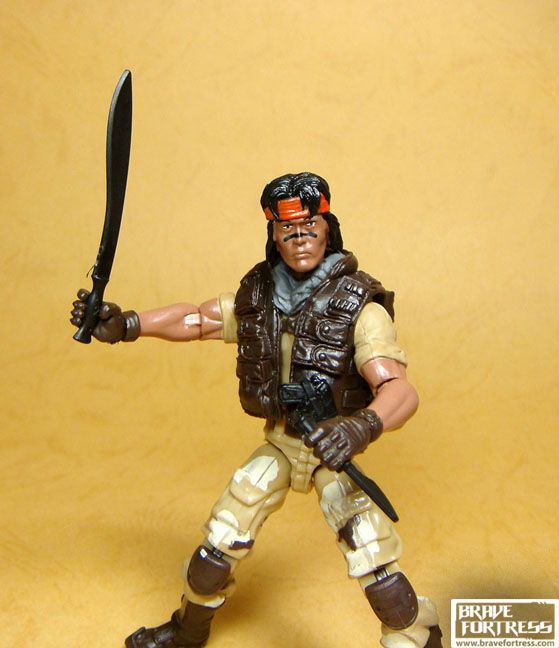 "Anyone see the Predator around? I think he took my pet Eagle, Freedom"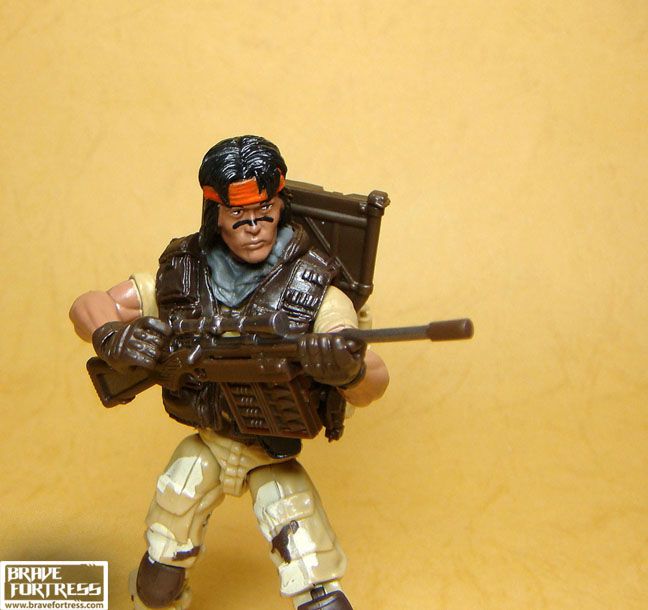 Storm Shadow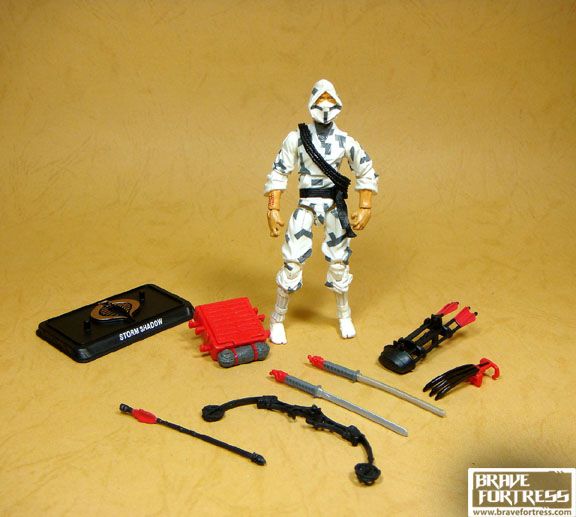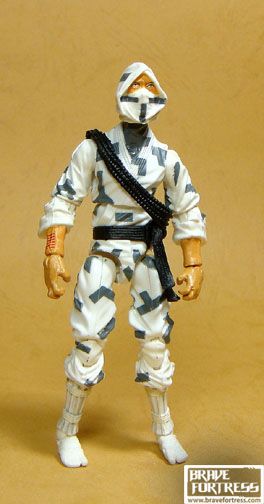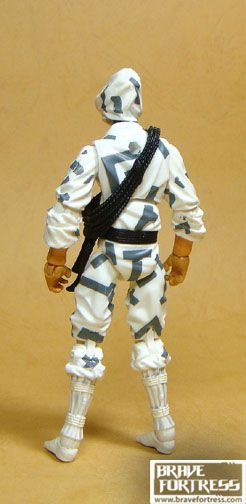 I was hoping the backpack had some surprises inside, no such luck.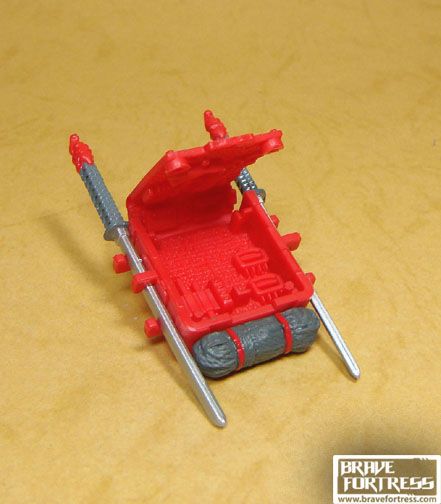 I'm glad they didn't put any Cobra logos on this guy. Even though he's supposed to be "Cobra" in this set, the outfit he is wearing is from the time when he was part of the Joe team in the vintage catalogues. So I'm making this figure one of the good guys.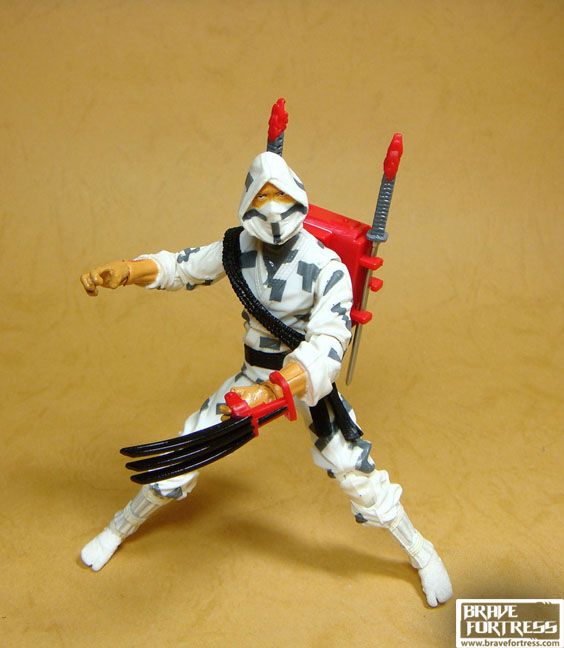 Arrow can be stored on backpack.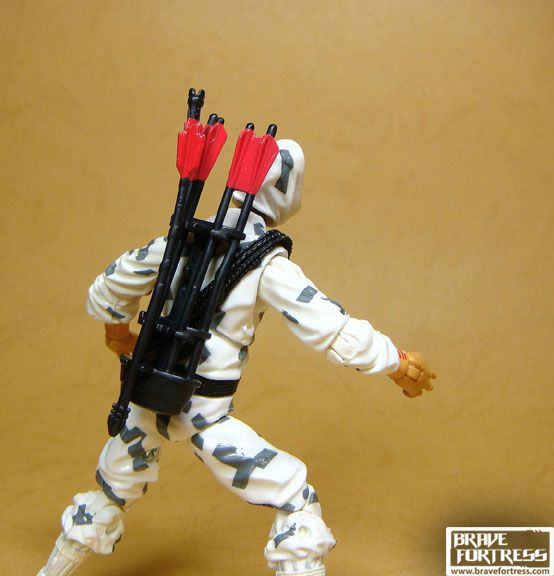 "This one's got your name on it, Zartan…"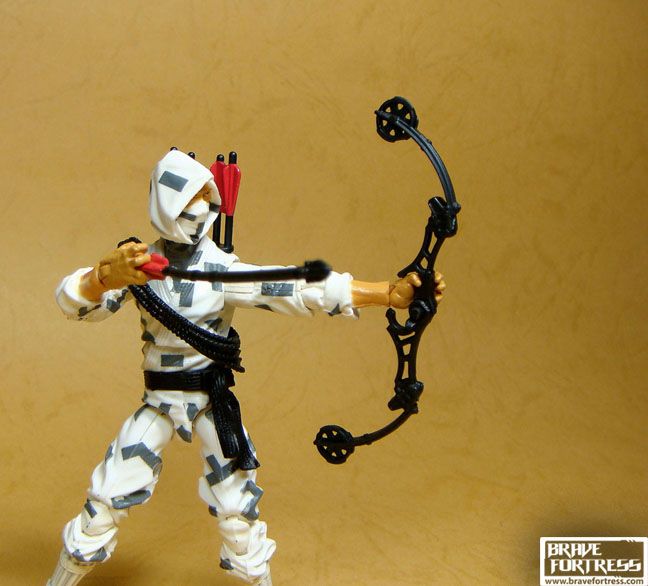 Gold