G.i. Joe FSS Figure Subscription Service 5.0 13th Figure – G.i. Jane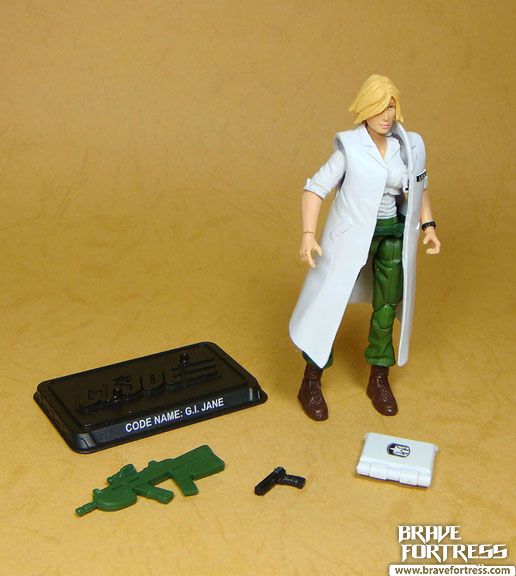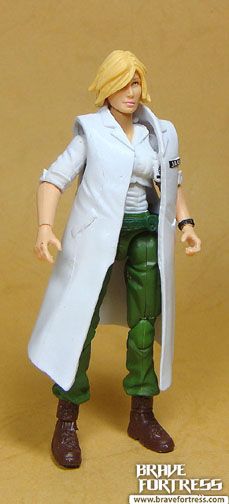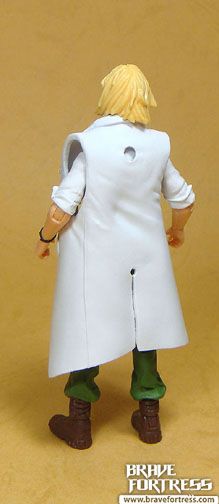 We now come to the 13th and final figure for FSS 5.0 – G.i. Jane. Her headsculpt is a reuse of agent Helix. I am totally not feeling this figure. The headsculpt doesn't really fit (I would've been more happy with a blonde pilot Scarlett head) and the lab coat looks terrible on the figure.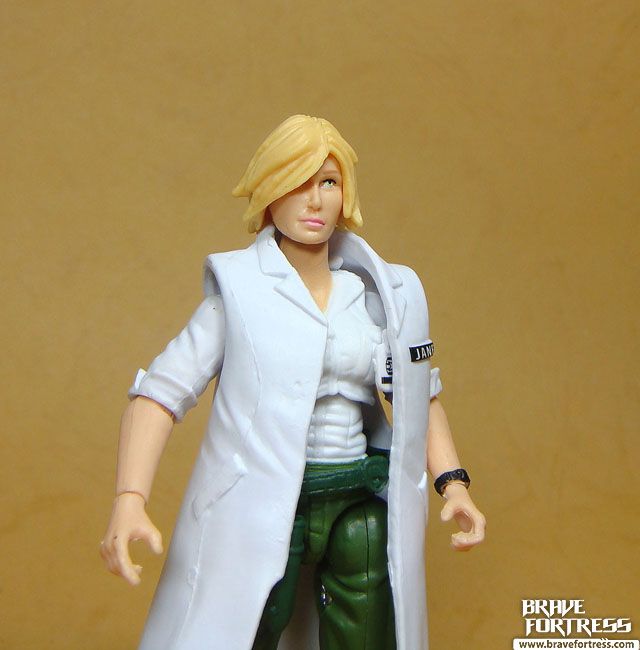 Ugh…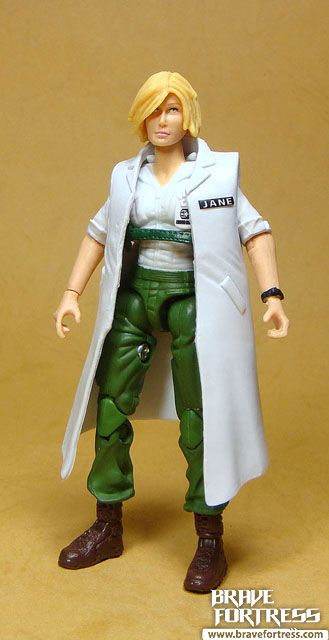 Thankfully she looks a lot better without the lab coat.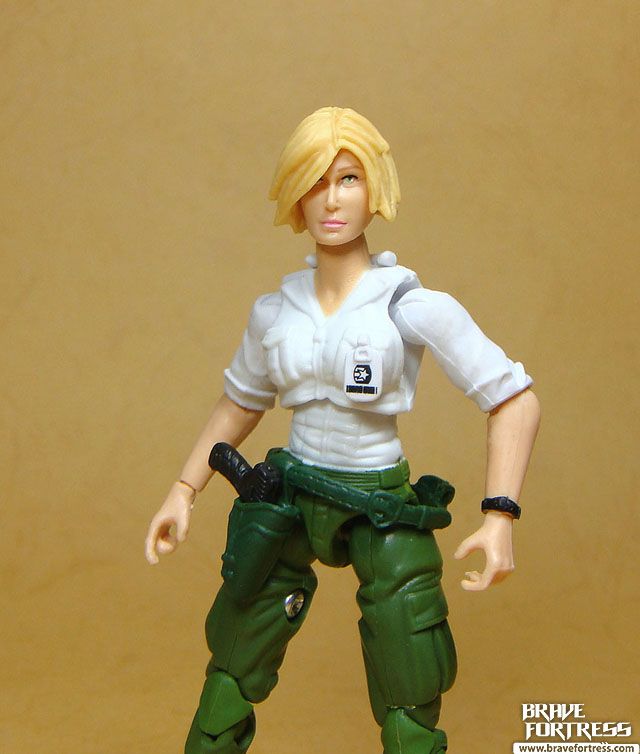 She comes with a sidearm and a (pulse?) rifle.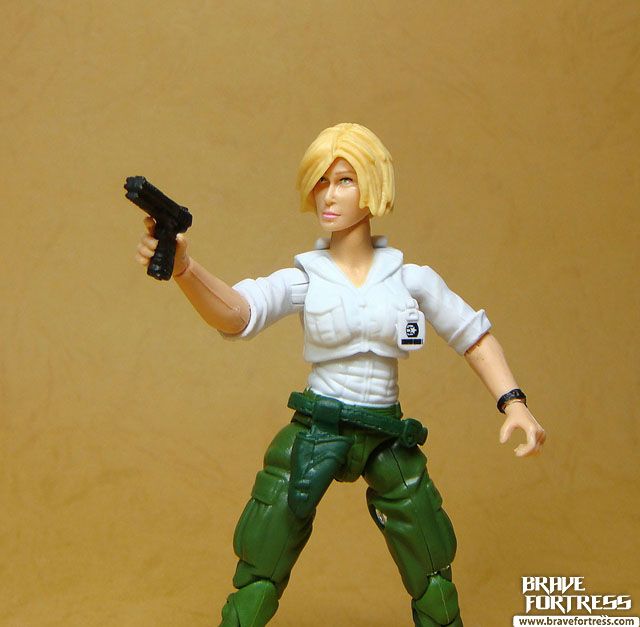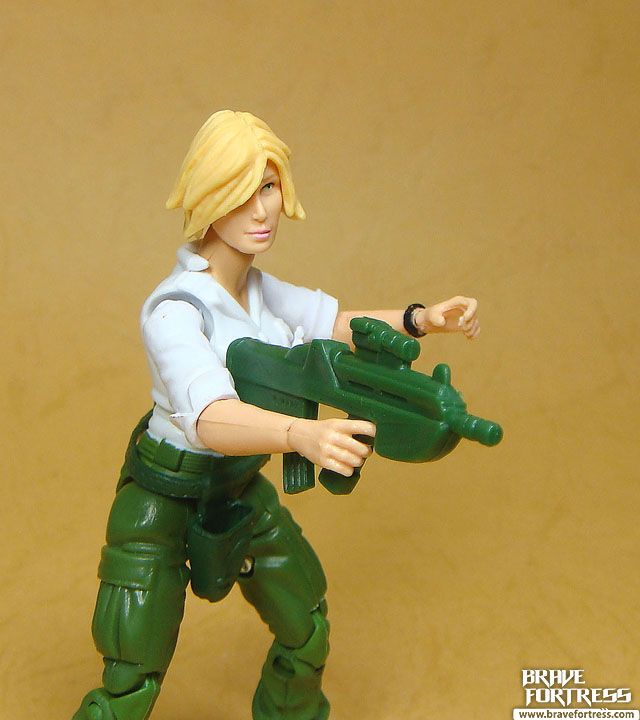 She also comes with a laptop to further state the point that she's a researcher, in case the lab coat wasn't getting the point across.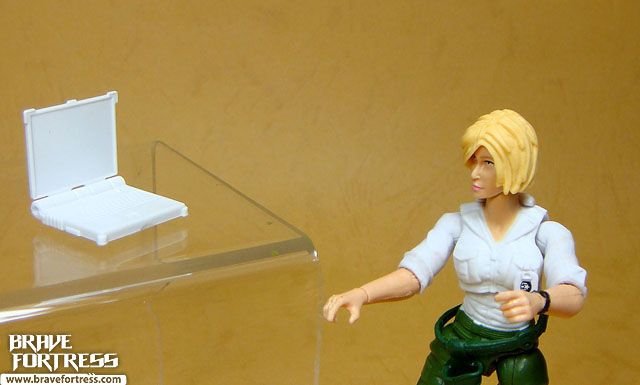 Definitely another weak 13th figure from the Club. IMHO the only worthwhile 13th figure was Frostbite. The rest were just dull and not something fans were really hoping for. Hopefully with FSS 6.0 we will finally get something better than this.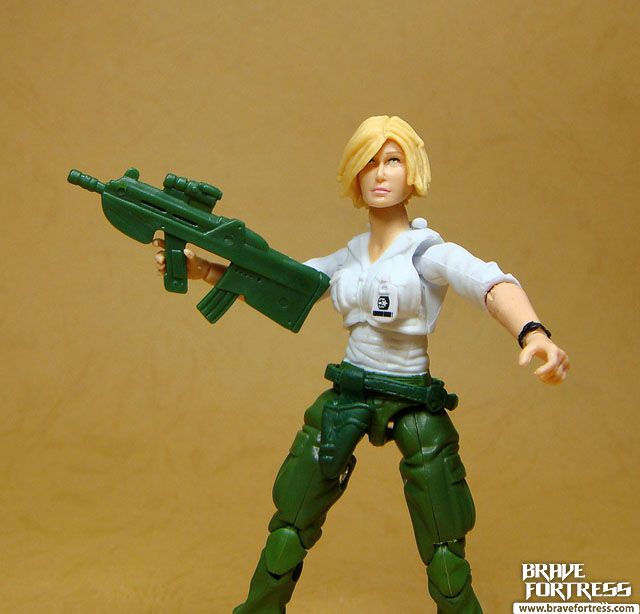 Gold