G.i. Joe FSS Figure Subscription Service 5.0 Wave 3 ( Salvo & Darklon)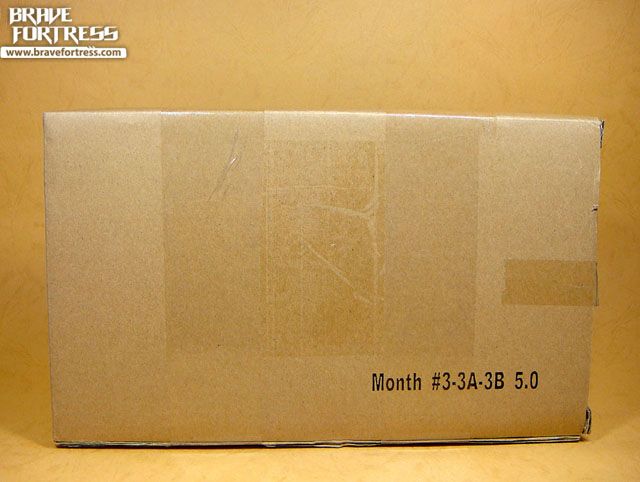 Salvo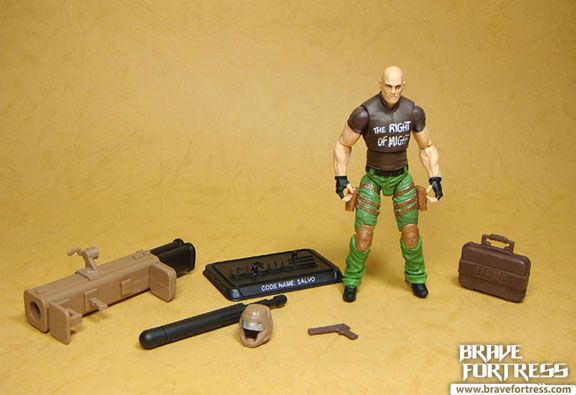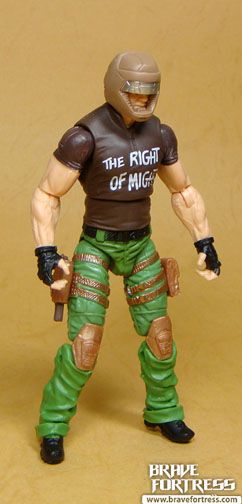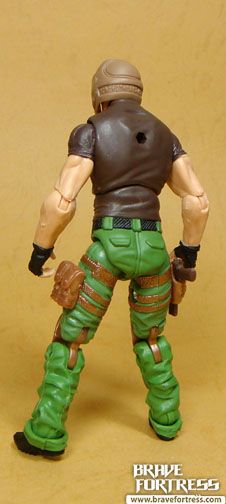 Another prominent character from the early DIC-era Joes, Salvo was the heavy weapons guy on the Joe team. Sadly, this figure is very difficult to stand at attention without its display stand due to the leg design they decided to go with. He's ok in an action pose mostly.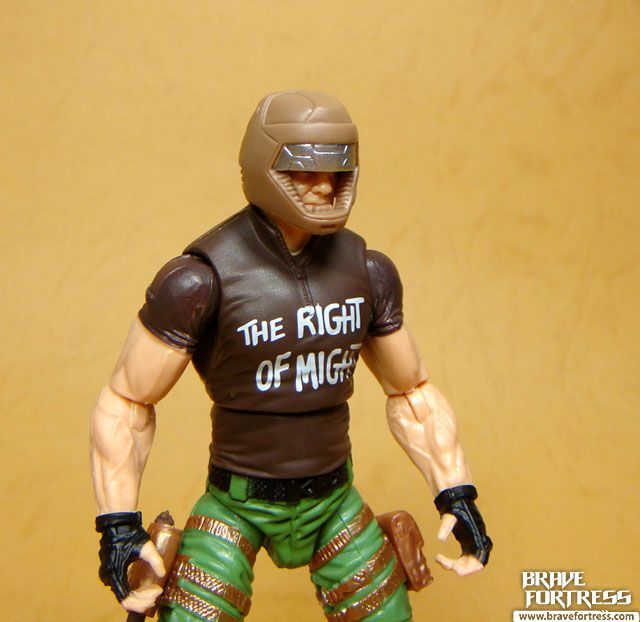 I think the head is a reuse of the Hit and Run head, minus the hair? The torso is definitely Roadblock's from Joe Retaliation.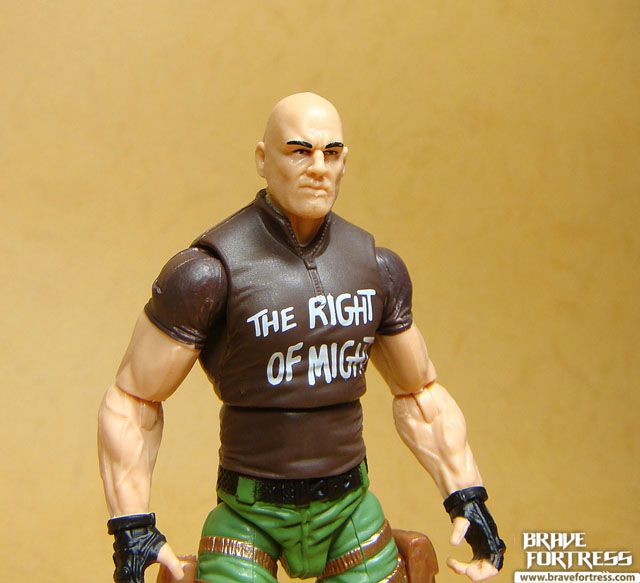 Sidearm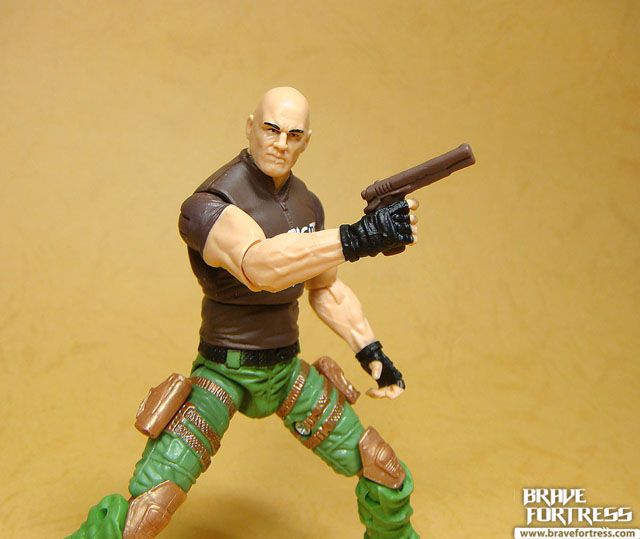 He comes with a cache (presumably for ammo), but the case does not open. This is a nod to his vintage figure.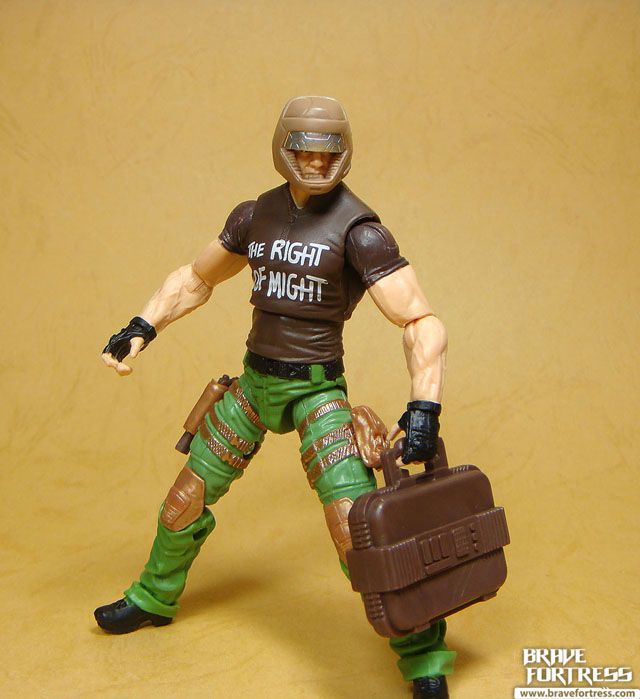 The vintage figure originally came with a mine launcher as well. But this version does not.
He comes with a repaint of Sci-fi's helmet.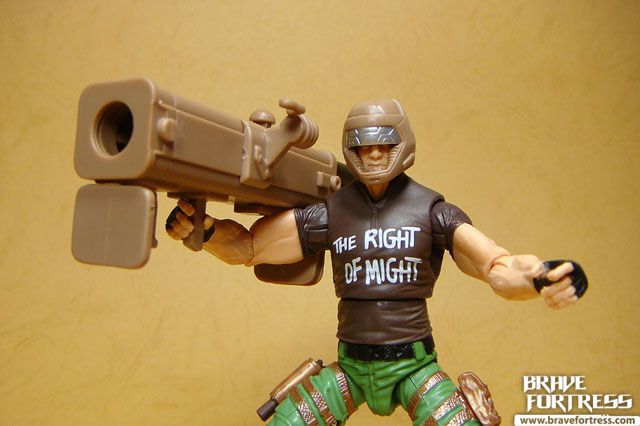 The rocket launcher is very different from the vintage version, but it's not too shabby IMHO.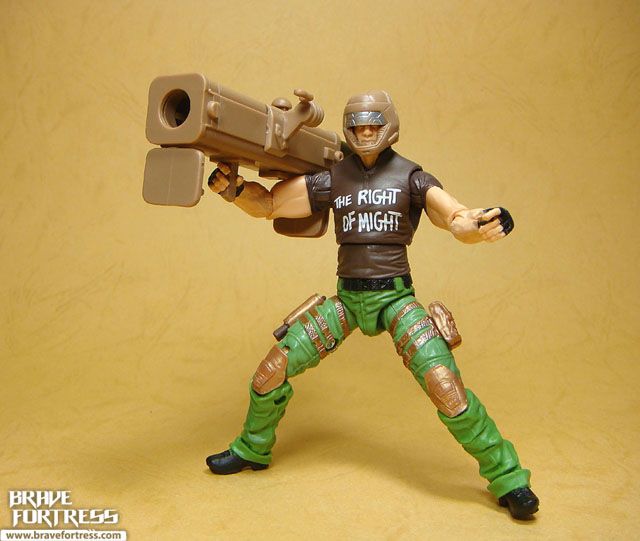 I do wish the rocket didn't look like a big rubber balloon.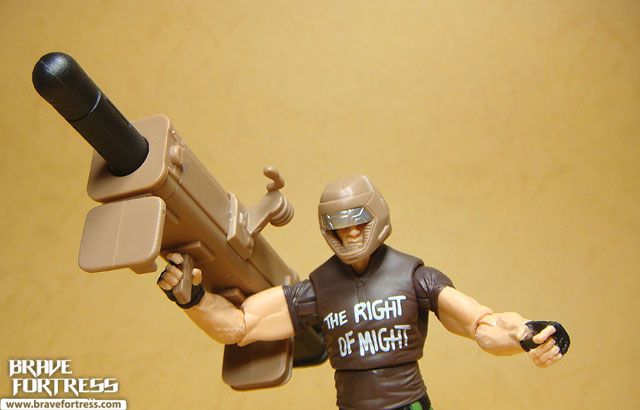 Darklon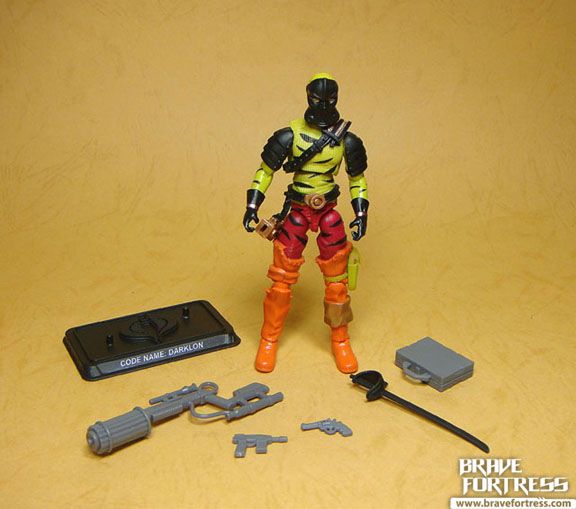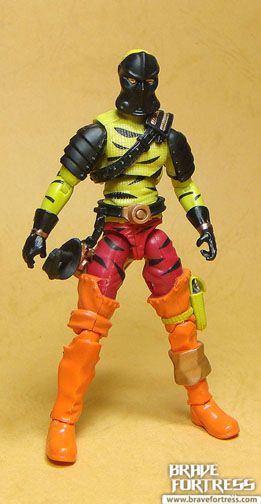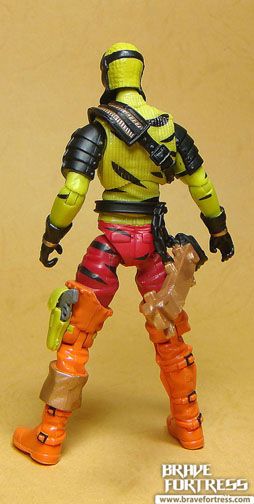 A while back, Joecon already gave us the V2 version of Darklon. I suppose it was only a matter of time before they got some more mileage out of the headsculpt and gave us Darklon V1.
Darklon is the cousin of Destro and ruler of Darklonia.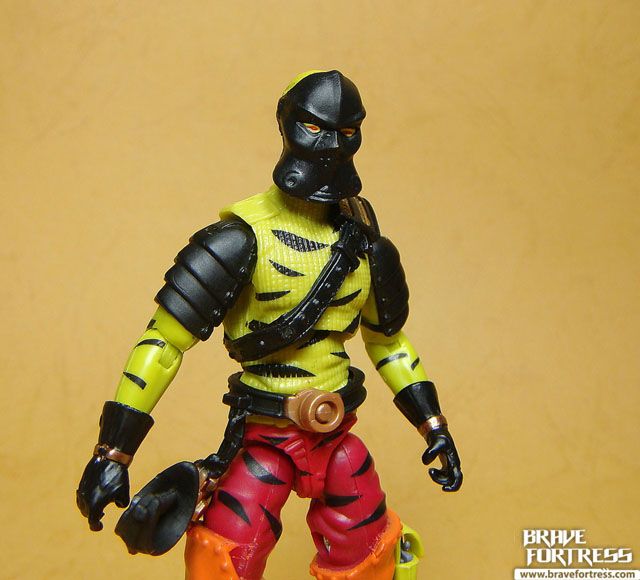 His MARS industries briefcase can hold his pistol, which is based on Destro's accessory.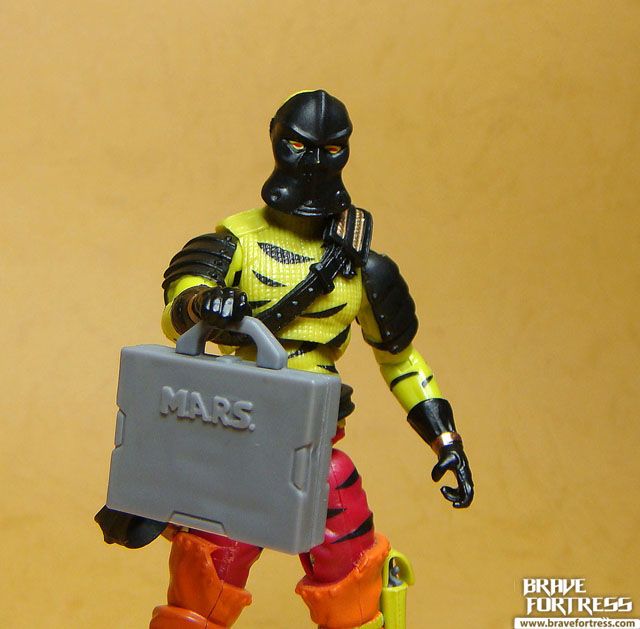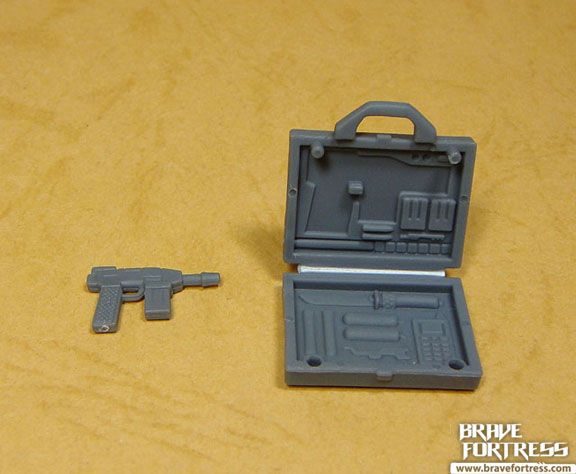 He also comes with a revolver pistol.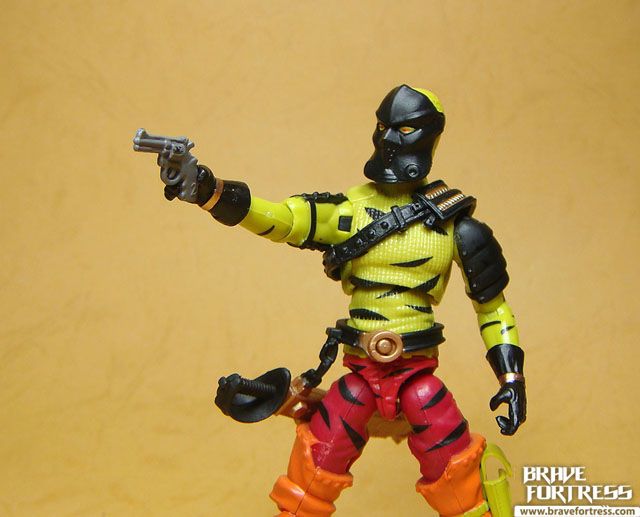 Of course, what Iron Grenadier leader would not come with a sword?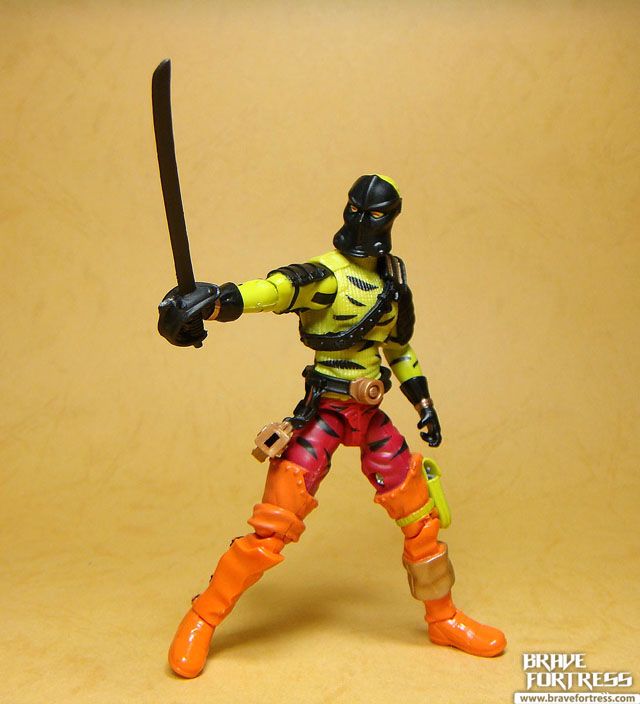 Finally, he also comes with his gattling weapon, which is a throwback to the vintage figure's accessory.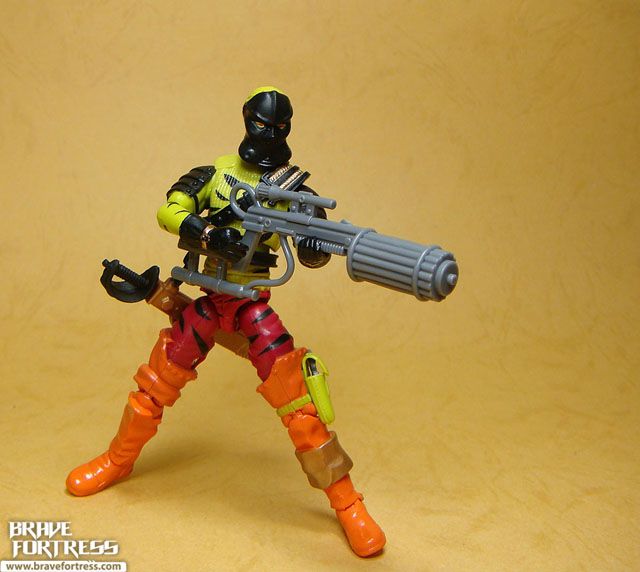 Not bad, definitely one of the standouts from this FSS wave.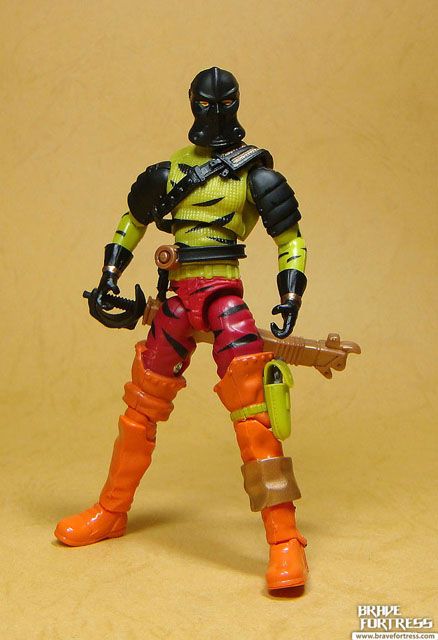 Here's the link to the V2 Darklon from Joecon 2012.
Gold