G.i. Joe FSS Figure Subscription Service 5.0 Wave 6 ( Raptor & Steel Raven)
Raptor

The wings are supposed to be patterned like this if you plan to return them to the packaging.

Raptor, one of the few Cobra figures that I owned back when I was a kid. He was one of the oddities in G.i. Joe, where else can you see an accountant dressed up as a bird and doing accounting work for Cobra? Ah.. the good old days…
The figure sports gear from the Cobra Jungle Vipers this time for his "wings". I hadn't realized I left the cover piece for the ball joint when I started taking pics and I didn't feel like it did much difference so I didn't retake any proper photos.

Comes with a magnum revolver as his only weapon (apart from the attack falcon).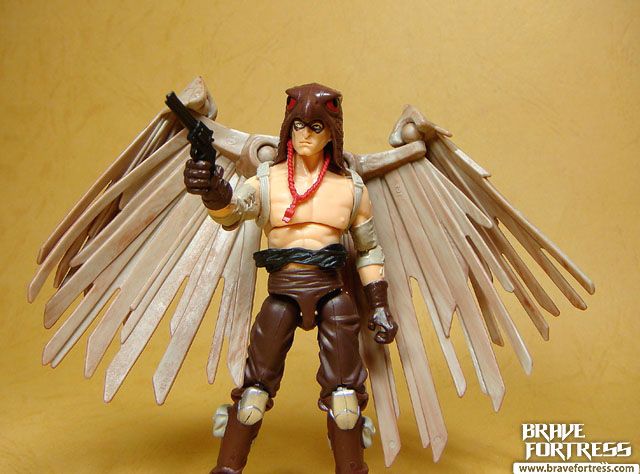 Here's the attachment piece meant to cover up the ball joint. It looks terrible either way, I wish the Club just hacked off the entire peg at the base instead.

Of course he comes with his pet falcon. We first saw this "bird and stick" accessory back in the Pursuit of Cobra line.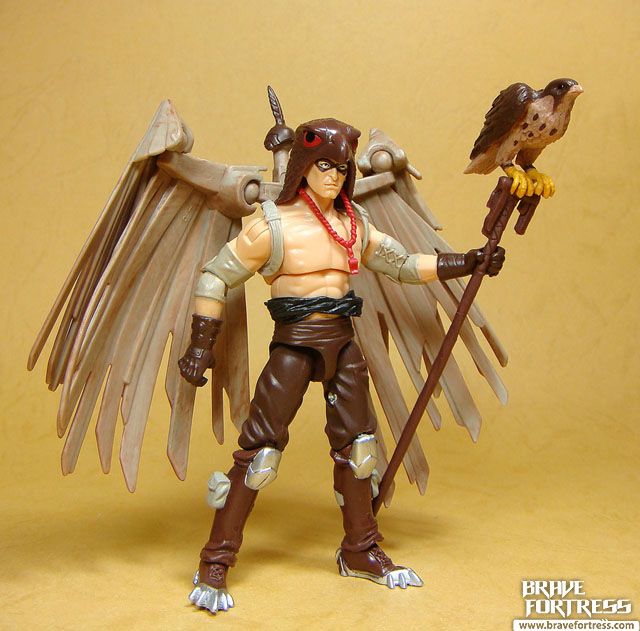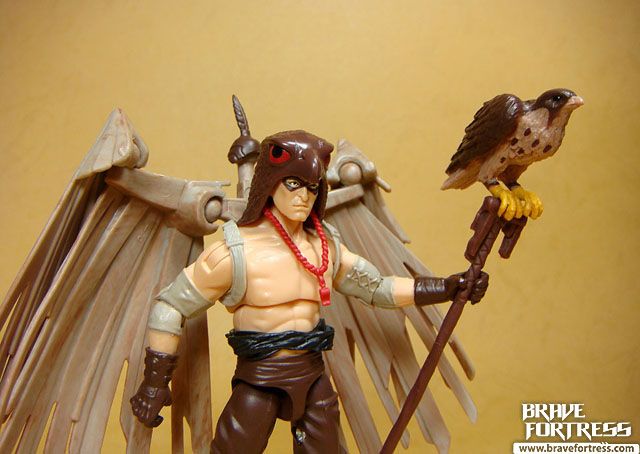 Biiiiiiiiiird man!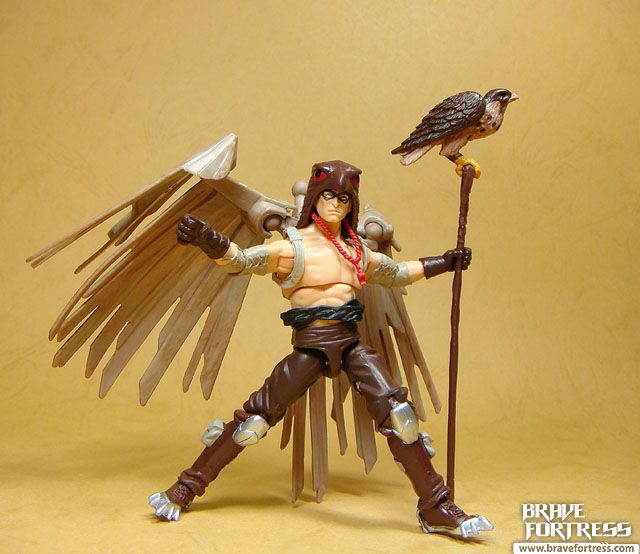 Steel Raven
Hailing from the lamentable 90's G.i. Joe Extreme lead by Lt. Stone, we get another member of the villainous S.K.A.R. (Soldiers of Kaos, Anarchy and Ruin) organization, Iron Klaw's right hand, Steel Raven.
I'm not a fan of G.i. Joe Extreme so I'm leaving this figure carded, she does seem nice (a reused head from Crimson Asp), but I already have one female Cobra officer with an eye patch. Running with 2 would just seem ridiculous. Plus Iron Klaw is already relegated to an elite rank in Cobra Crimson Guard hierarchy going by the FSS figure bio. I might reconsider if I ever have the need for more Cobra officers.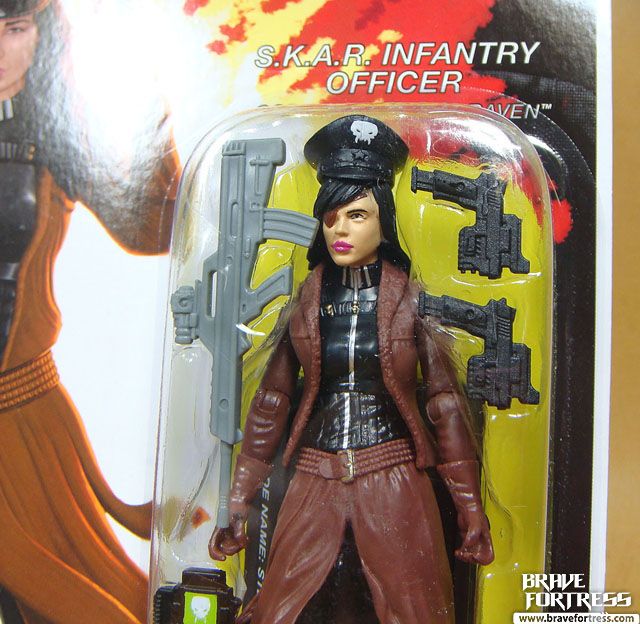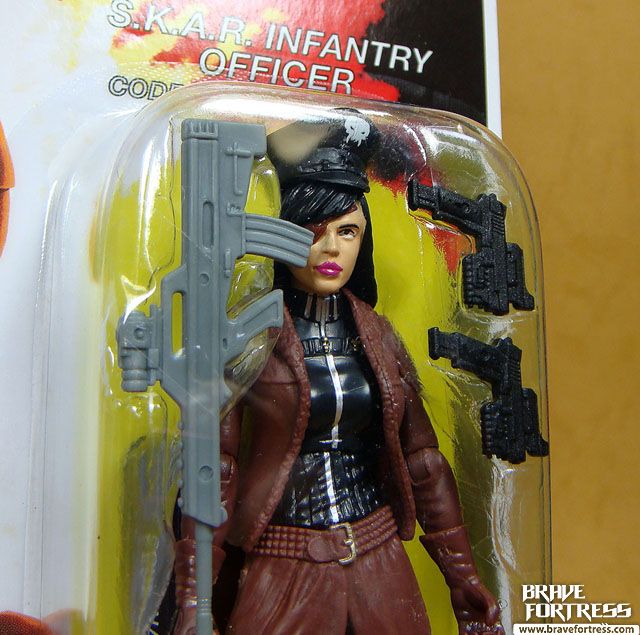 She comes with a S.K.A.R. communicator?

*Note: The Club packaged G.i. Jane (the 13th figure for FSS 5.0) and Steel Raven together and put Raptor instead in the 13th Figure box, due to Raptor's larger blister, he had to be packed solo to fit the shipping box. The back of the cards still list Raptor as the 11 figure in the wave and Jane as the 13th.
Gold