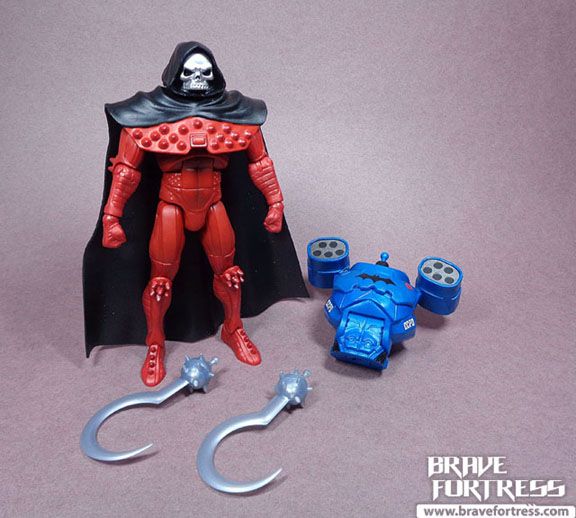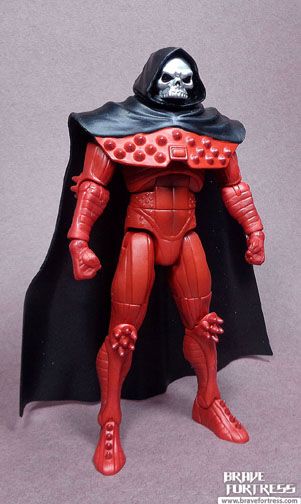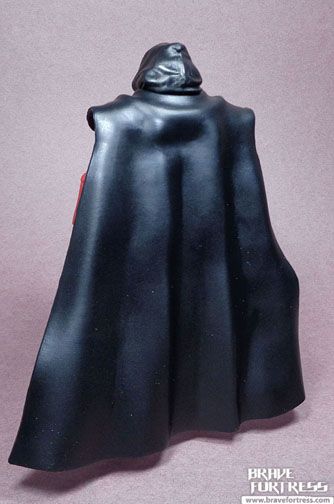 Hailing from the Batman Year 2 storyline, created by Mike Barr. Reaper is a new vigilante in Gotham who kills his targets and nearly kills Batman on their first encounter, brutally beating the caped crusader, tearing his costume to shreds. Batman is later forced to work with his parents' murderer, Joe Chill, to look for the Reaper.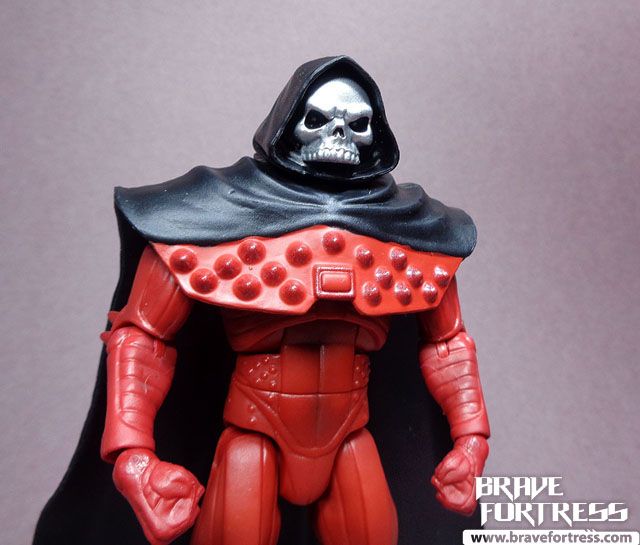 The figure is nicely done, and I have to admit I really miss Mattel doing the classic characters from DC comics as opposed to the new versions of the characters from the New 52 era, not a fan of the TV series figures either.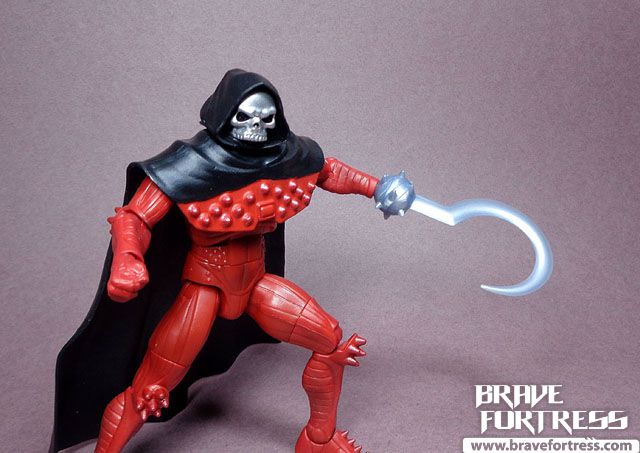 In the comics, the Reaper has concealed guns inside the hafts of scythes his for long-ranged attacks. The figure doesn't have any concealed weapons though. Too bad.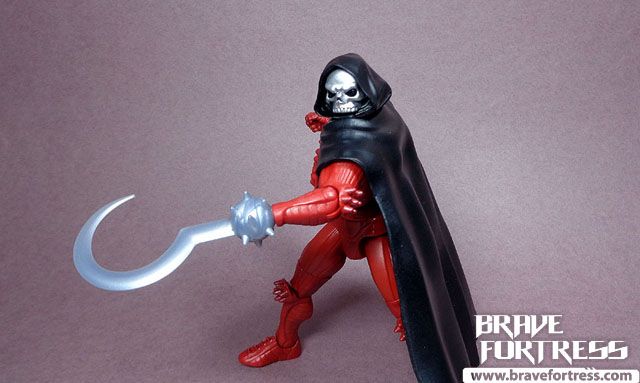 The figure comes with 2 scythes. Just like in the comics, both Judson Caspian and Joe Chill Jr. occasionally used both scythes at once when dealing with enemies.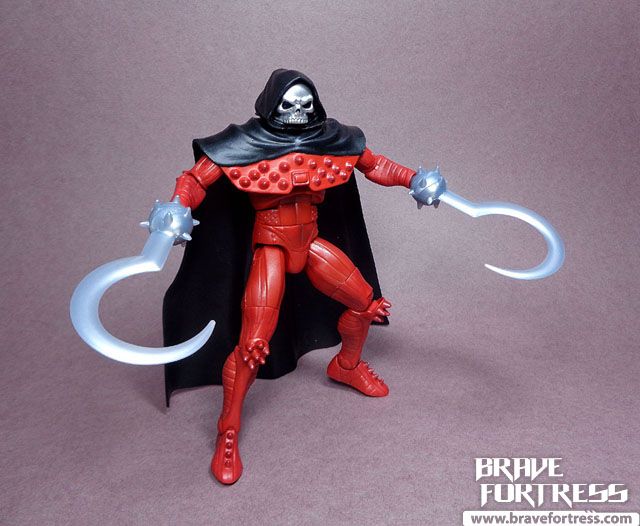 I don't have my classic style Batman figure at the moment, only the Young Justice version. So here's a size comparison.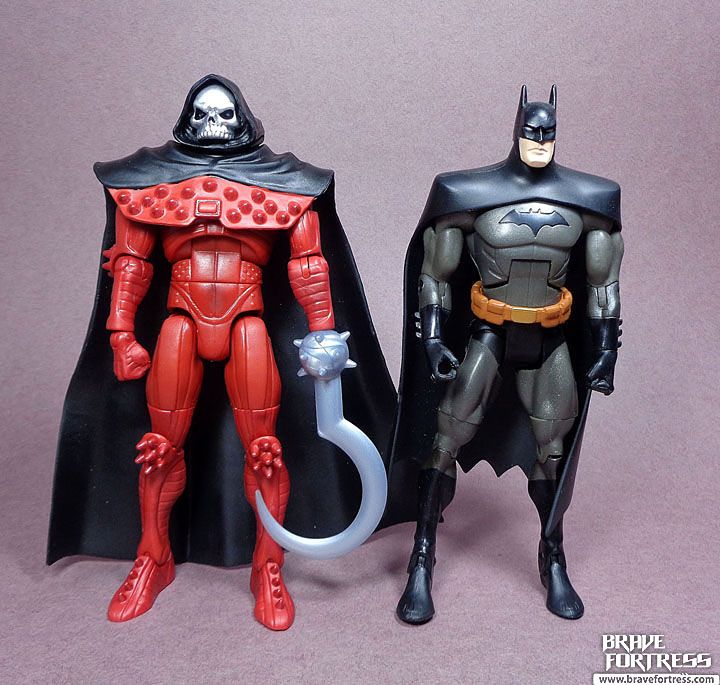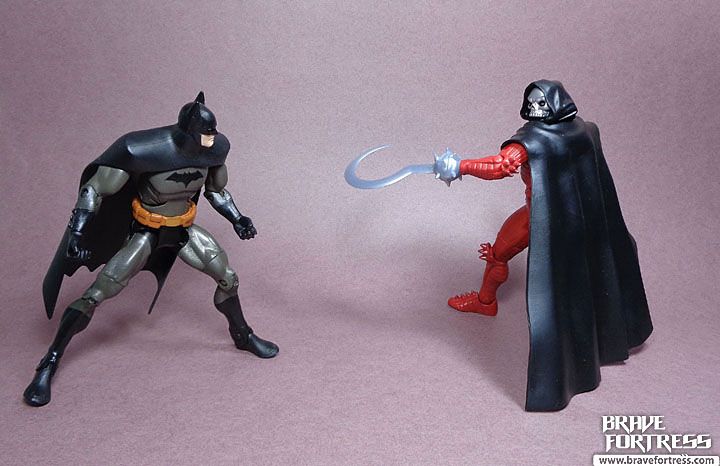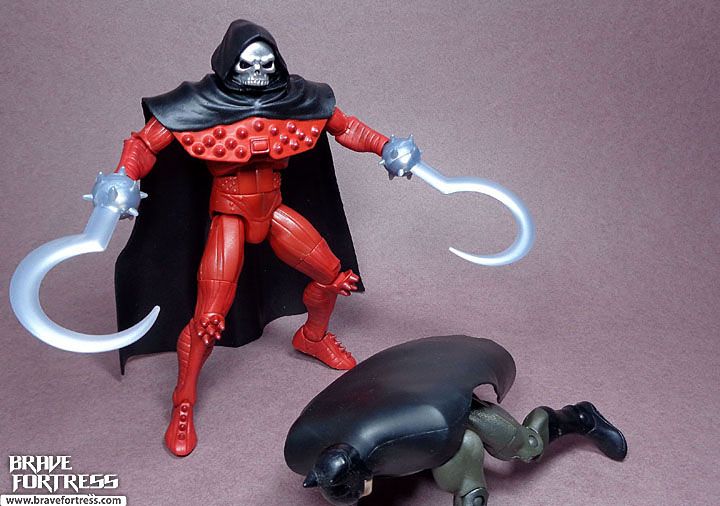 I should probably try to track down the old DCUC 2pack with red Azrael Batman and "battle damaged" Batman (heh, one cut on his chest and they call it "battle damaged"), since that's the only battle damaged DCUC/DCM figure in scale to go with Reaper and the costume matches Alan Davis' art too.
Gold