Transformers 1986 Movie Blu Ray – 30th Anniv. Steel Book Edition
Well, it took them a while but we finally got an official Blu Ray version of the TF 1986 movie. The only existing version of it on Blu Ray before it was an Australian version and while it was ok, it pales in comparison as to how clear this version is! Shout! Factory did an impressive job cleaning up the video of this movie for a 4k release.
There's also the option to stream this movie directly from the shout site using the promo code. Be warned though, the code expires Sept 2017.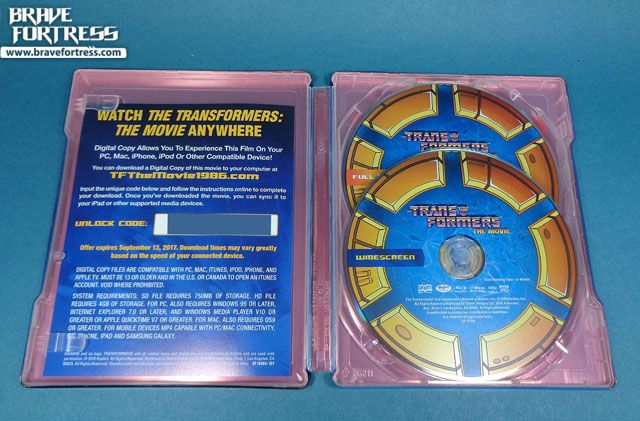 There are 2 versions included with this set. Full screen and Widescreen.

My only real gripe with this is that the chapter breaks aren't fine enough. For a Blu Ray I was expecting chapter jumps down to the specific scenes.
Instead, when we push forward from the opening credits, it jumps all the way to the Autobot shuttle hijacking, instead of "It is the year 2005" scene. Maybe they'll fix it for the 40th Anniversary version…?
Gold