Transformers Hunt for the Decepticons Leader Class Starscream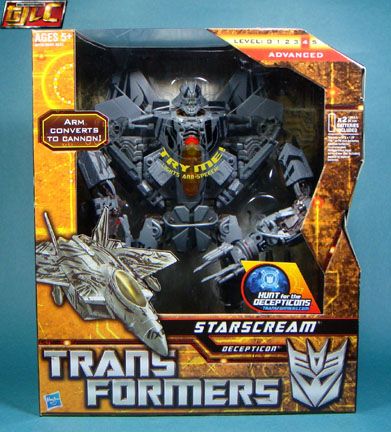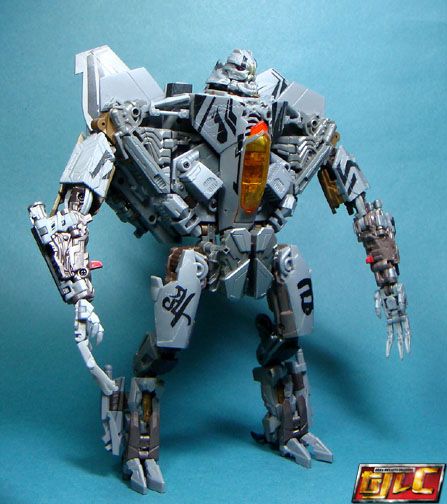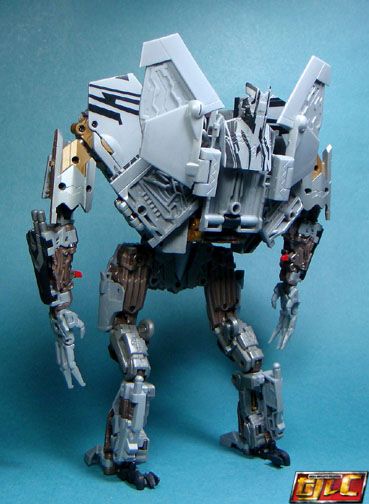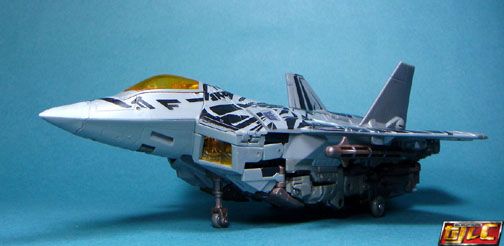 I was pleasantly surprised with this purchase, the figure is really good and the transformation is smooth compared to ROTF LC Jetfire.
Starscream stands roughly 9.5" inches tall.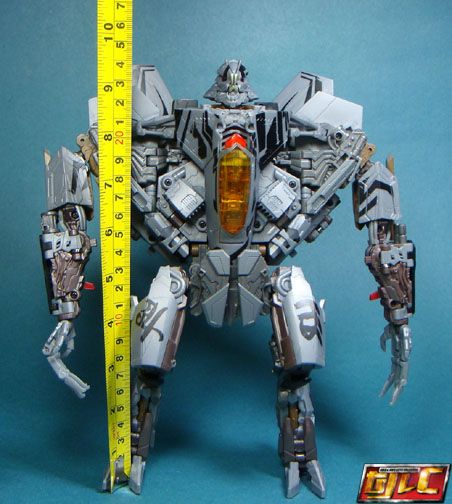 Right forearm-mounted gattling gun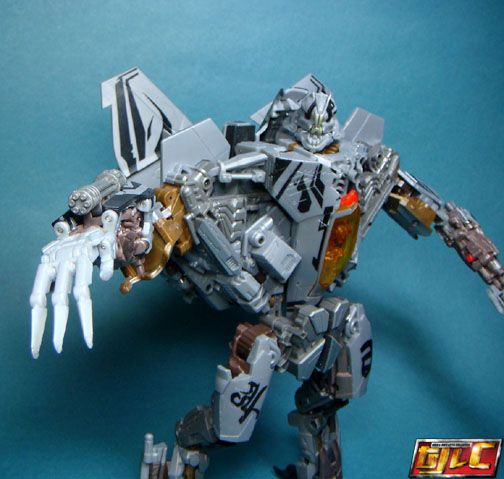 Left forearm-mounted missiles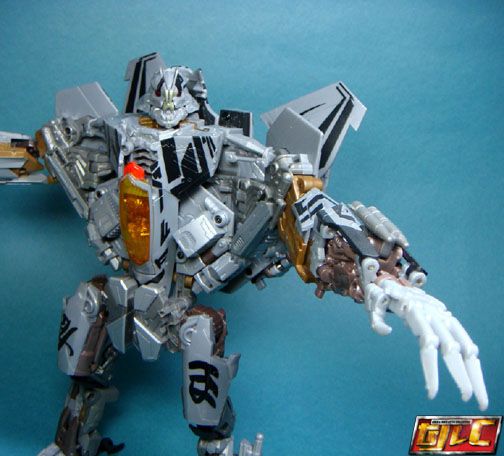 Weapon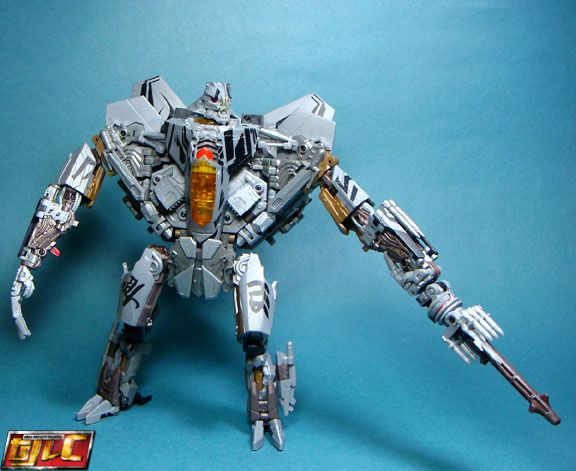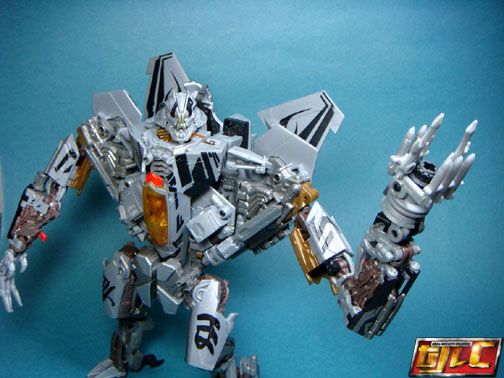 Weapon stored on the backpack.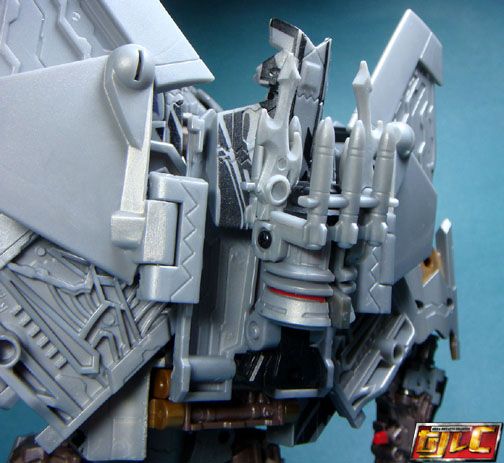 Light up eyes and opening mouth

Here's hoping we see some "True to G1 – traitor" Starscream qualities in the next movie.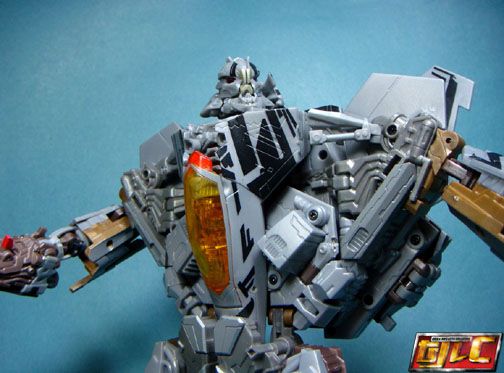 Gold