Transformers Keith's Fantasy Club Transistor (Masterpiece Blaster)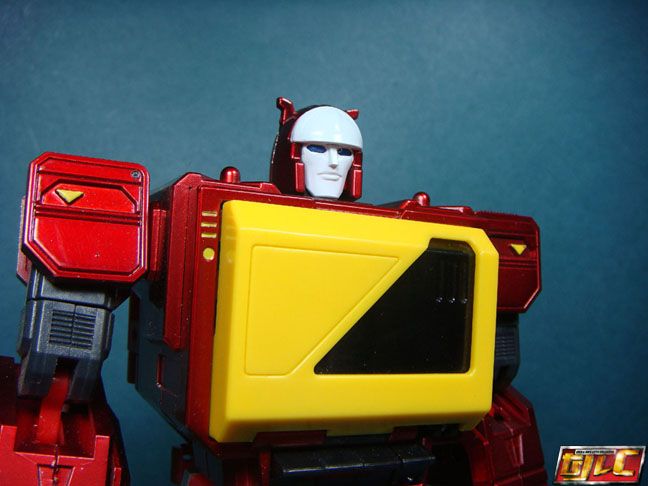 Rifle (he comes with 2)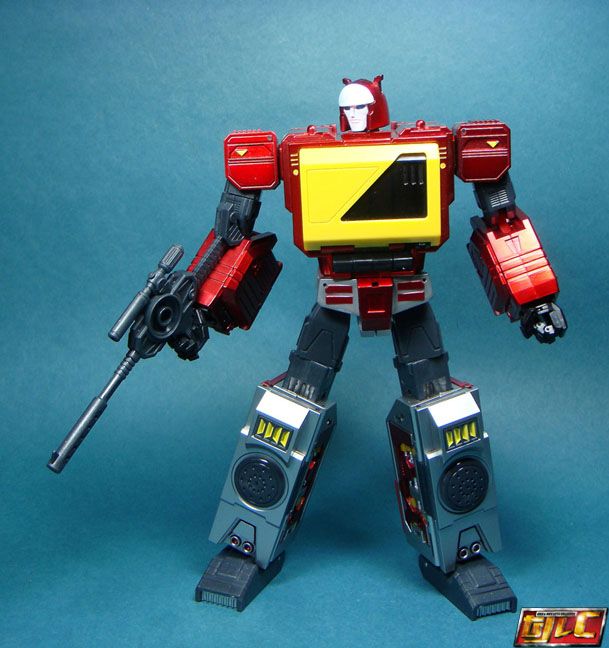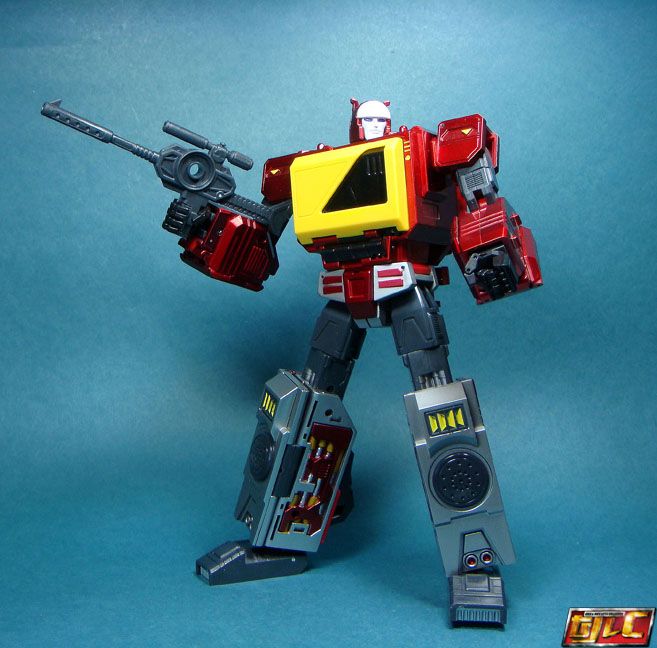 Optional G1 toy based head.

Supposedly, the first edition releases come with these speakers for his arms. They are a pain to attach as you have to open up a lot of plates before you can open the forearm compartment and flip the hands in so you can attach the pegs to his wrist. A lot of work, plus it's not mentioned in the manual.

"Look out and Shout!"

"Eject"!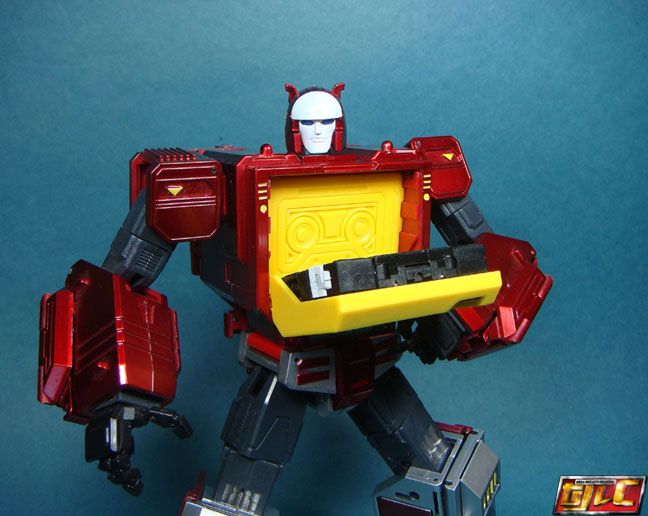 Like MP Soundwave, Transistor can store up to 3 tapes at once.

Rewind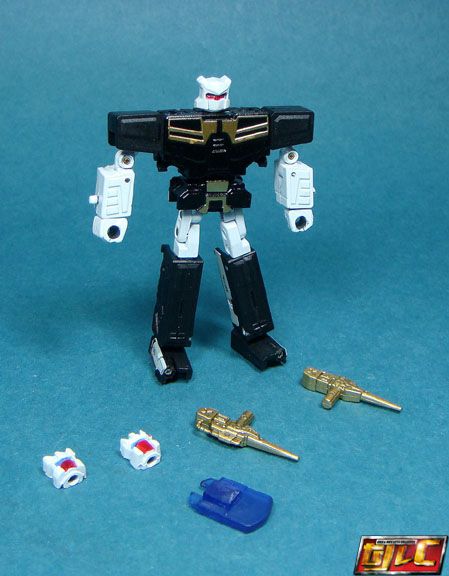 Comes with extra IDW based heads (recording and non-recording)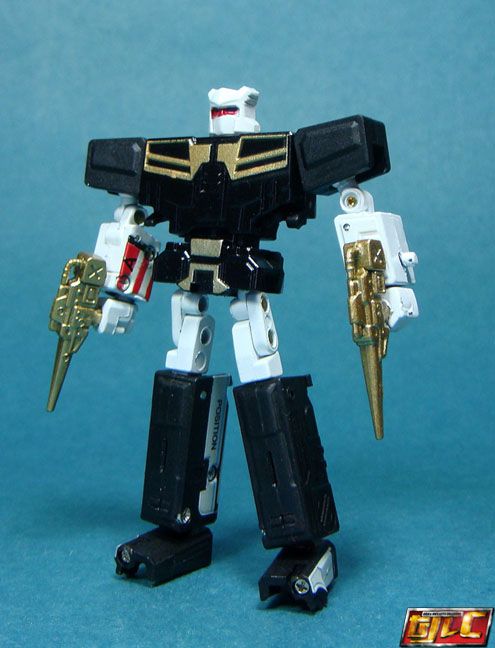 Beat box mode
Transformation notes.
The manual is really bad, it flat out missed this important step. I had to look up Youtube reviews to see how it's supposed to work.
-Lift up the front and rear skirt plates.

-and then split apart the legs.

Rilfe can be folded up and stored in the back.

Beat Box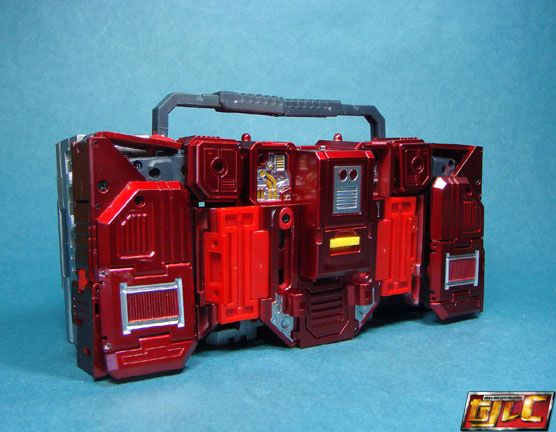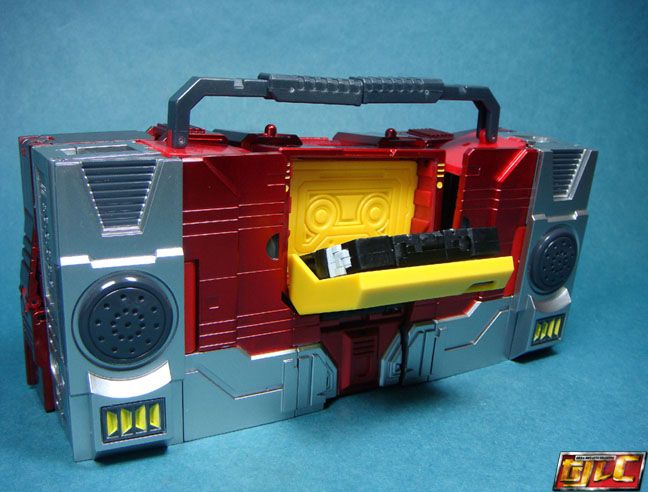 With his arch enemy – Soundwave!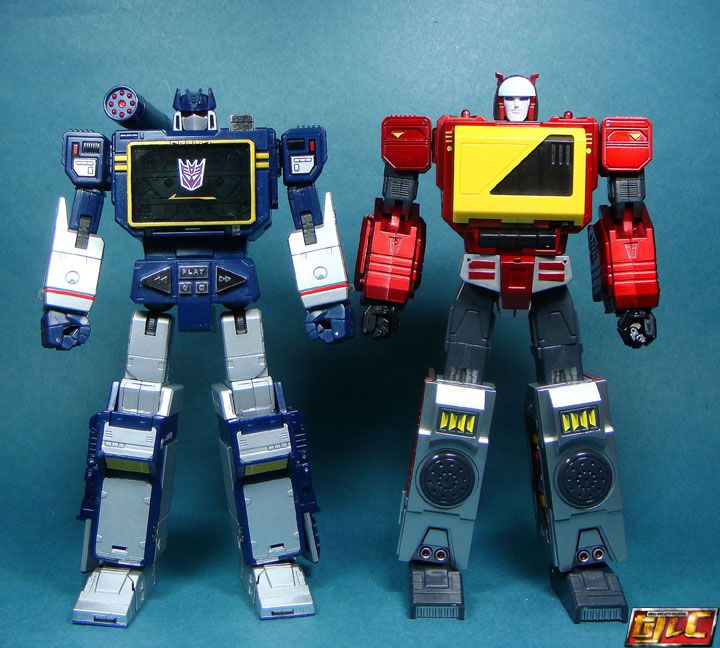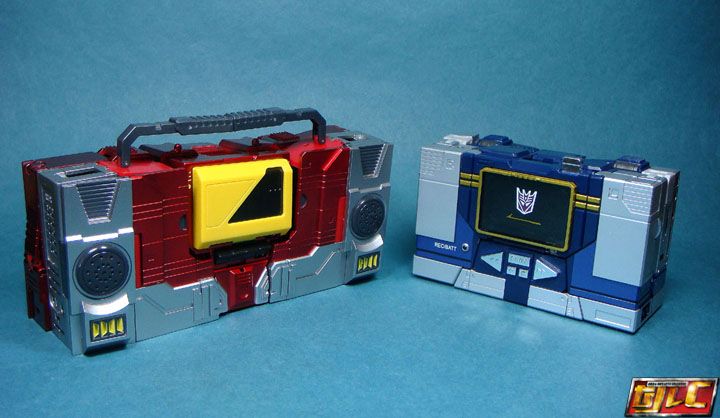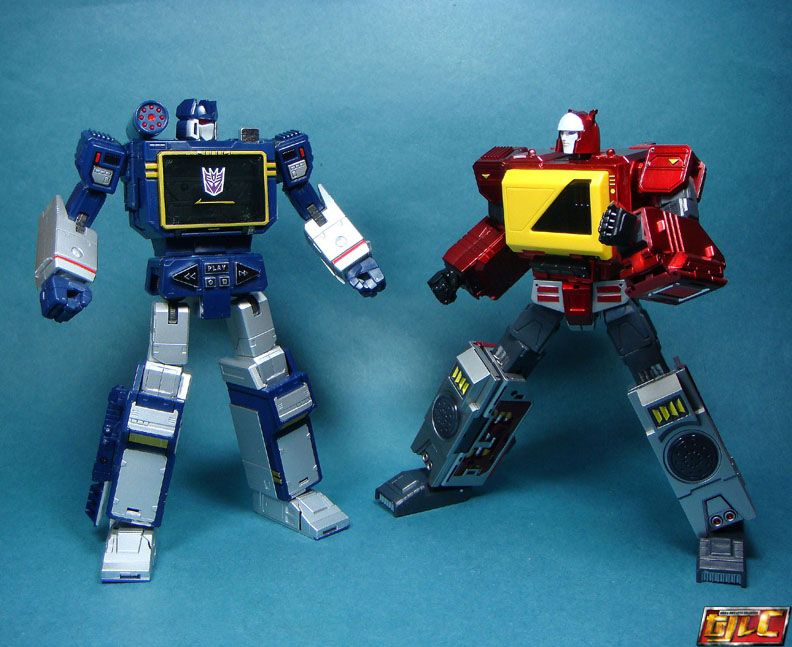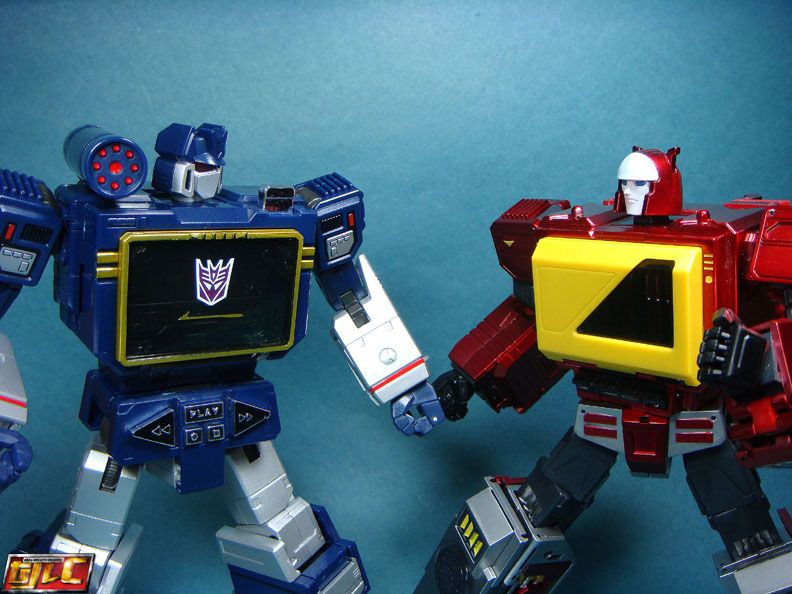 Transistor weighs 339 Grams (I don't think this figure has any diecast)

"Rewind" weighs 18 Grams

Overall, not bad, it definitely looks really good next to the MP figures, the only downside is that the metallic paint might chip easily and transforming him is a pain thanks to the crappy manual. The fold out panels in the forearms are also feel like they could've been simplified but were made over complex. The transformation of the legs show real good engineering though IMHO.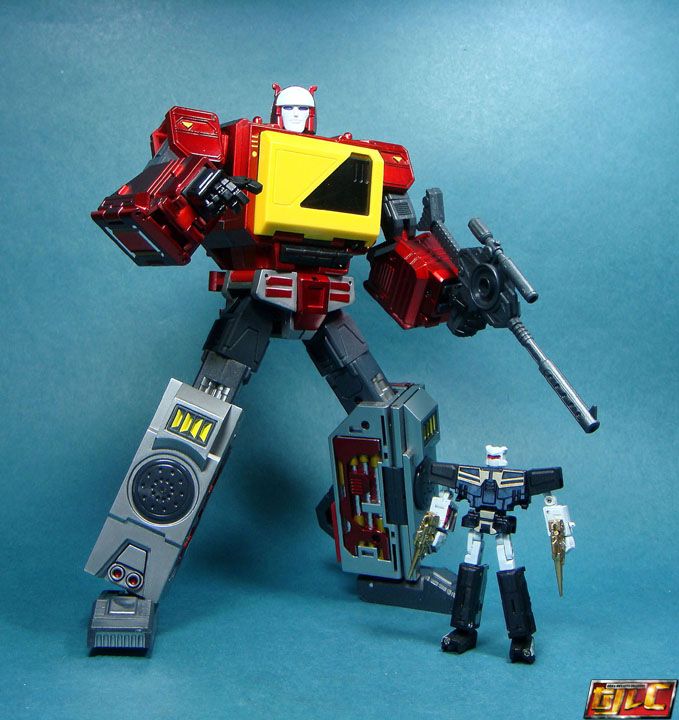 Gold