Transformers Masterpiece MP-19 Smokescreen with Coin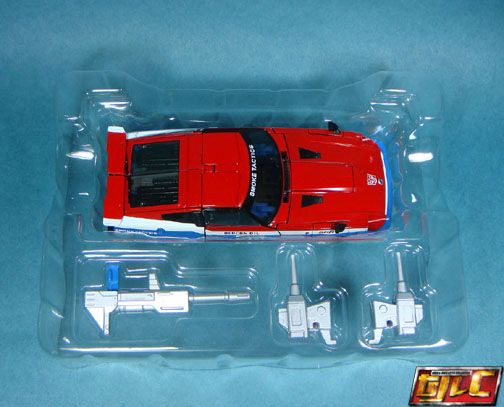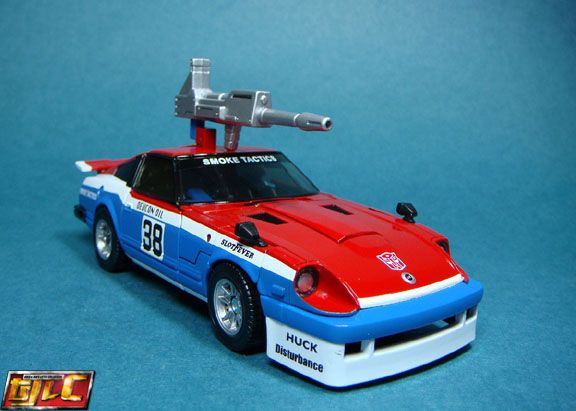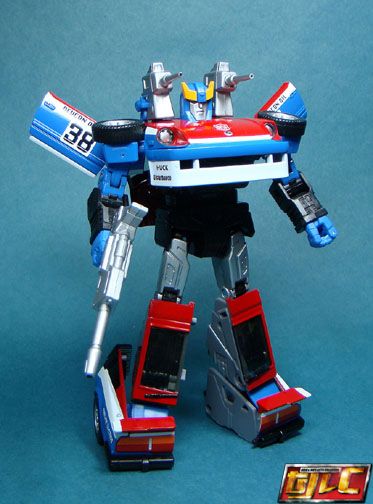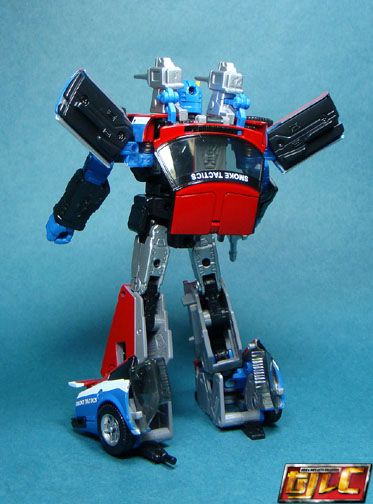 Jamming launchers. This time they're a seperate accessory altogether as opposed to Bluestreak's which are attached permanently.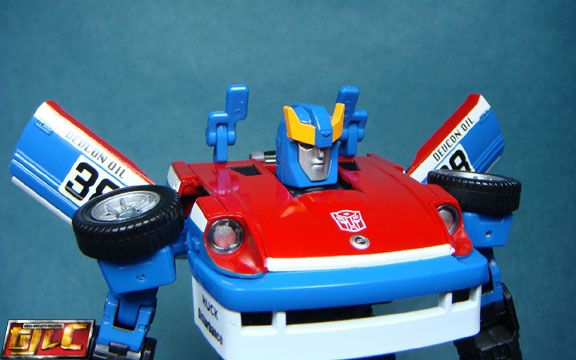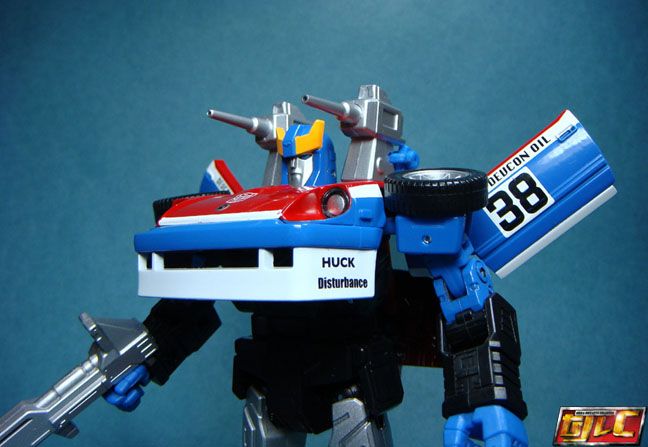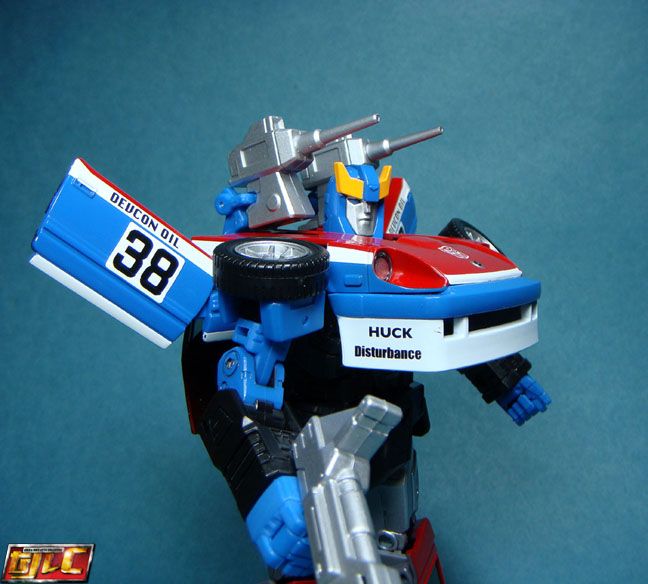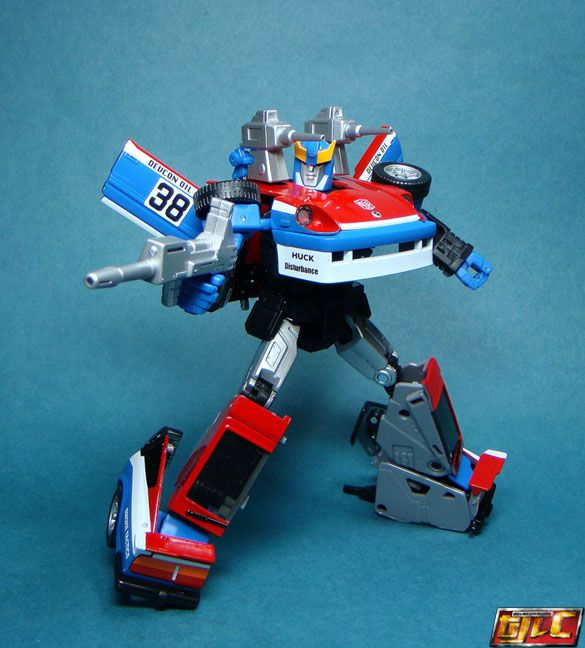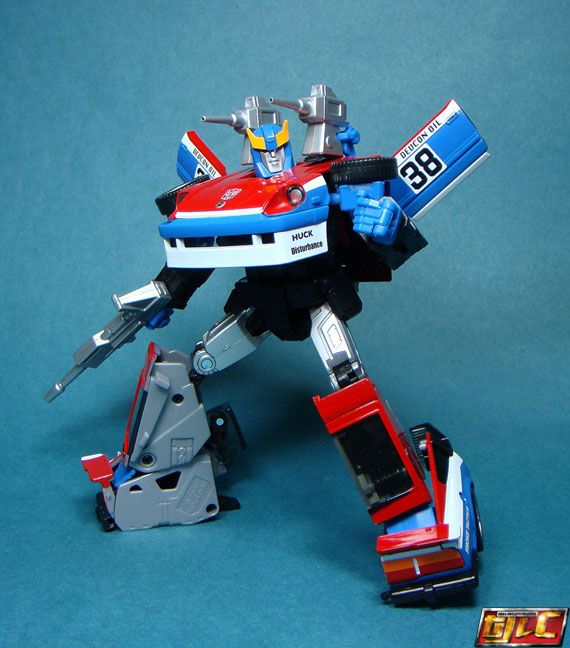 Hmm, never realized Smokescreen's gun was different from Prowl and Bluestreak's. The G1 toys had the same guns. 🙂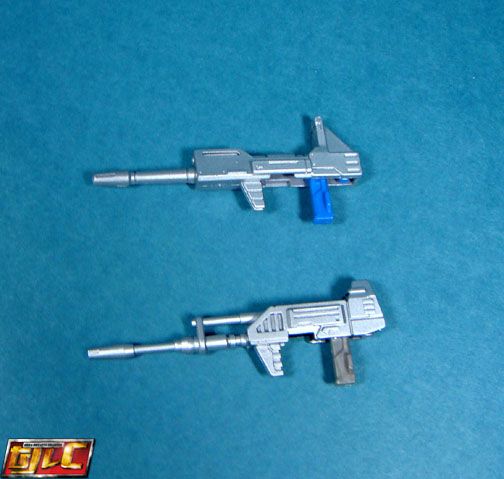 Group shots
Nissan Fairladies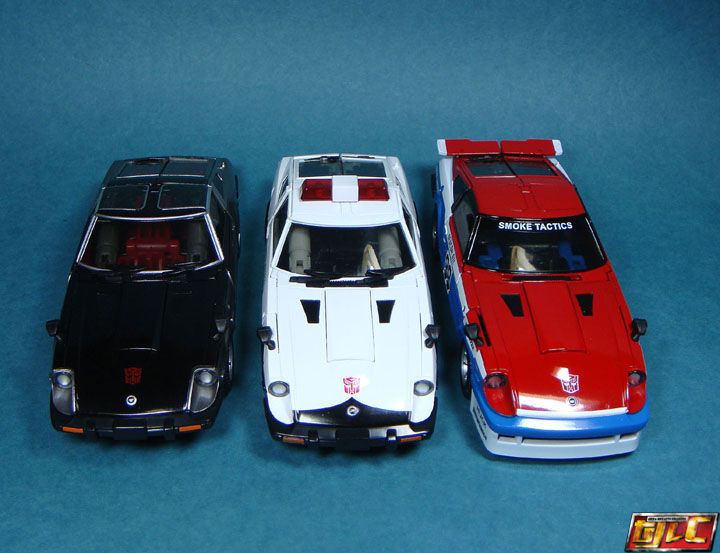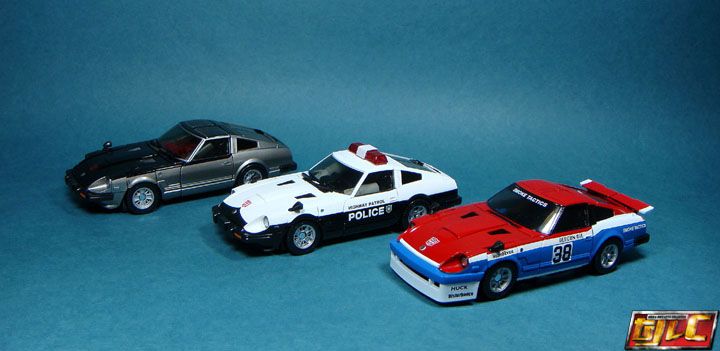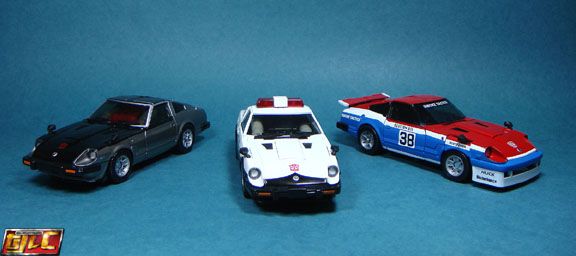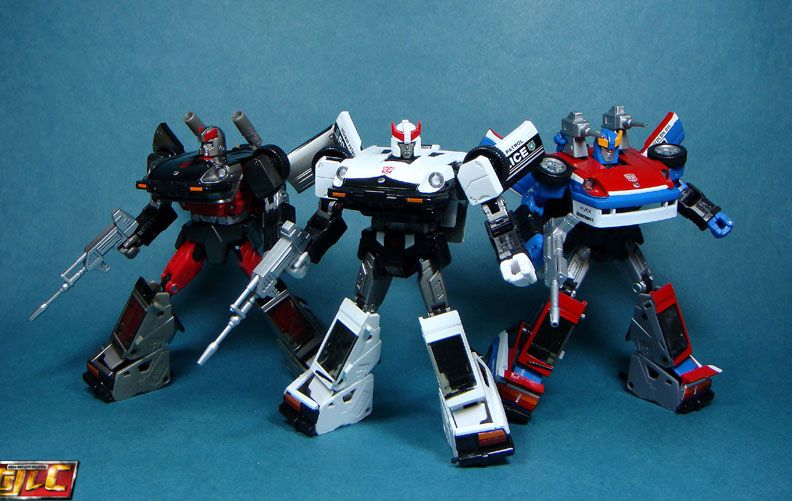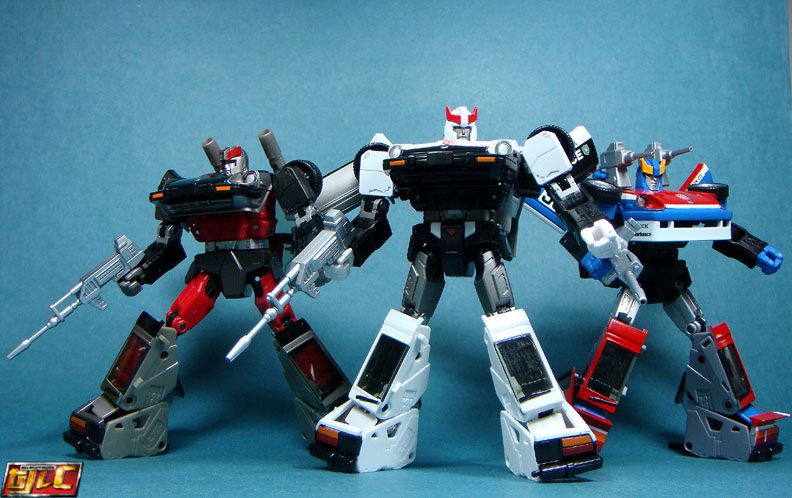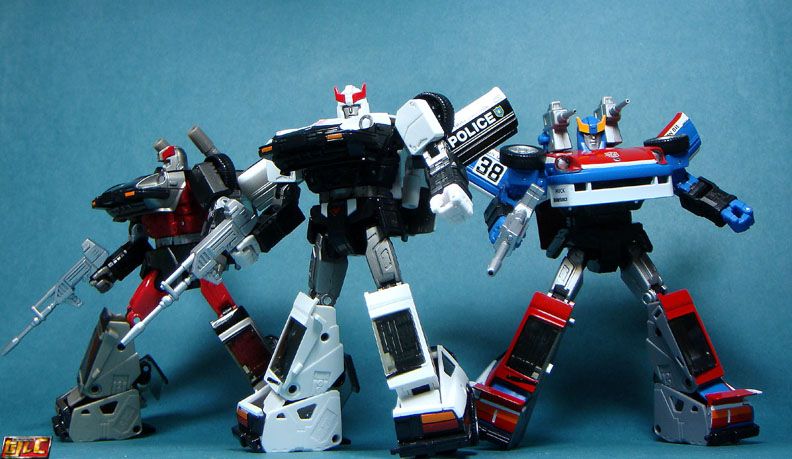 Man, I really hope they make some slighty taller Autobots like Ratchet and Ironhide or Jazz, the uniformed height is a bit … off for a Transformers line. 🙂
Autobots, ready up!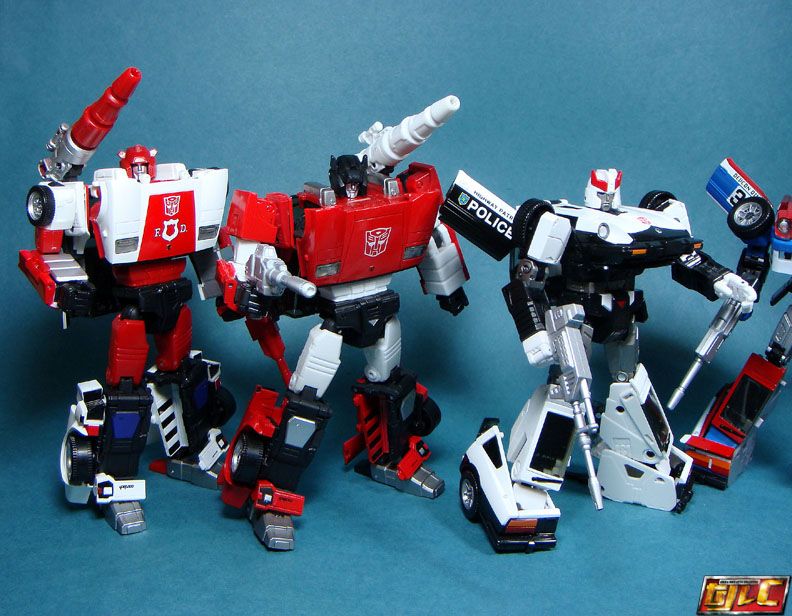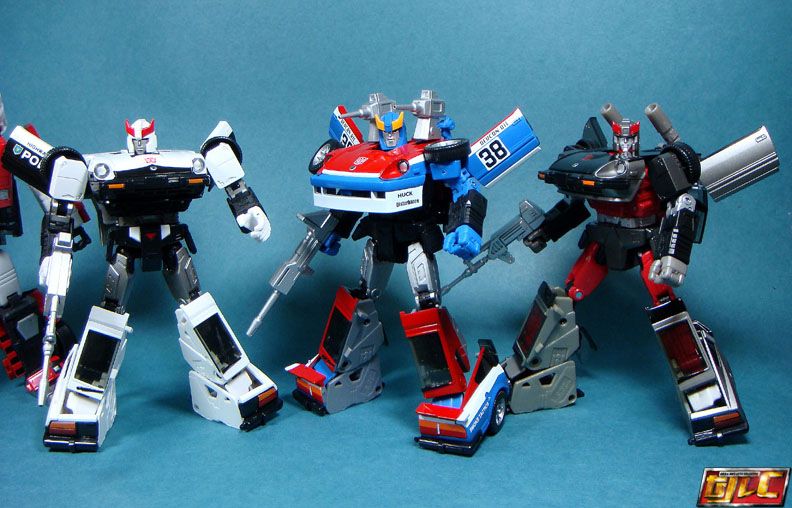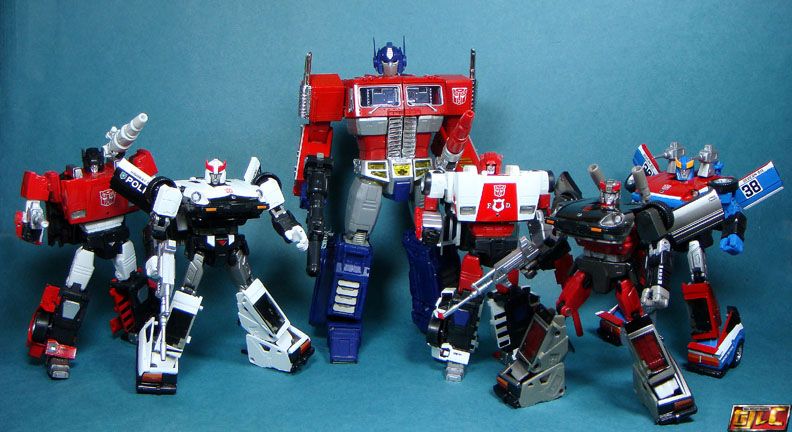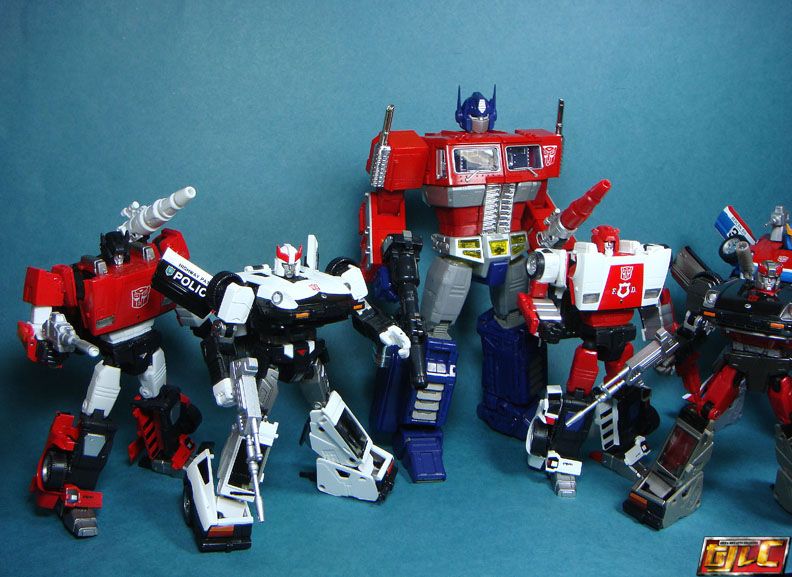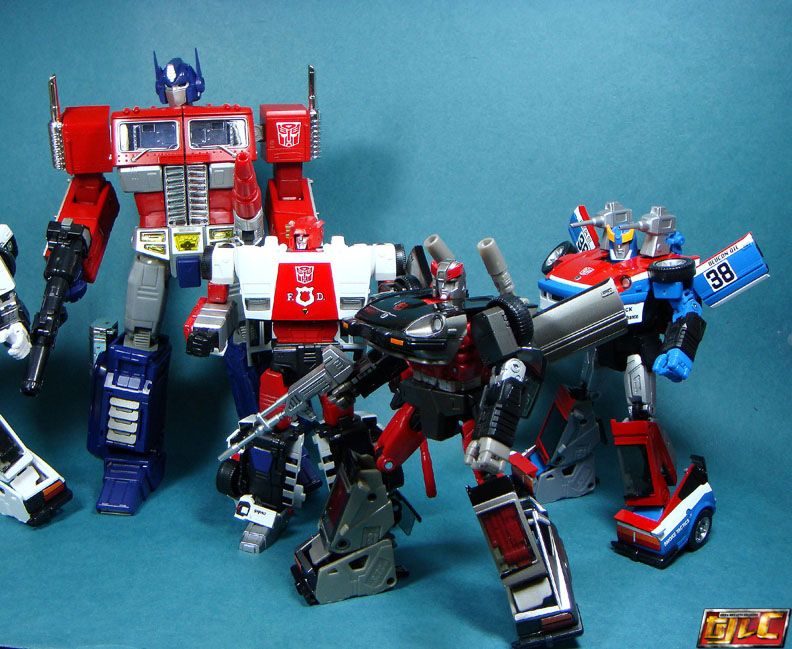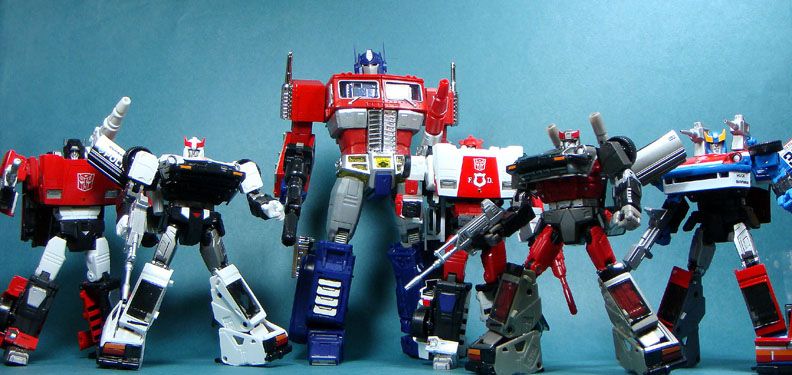 Sigh… my coin came in glued off-center.. luck of the draw eh?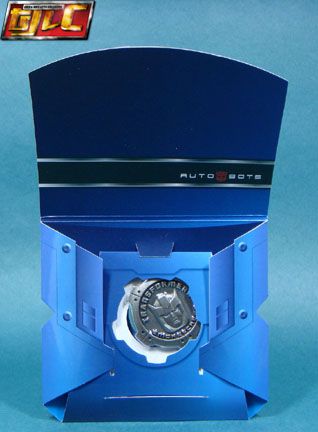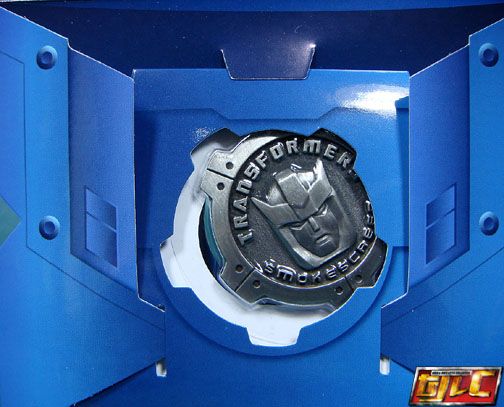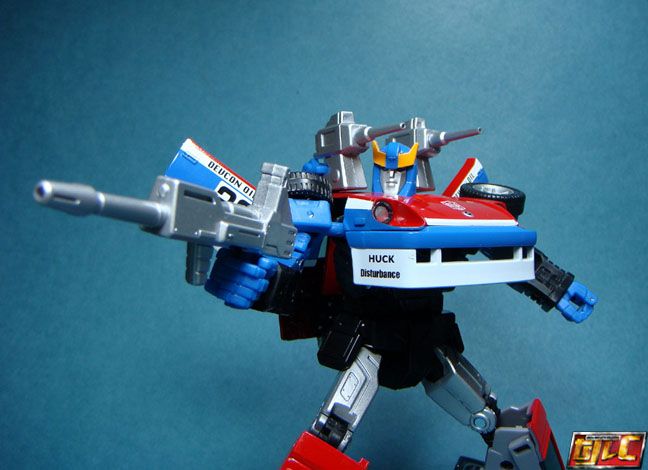 Gold