Transformers United Magazine Exclusive Mail-away Targetmaster Artfire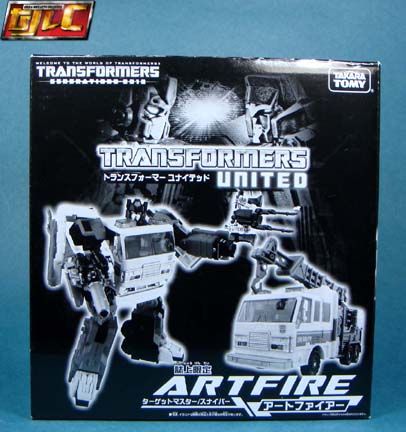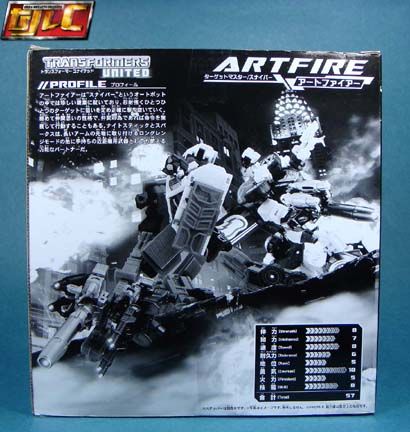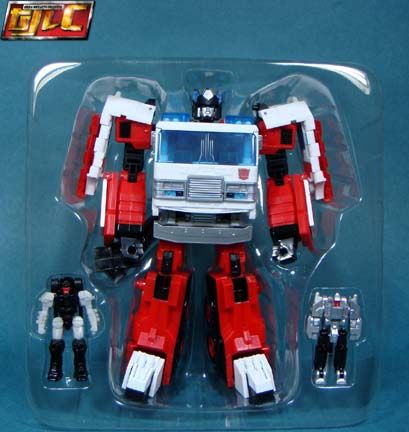 How to properly put the crane back in the tray: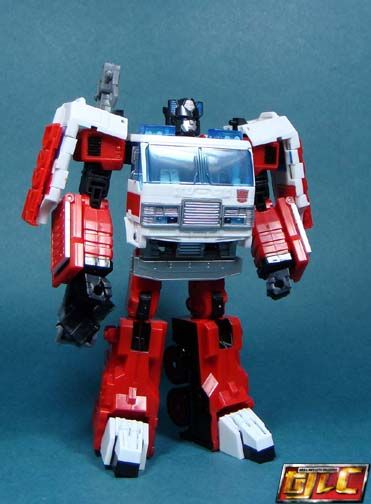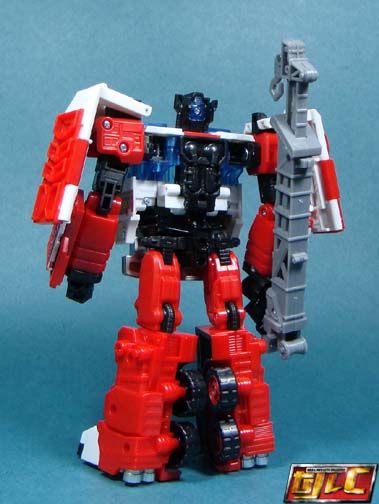 Artfire is a retool of the Henkei Inferno (just like in the G1 toyline), with a new crane. Artfire never came out in the cartoons and was only in a few panels in the Japanese TF Headmasters Manga. The G1 toy is considered as one of the rarest figures around since he came out close to the end of the G1 toyline.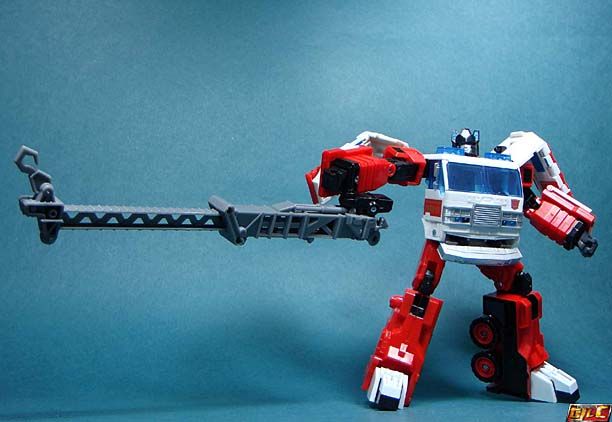 He comes with 2 Targetmasters.
Night Stick – a repaint of Henkei Cyclonus's TargetMaster and United Targetmaster Stepper (Nebulon).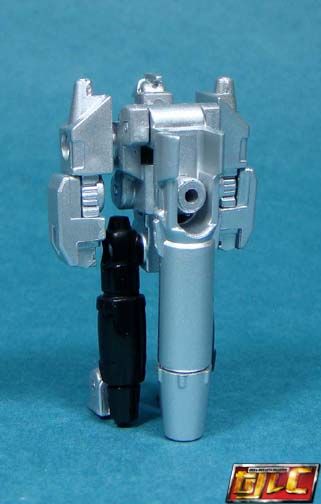 Incidentally, all 3 (Artfire's, Cyclonus', Stepper) guns have been name "Nightstick" at one point or another, depending on Japanese or US packaging, it's all a confusing mess really for some G1 fans really.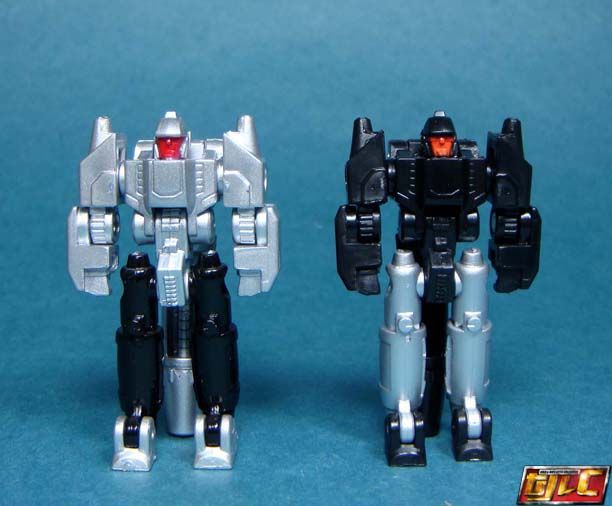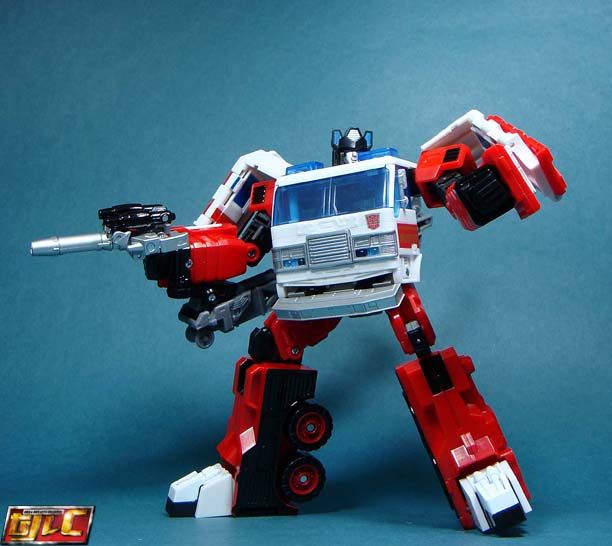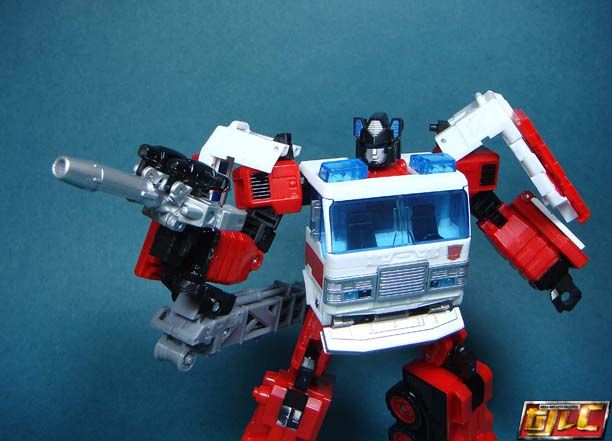 Sparks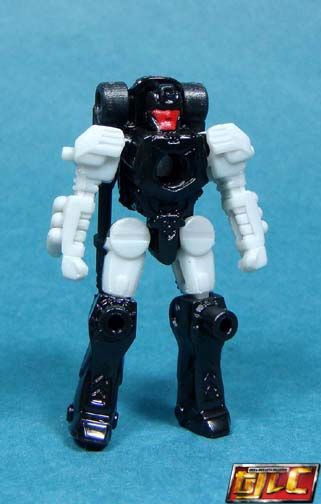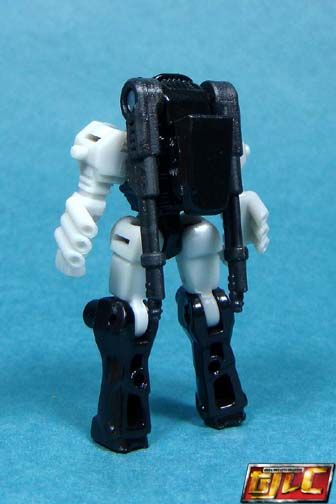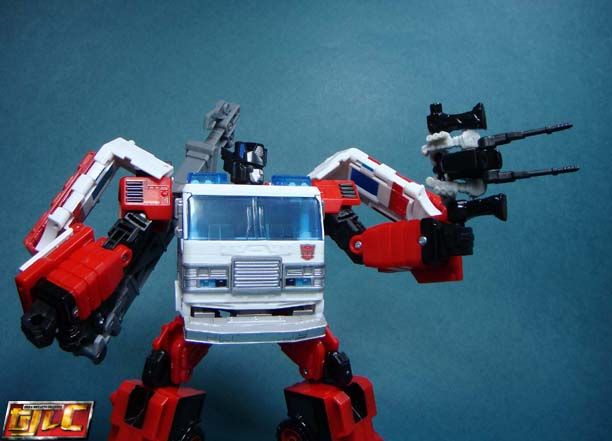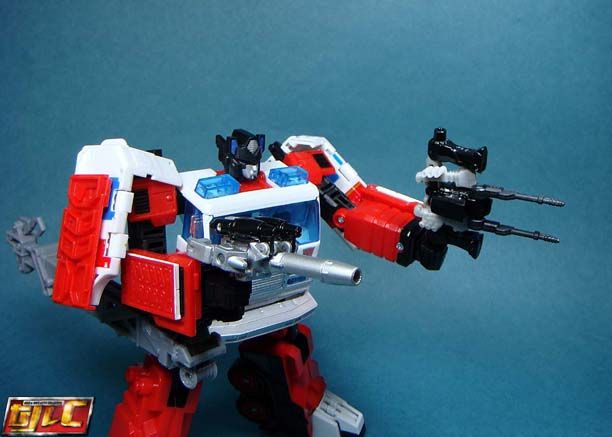 Both guns can be combined and can also be attached to Artfire's vehicle mode via the hook on his crane.

Artfire is classified as an Autobot Targetmaster sniper. So I guess this is how he would "snipe"?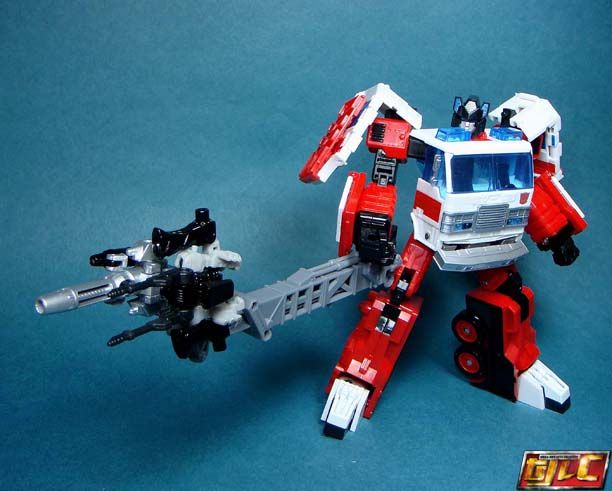 With Stepper.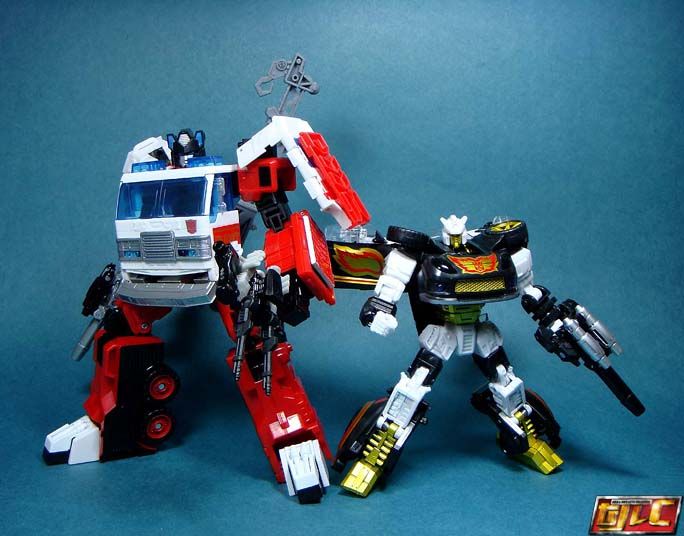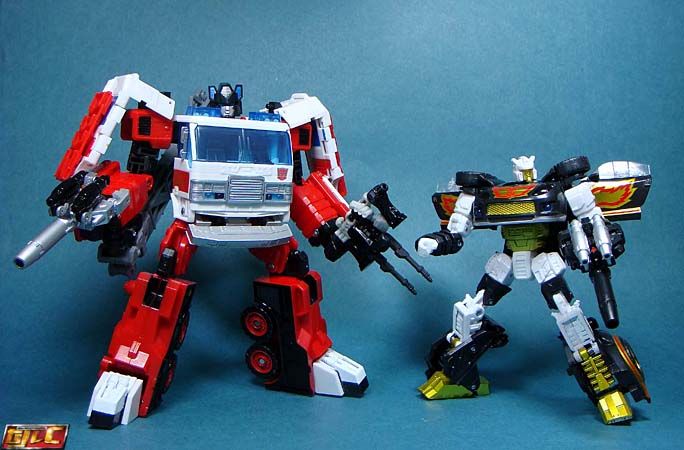 With TF Henkei Inferno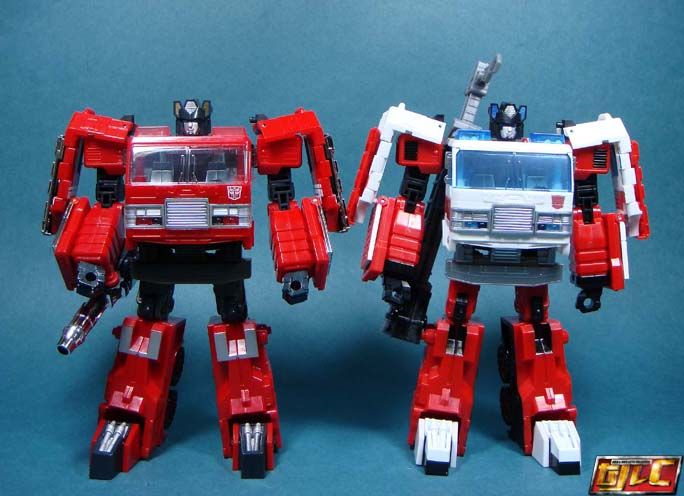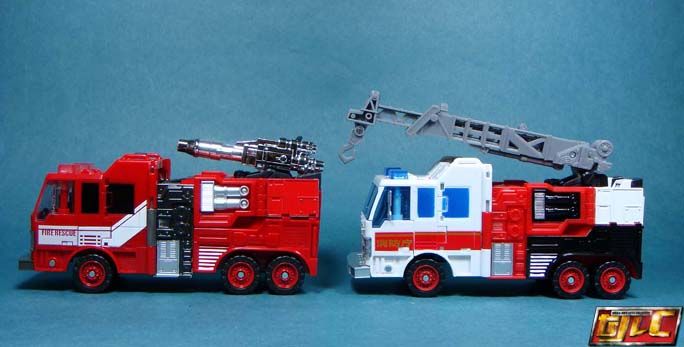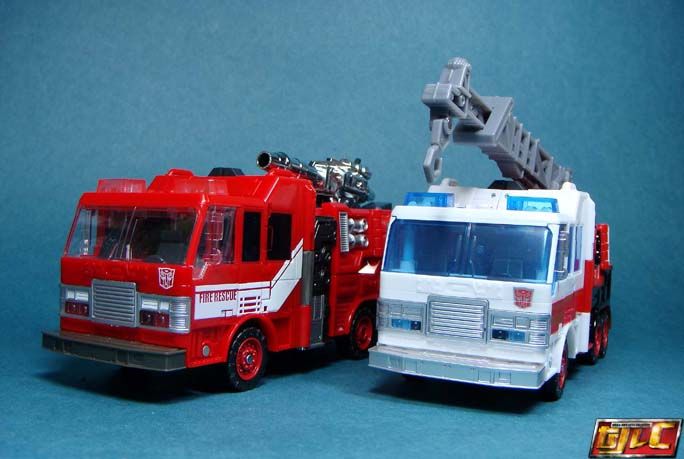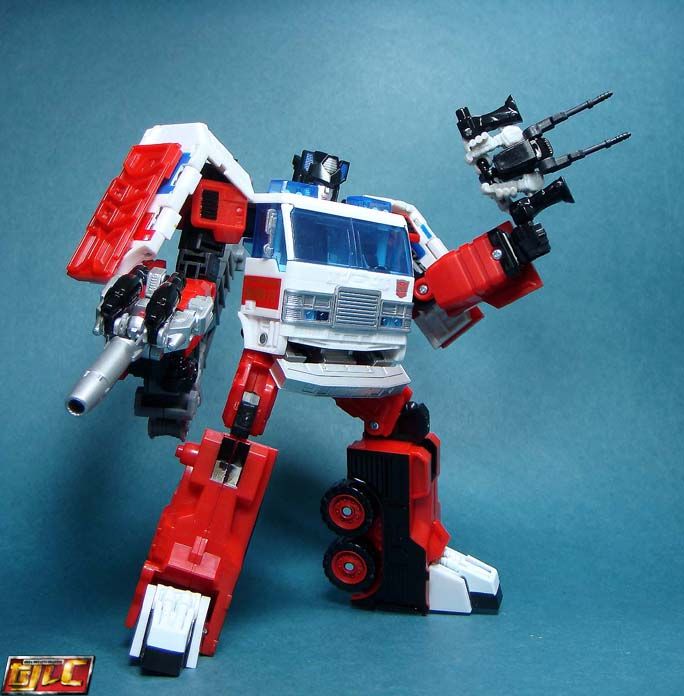 Gold