Xmen Classics Wolverine XWC (Xtreme Wild Chopper) bike
With Wolverine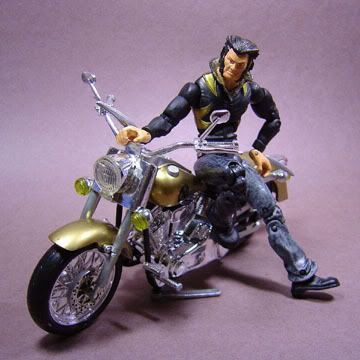 Comparison for scale with the Movie Johnny Blaze(Ghost Rider Movie from Hasbro series 2)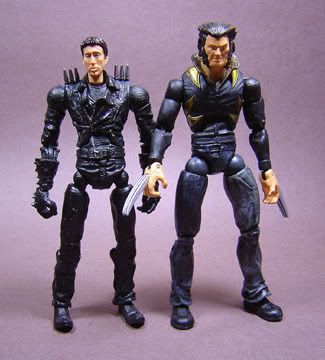 Johnny Blaze rides again!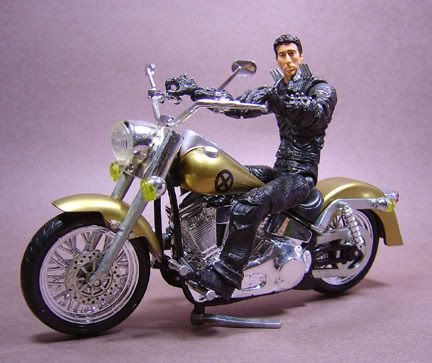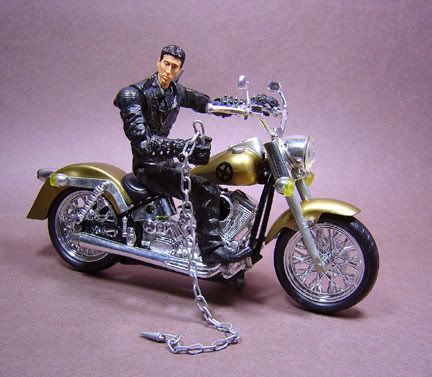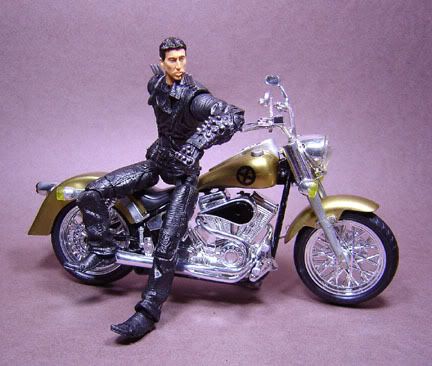 "Let's ride!"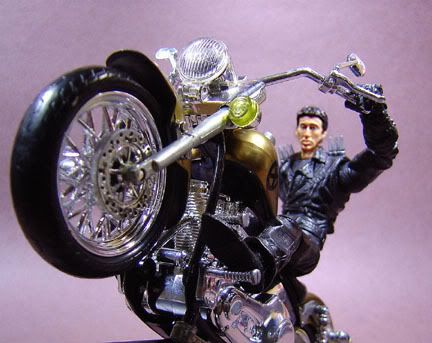 Here's another reason to get this nice bike. Captain America. When he's not flying around in an Avengers Quinjet or in Nick Fury's flying car, his preferred mode of transportation is just riding a motorcycle.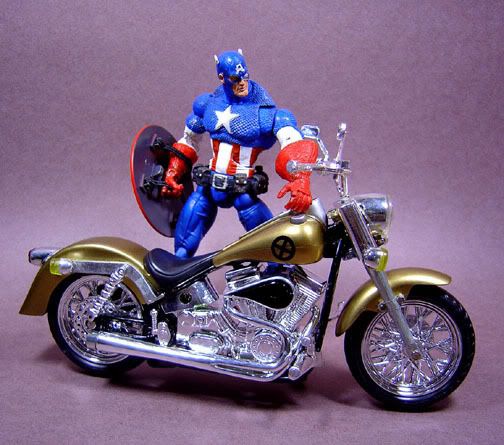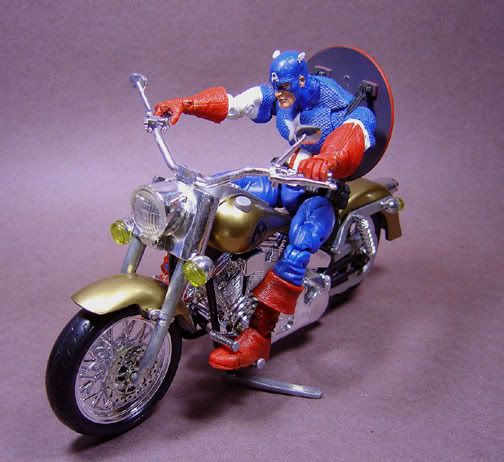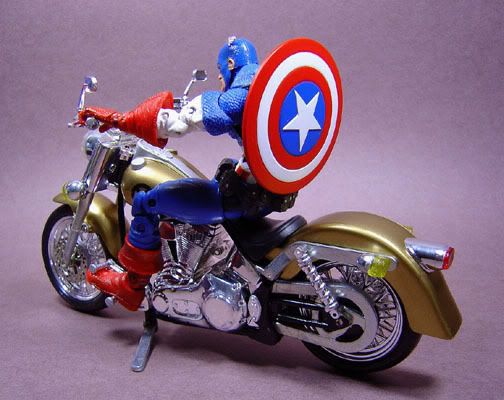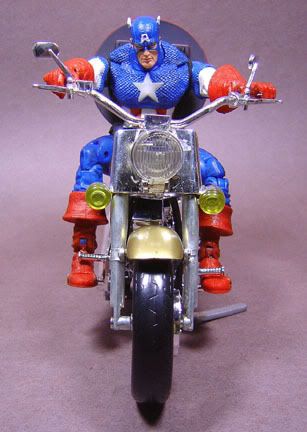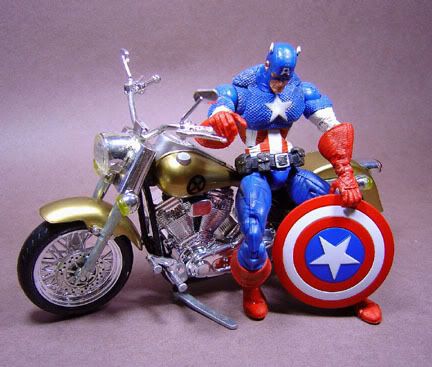 It was only after I did the photoshoot for the XMC bike that I realized there was a previously released version from the Xmen Movie, the best part is BOTH HAVE DIECAST PARTS.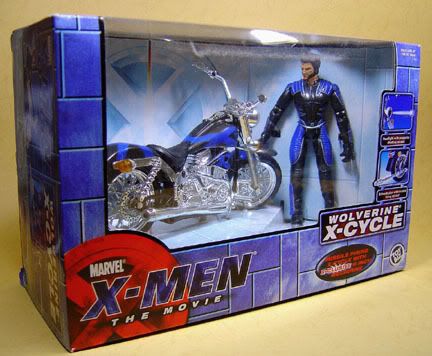 Aside from the cheaper price tag, there Xmen movie bike(from when Wolverine "borrowed" Cyclops' wheels at the end of the movie) also sports more detailed paint applications(these are missing on the XMC/gold repaint)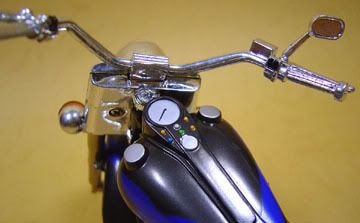 Blue or gold, pick your choice.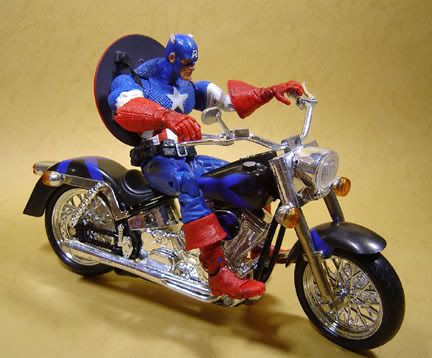 a word of Warning
The Movie bikes have a lot of stocks with their side mirrors broken (check the pics, the left side mirror is missing). It's due to a packaging error and is hit or miss(I've seen 4/7 pieces at TK with broken mirrors). be sure to inspect the toy carefully before purchase.
Gold