DC Collectibles Arkham City Series 4 Super Poseable Batman
DC Collectibles Arkham City Series 4 Nightwing
DC Collectibles Arkham City Series 4 Talia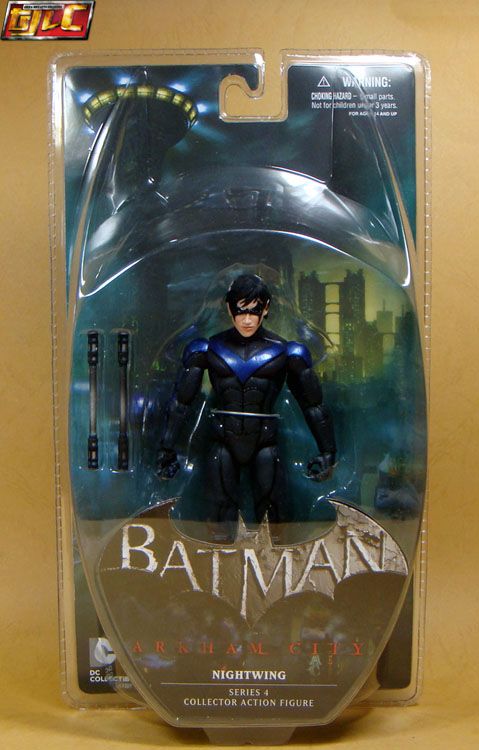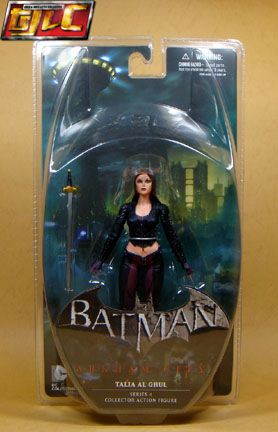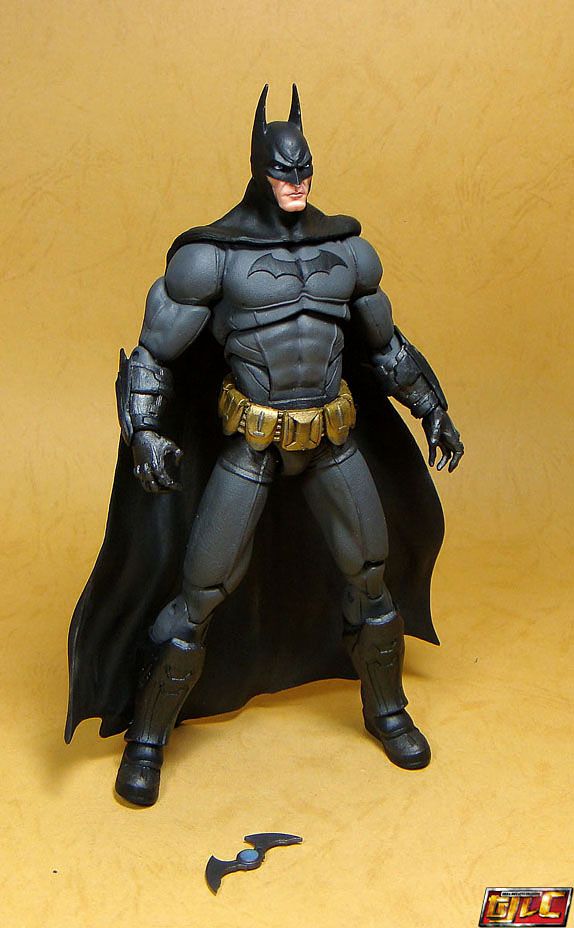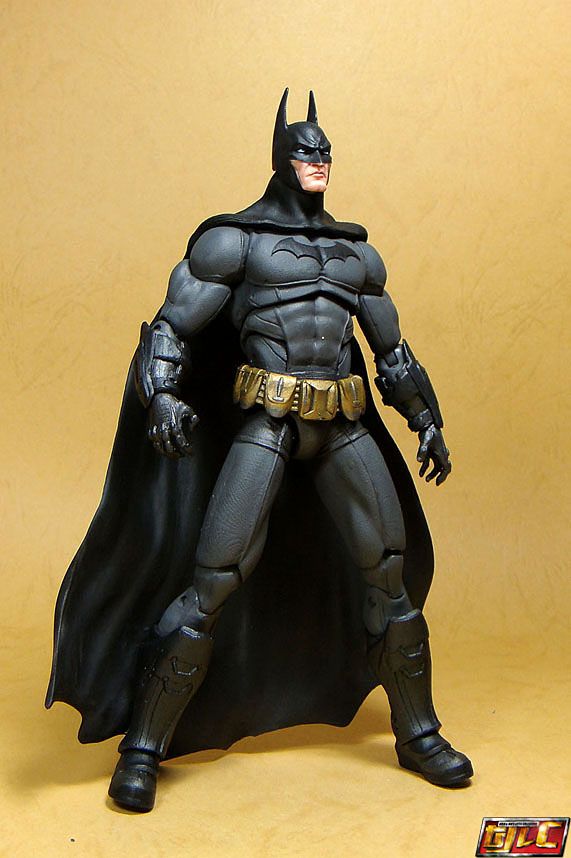 Finally, a super- poseable Batman from DC Direct/Collectibles. This figure reminds me of the original Toybiz 6″ Marvel Legends Captain America, missing only the double elbow joint.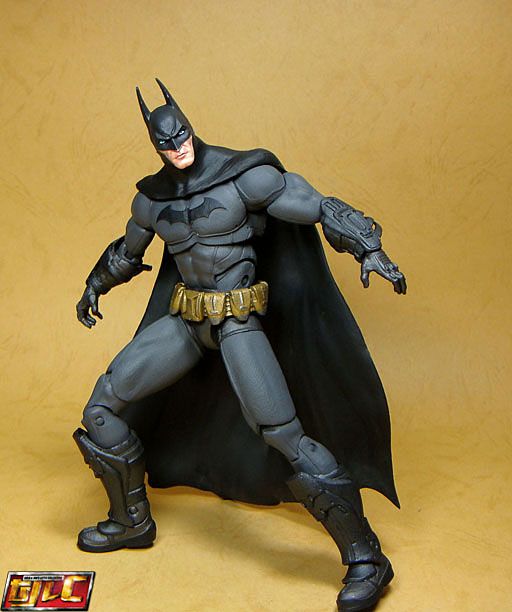 New headsculpt(?)

Batman comes with the remote controlled Batarang this time around.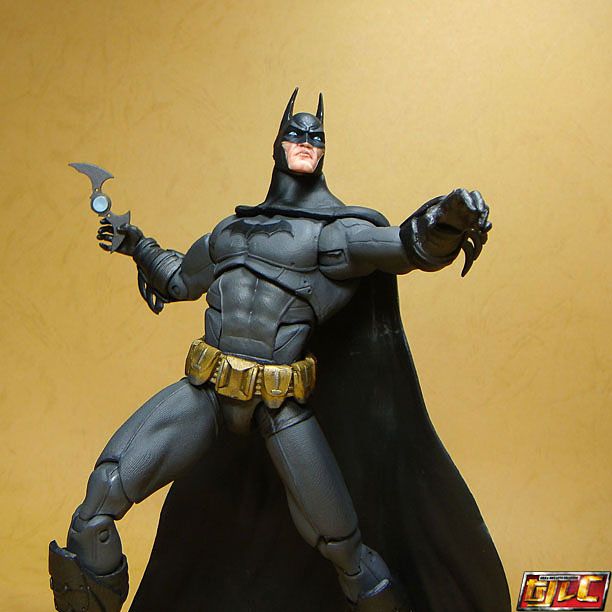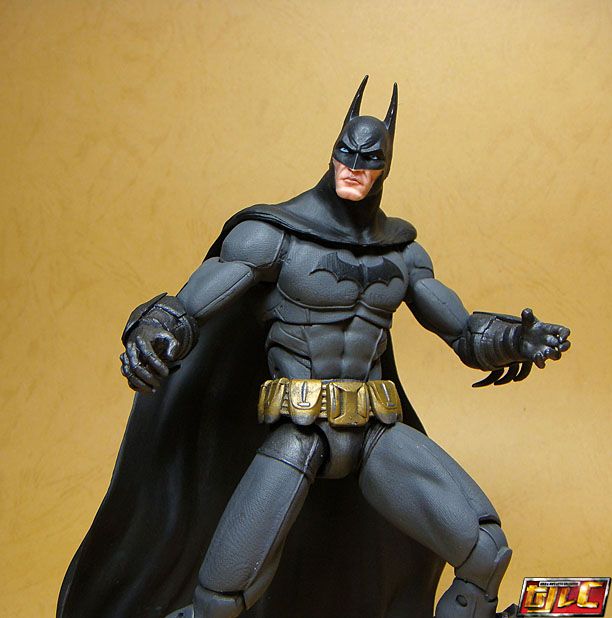 Nightwing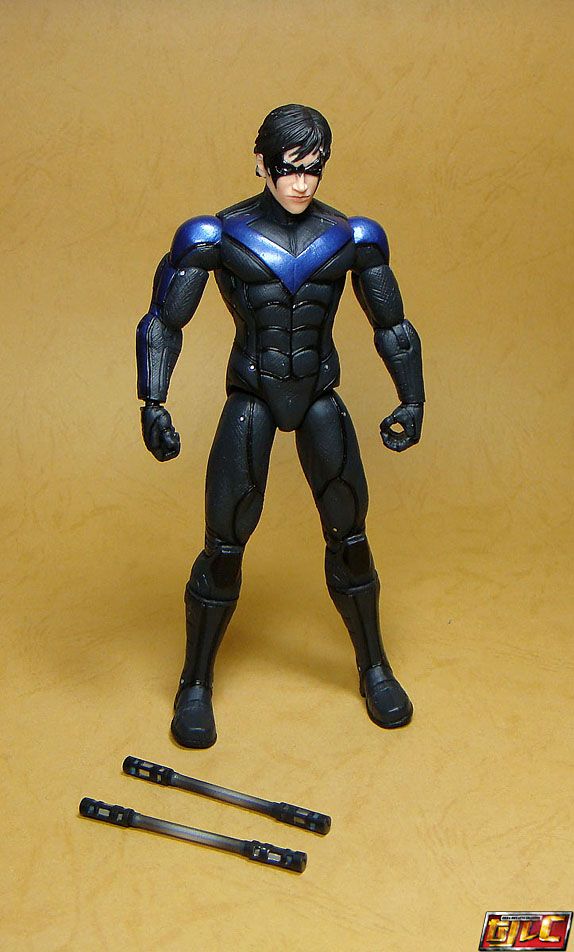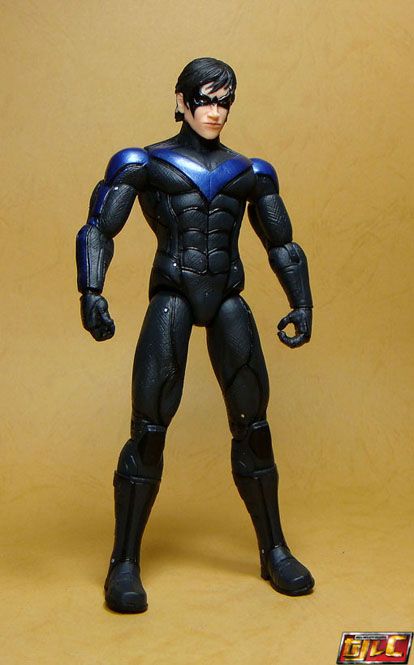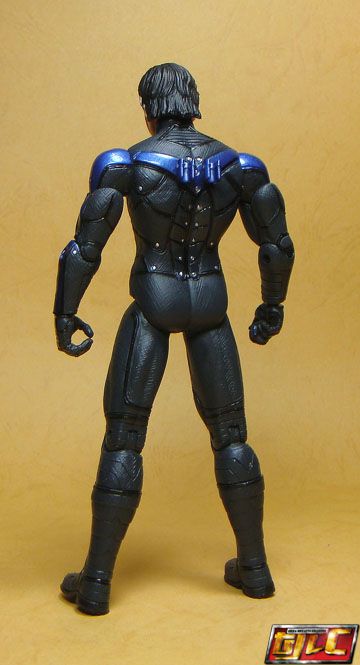 I can't say I really liked Nightwing's face in Arkham City. Seems kinda off somehow.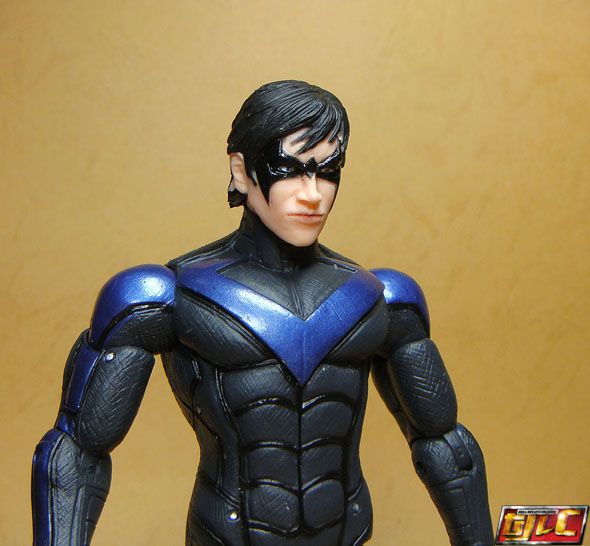 Nightwing comes with his escrima sticks.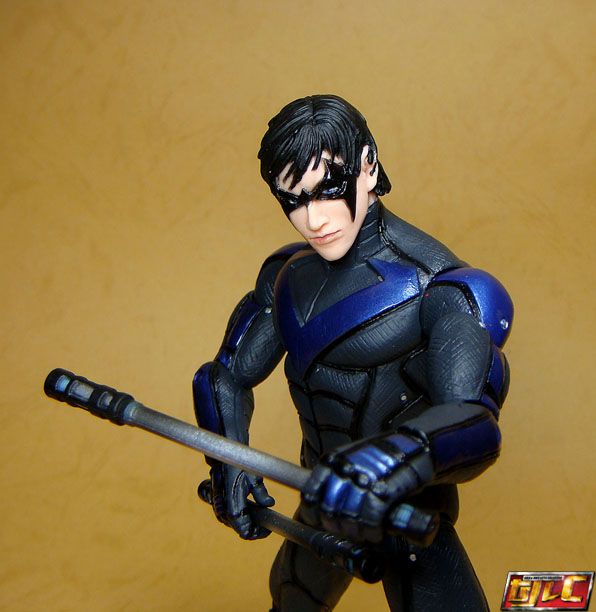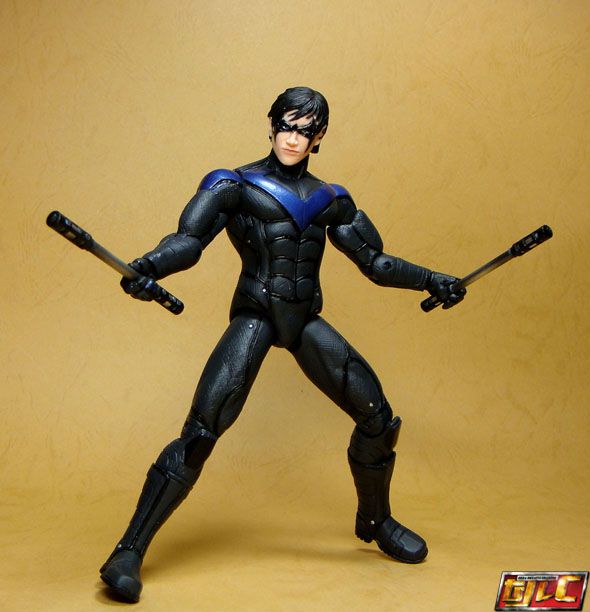 Sticks can be stored on his back.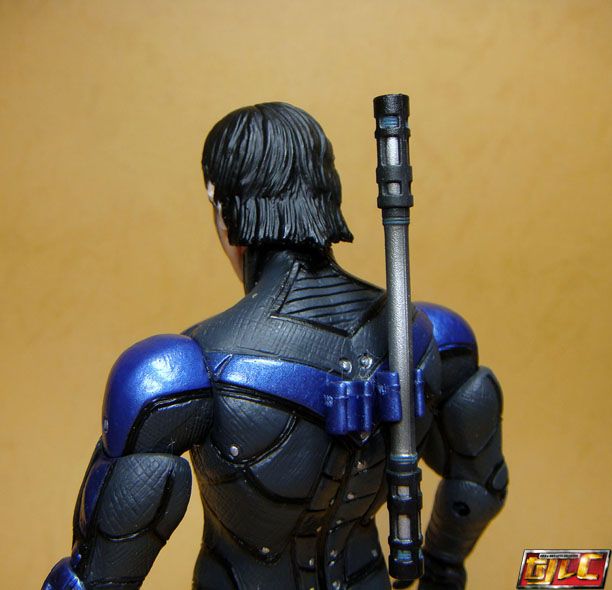 Wow, the scale has been thrown out the window. Nightwing's head is huge!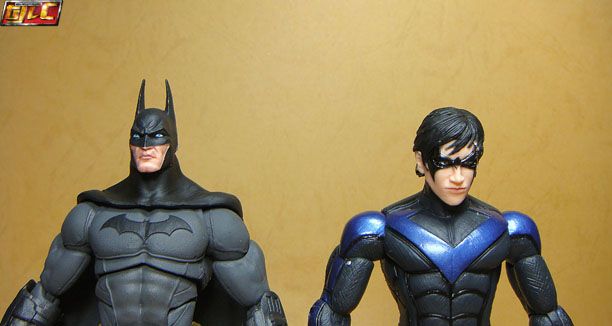 Talia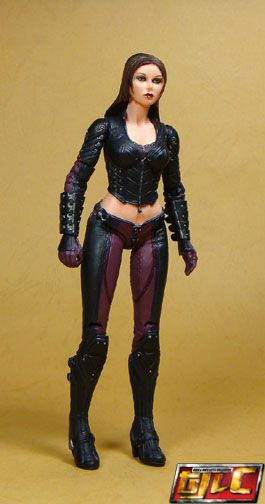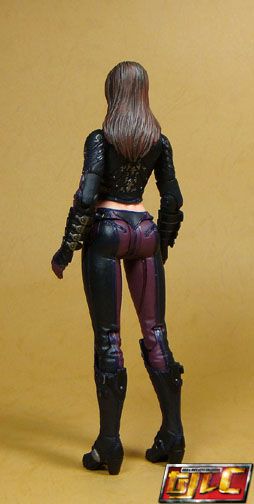 This is the first DC Direct figure we've ever gotten of Ra's Al Ghul's daughter.
Her only accessory is her sword.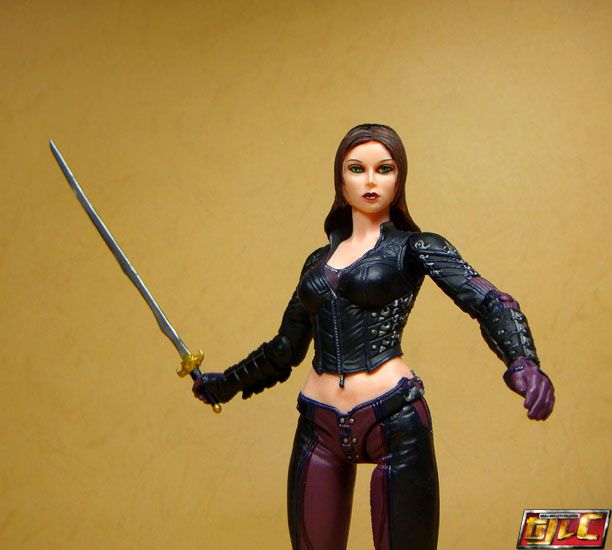 Her face seems kinda off, too round? Plus the ball joint on her head is really loose. She's like a bobble-head.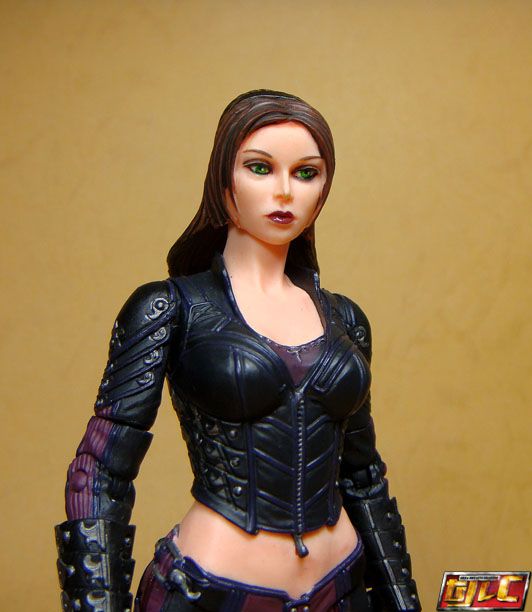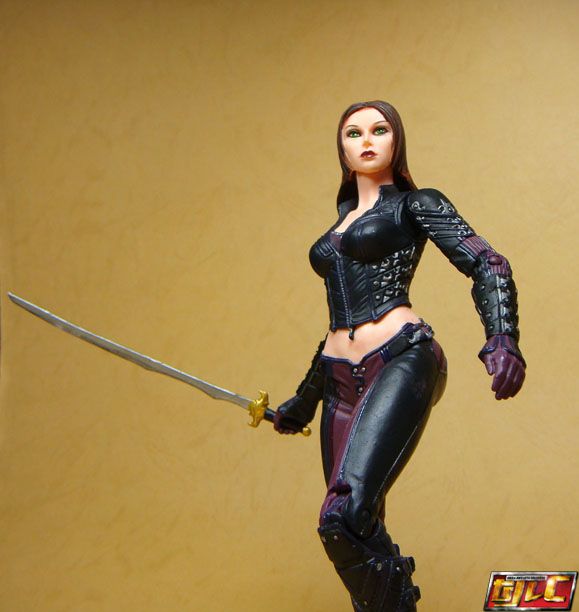 Gold