DC Collectibles Batman The Animated Series Batman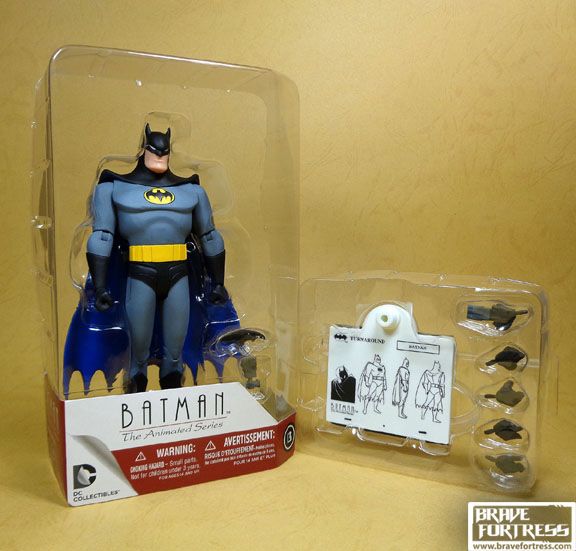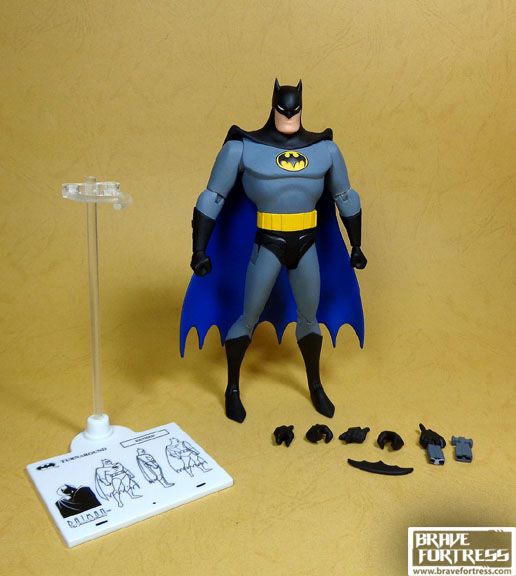 Sigh… broke the elbow joint right out of the package. Nice to see DC Direct still keeping their joints real crappy (*sarcasm*). I had to settle on permanently fixing the elbow with super glue.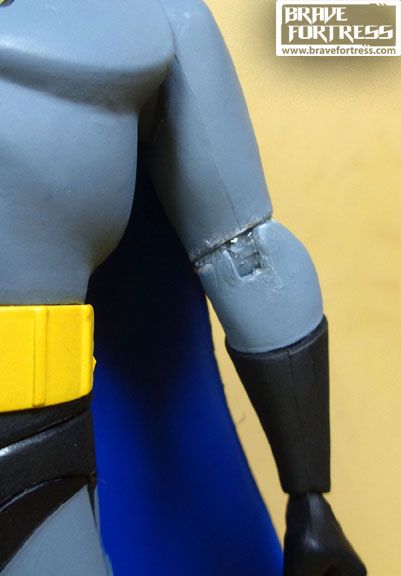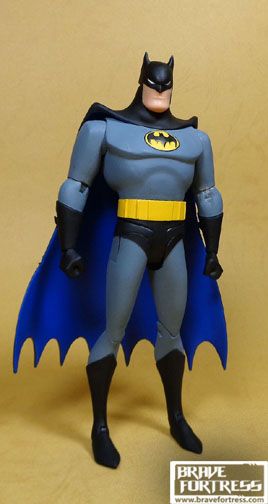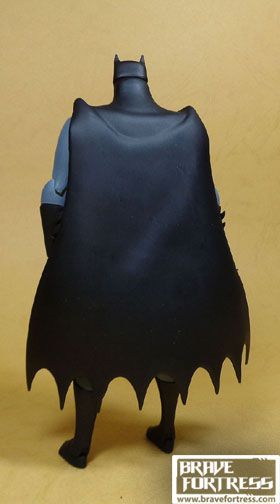 Sculpting is spot on!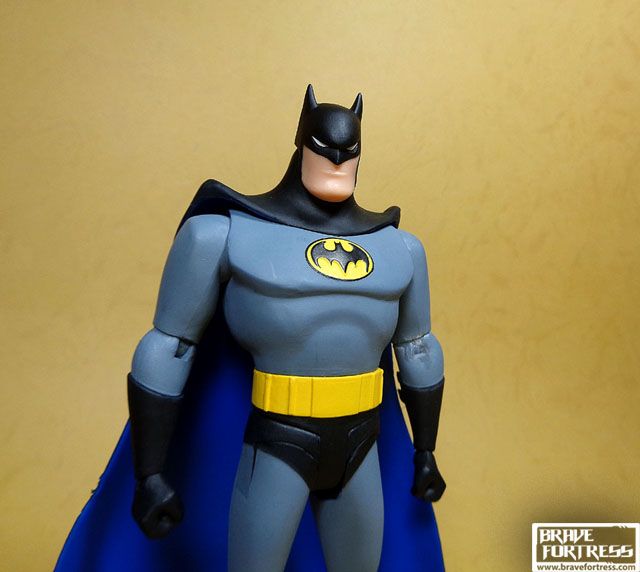 Grapple launcher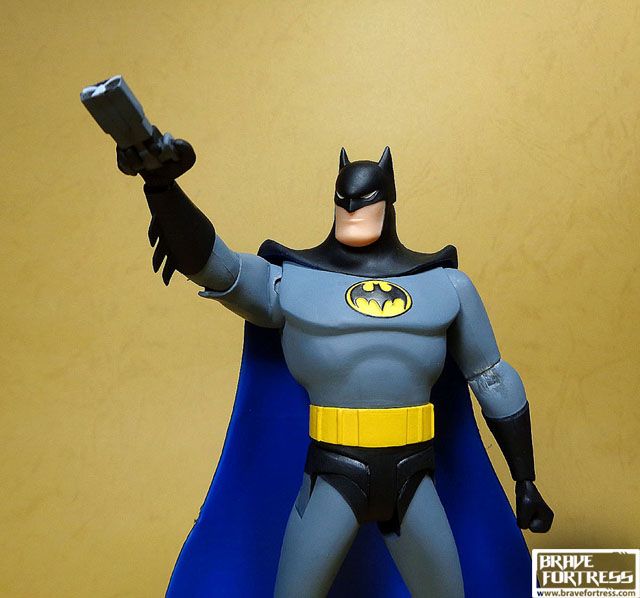 "Rocking" ankle joints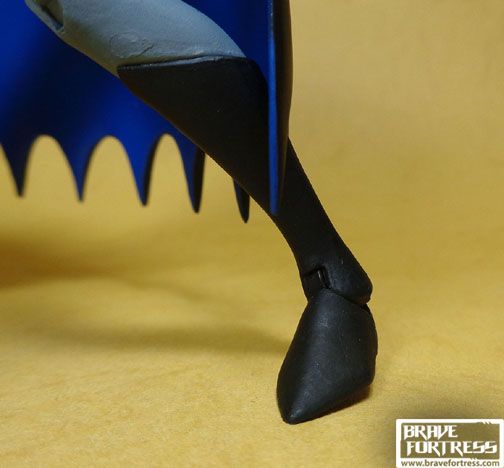 Batarang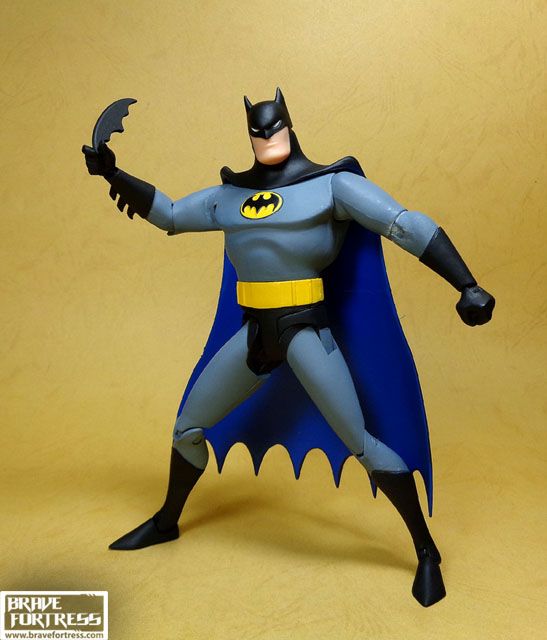 Display base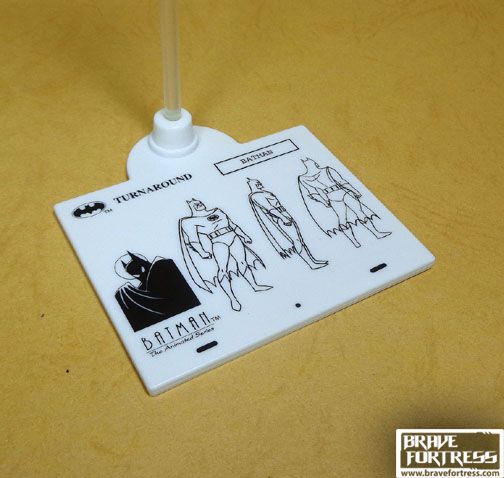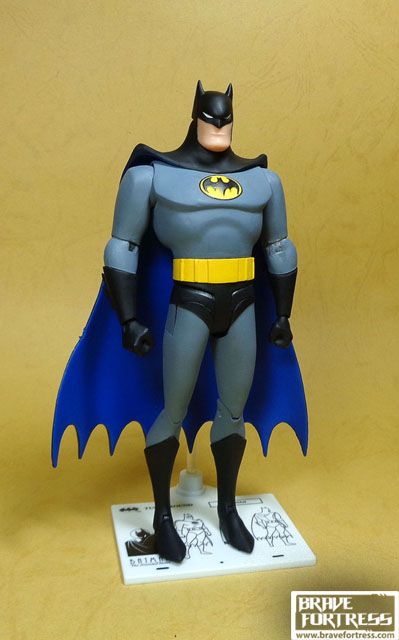 The Dynamic Duo!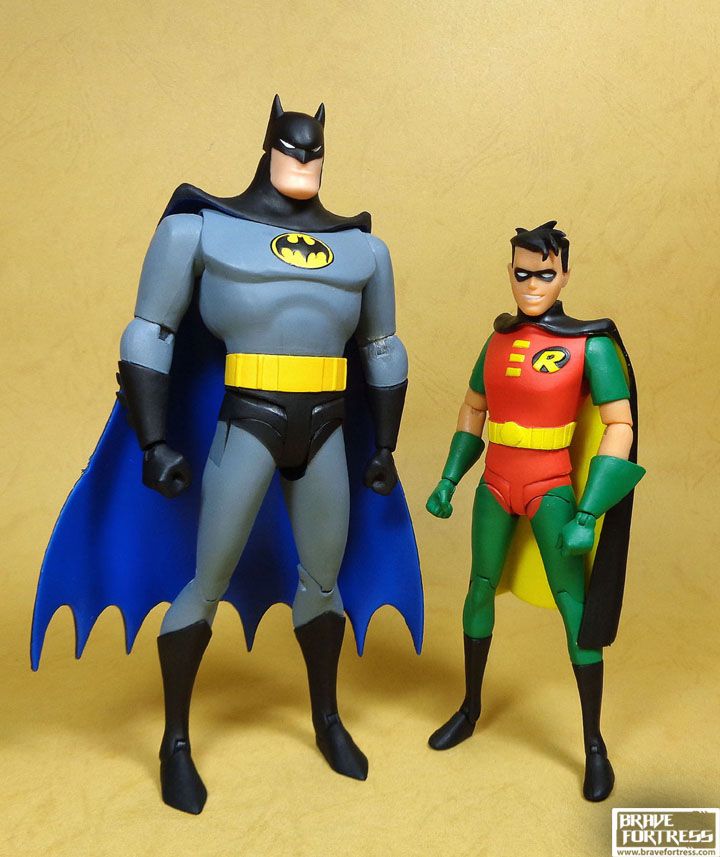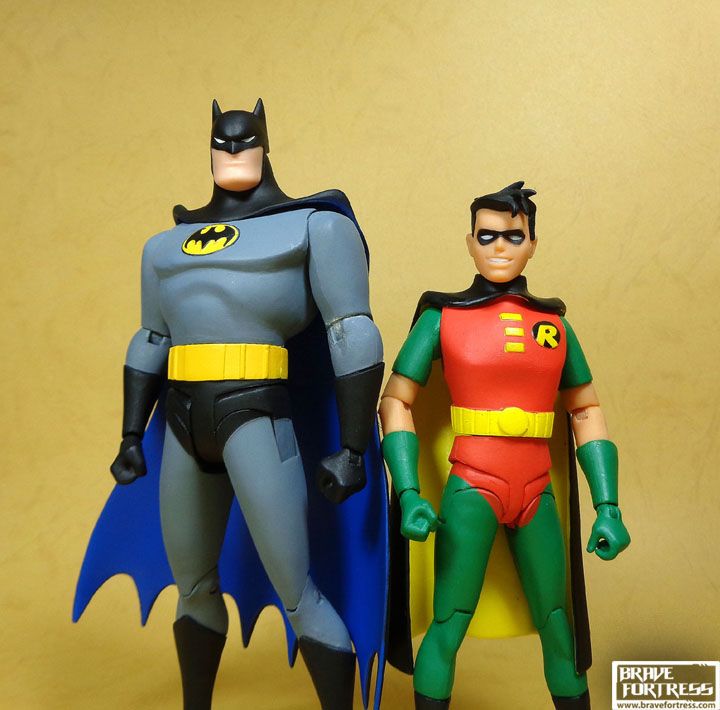 With the New Adventures of Batman figure from wave 1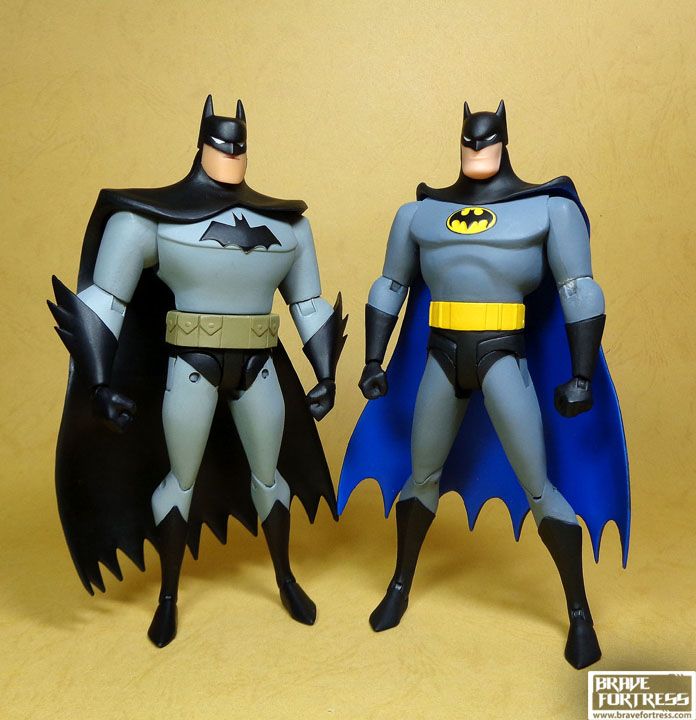 I tried swapping the cape from the New Adventures Batman from Wave 1. No dice. It doesn't fit and the neck joint is a real pain to attach, unlike the NA Bats. I don't recommend doing it.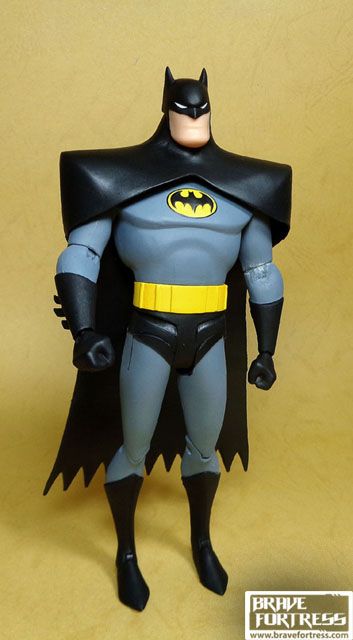 I really do wish they included alternate capes like with the NA Batman and BTAS Robin. I guess DC Collectibles dropped the concept to keep costs down.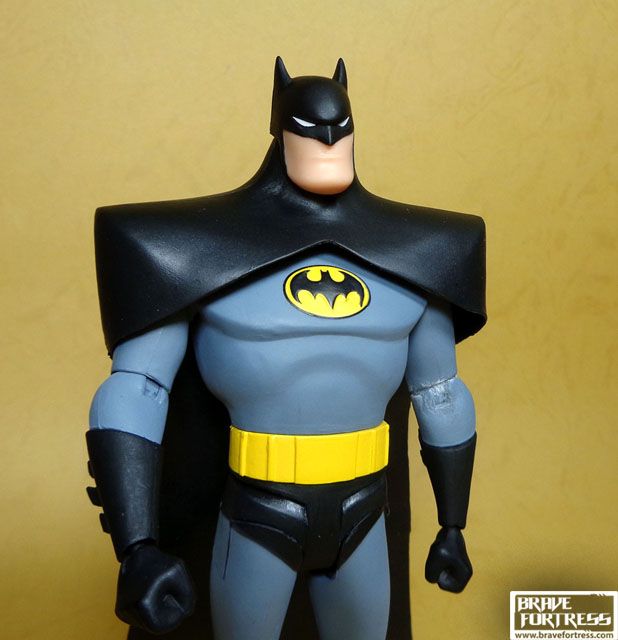 Gold