DC Collectibles Batman the Animated Series Batsignal with Batman and Robin
Batman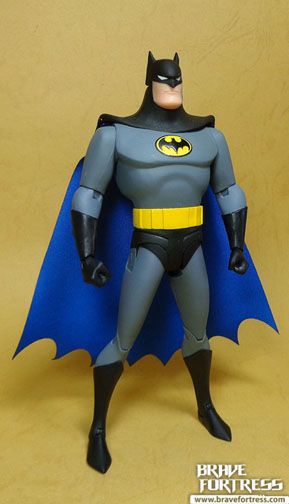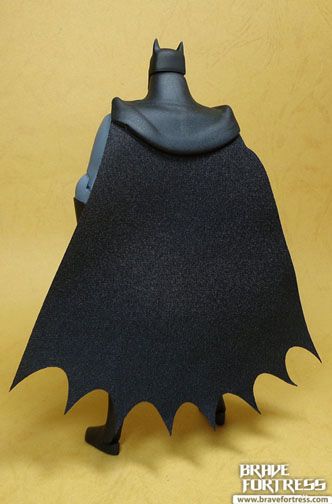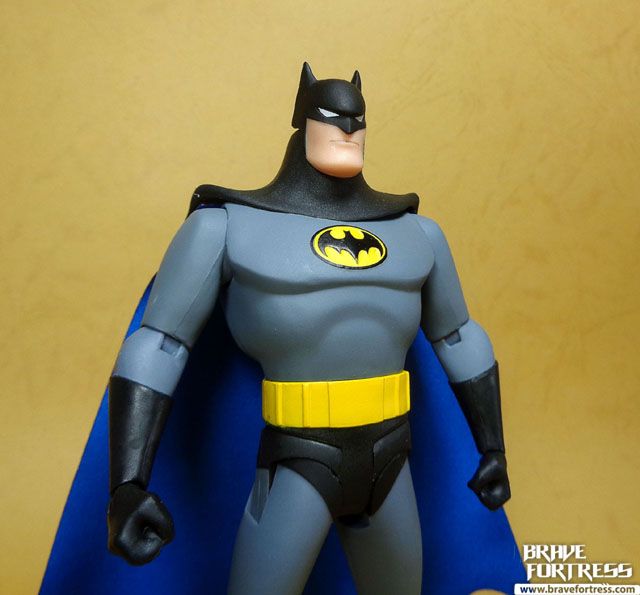 Robin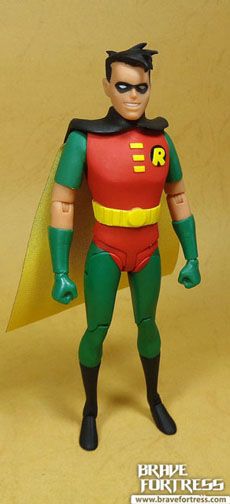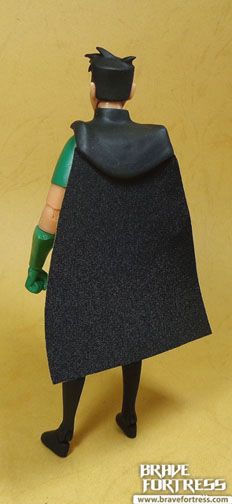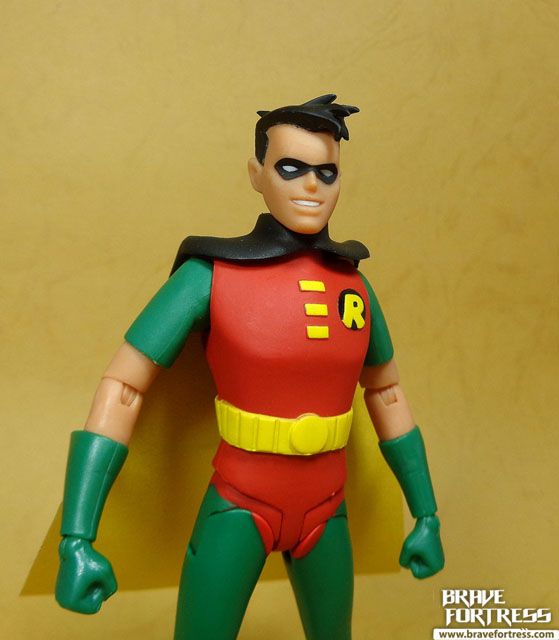 I don't know if it's just me but it seems that Robin's cape seems a bit shorter than the non-cloth cape version. Also, Robin's "R" symbol is a bit bigger than the previous version.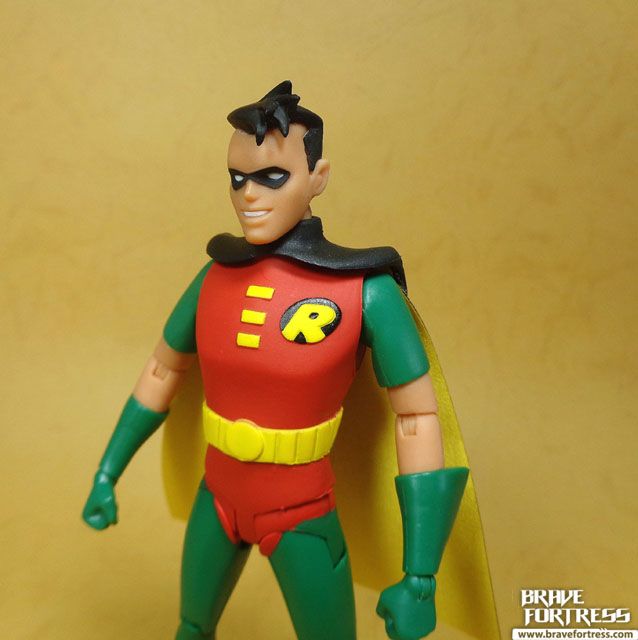 DC Collectibles decided to reissue these figures, this time with cloth capes (sometimes referred to as "soft goods") The purpose of this is so that the figures can ride inside the Batmobile and Batwing without worry that the plastic capes warping or the paint on the back of the capes rubbing off on the figures over pressure and time.
These soft goods versions of the Dynamic Duo are also available with the Batmobile with Batsignal Deluxe set.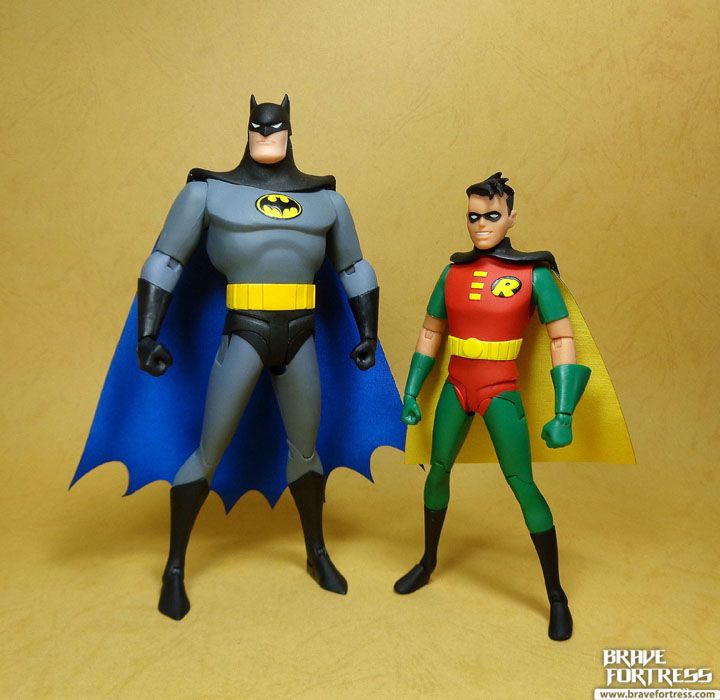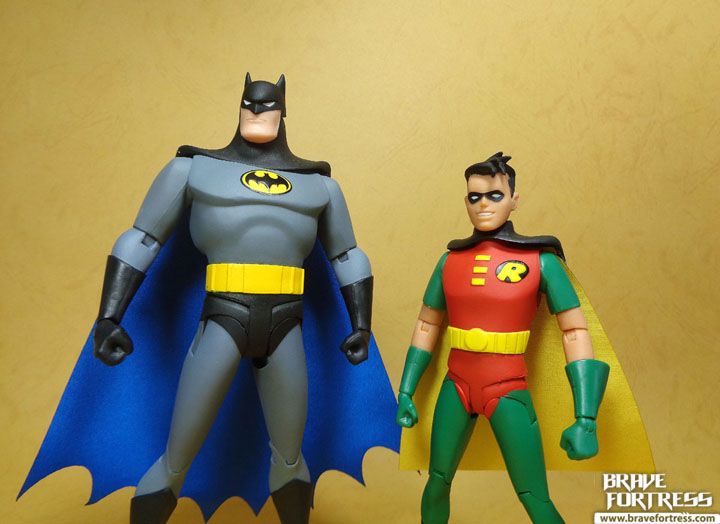 The Batsignal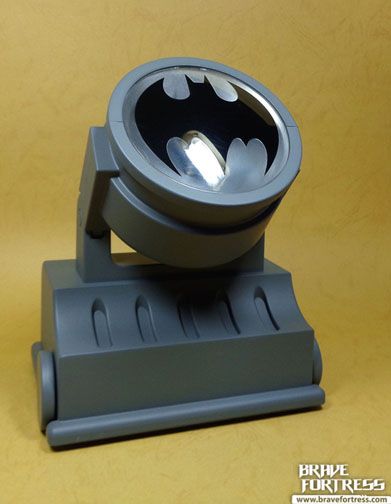 The Batsignal features rolling wheels. Pretty cool, even if it it's show accurate, it does add some play value here and it's cleverly hidden. Nice one, DC Collectibles.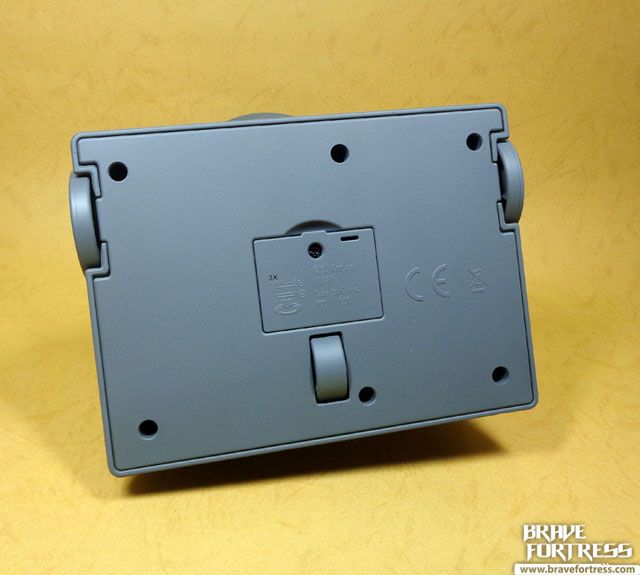 Light is activated by this huge lever on the side of the base.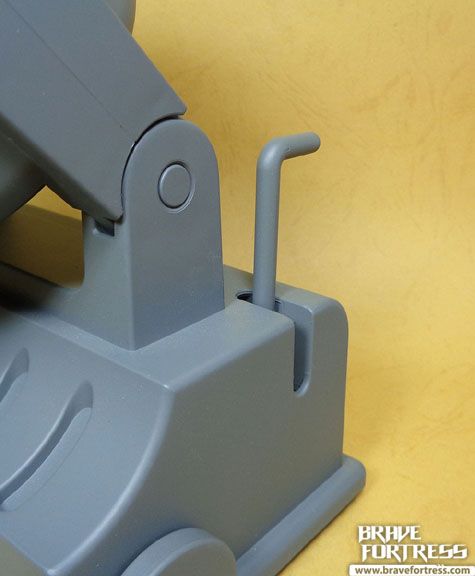 The Batsignal requires 3x LR44 batteries to operate, batteries are NOT included.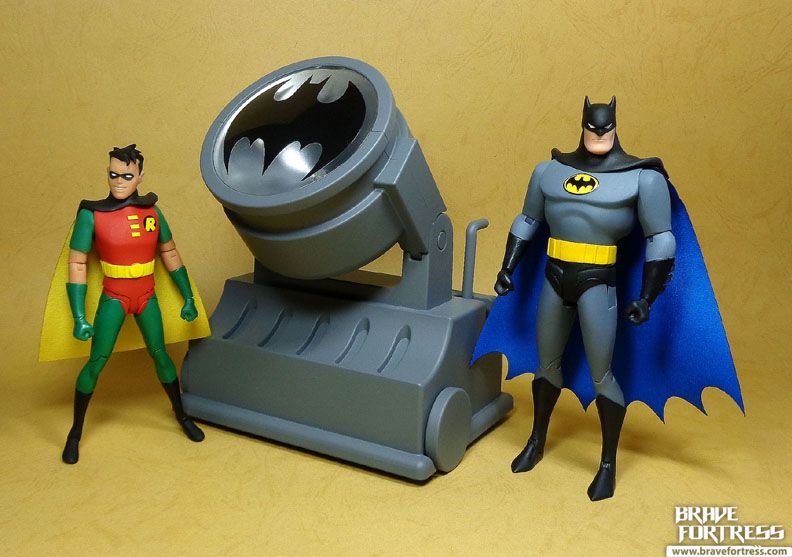 The light is LED and it is a bit bright. Especially if you turn off all the lights in the room.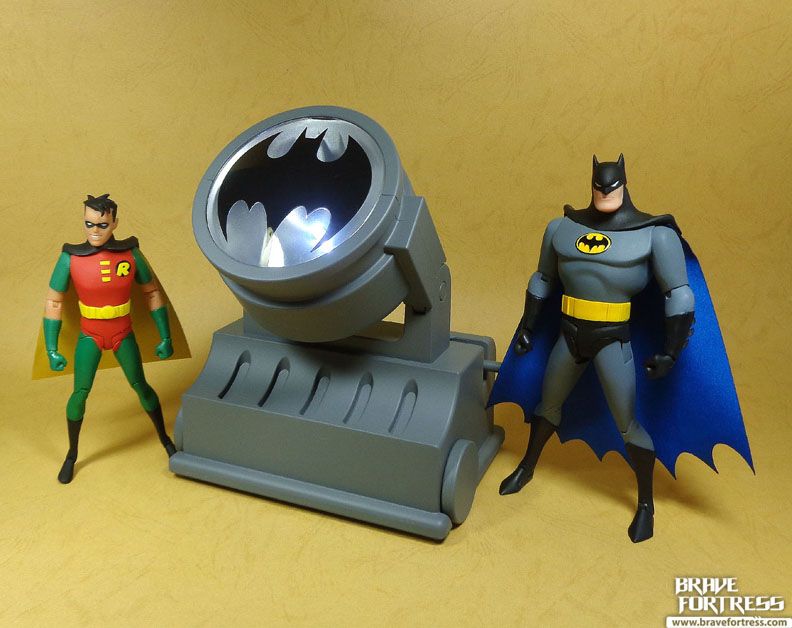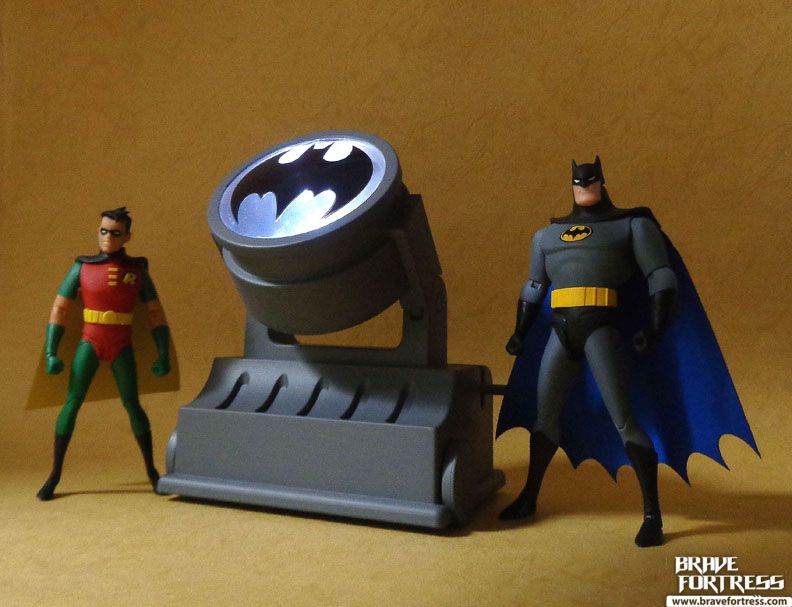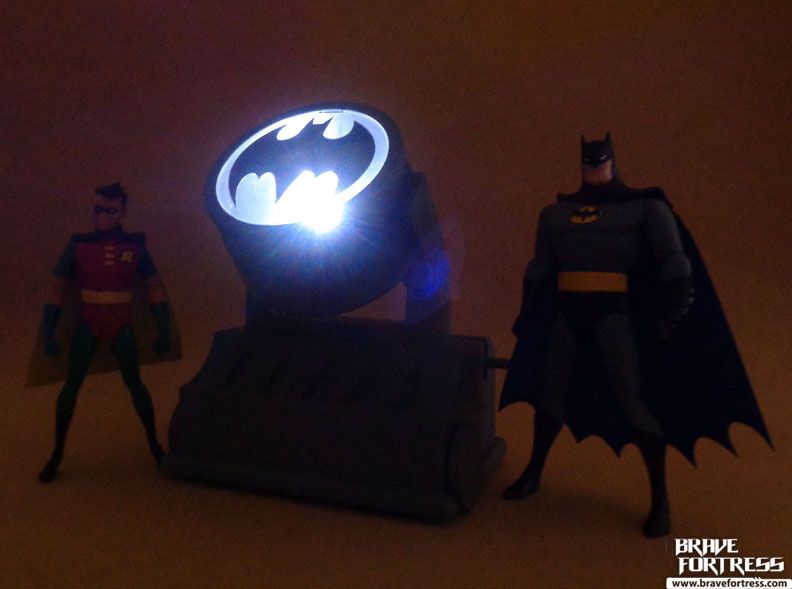 The signal's projection comes out ok, but don't expect range. At best, I'd guess the range for the projection would be around 4-5 inches from the light, before it becomes a bit too scattered to be effective.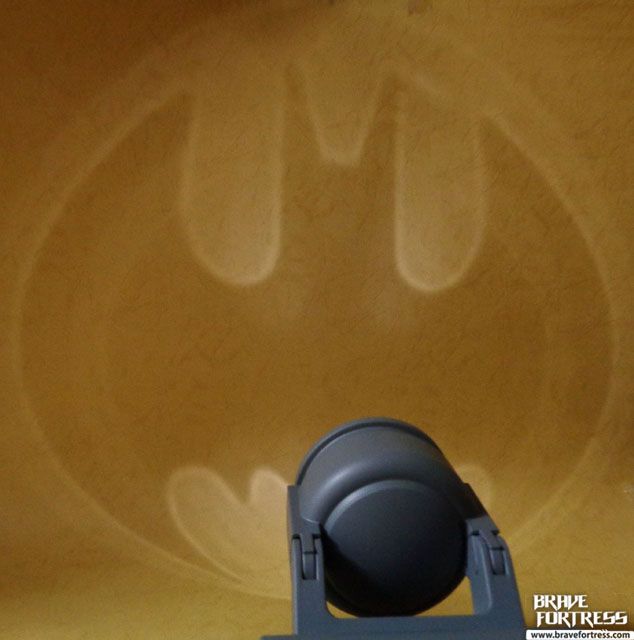 I wish I could take a pic of the Batsignal with Commissioner Gordon, but as I'm currently still adjusting to moving to a new home, I just didn't have the energy to go digging around the storage boxes for it. Ah well, maybe later on when we get the upcoming Detective Bullock figure down the road.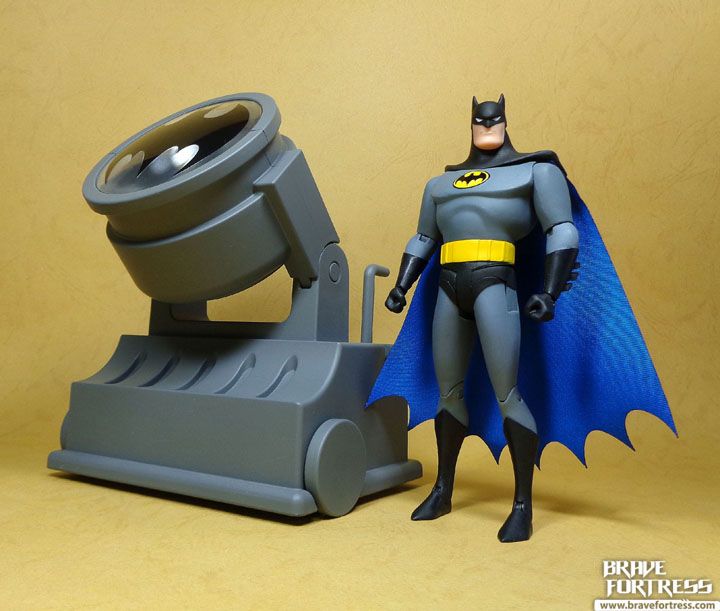 Gold