DC Collectibles Batman The Animated Series "Girls Night Out" 5 pack
The set consists of
Harley Quinn
Poison Ivy (The New Batman Adventures look)
Livewire
Supergirl
Batgirl
The concept for repacking these figures comes from Batman the Animated Series – The New Batman Adventures episode "Girls Night Out" where we get a Supergirl and Batgirl teamup.
Sadly the figures in the set do not come with any accessories and only the display stand. I wish they could've at least included spare hands. Everyone has open palms and look like they're all ready to just slap each other. lol…
Harley Quinn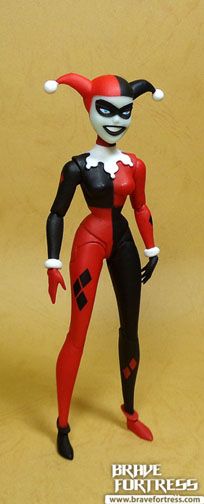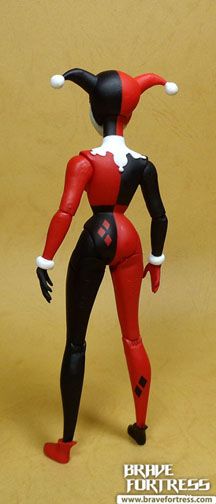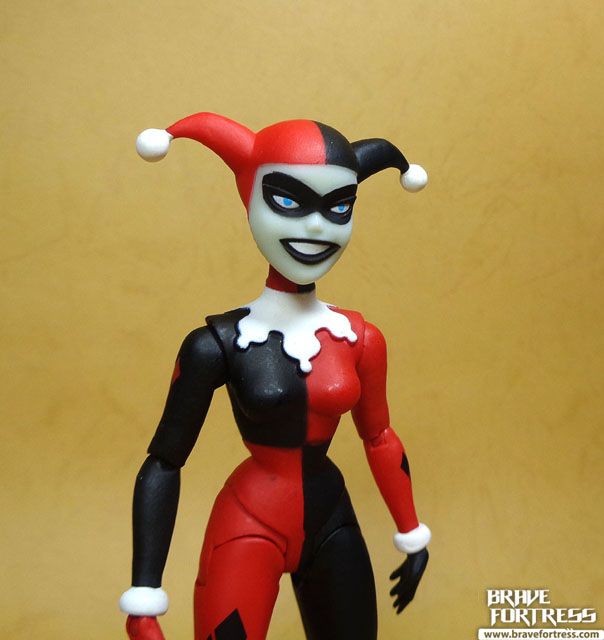 This version of Harley is from her version 2 figure, DC Collectibles released her twice in the toyline, one under the BTAS card (v.1) and a second version under the New Adventures card (v.2). The v.2 version had a slightly different face sculpt (eyes were more slant) and came with an alternate "eyes wide open" head as an accessory instead of the Joker fish. I prefer the v.2 sculpt and luckily that's what they packed in here.
V.2 on the left, features bigger "diamonds" painted on her suit. V.1 on the right.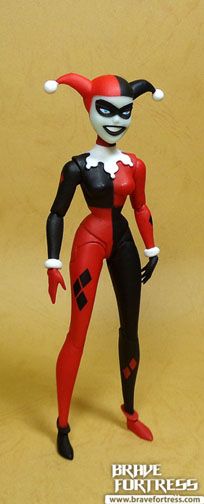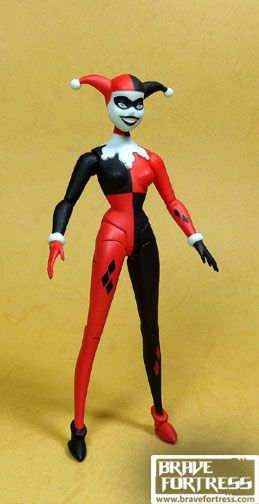 V.1 head sculpt, eyes more "neutral".

V.2 head sculpt, eyes more "slant" or shifty.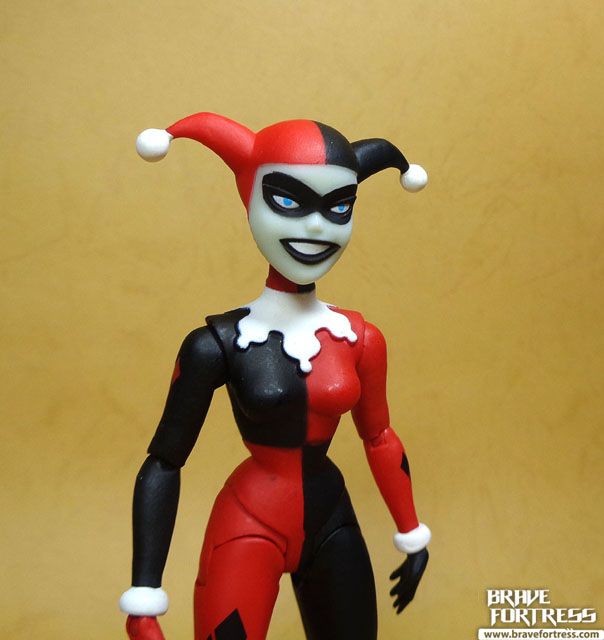 Poison Ivy

Same "New Advenures" Ivy as before as far as I can tell, sans accessories.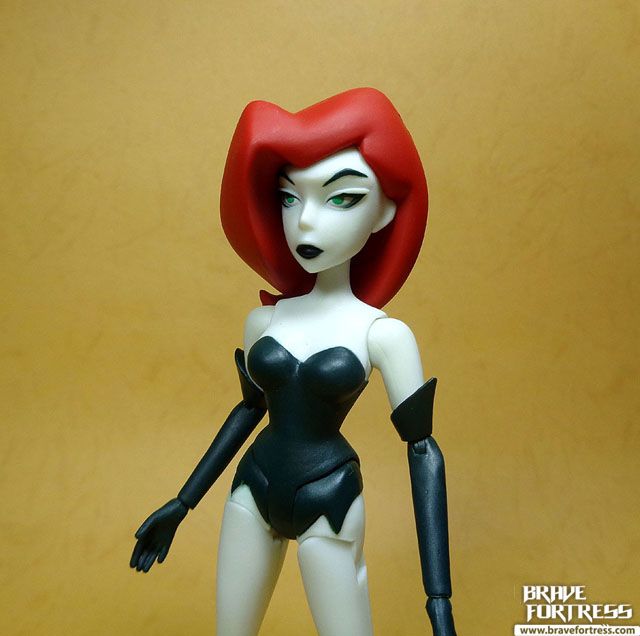 Livewire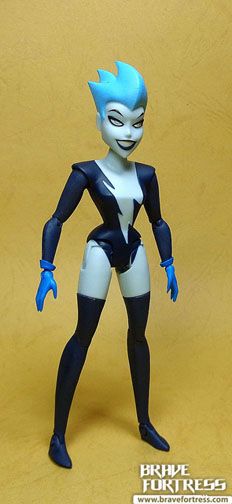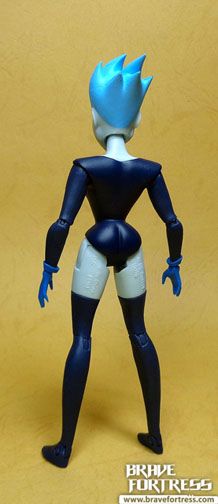 Well, we finally get our first Superman super villain in the line, who would've guessed it would be Livewire? Her real name is Leslie Willis and is a shock-jock and radio personality who gets super powers from a freak accident involving Superman and a lightning bolt at a concert event.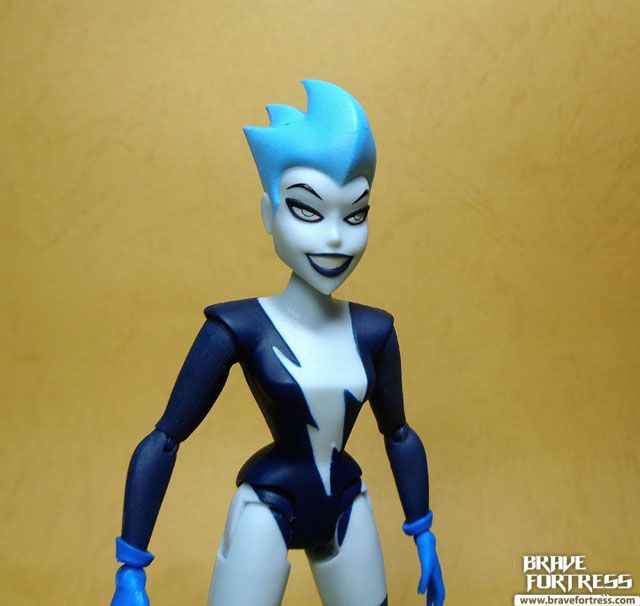 Man… it's a shame they didn't include any effects or props for this figure.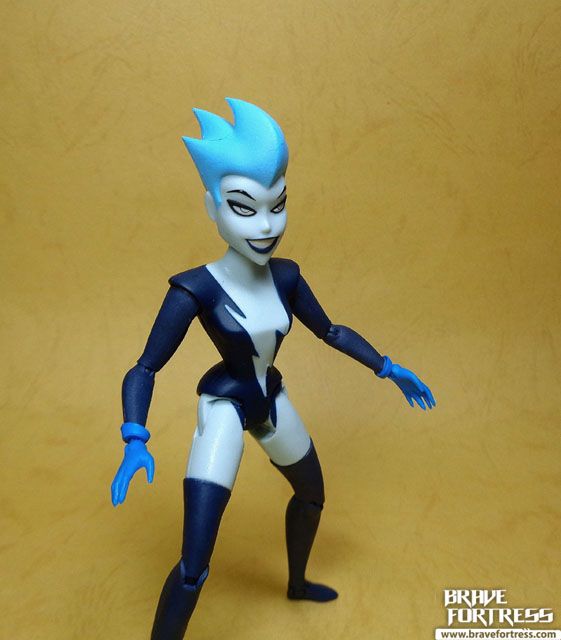 All girl villain team (where's Catwoman?)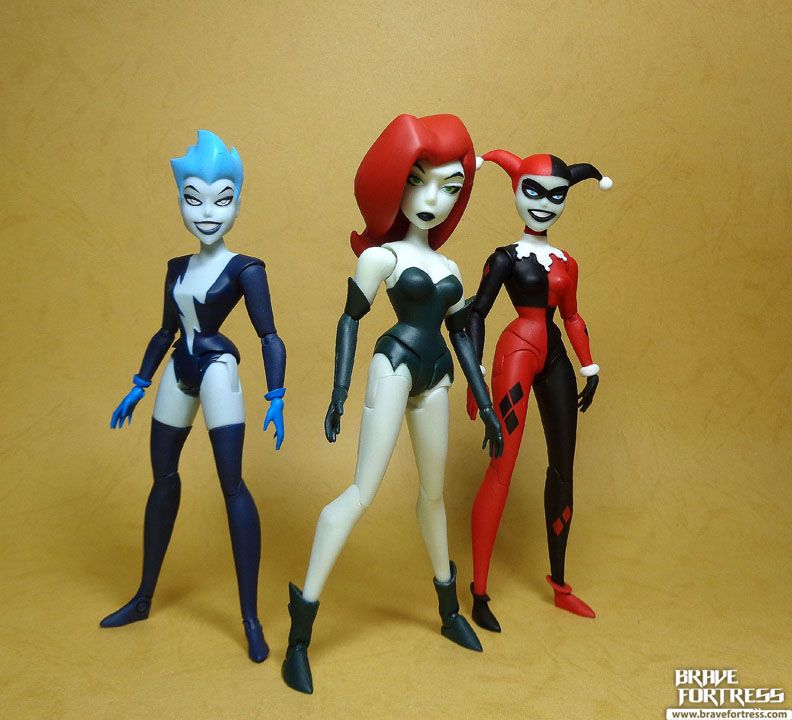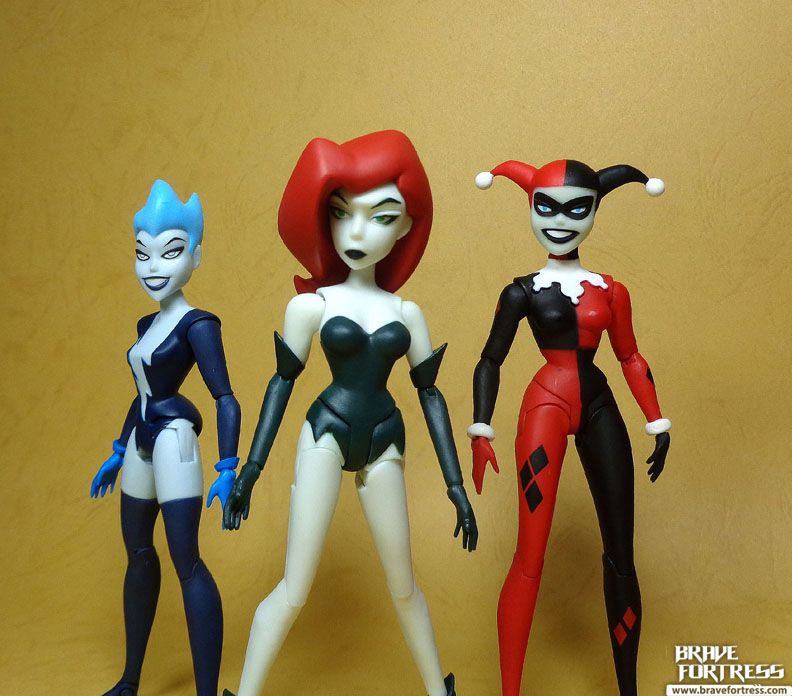 Supergirl

In the Superman the Animated Series run, Kara's costume was based on the current look of Supergirl at the time during the comics.

I'm not sure who sculpted Supergirl's head, but it seems wildy unproportional compared to the rest of the figures in this set.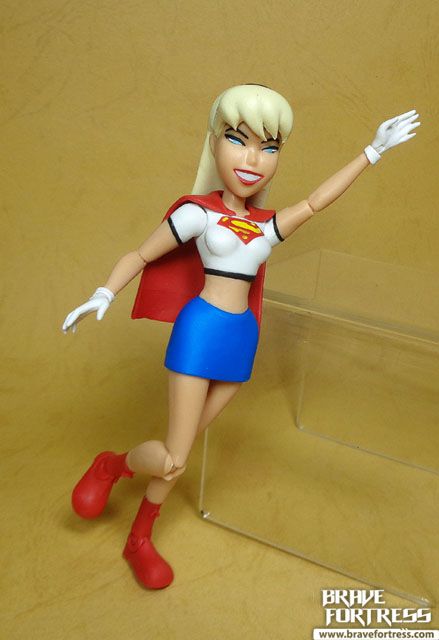 Batgirl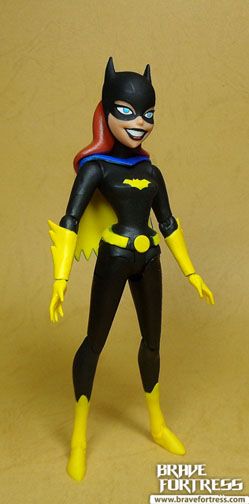 Batgirl is another straight up reissue of the previous figure. Some quality control issues here. My figure has poor knee joints this time around though and has some trouble standing, I didn't encounter this problem with my single pack version. Also her "hair" is sticky, again, I did not have that problem with my single pack version.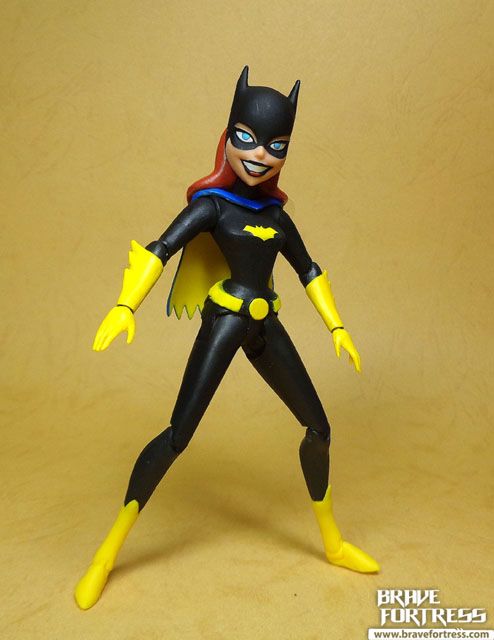 World's Finest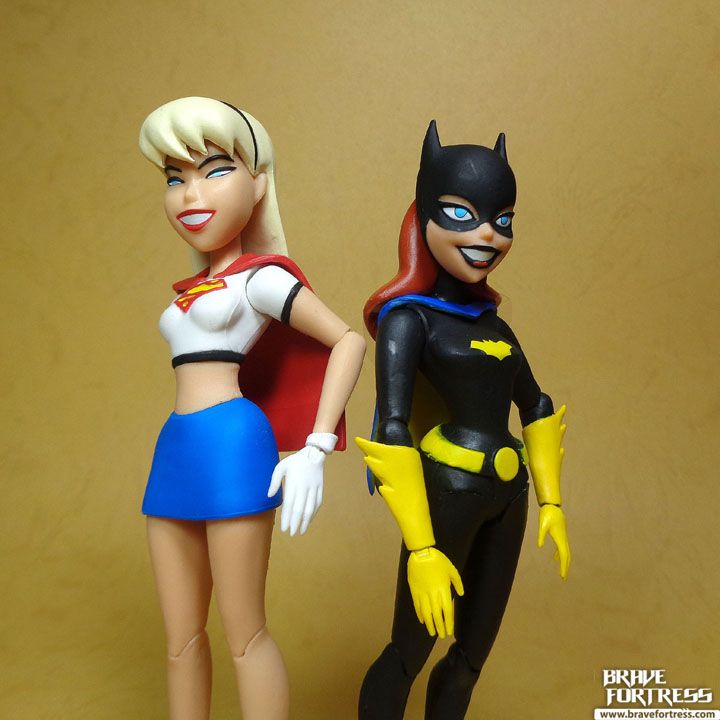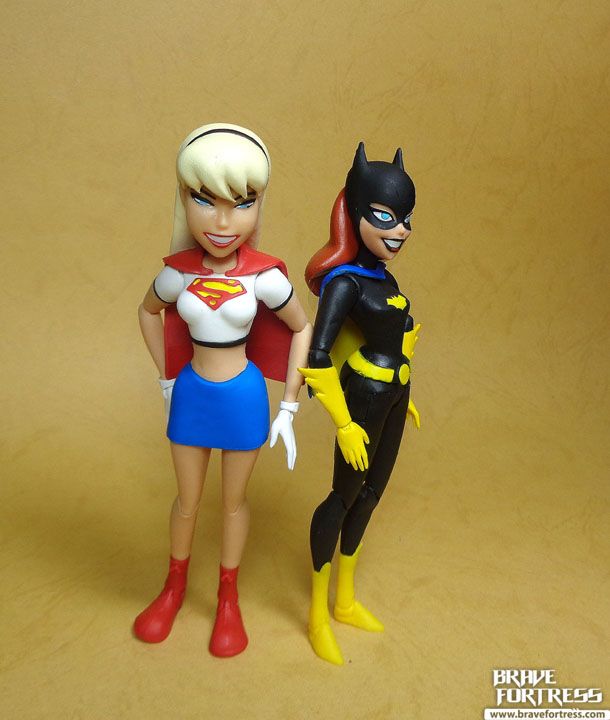 Display bases. They all come with the usual clear plastic support arms, but it was already late and I just didn't feel like plugging them all in this time around.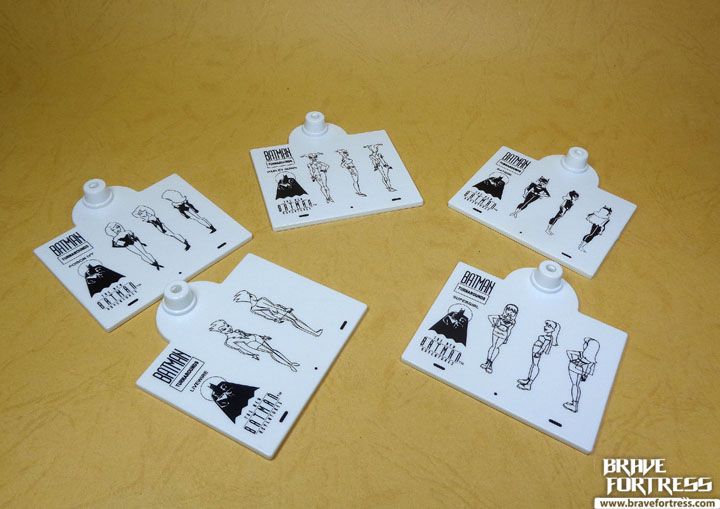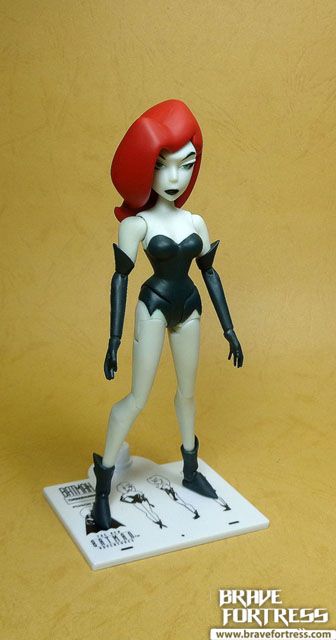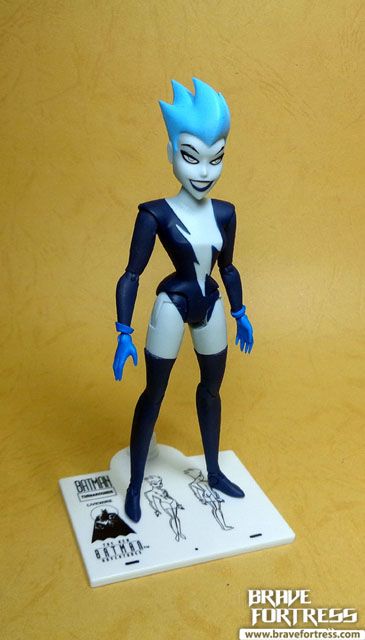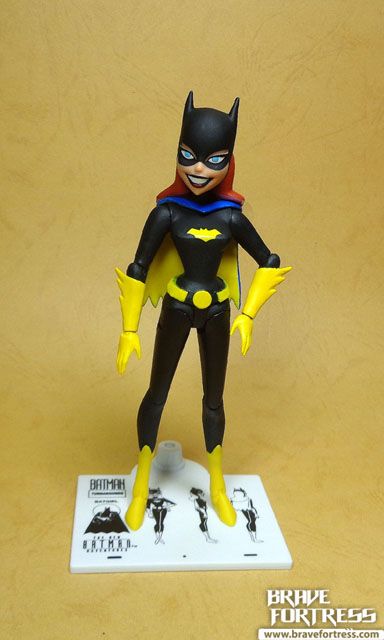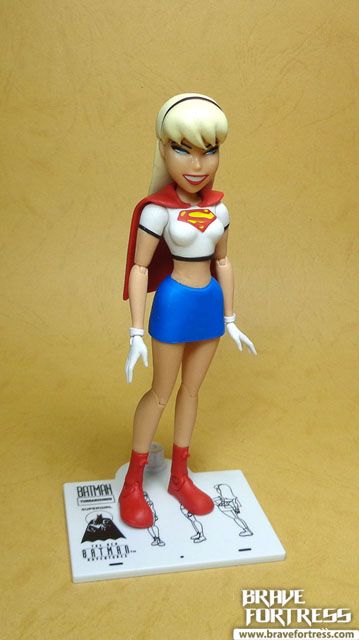 Girls night out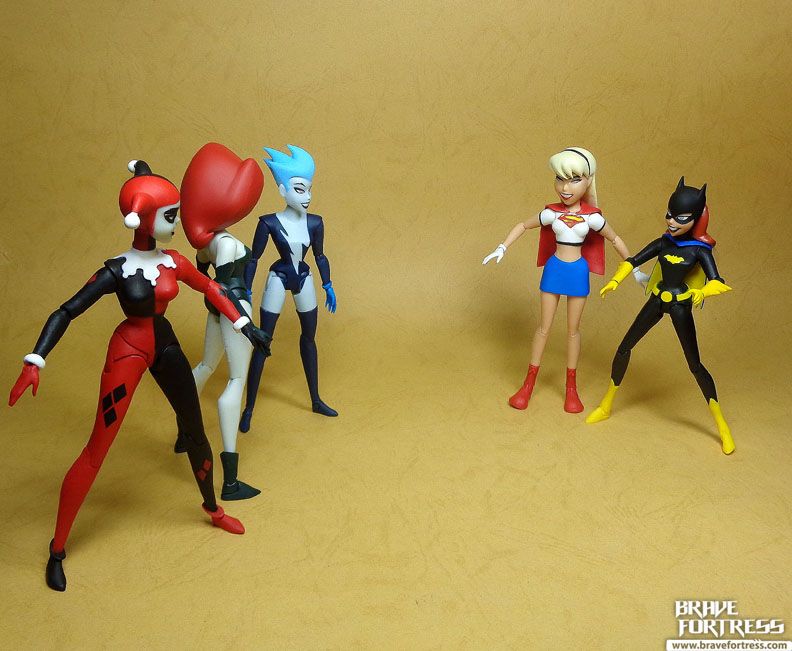 Gold