DC Collectibles Batman The Animated Series – The New Batman Adventures Batman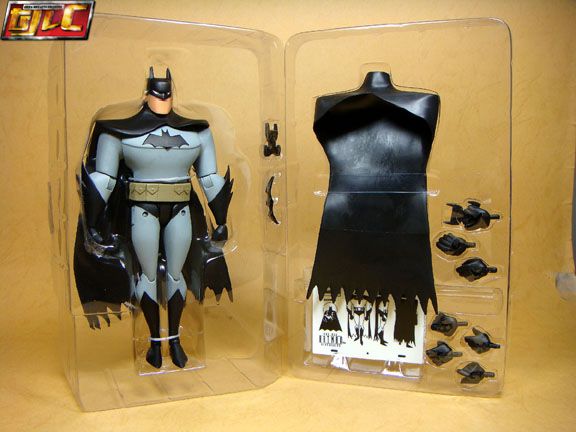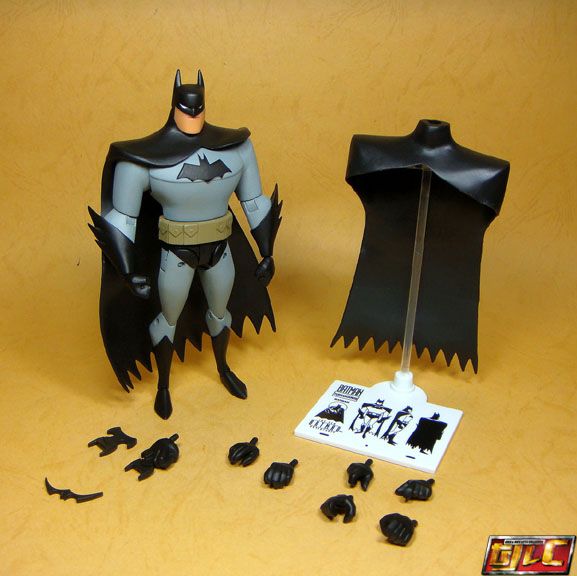 Whoa… I think this is the most accessories in a DC Direct/DC Collectibles figure ever!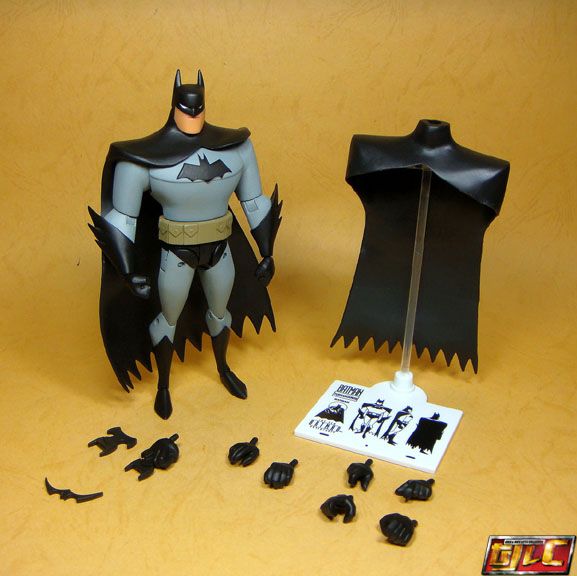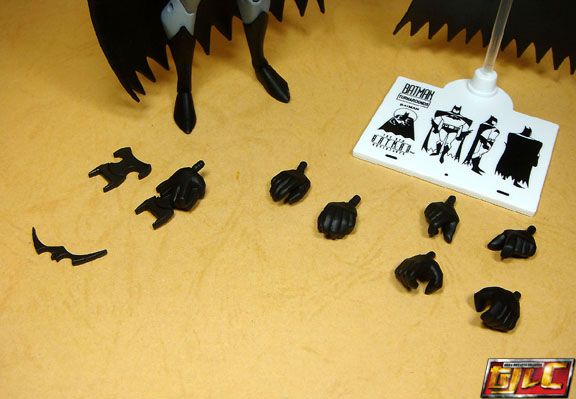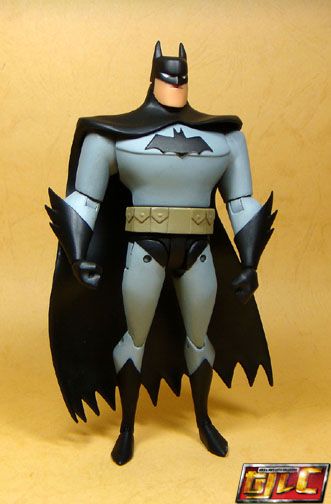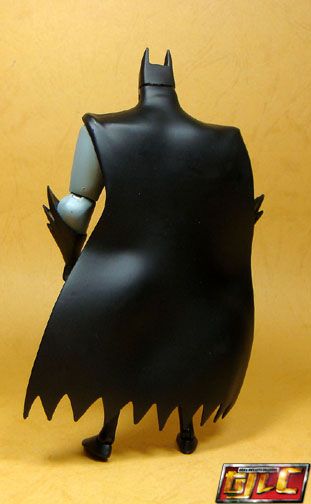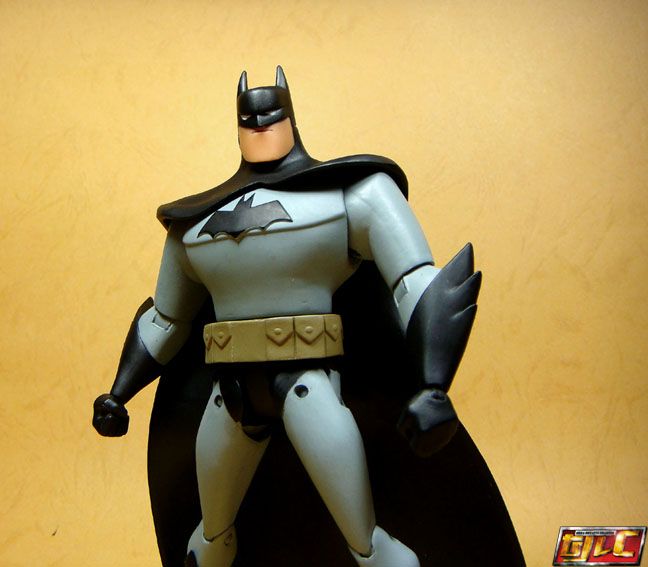 Batarang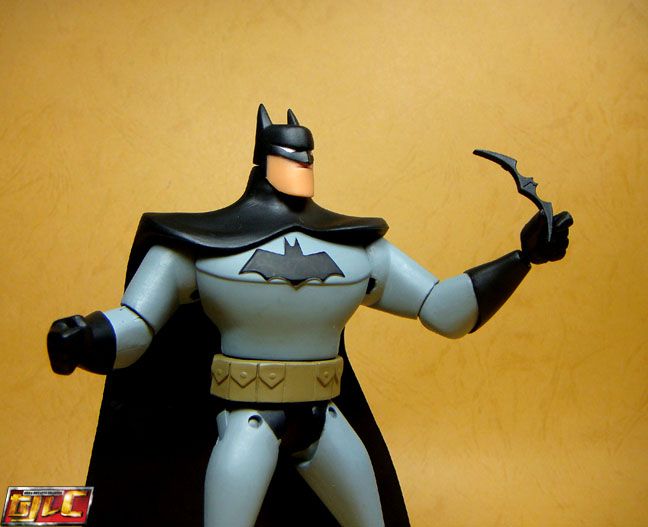 Grapnel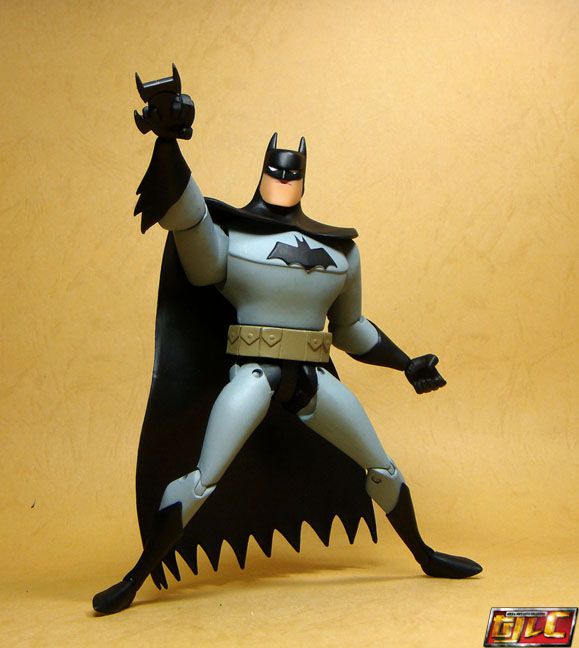 Optional "non-action pose" cape.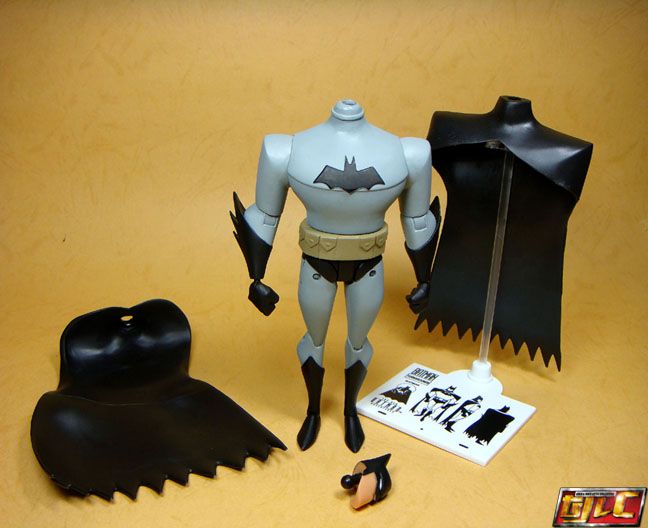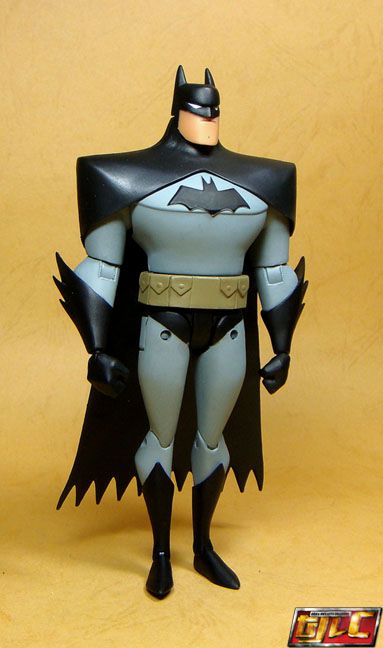 Display base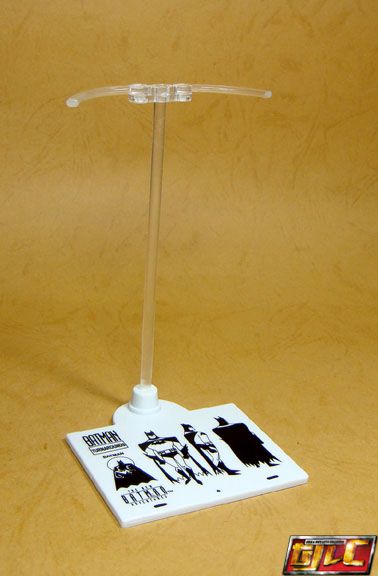 Take note of this notch before plugging in the stand.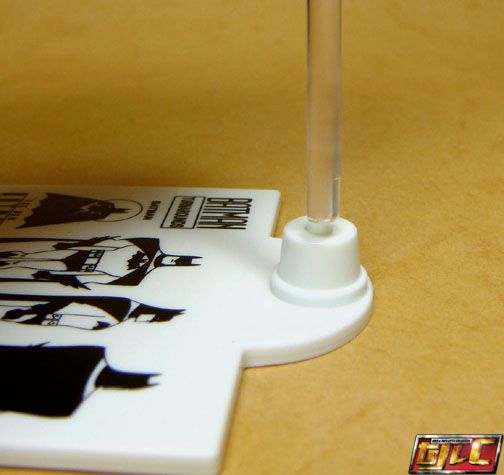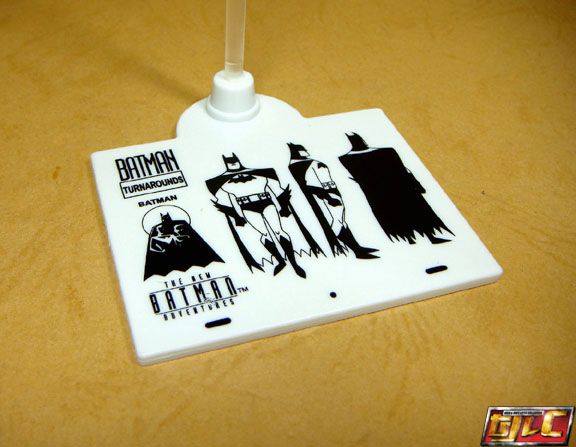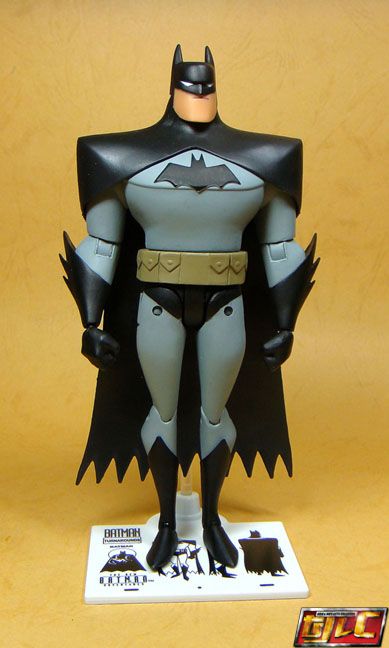 As much as I love this figure, there are MANY reports of joints breaking right out of the package, I was fortunate not to encounter this problem but one still has to be careful handling these figures.
I think the almost "deal breaker" for me was the awkward pins in the thighs for the joints. I'm surprised DC Collectibles went this way instead of hiding the joint.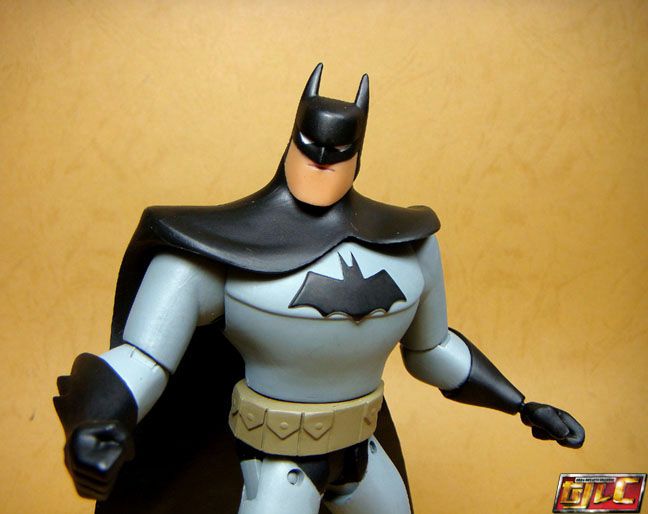 The full wave 1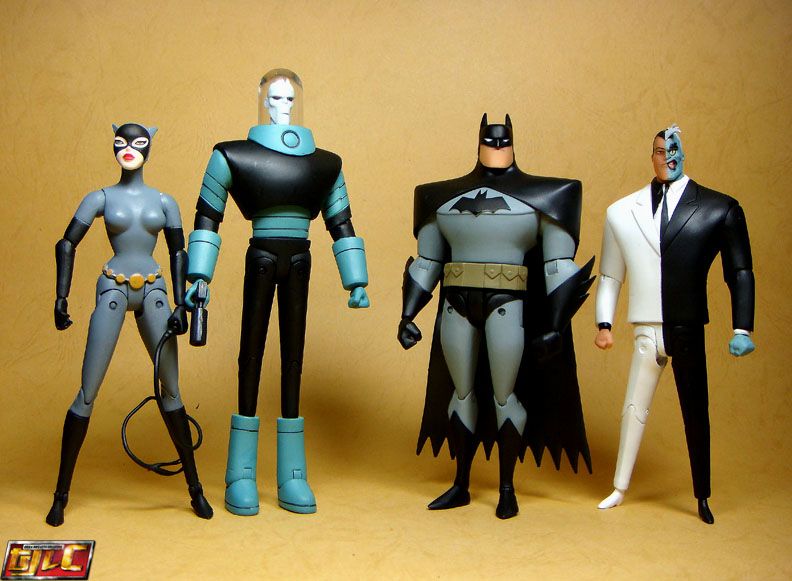 Gold