DC Collectibles Superman the Animated Series Superman and Lois Lane
Superman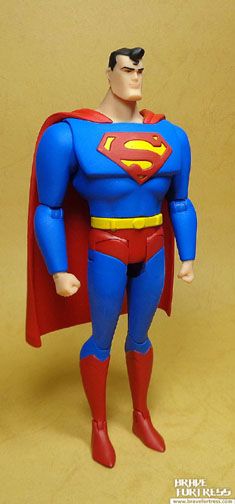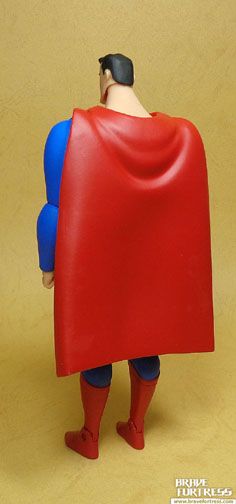 I'm really glad they got the look just right for the Man of Steel. He looks like he walked right out of the screen. Great job with the sculpting here!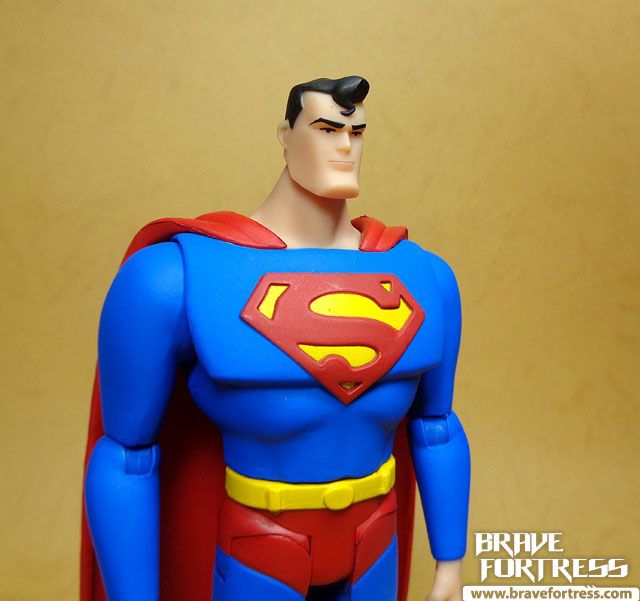 Unfortunately, my figure's left shoulder joint is stuck, it can't rotate, I'm deciding if I should heat the joint to expand it. Sigh.. DC Collectibles quality control just don't improve.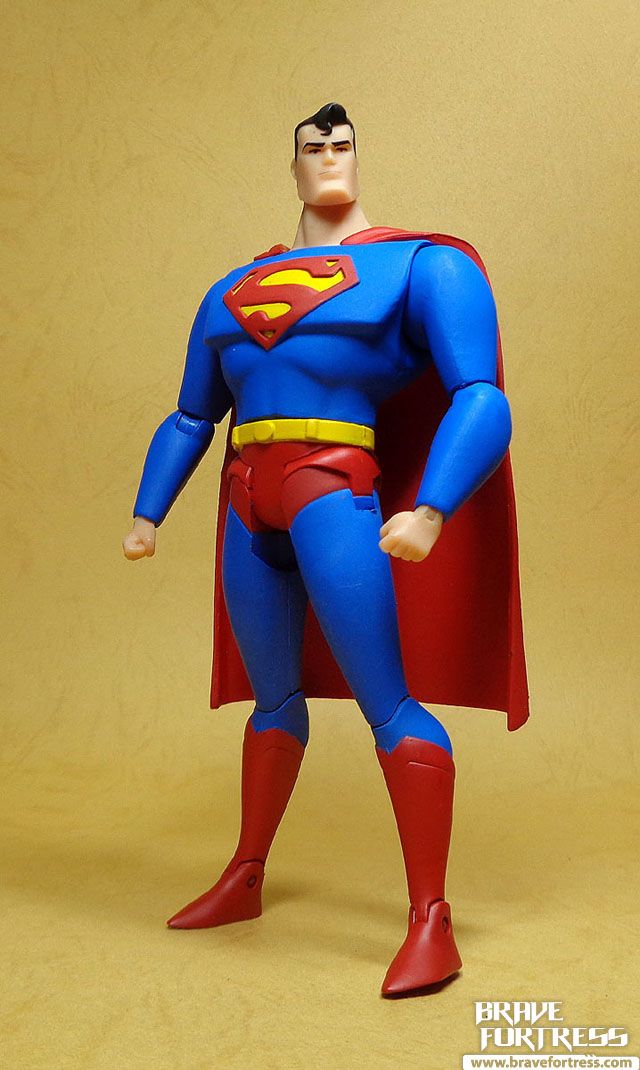 Lois Lane



I wish they included some sort of accessory for Lois, a sketch pad? A purse? Something. Also, the pegs for the wrist joints are REALLY thin!!!! I don't think I'll be attempting any parts swapping with her hands. I keep feeling like the pegs will break.

Man… my Lois figure has a paint bleed on her left eyelid. lol… it looks like she has a black eye. Terrible QC, DC Collectibles. Just terrible…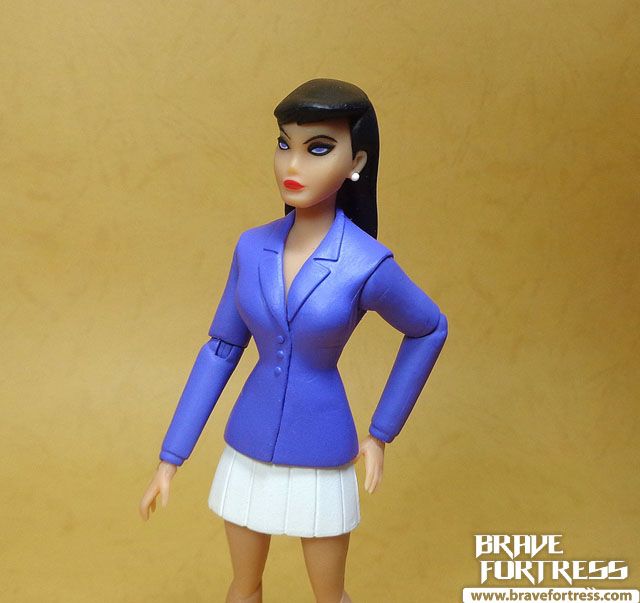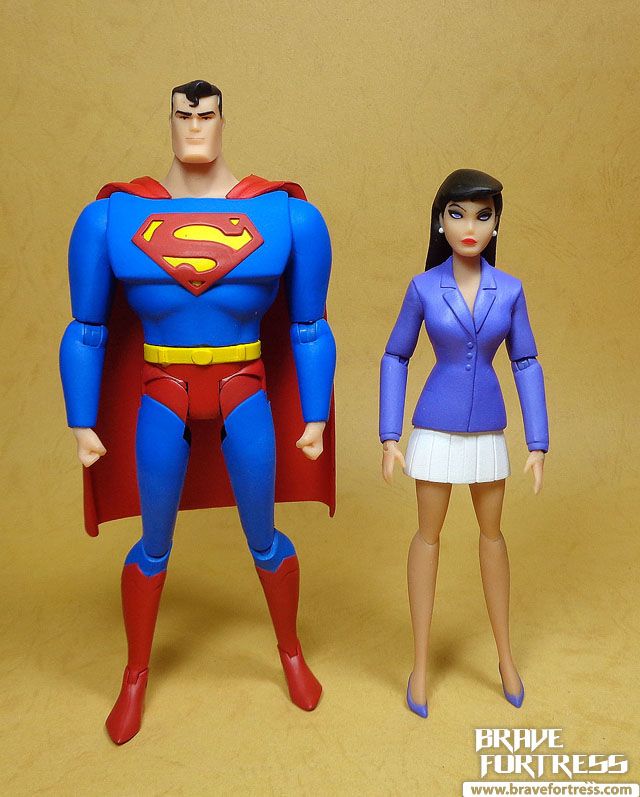 Can you read my mind?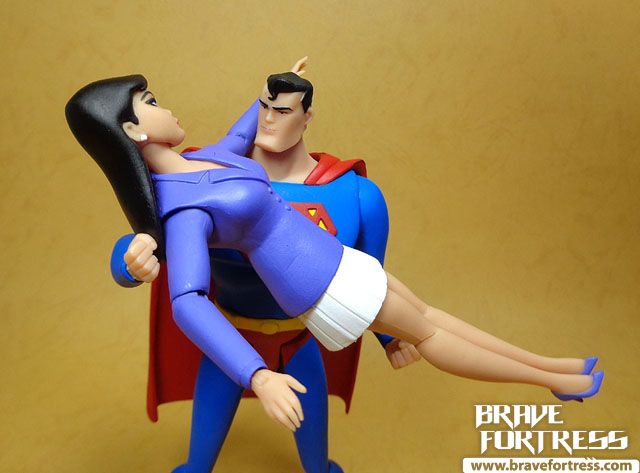 Display bases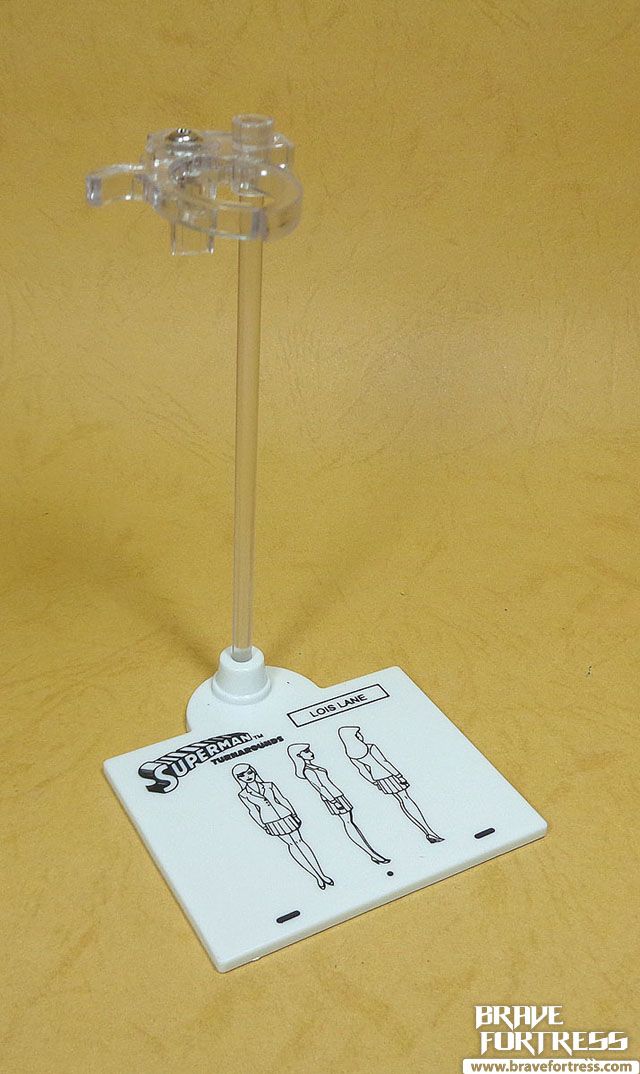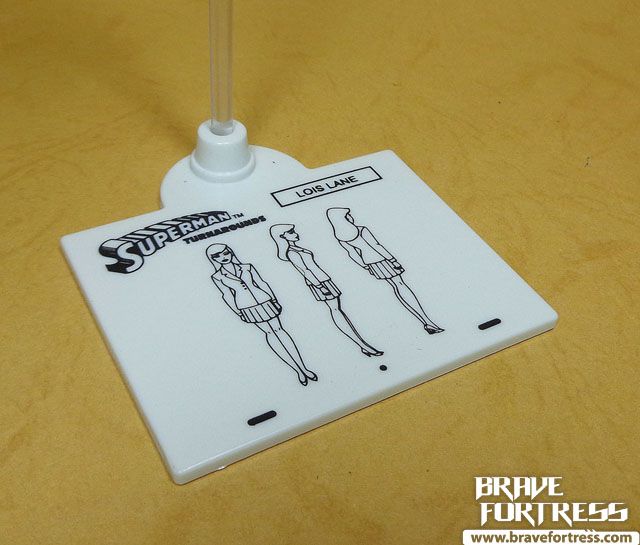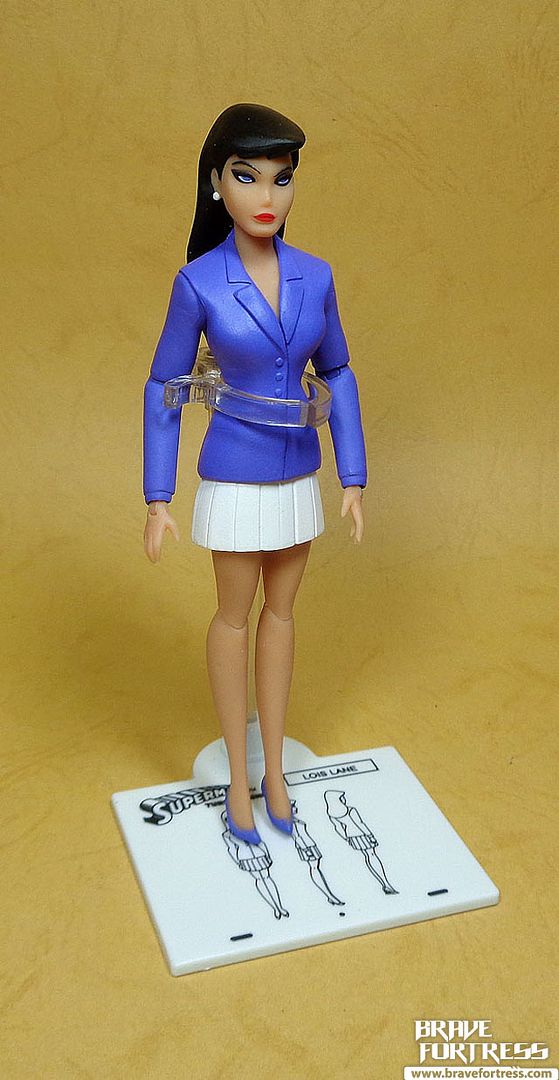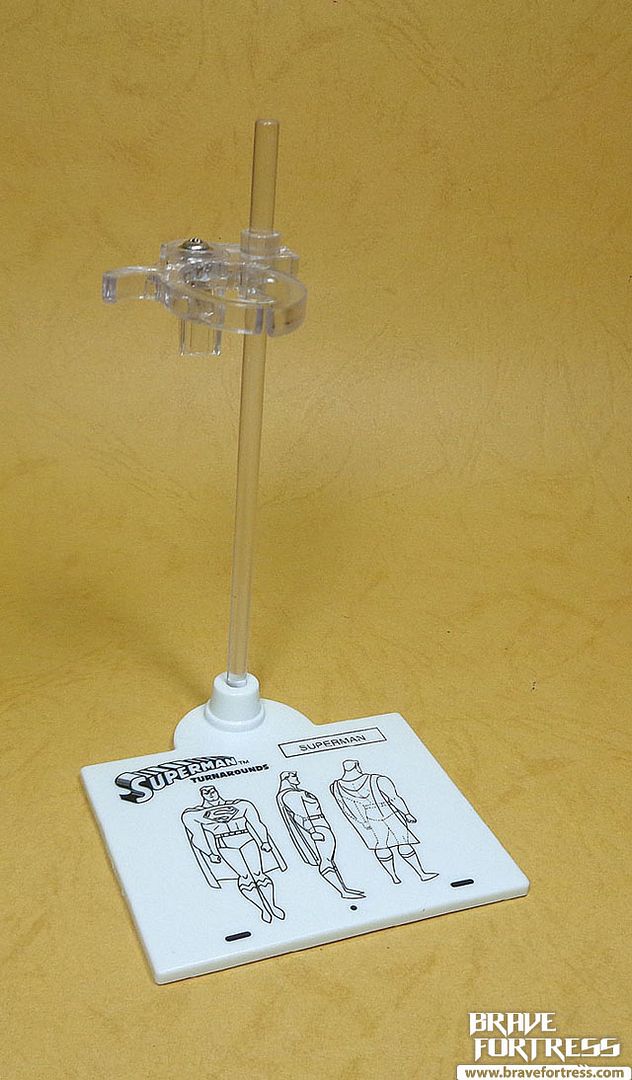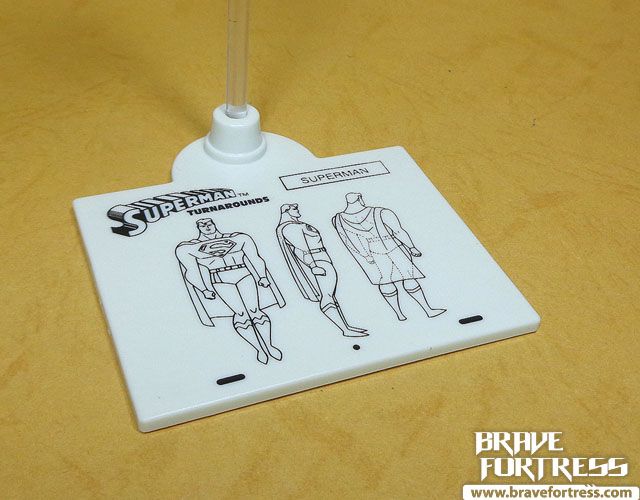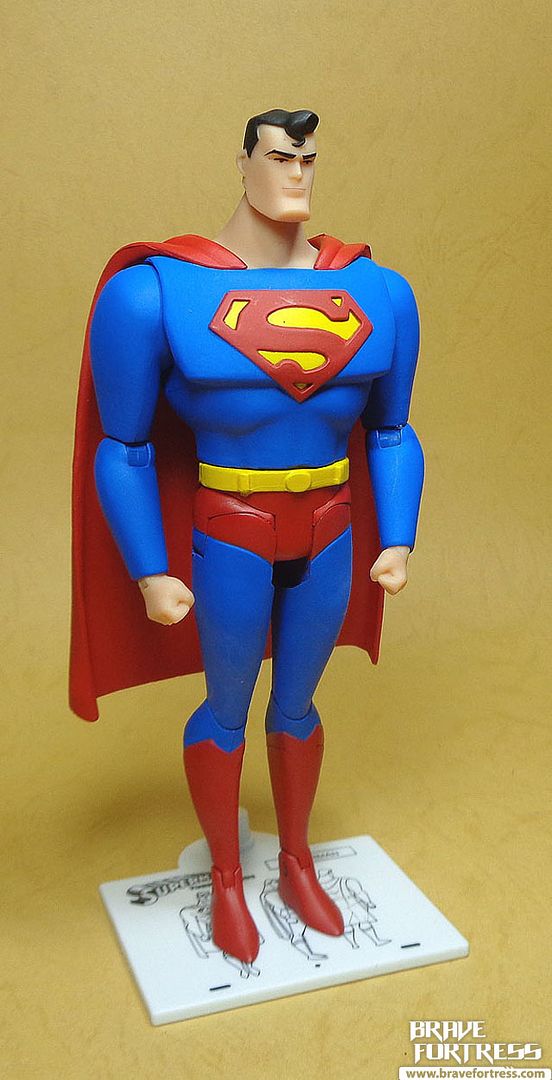 One good thing about the new spring-clamped display base is that it can hold Supes in a flying pose. Like so.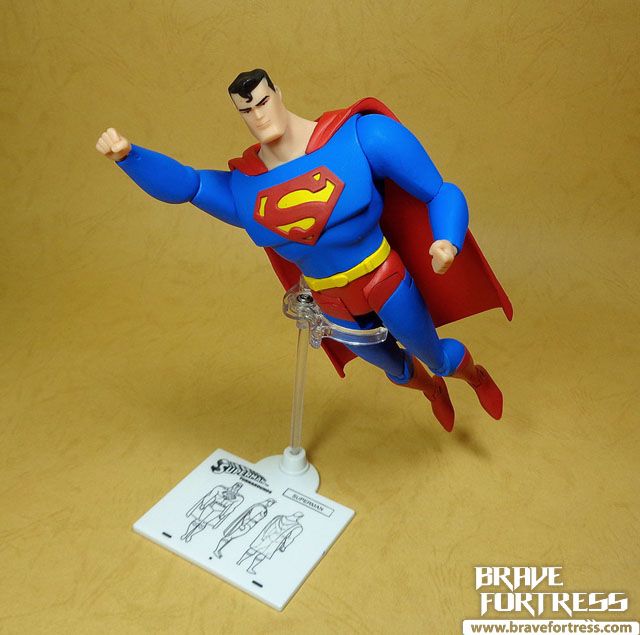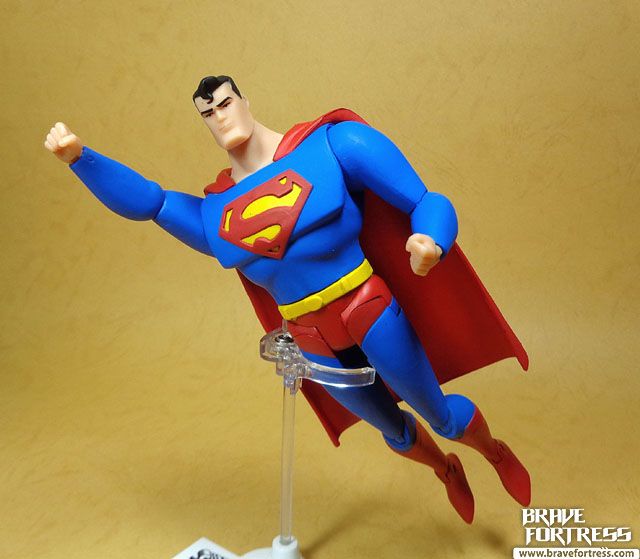 With the New Batman Adventures Dark Knight.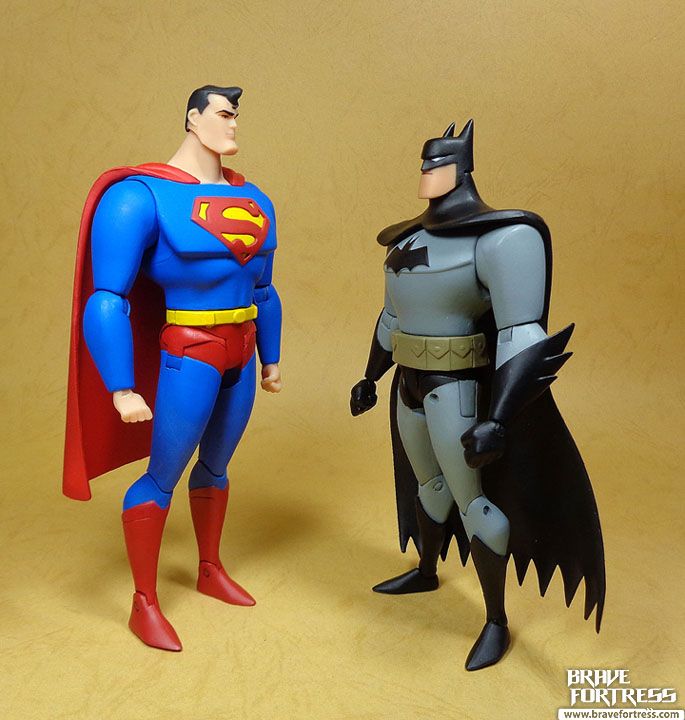 Whoa… someone's got to go back and redo this figure. Way out of scale.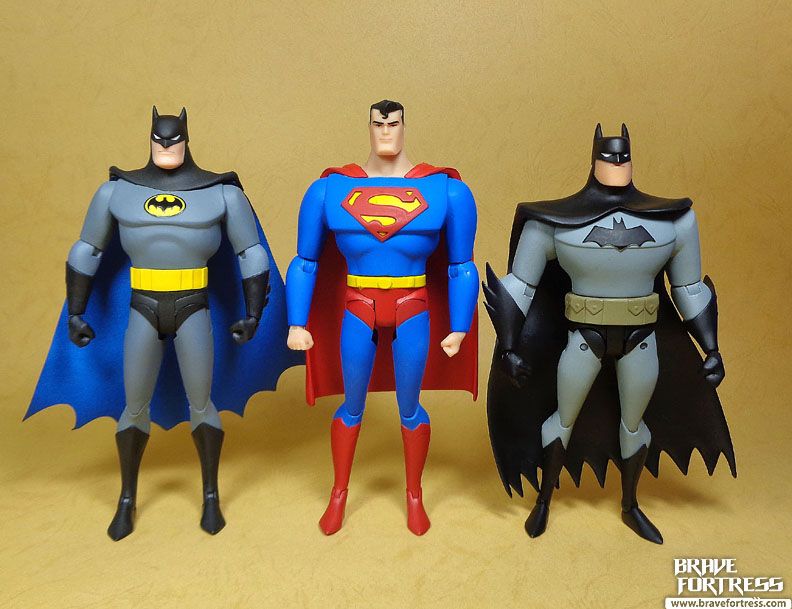 Heh, wonder what would've happened if Lois really did pick Bruce over Clark in the Animated universe?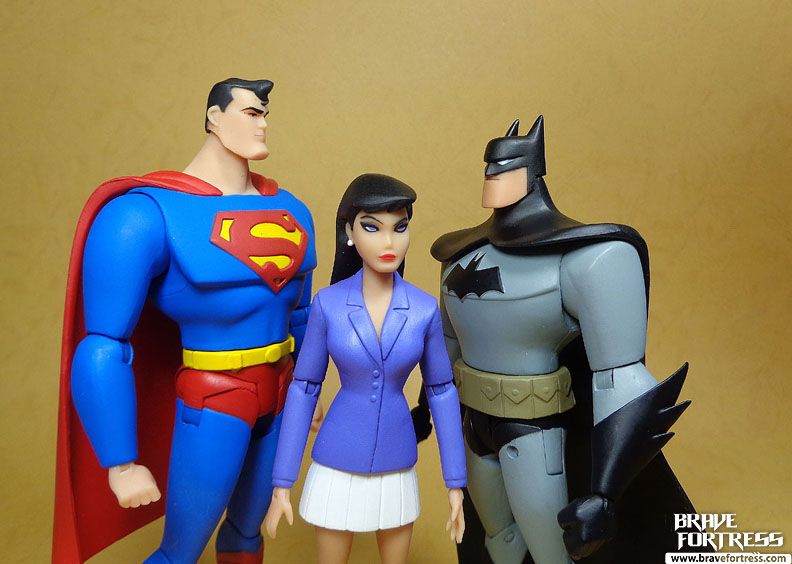 World's Finest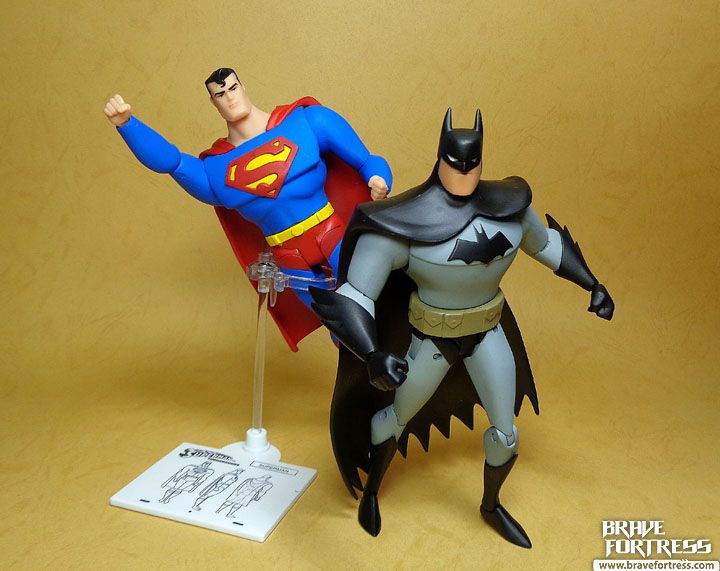 Gold