DC Universe Classics December 2014 figure – Robin (Damian Wayne)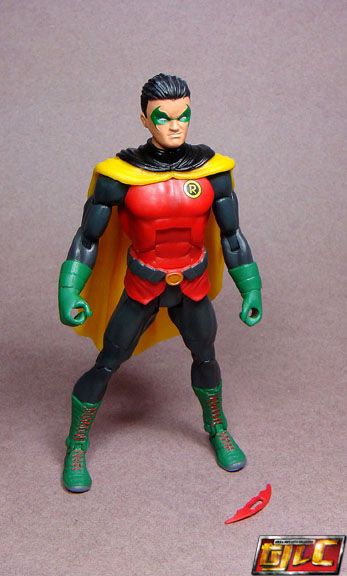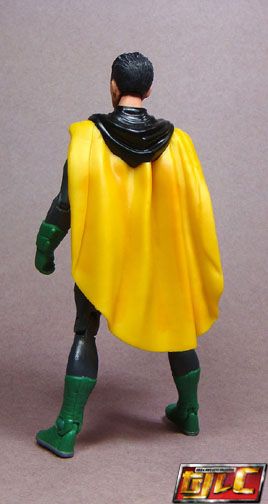 Well…. this is it. The final figure in the DCUC line from Mattycollector's website. I'm not too crazy about Damian Wayne (reminds me of Jason Todd as Robin back in the day, but.. worse). Mattel gave us some really good figures and characters with the DCUC toyline and it seems like such a shame to see it go.
Hmm.. this reminds me, I really have to do an updated group shot of the DCUC figs now, now that the line is finished and "complete". .
At first glance, I thought they were going to use the Young Justice 6″ Robin figure as the base for Damian, good thing they didn't that thing was a total mess.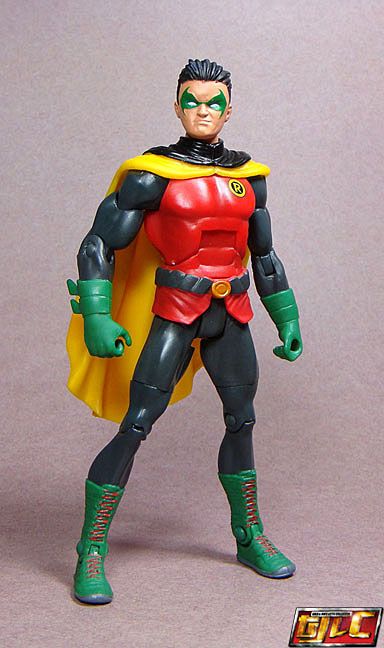 The headsculpt does remind me of a young Bruce Wayne though.

Damian comes with just a simple Batarang.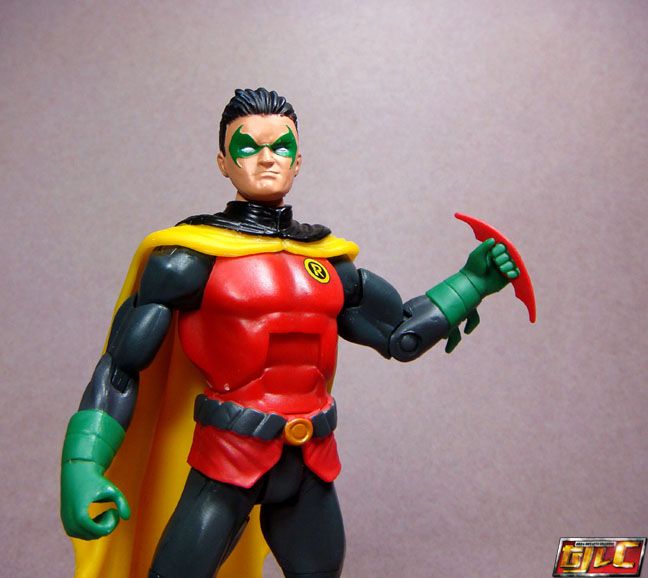 The Dynamic Duo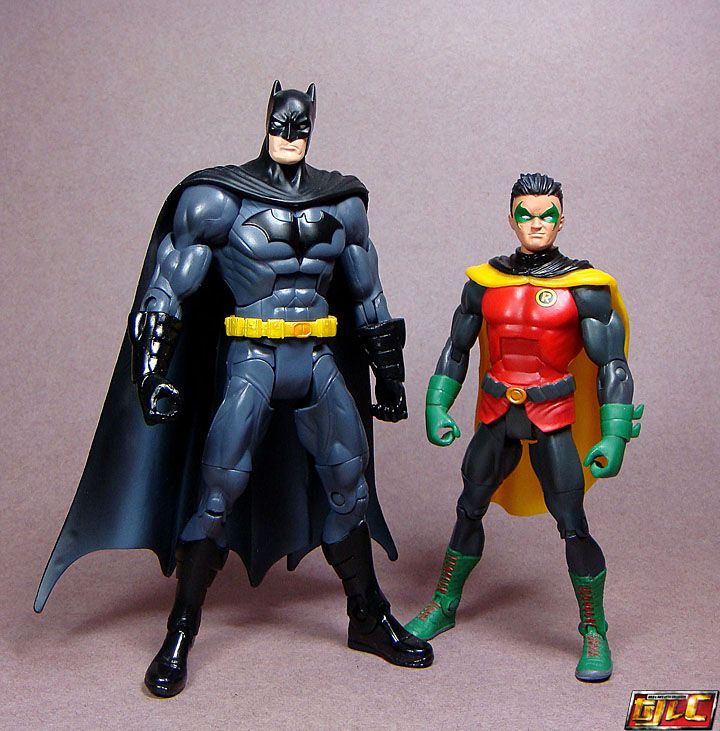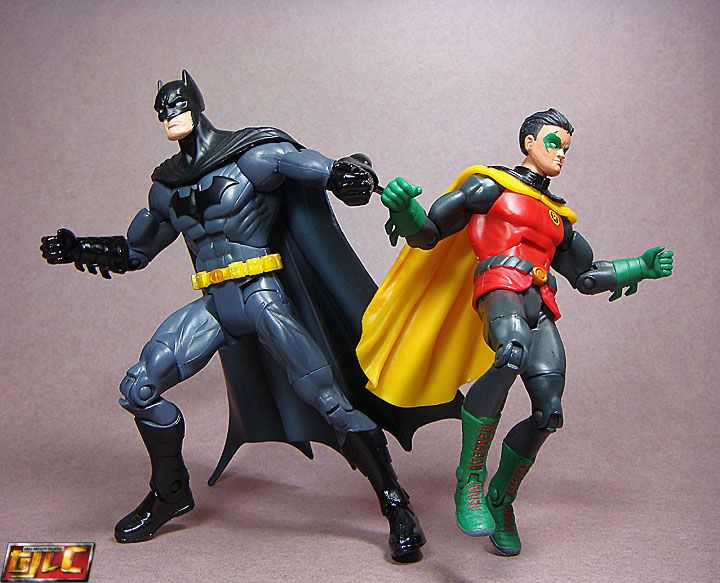 Gold