DC Universe Classics SDCC Plastic Man
Included in the box is the figure, instruction manual and a file.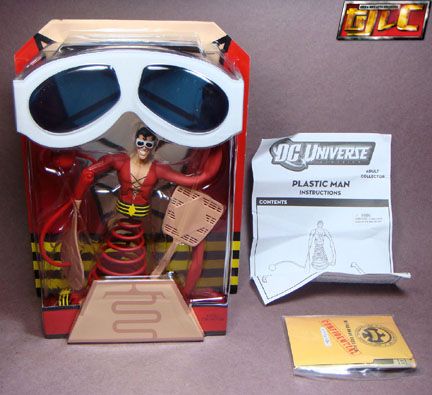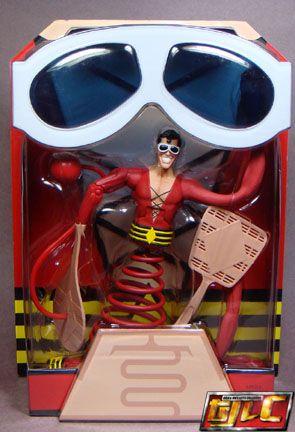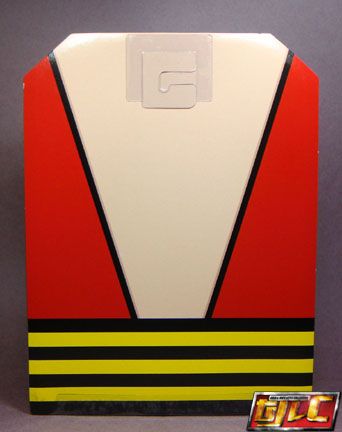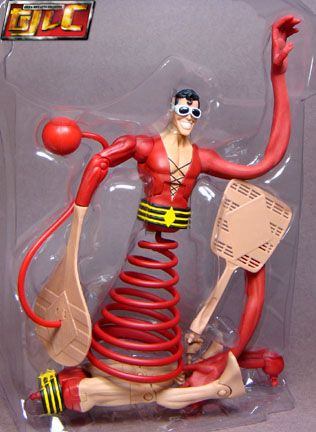 The goggles from the packaging can be worn by an adult. 🙂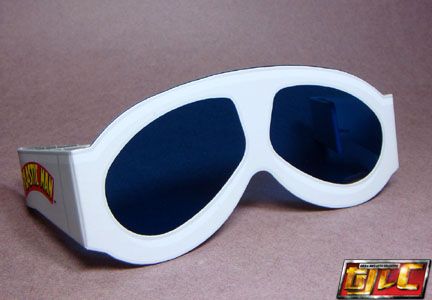 The file.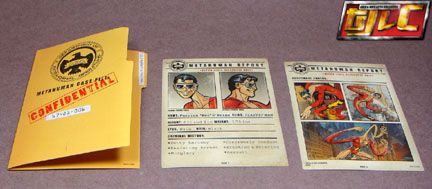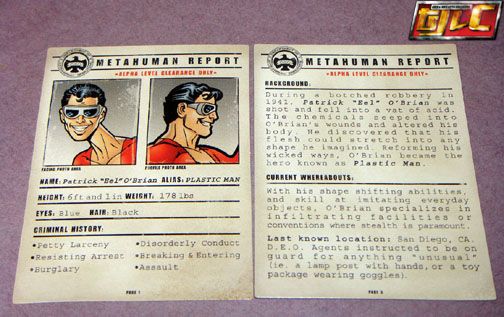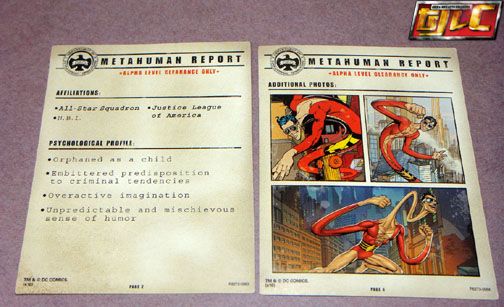 Plasticman's swappable parts.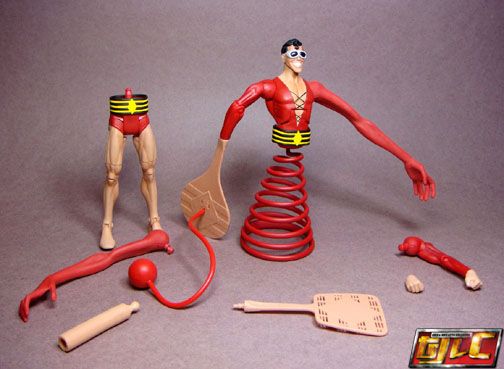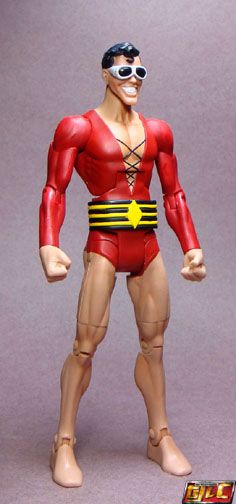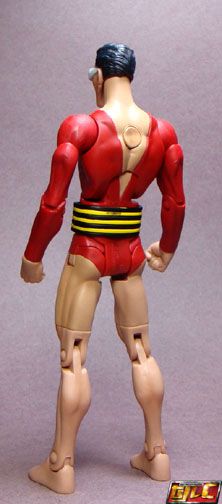 I love the headsculpt on Plas, that winning smile is awesome!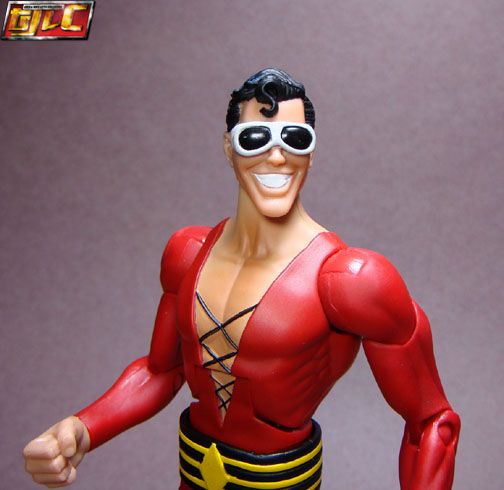 Rubber arms. Be careful though, they don't look that sturdy and they might droop if left hanging too long on display.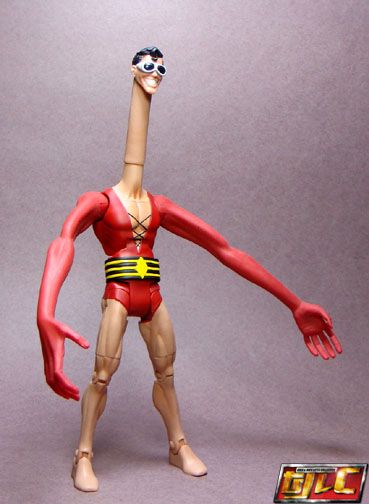 The arms can be swapped out using a release button on his back.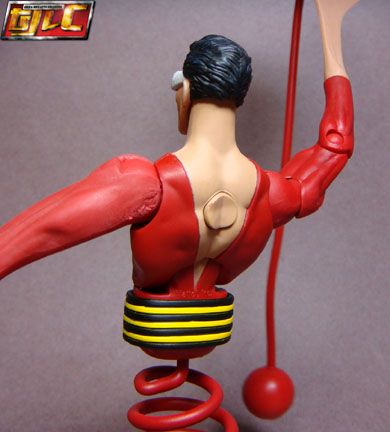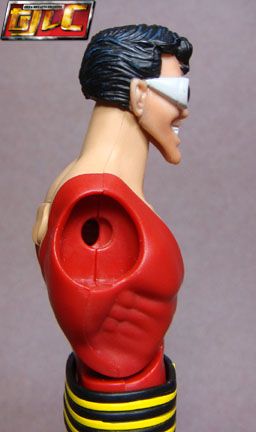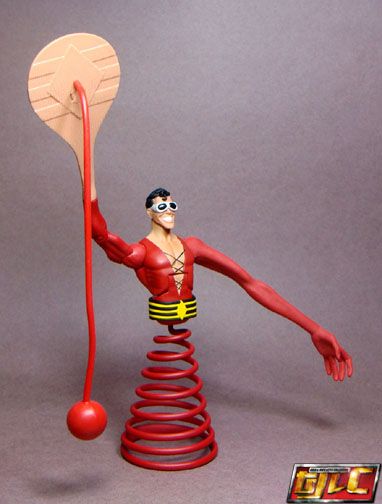 The legs are swapped by pulling the lower waist off.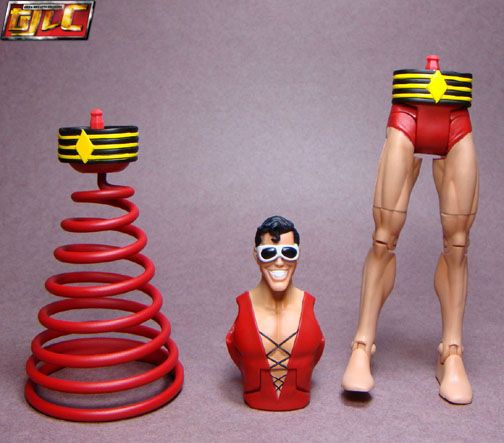 The figure is the same for both the SDCC and MattyCollector.com. The only difference is the added suitcase for the SDCC.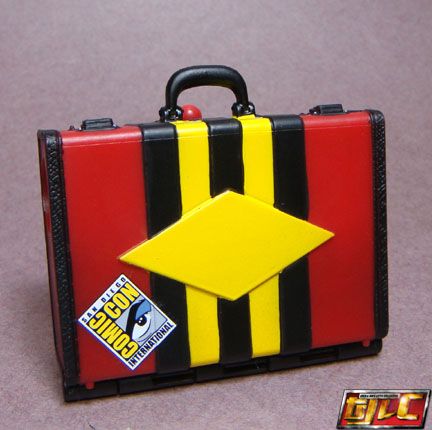 You can attach Plas' arms and head to the suitcase.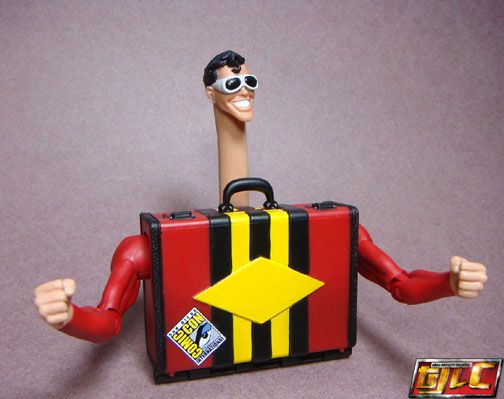 Inside the suitcase are 1×1 inch photo reproductions of famous DC comics covers.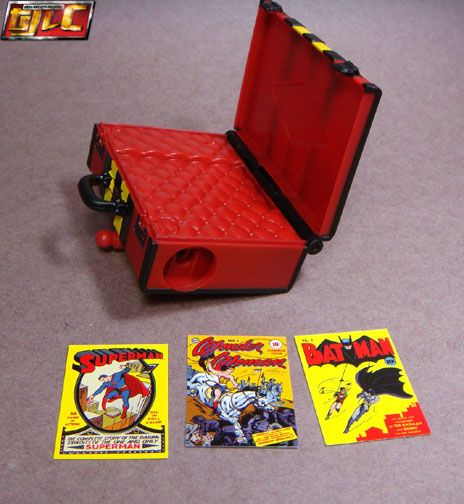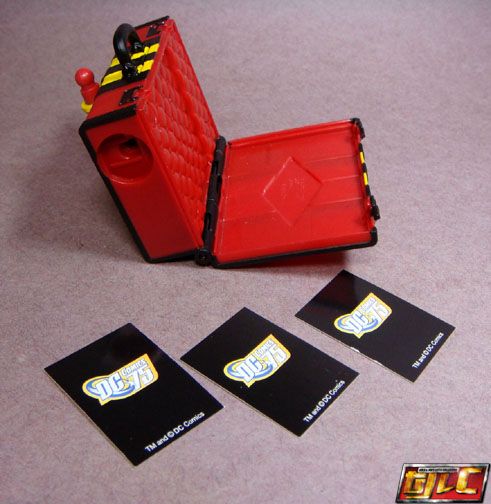 Gold