Diamond Select Toys – 1:15 Electronic Knight Rider K.I.T.T.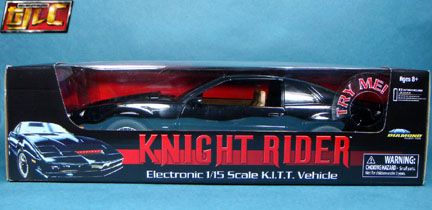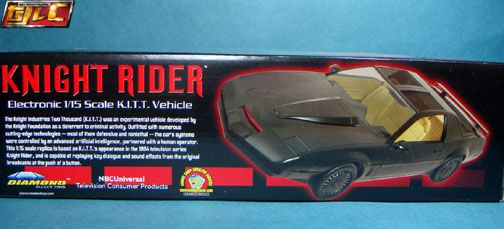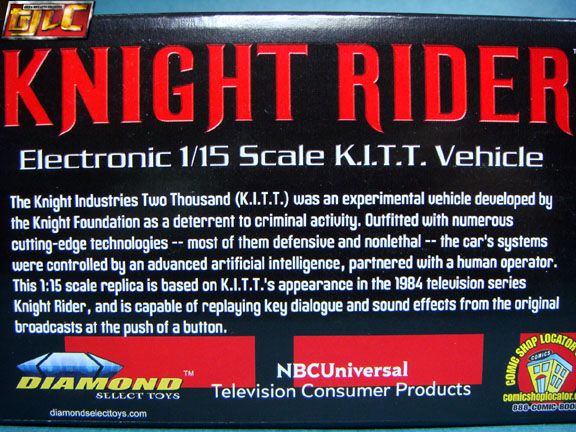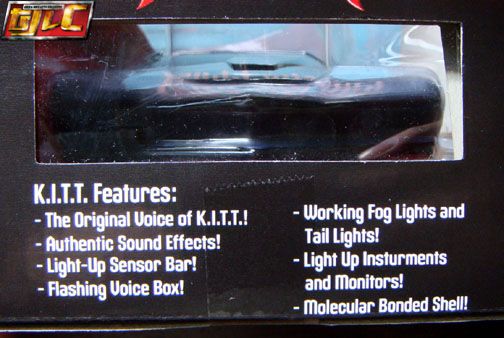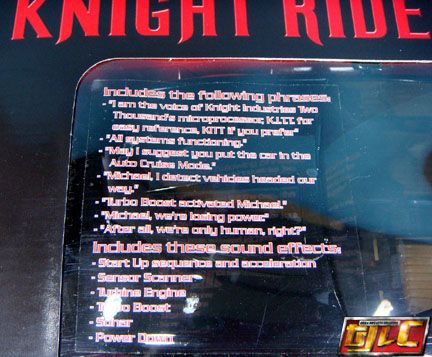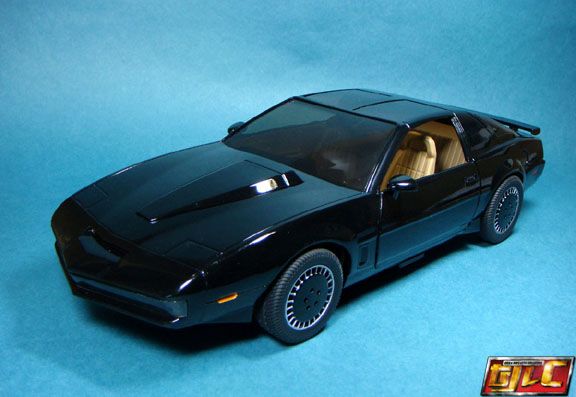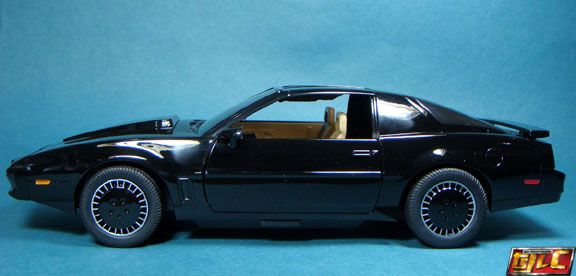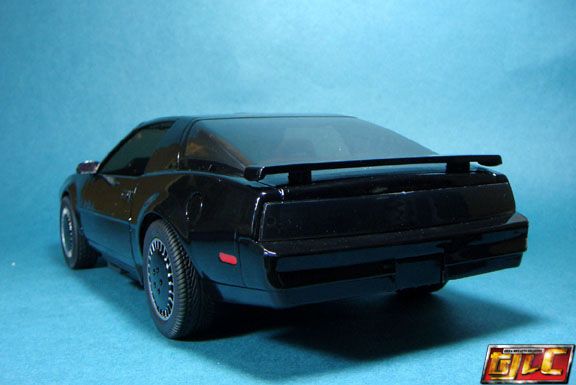 Well, here it is, one of the coolest vehicle from the 80's. The Knight Rider K.I.T.T. It's bigger than the standard 1:18 vehicle so most 3.75″ figures can easily fit inside.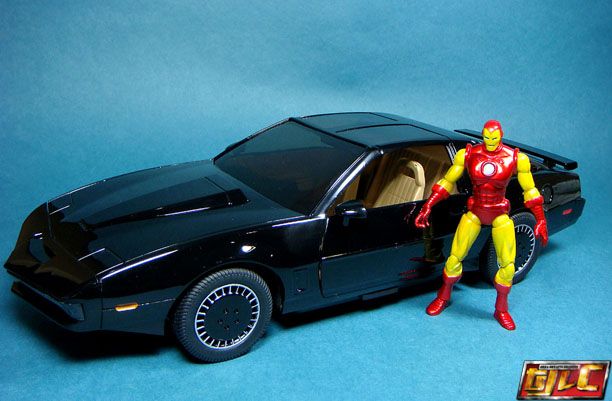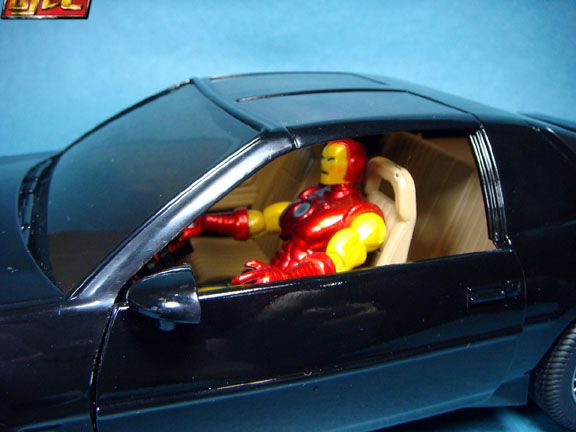 The electronics are great! I love the speaking lines of K.I.T.T. from the tv series. The only downside is that this toy has no diecast parts (as expected of a licensed electronic toy with a price tag of $50). I does not have the upgrade mode as well
Also included is a sticker sheet of license plates, 3 different plates are available.
"Super Pursuit" mode functions are not included with this one. The Super Pursuit mode was the one where K.I.T.T.'s spoilers would elevate and additional air brakes would pop out of the car for braking.
For a full list of K.I.T.T's abilities and weapons go here:
http://en.wikipedia.org/wiki/KITT
…… wow.. makes you wonder what the heck he needed Michael for? lol..
I made a short clip of K.I.T.T.'s voice and electronics.
Please click for video playback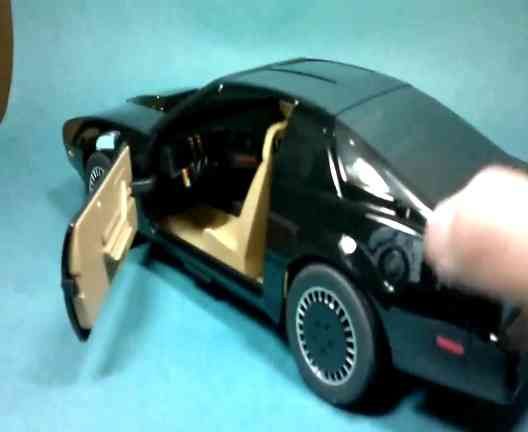 3AA batteries are required.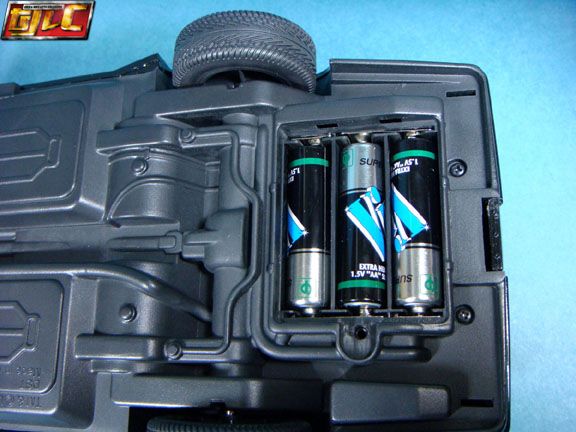 Play and demo version switch.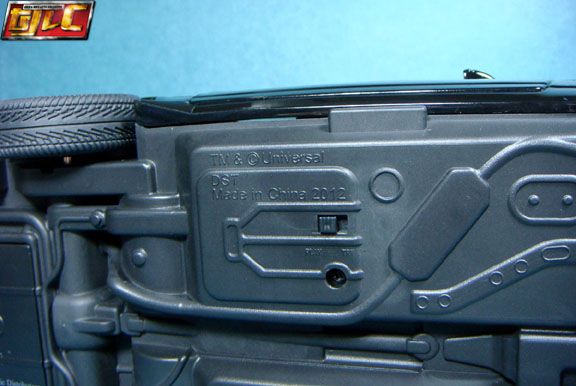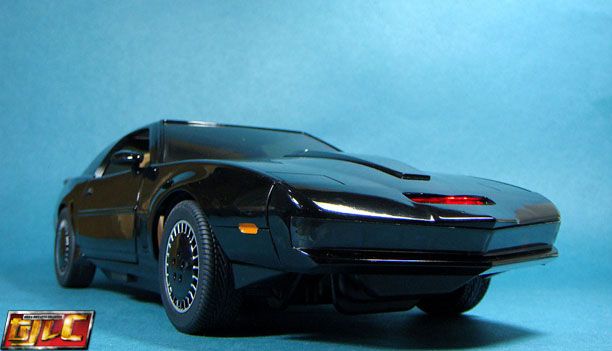 After buying this I heard about an Entertainment Earth Exclusive version coming in Feb 2013 that will have a 3.75″ Michael Knight figure included. The vehicle will be the same though… bummer..
Gold