Evolution Toys Dynamite Action Mazinger enemy Abdora U6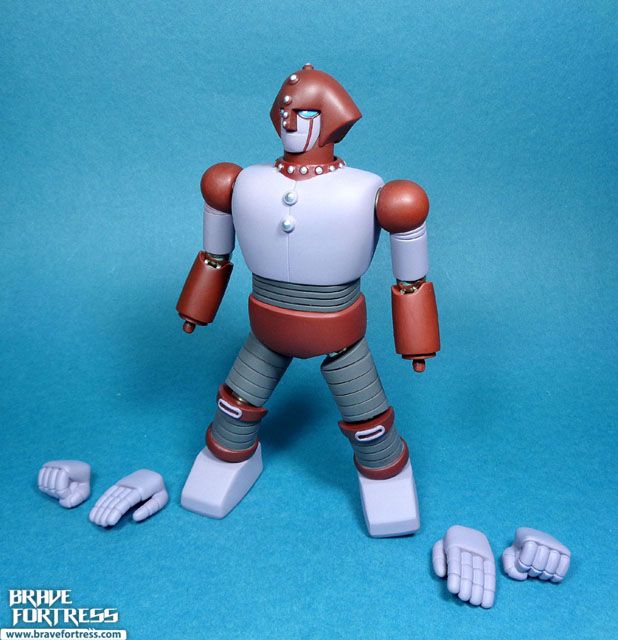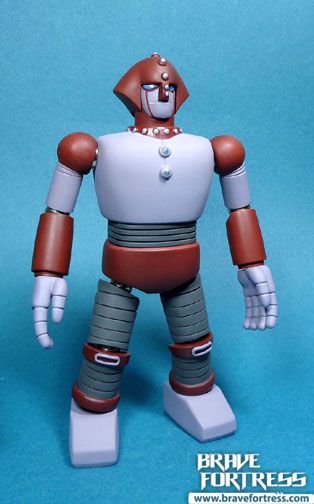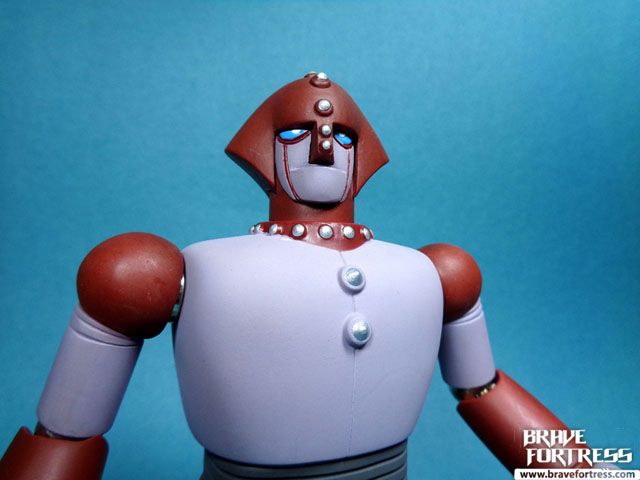 I remember this guy from the old Mazinger Z series, it involved pranking Boss into sending out false alarms. Abdora would reveal himself to Boss and then revert back to being a statue so poor Boss winds up crying wolf. The false Kikaiju sightings would then confuse Mazinger Z until the good guys finally uncovered the truth.
Abdora's main attacks mostly involved him compressing himself like a spring and "pouncing" on Mazinger. He also has retractable spikes on his forehead.
The mid-torso joint isn't done with magnets I think.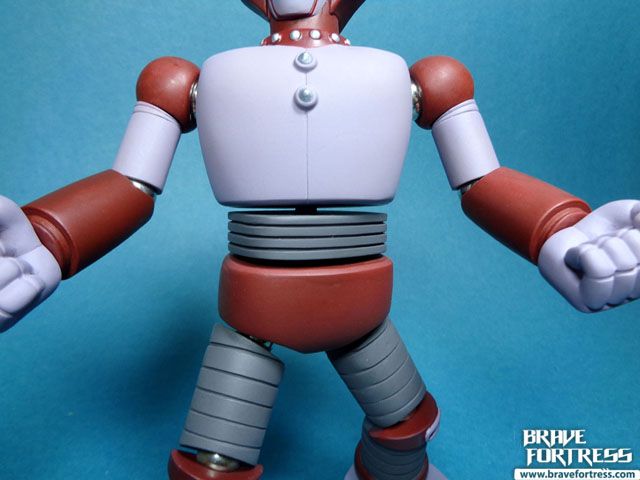 Abdora U6 weighs 281 Grams.

The 3 bad guys so far.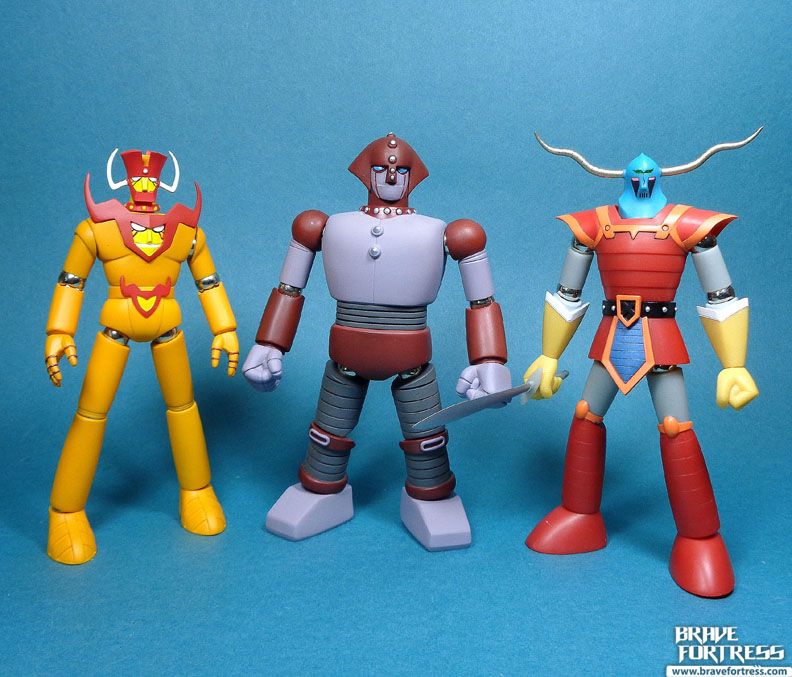 These are a bit pricey (around $160-180 each). They don't come with much accessories and are Anime Import Exclusives (supposedly the pre-painted ones limited to 300 pieces each?) I'm not entirely sure if these are PVC or resin but they are a bit on the heavy side.
The magnets are super strong so there's no issue with the figures toppling over or falling apart in your hands. But I'd still take actual action figure joints over magnets anyday.
Evolution recently revealed they're also releasing Glossam X2, Toros D7, Jenoba M9 later on. Also currently released is General Julicaesar from Great Mazinger. Considering the scope of how many Kikaiju appeared on Mazinger Z, this might get too cost-prohibitive if they start making them all. So it might be a good idea to just get the ones you're familiar with.
But you have to admit, they do look good next to the Soul of Chogokin villains. .
With Soul of Chogokin Doublas M2 and Garuda K7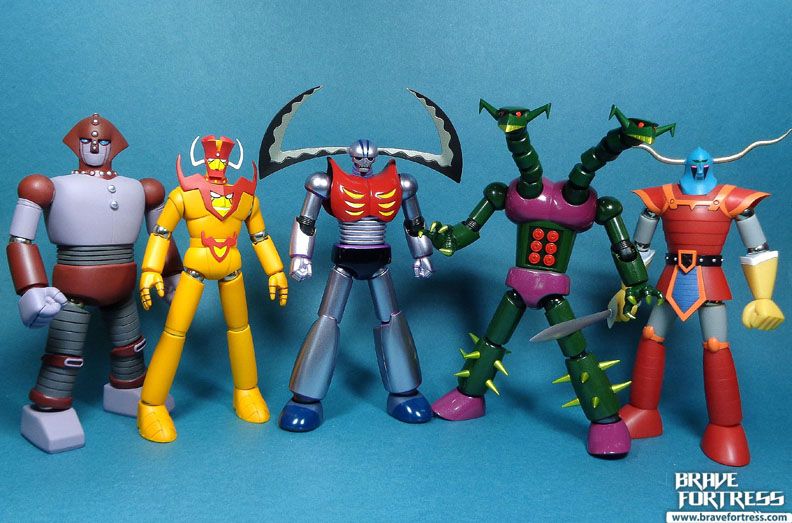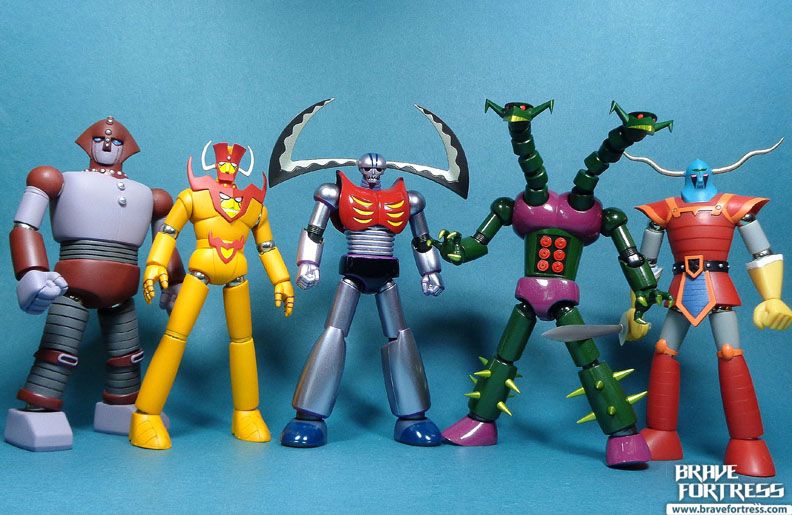 With the Gx-01R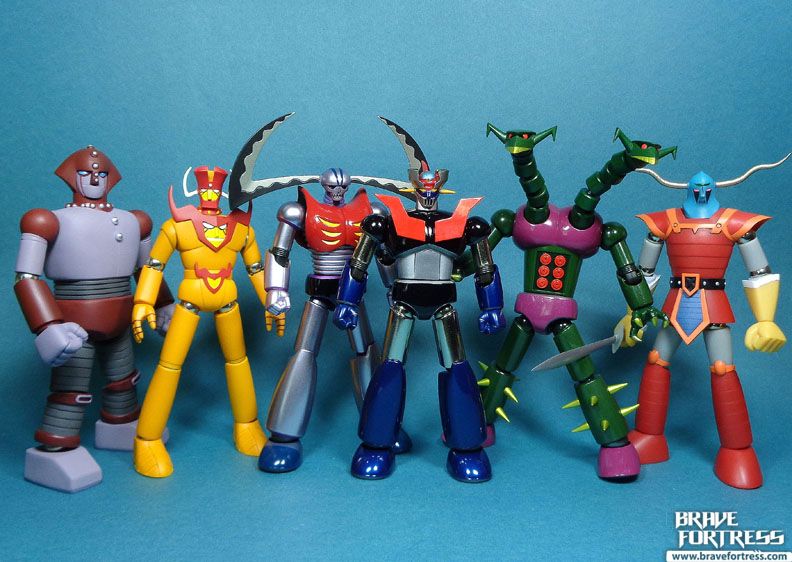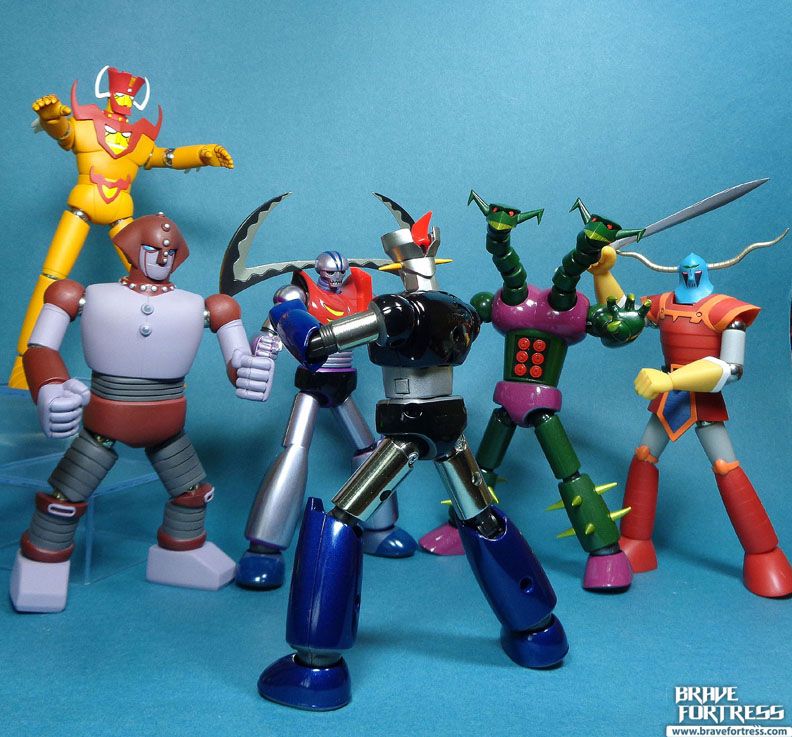 Gold