Fewture Artstorm ES Gokin ES-13 Great Mazinger
Brain Condor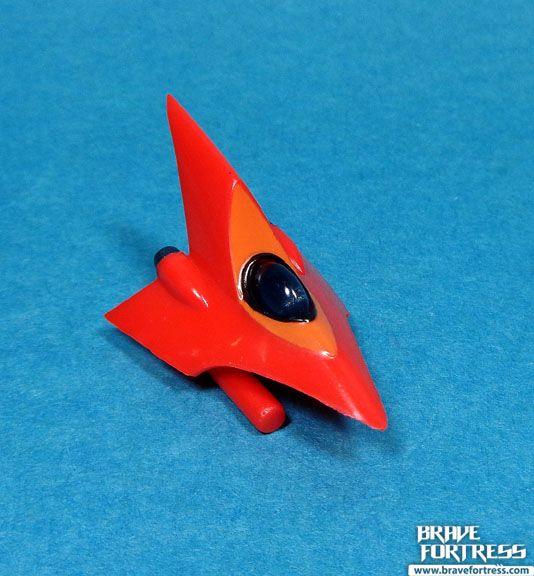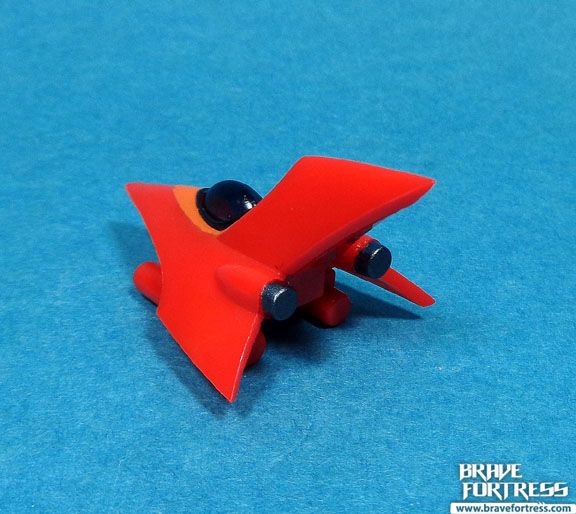 Mazin Go!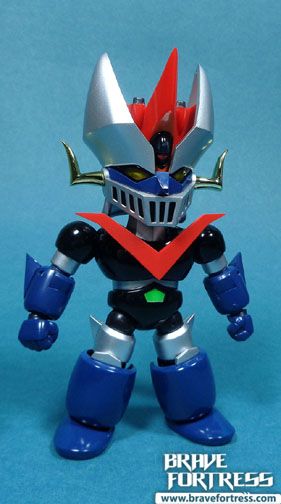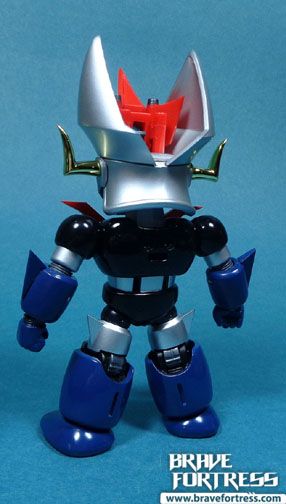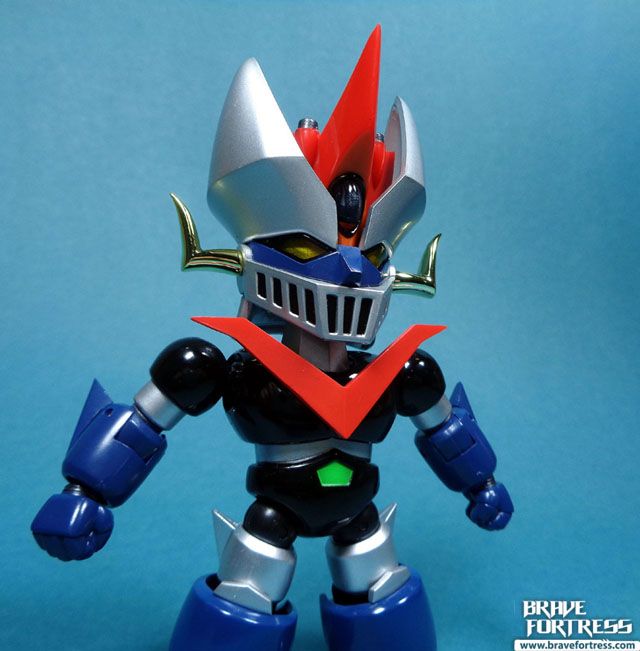 LED Light up eyes. Requires 2 LR44 batteries.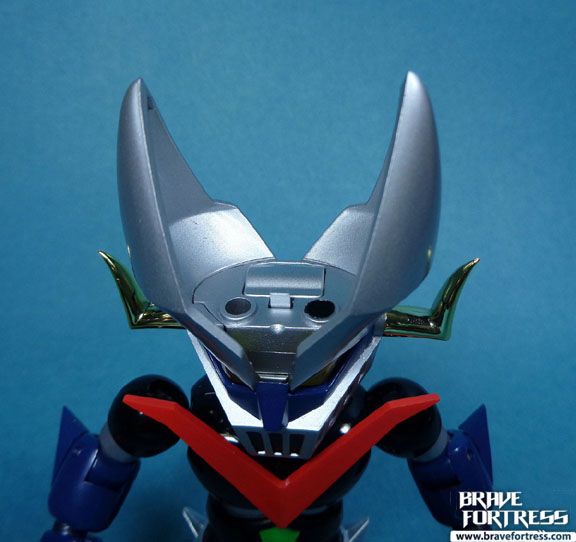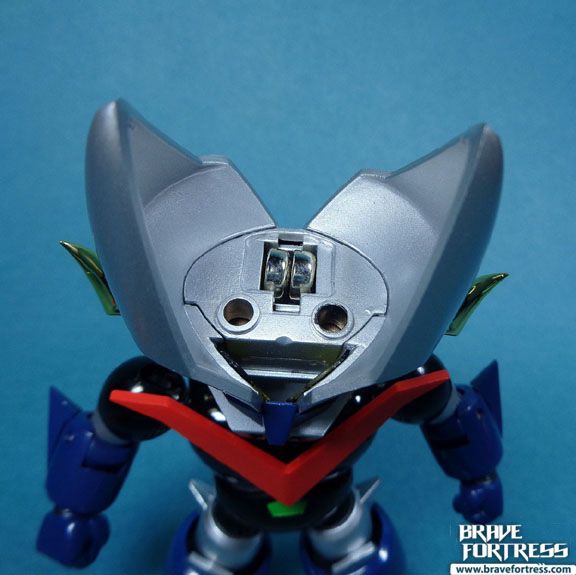 I find the LEDs a bit weak though, a smidge better than the ES Gokin Mazinger Z but still relatively hard to see under natural lighting (needs total darkness for better effect).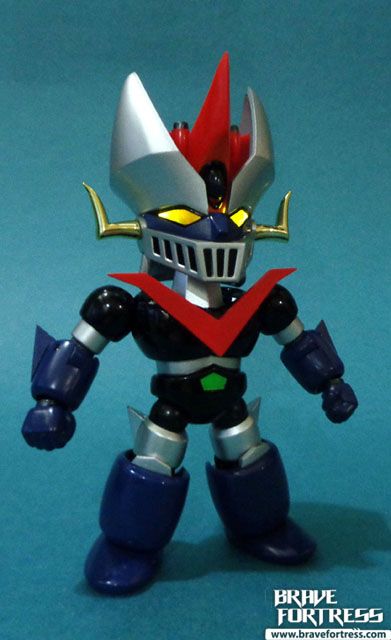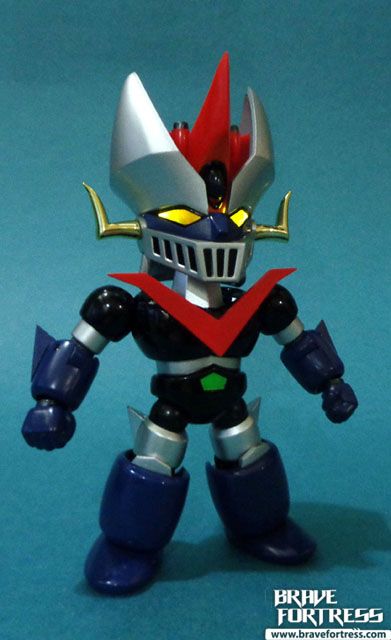 Scramble Dash!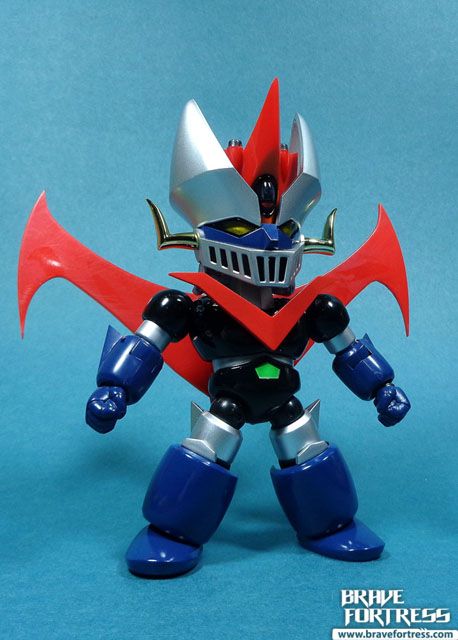 Remember to add these little fins on the back of his legs to make him look just like in the Anime.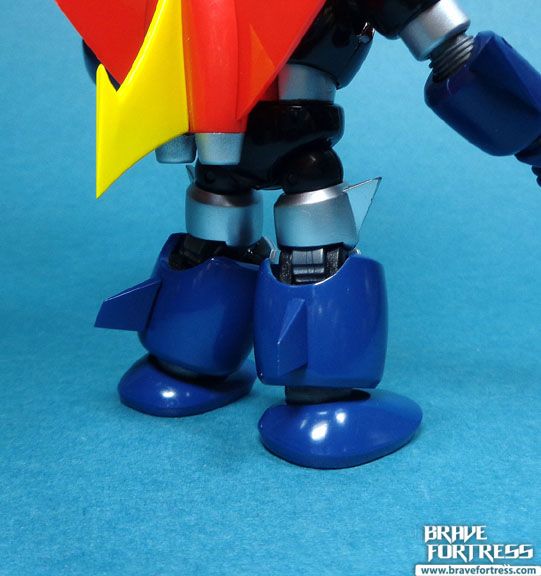 Drill Pressure Punch!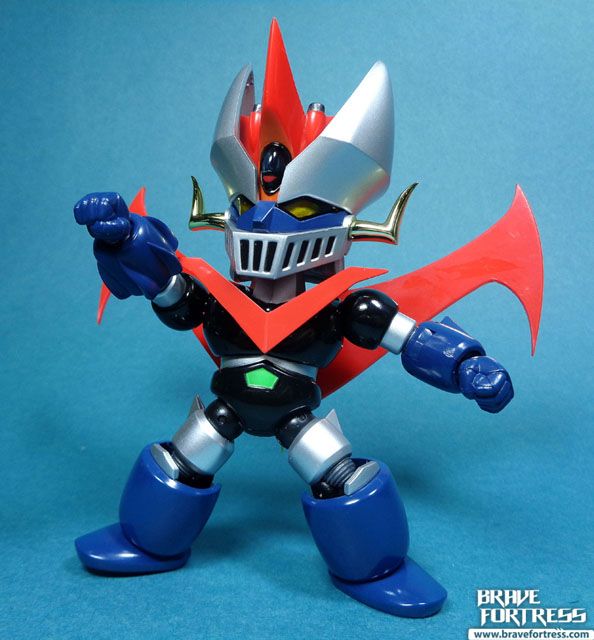 Knee Impulse Kick! (requires replacing knee plate with spiked knee plate)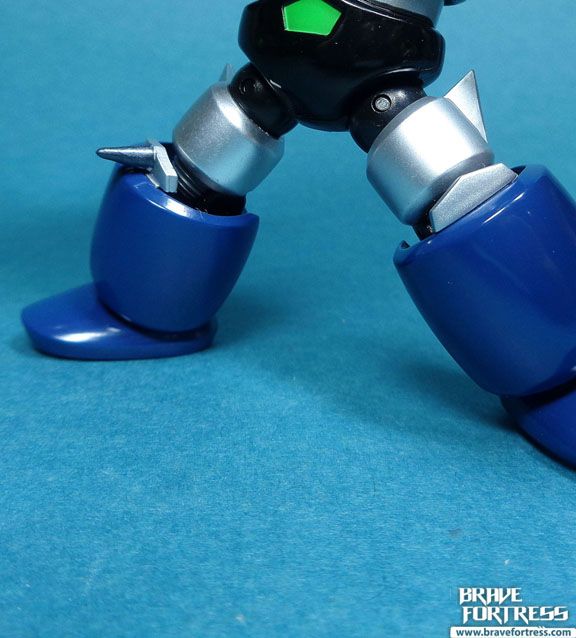 Backspin Kick!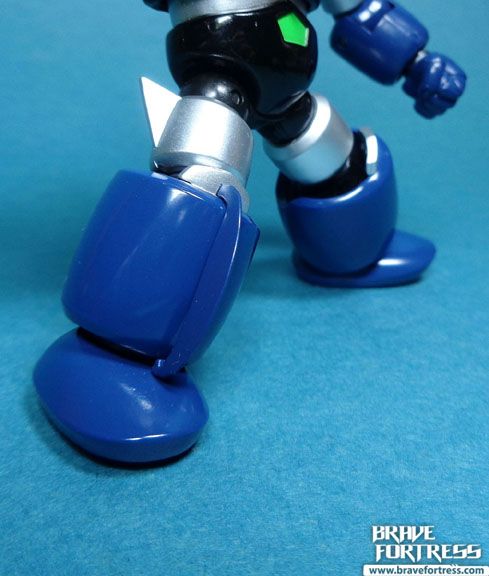 Mazinger Blade!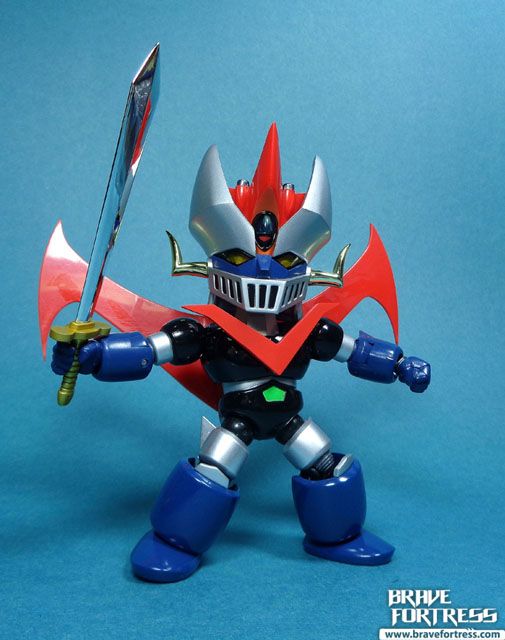 Great Boomerang!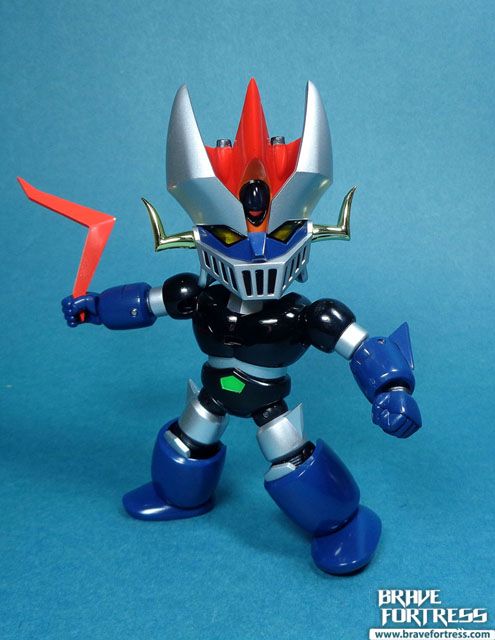 Thunder Break!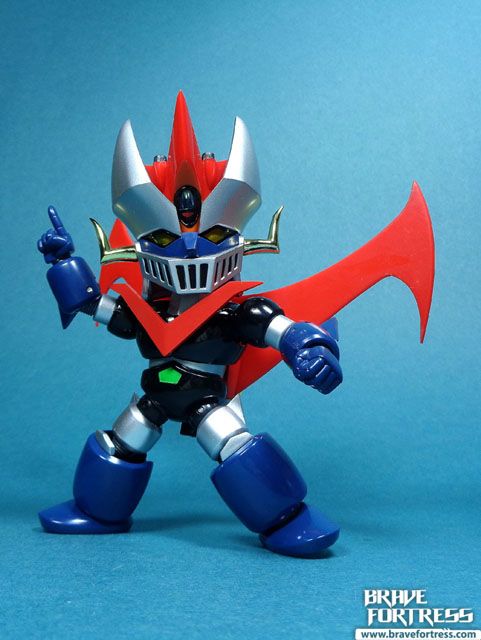 Breast Burn!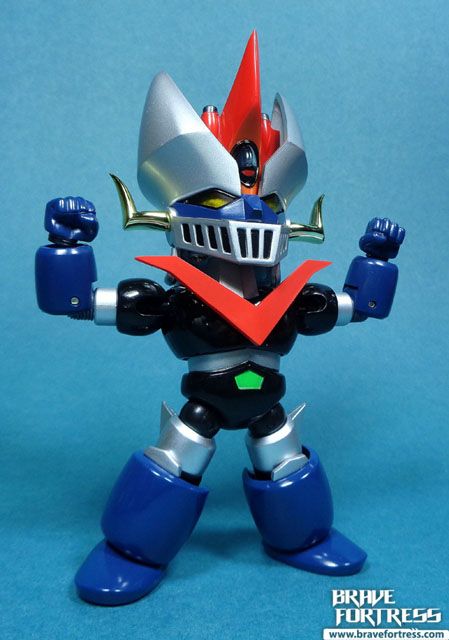 Great Booster!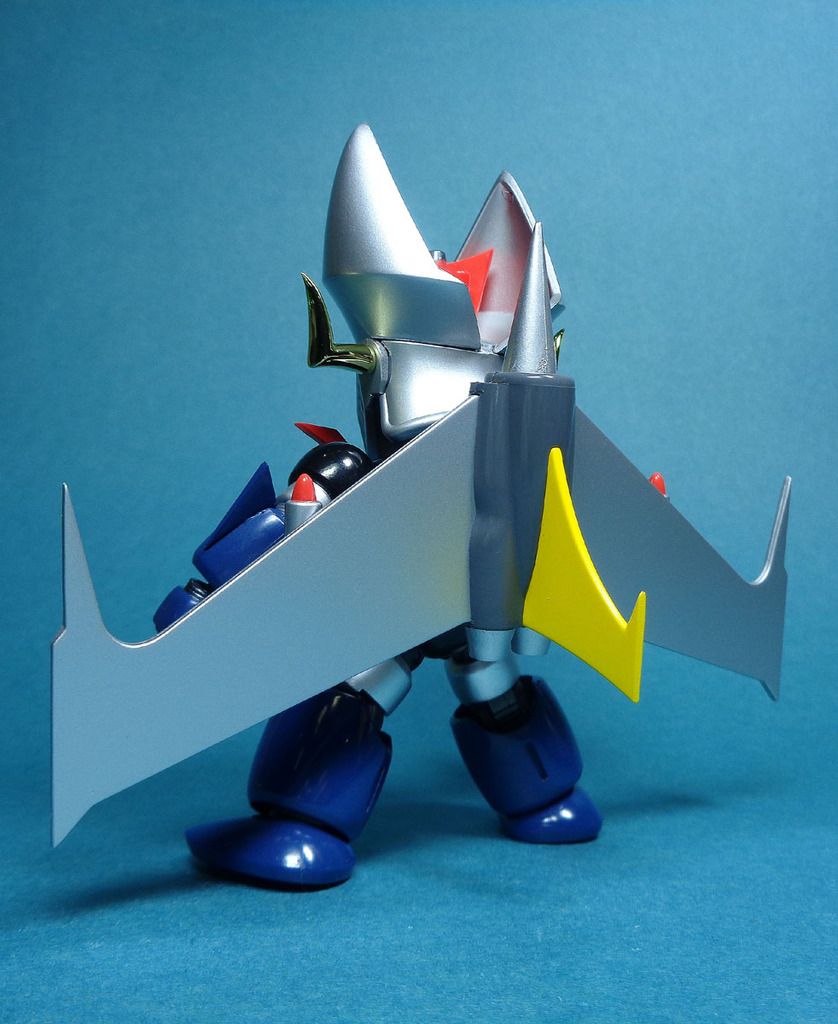 The spike on the Great Booster slides up and down (better than the fold in, fold out gimmick on the Soul of Chogokin Great Mazinger IMHO)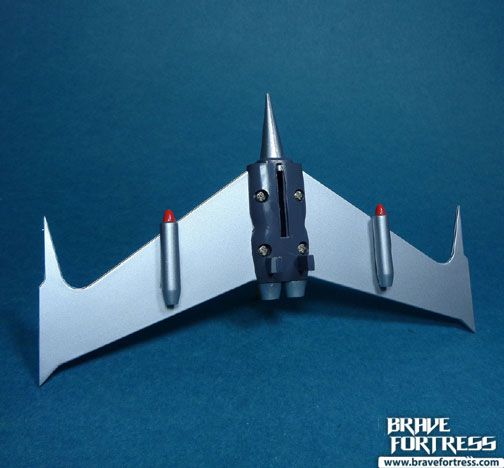 Flight stand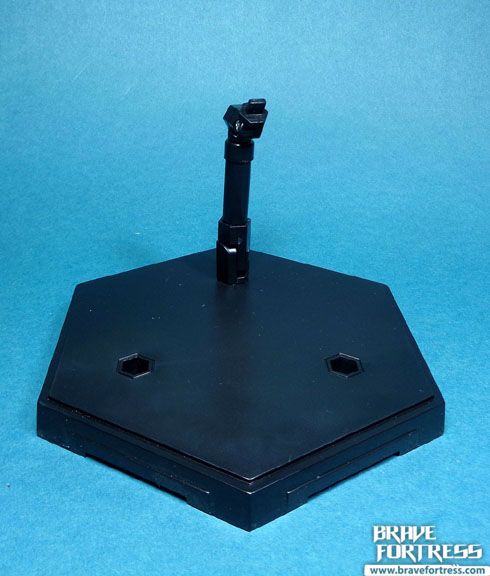 I don't really recommend using this though, the connection plug is a bit loose from the arm to the connector area. At least on mine anyway (your mileage may vary). Great Mazinger falls off easily with minimal effort.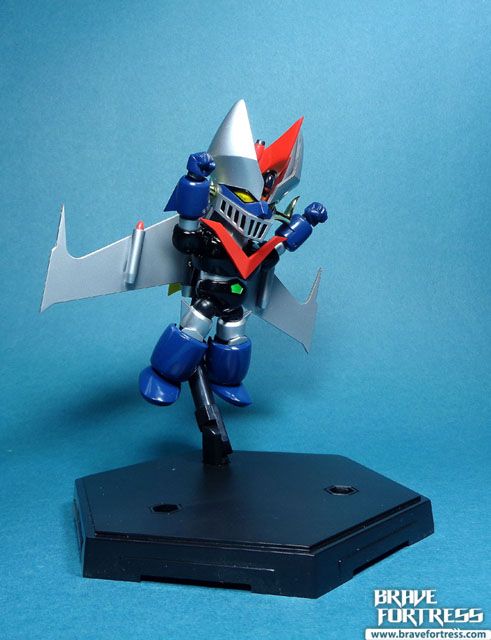 Double Mazinger!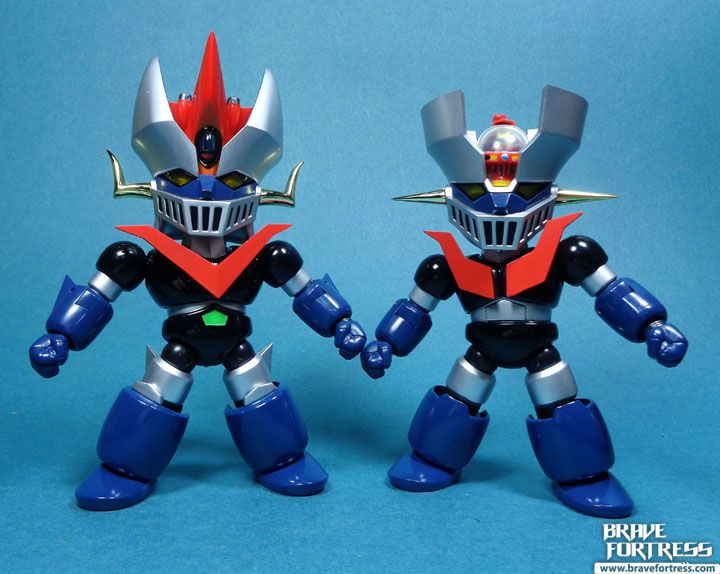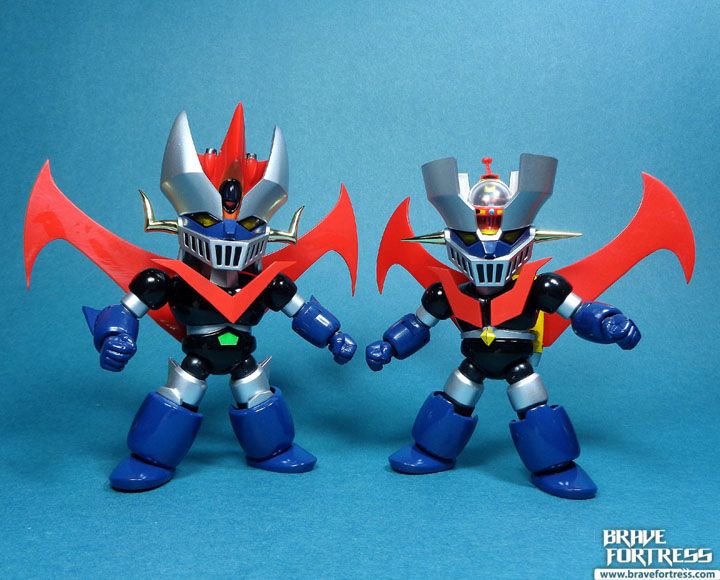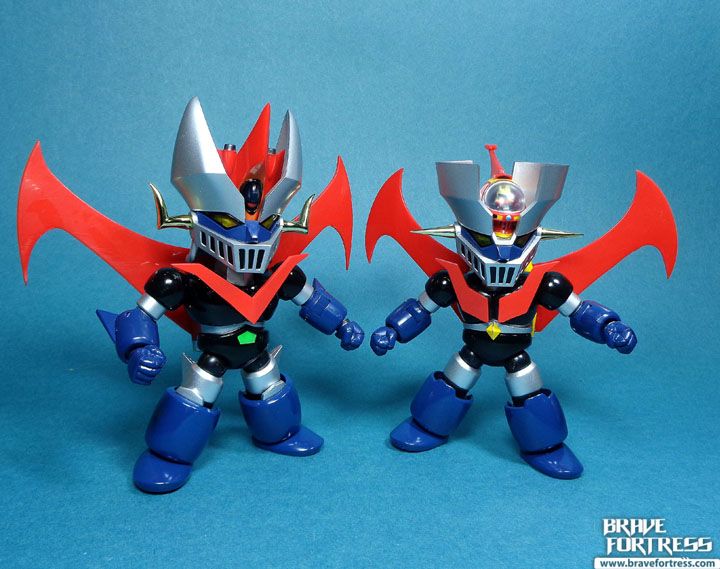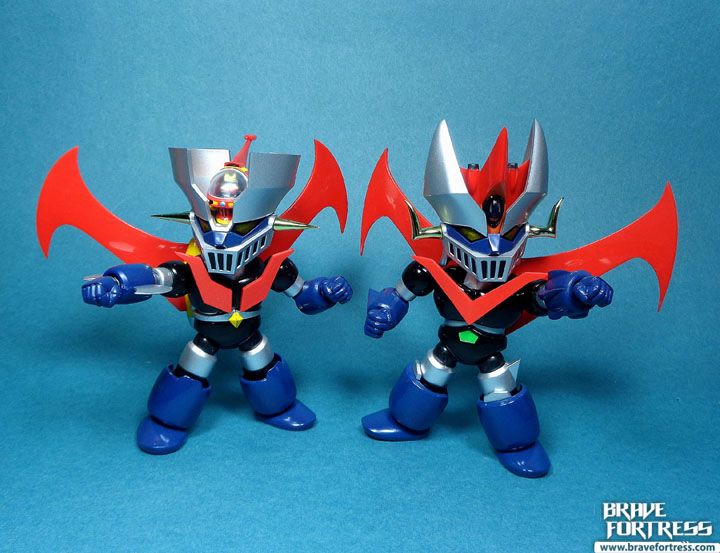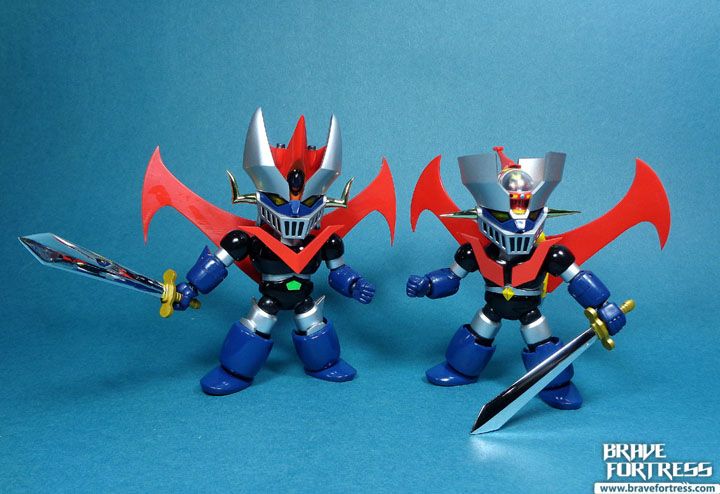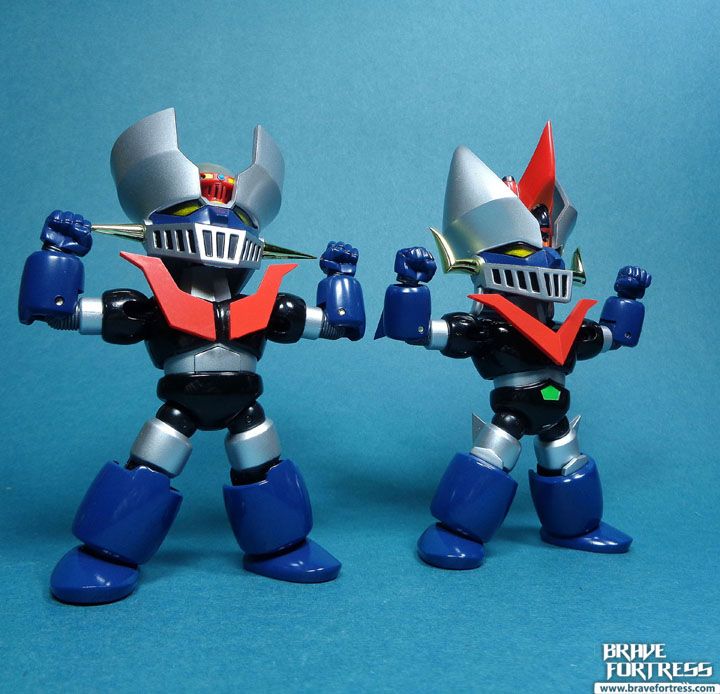 Figure stands roughly 4.75″ tall and weighs 102 Grams without wings and 108 Grams with wings.
Diecast metal is limited mostly to the lower legs and sections of the torso.
Overall, value for money, I don't recommend these figures. Considering they're from Fewture/Action Toys and cost roughly the same as Soul of Chogokin Mazinger and Great Mazinger, I was expecting good amounts of diecast (I got the EX Gokin Optimus Prime earlier, it was good heavy!) So I was really surprised at the lack of heft from these toys.
The LED gimmicks are a fail as well for me, what's the point of lighting them up and having them work only when the lights are totally out? Might as well use glow in the dark pieces. It could've been done better. (Side note: not all ES Super Robot Gokins have light up eyes, the Jeeg does not and neither does the Goshogun I believe)
Accessories-wise they do hit all the marks. The finish is pretty good and they do stand out if you have a Mazinger/ Great Mazinger character display. Admittedly, if they ever do release a Grendizer in this line I'll probably pick him up to round out the set, too. But aside from that I'm not getting anymore ES Gokins unless I hear better things about this line (metal content for example).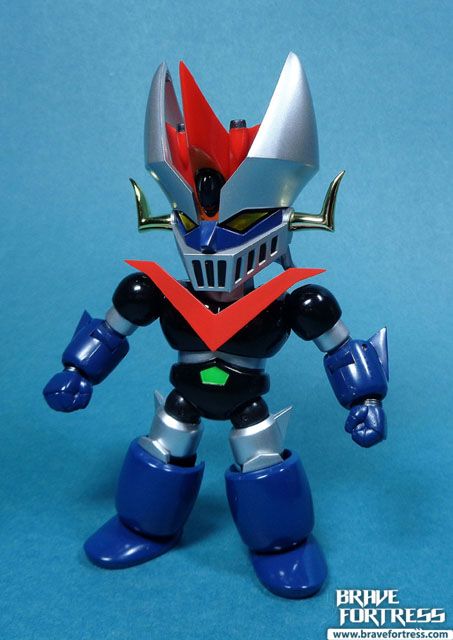 Gold