G.i. Joe 1980s Mauler MBT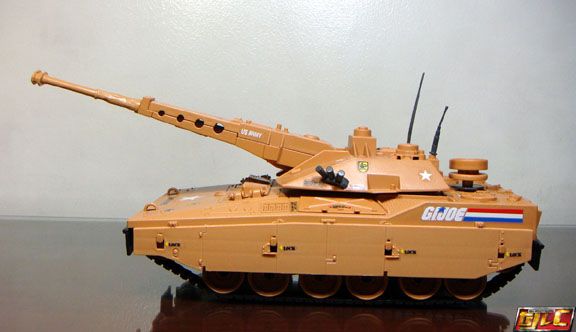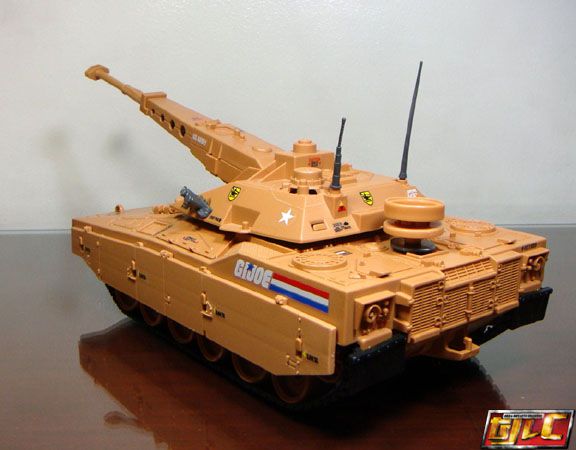 Smoke Grenade Launchers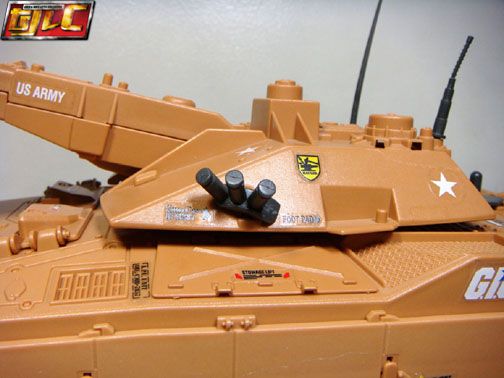 A spare wheel is included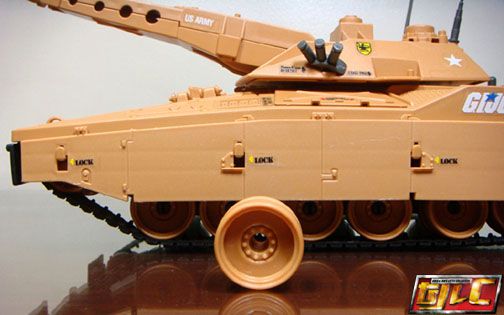 The Mauler is actually battery operated, the control switch is here, adjusts for two speeds.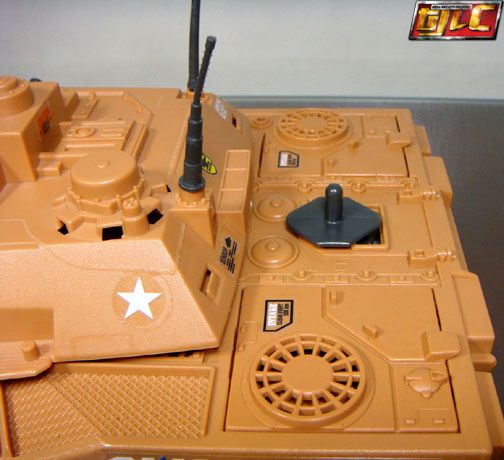 Tank driver Heavy Metal (appeared in the Sunbow Gi Joe cartoons, featured prominently in one episode)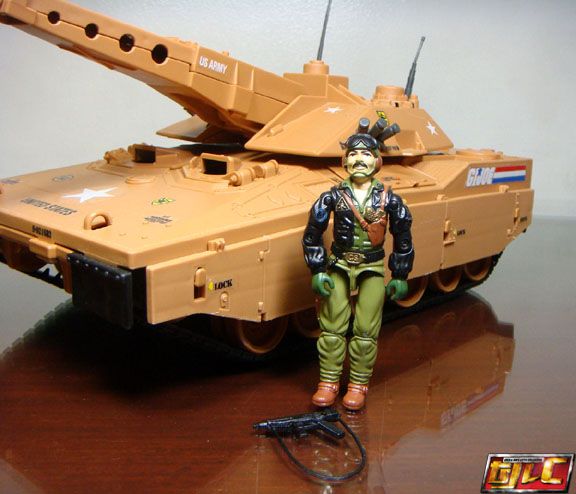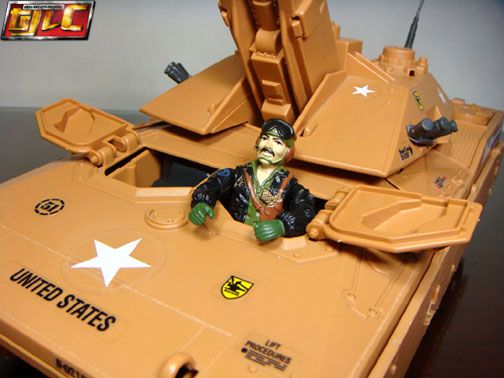 With his 25th Anniv. Figure (renamed "Rampage", came in the ROC R.H.I.N.O vehicle)

Weapon storage

I could be wrong but I don't think you can close the hatch with figues inside the tank.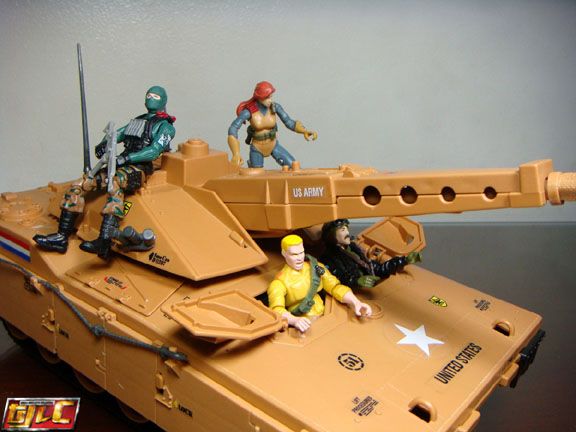 Removable tow cable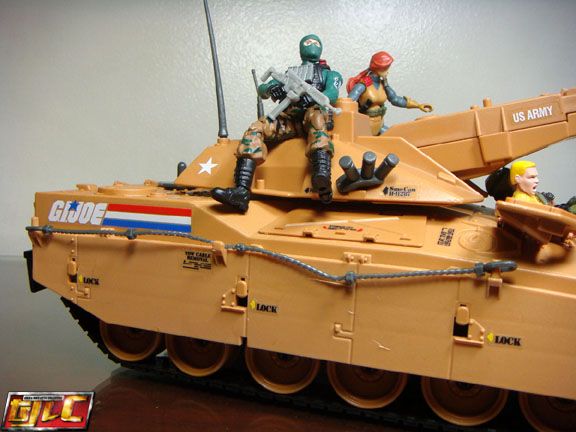 MXZ-125mm "Earthquake" Cannon.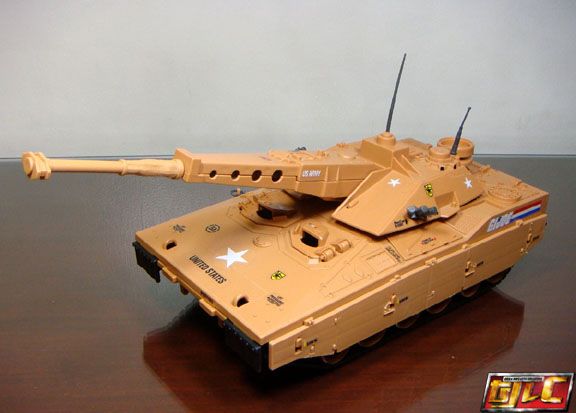 Mauler is roughly 15.5 Inches in length.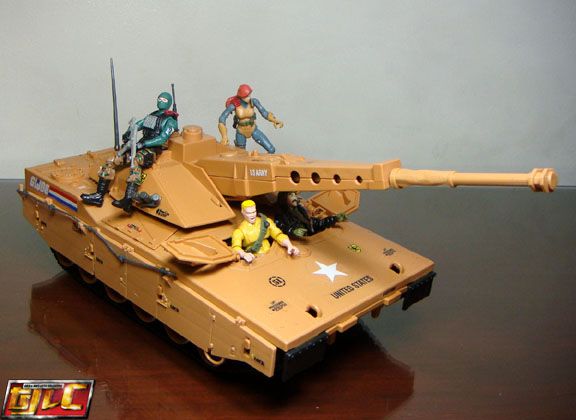 Gold