G.i. Joe 25th Anniversary Defense of Cobra Island 7pack
-Dr. Mindbender
-Range Viper
-Lamprey
-Alley Viper
-Cobra B.A.T.
-Air Viper
-Night Creeper
GiJoe Defense of Cobra Island 7pack.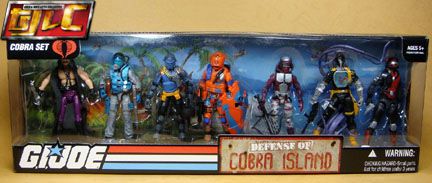 Air Viper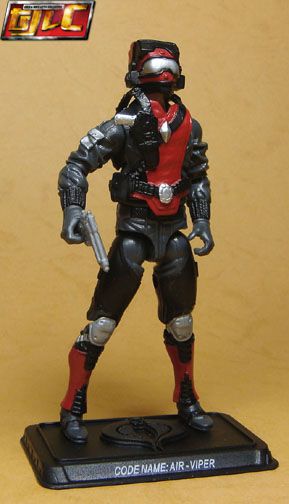 Battle Damaged BAT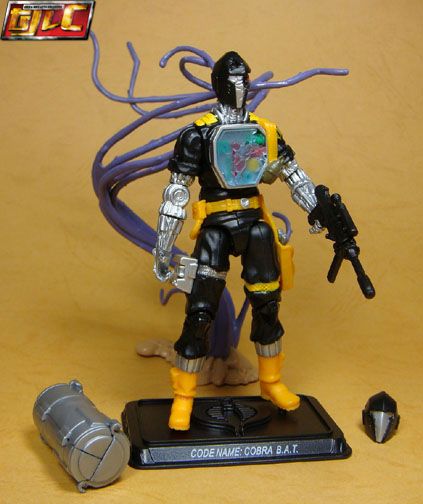 Comes with battle damaged chest plate (the Hall of Heroes BAT didn't have the damaged chest plate).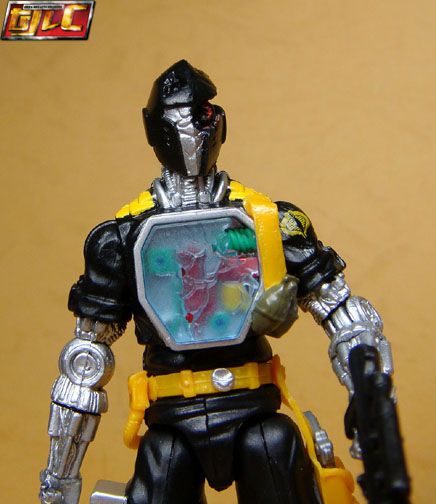 Lamprey.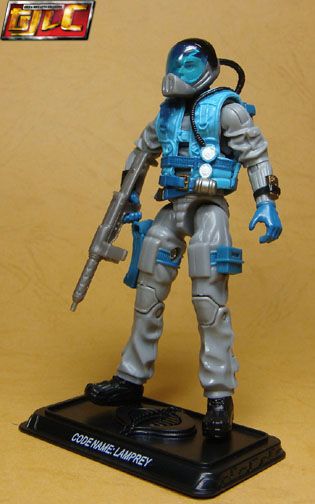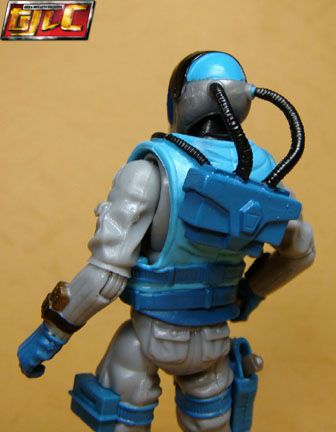 Range Viper (easily the best figure in the bunch).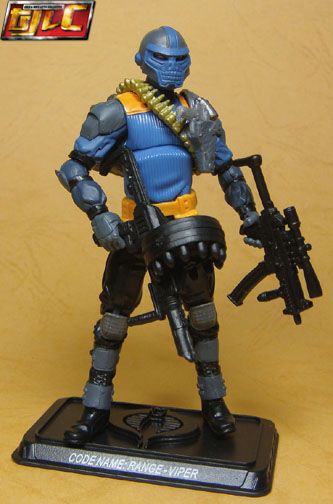 Removable helmet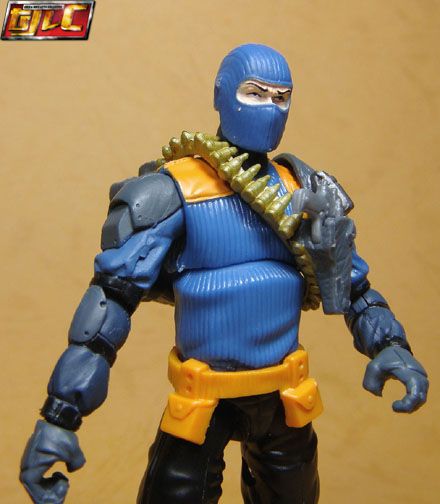 Repaint of General Hawk's backpack.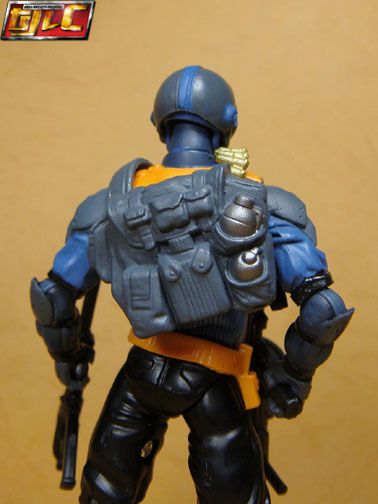 Lots of weapons!!!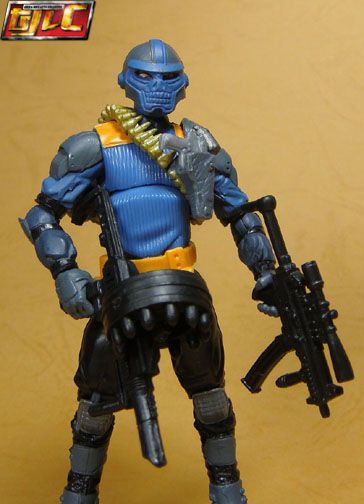 Talk about overkill!!! How does he lug all that hardware across the battlefield all by his lonesome?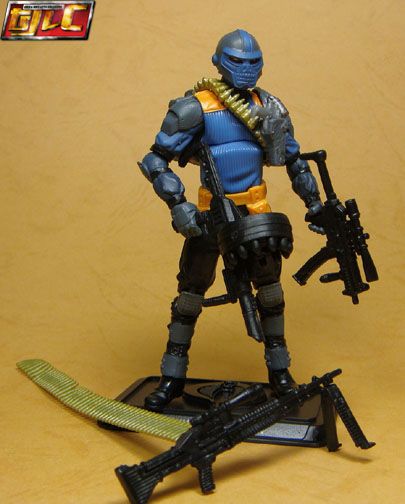 Alley Viper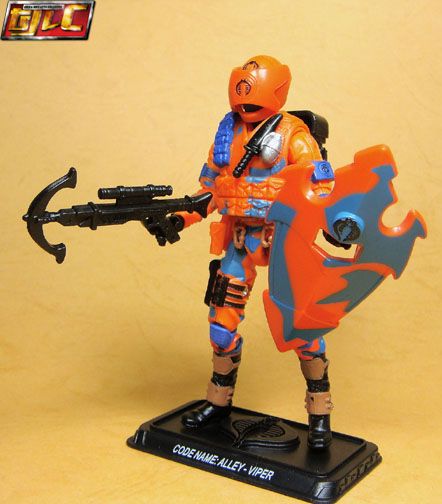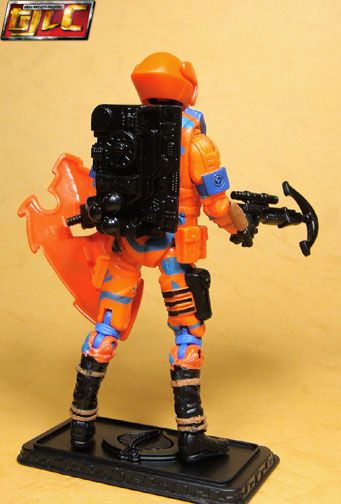 Another great figure!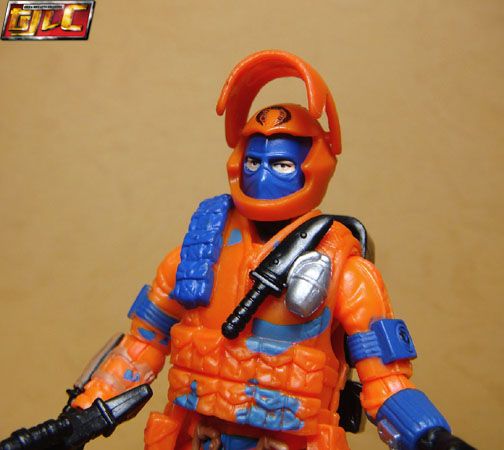 There's also a small removable knife in his right sleeve (similar to Storm Shadow's belt knife). Be careful not to loose it.

A baton is part of his riot gear.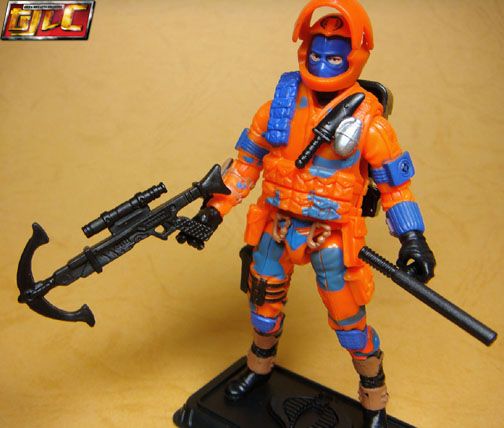 Cobra Night Creeper ninja.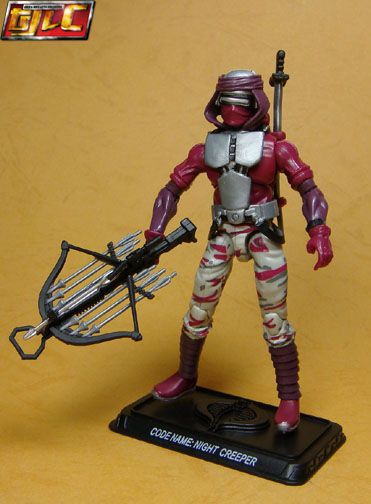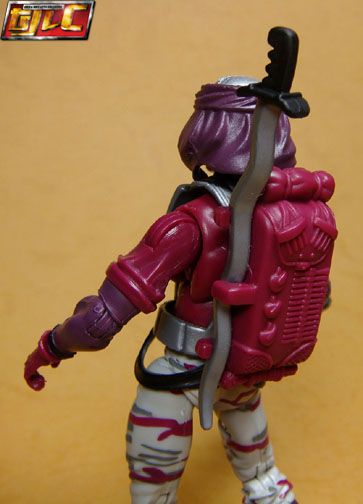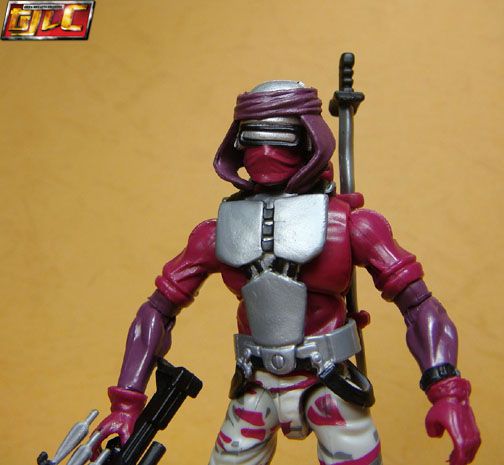 Dr.Mindbender.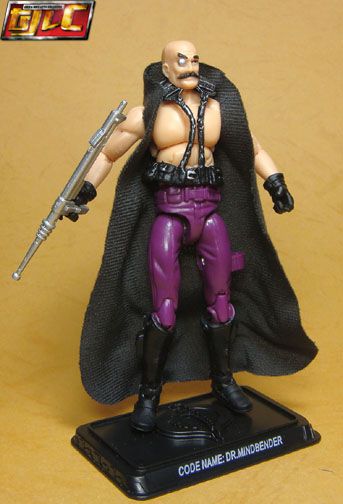 Although he comes with his probe he doesn't come with the machine that's attached to the said probe (Hasbro lost the mold?)
Just like on the vintage toy, his came comes with a printed on Cobra logo.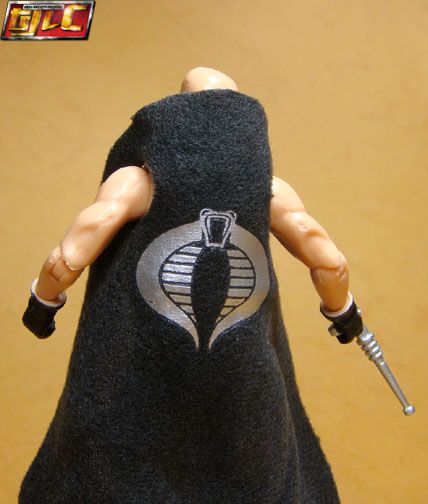 Legs are from the Crimson guards. No pistol is included with the Doc…(I think? )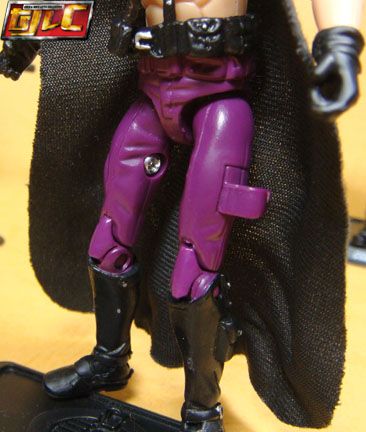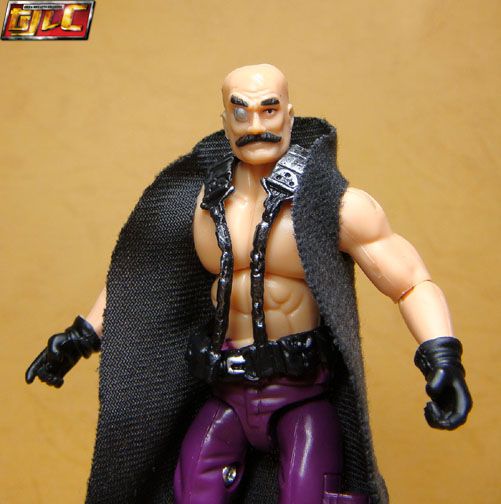 With a bunch this colorful, it makes the "all black" movie figures look really dull.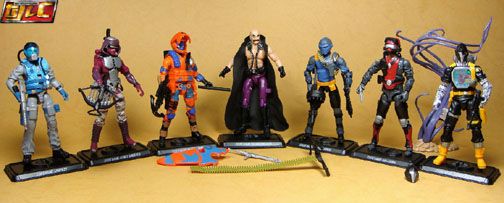 So evidently, you get to decide whether it takes only 7 Joes to take down an entire Cobra Island Military installation (meaning they're THAT good or….. it takes only 7 Cobras to defend a base from a full-scale GiJoe attack (meaning the Joes need a lot more training. )
Gold