G.i. Joe 25th Anniversary GIJCC Membership 2012 Footloose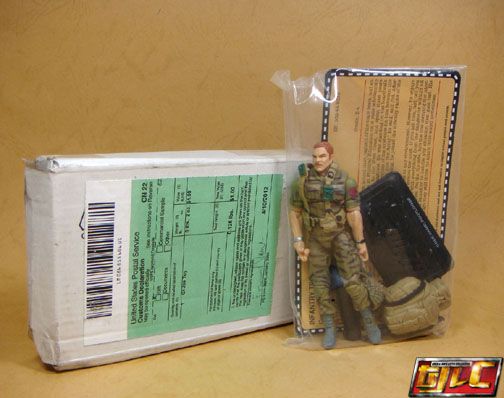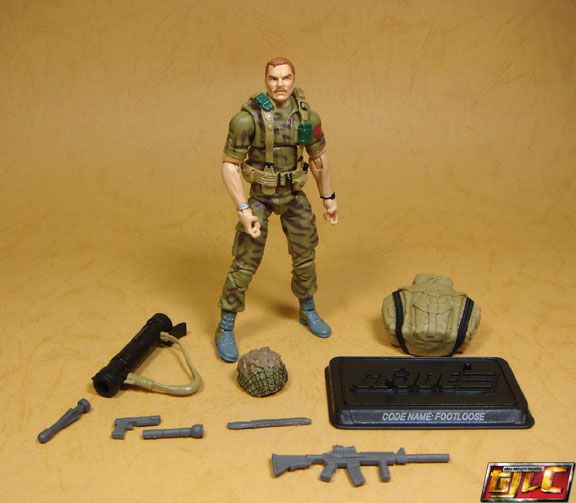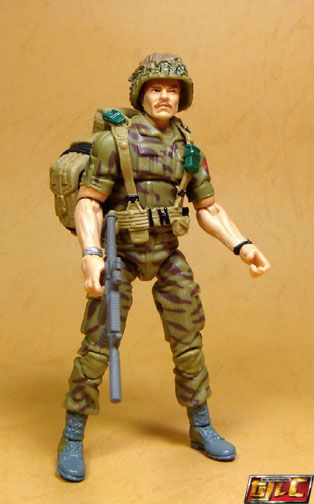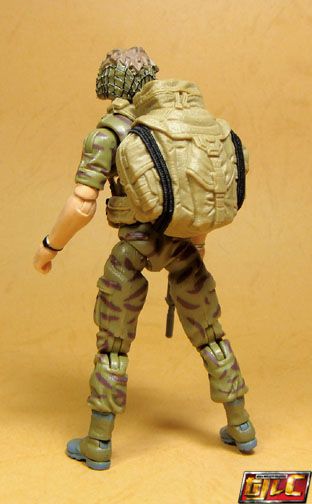 Footloose comes with a Rifle, bazooka with ammo, a bolo, a flashlight, a sidearm, backpack, helmet and display stand.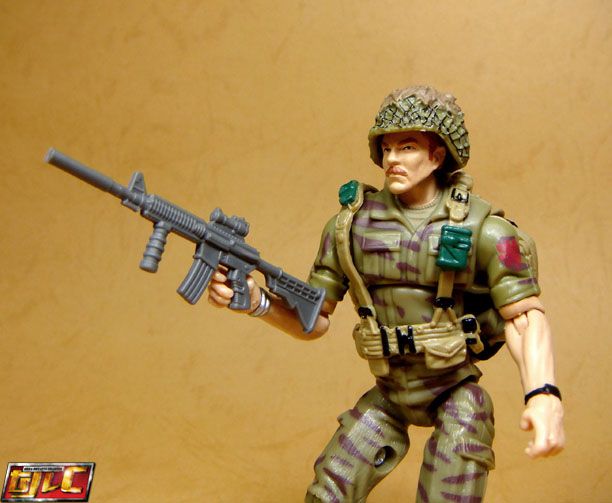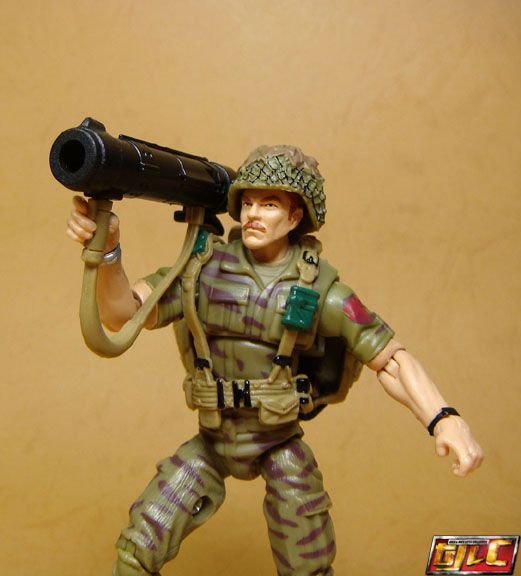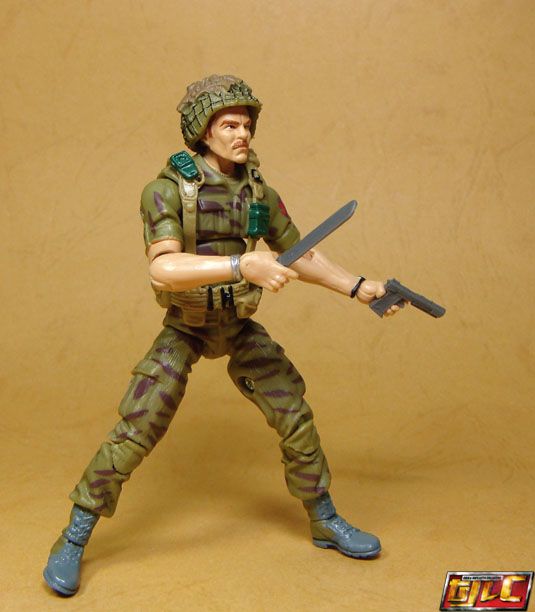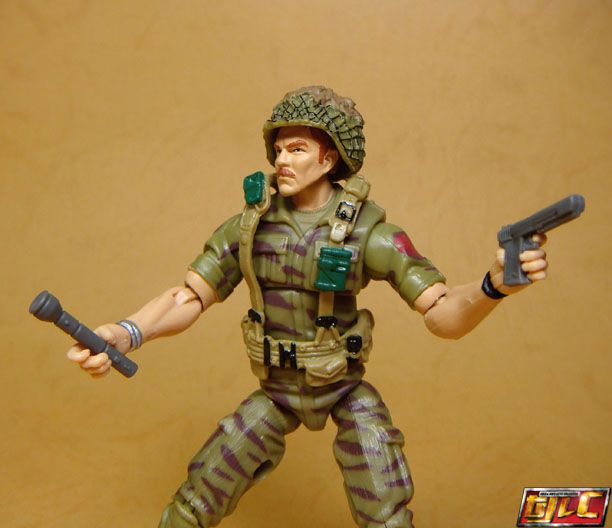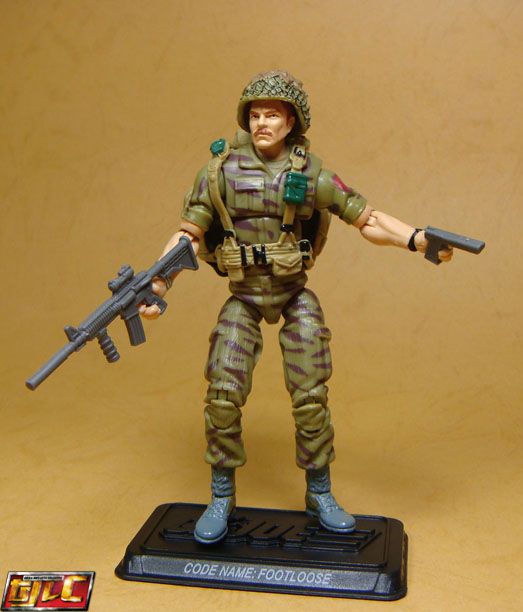 Unfortunately Footloose's webgear does not have a hole so the backpack has to slot in from slightly higher angle. The result is the webgear getting pulled higher in the front (sort of high-waist looking) as seen in the pics.
Footloose's head and helmet were originally from the 2011 JoeCon Mission Brazil boxset's Captain Claymore.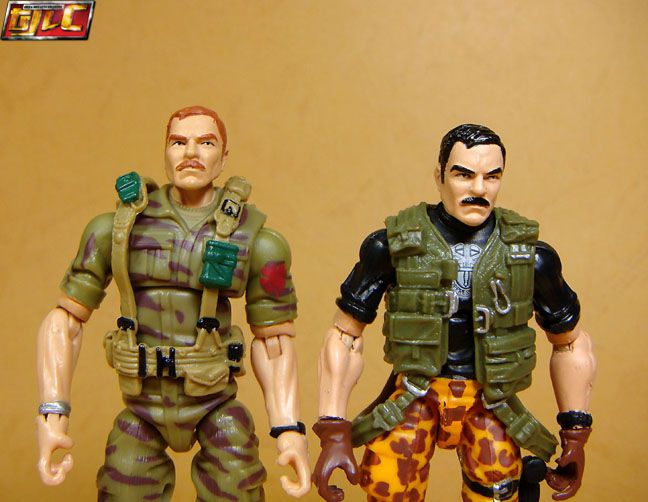 Gold