G.i. Joe 50th Anniversary Eagle's Edge 3pack (Gen. Hawk, Letherneck, Destro)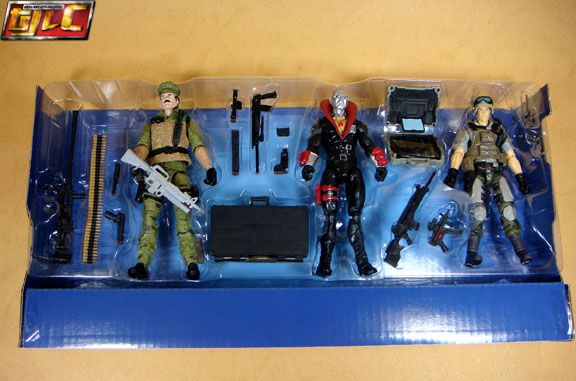 Leatherneck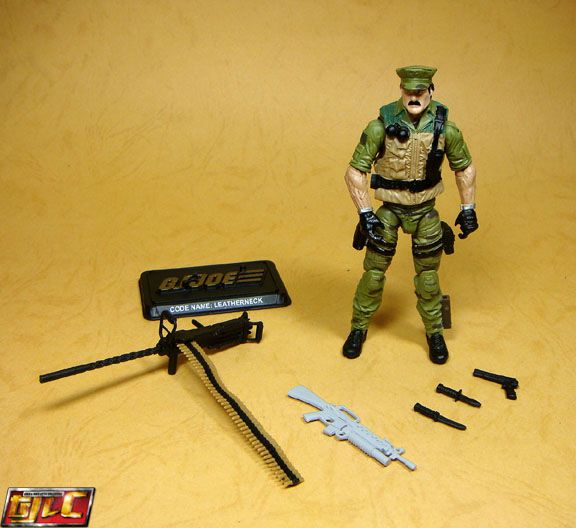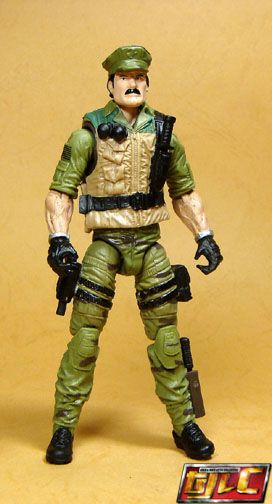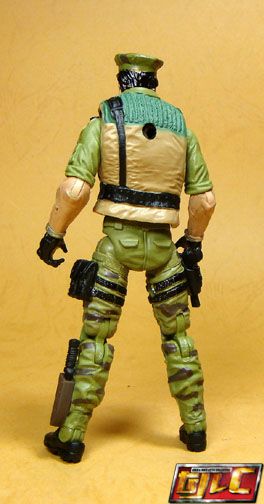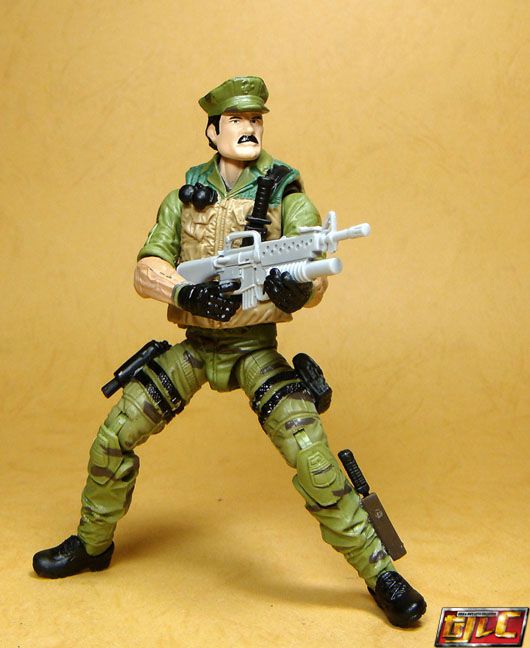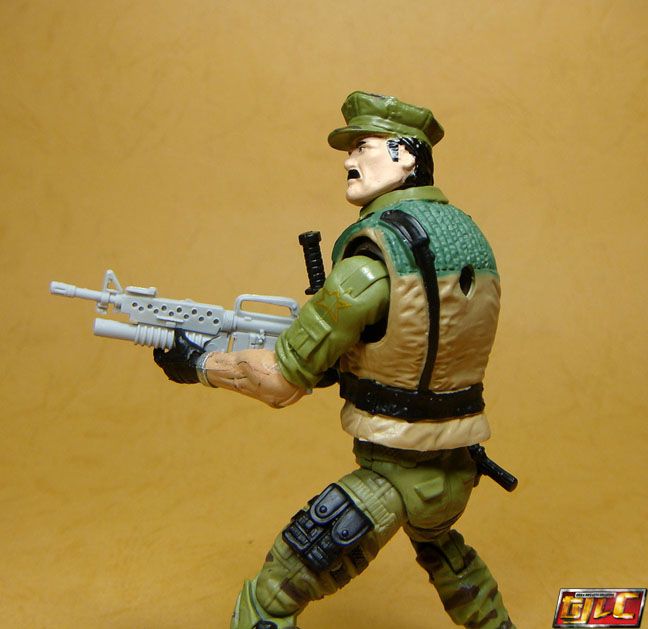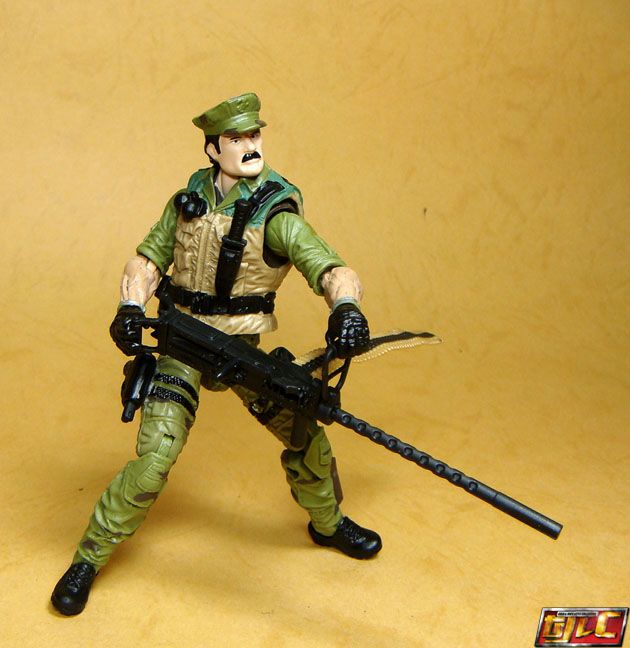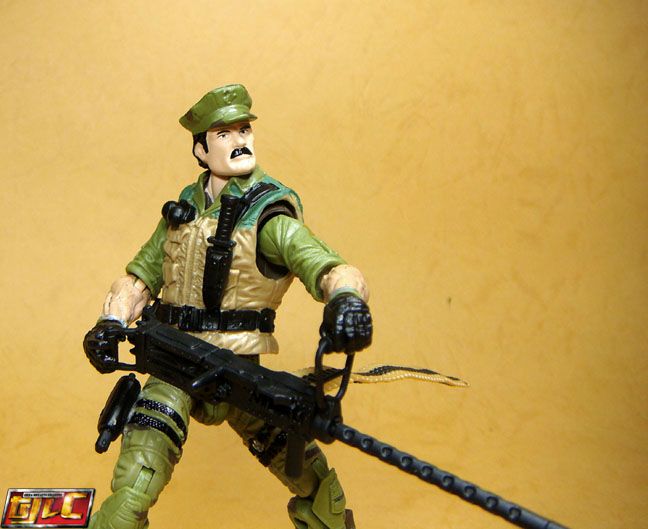 He's great but I think a tad too tall?
With the Mission Brazil Joecon Leatherneck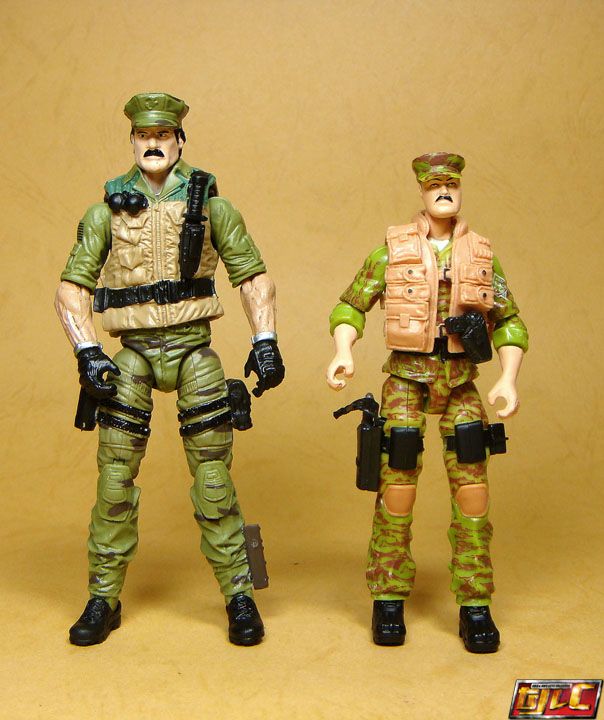 Leatherneck does not come with a backpack. So I guess he'll have to use the Joecon one's backpack.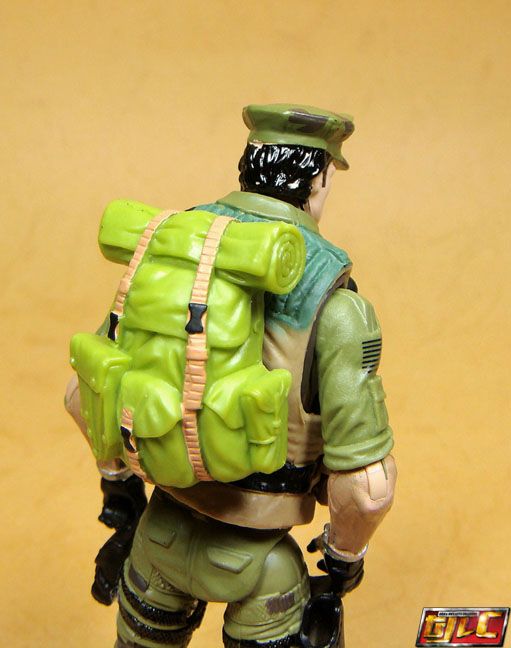 Yo Joe!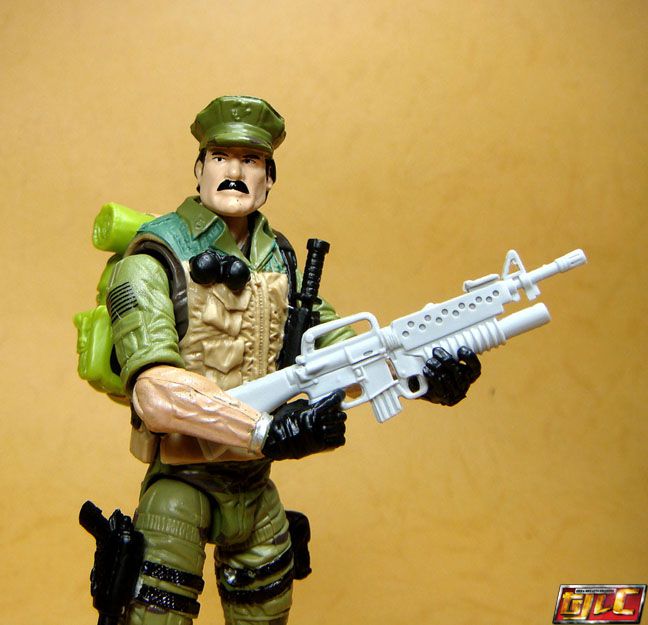 Destro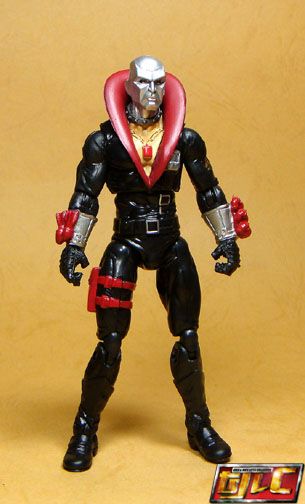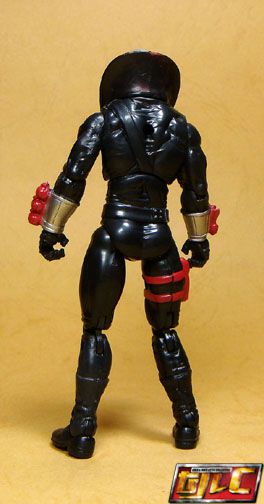 He comes with a rifle that fits in the case, note that not all pieces can fit on the gun.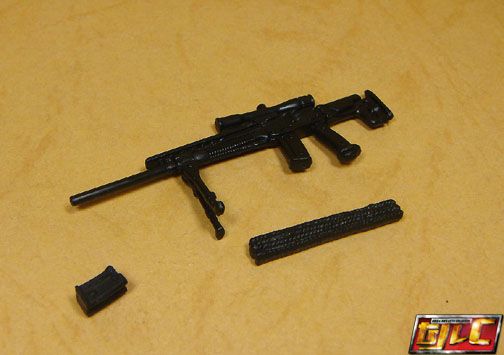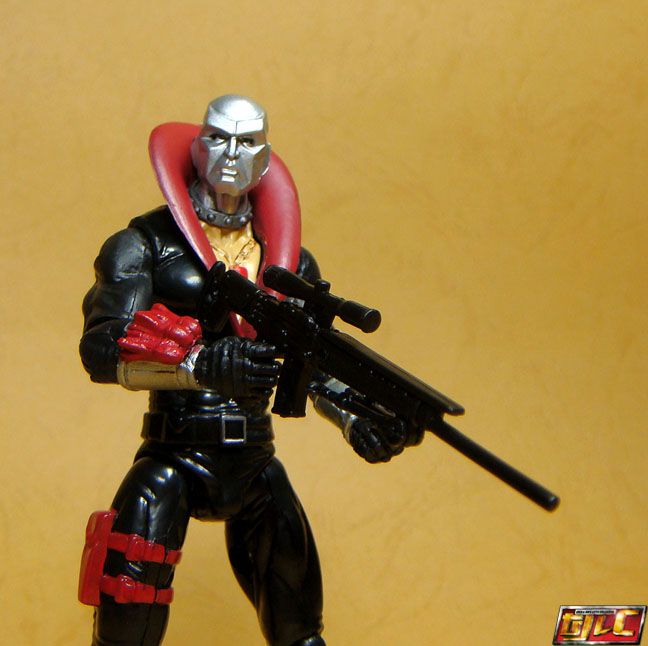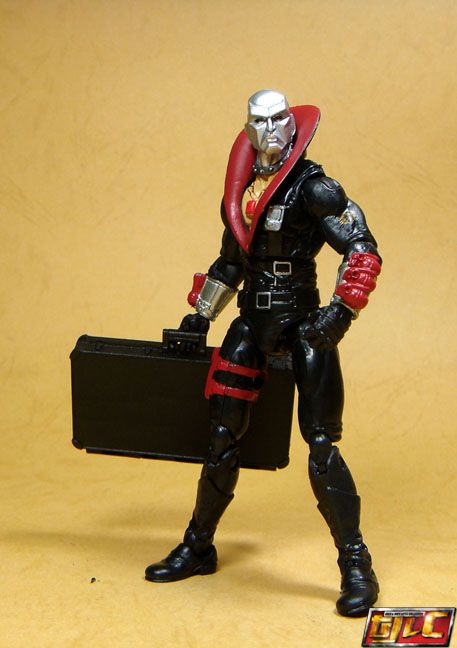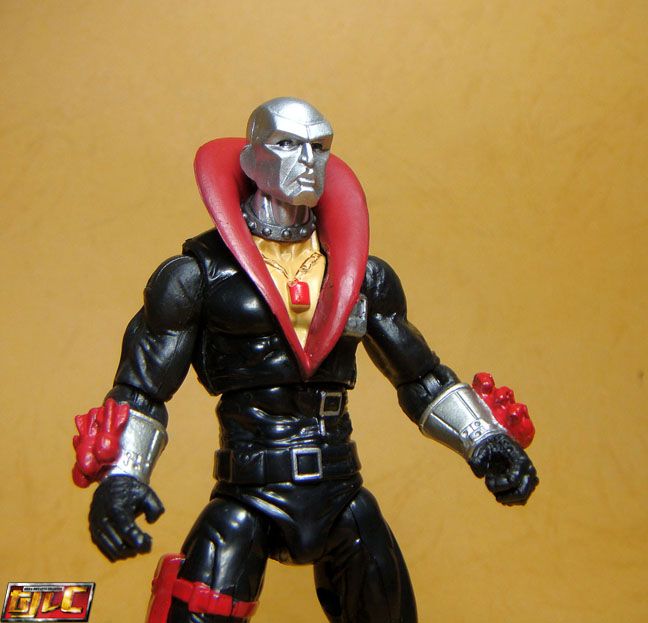 Lol… wrist rockets…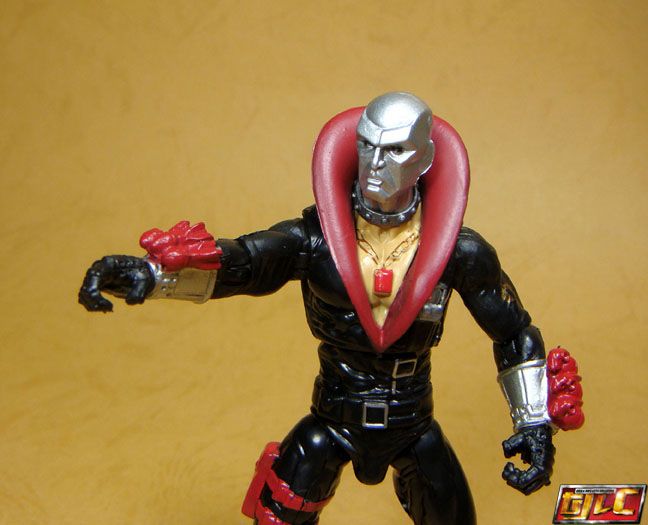 Comparison with the DVD boxset Destro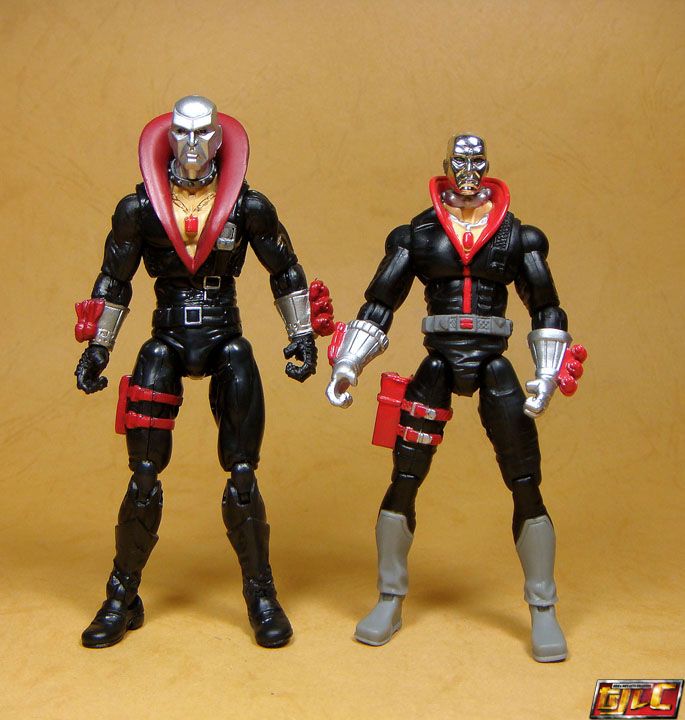 With baroness (yikes.. too tall)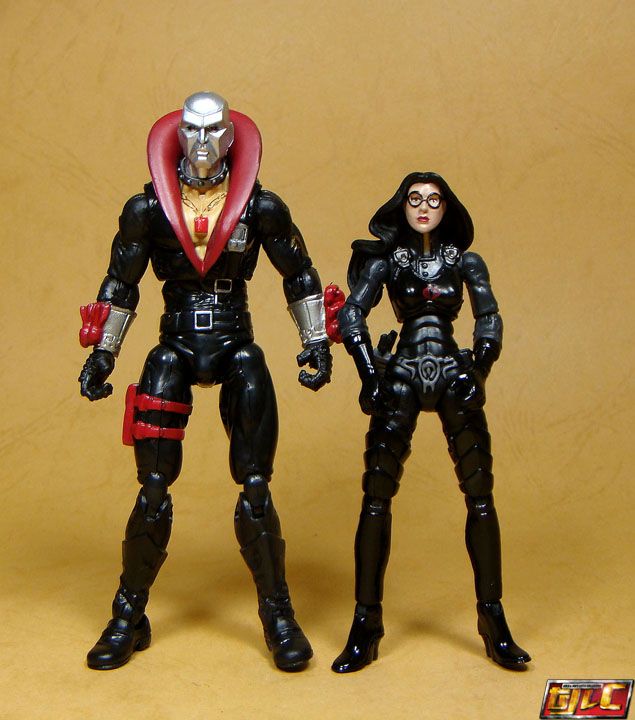 With the Retaliation "Ultimate" Cobra Commander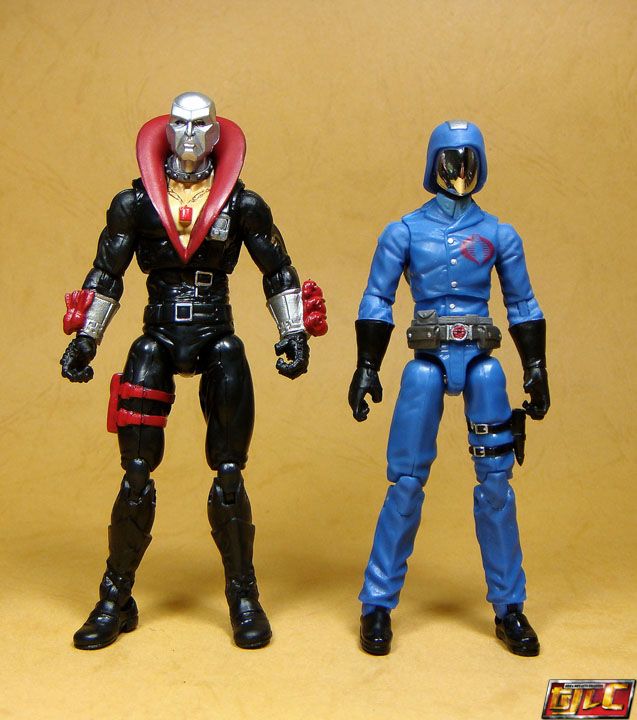 The figure feels kind of cheap due to the poor, soft recycled plastic used for the black parts. Note. To avoid warping the joints, I recommend pressing out the tray a bit to give him some leg room.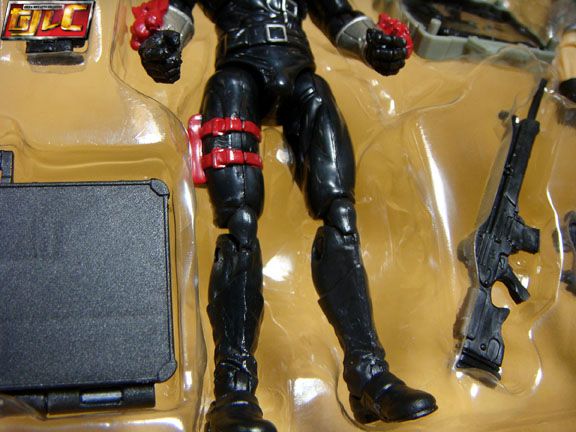 General Hawk is identical to the 30th Anniversary version, except for the gold star on his shoulder.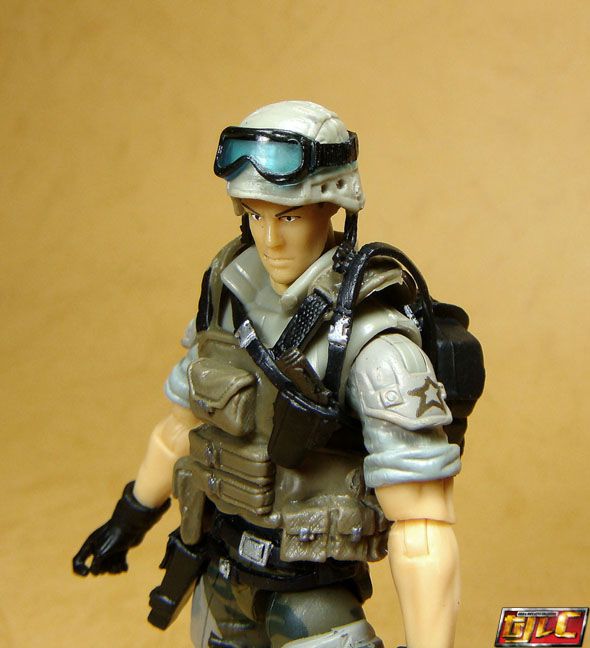 Gold