G.i. Joe Battle Force 2000 Eliminator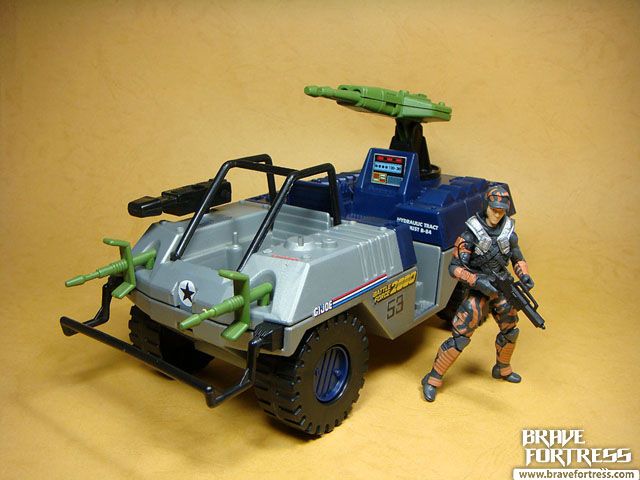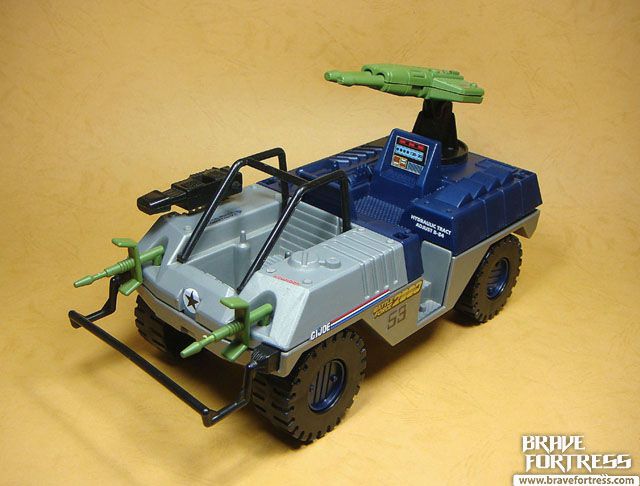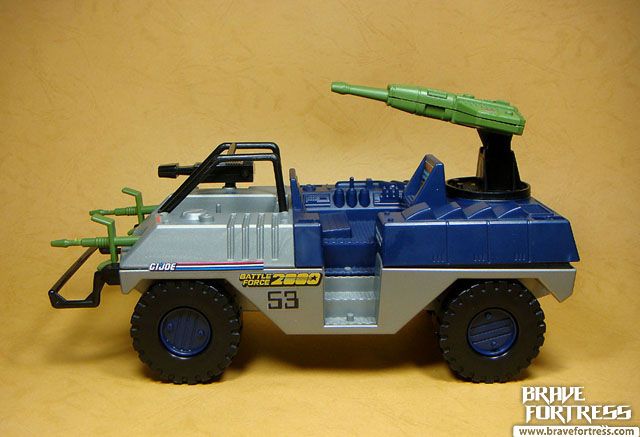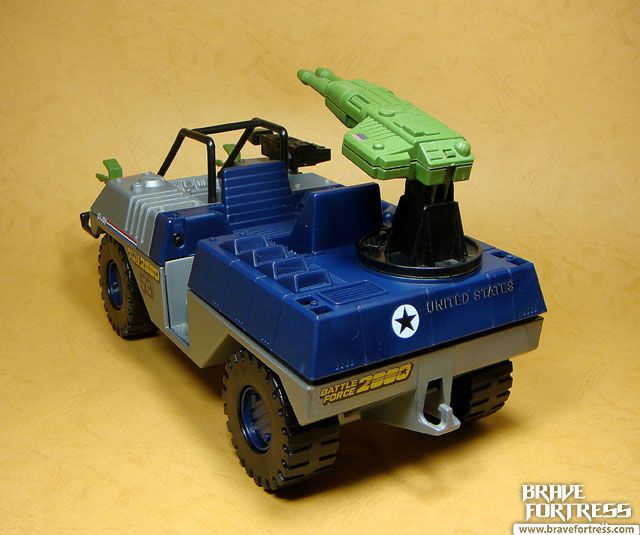 Getting 2017 Blocker to fit in the front seat is a bit tricky but it can be done.
Wrong way.

Right way, the trick is to bend both joints on the knees to get him to fit.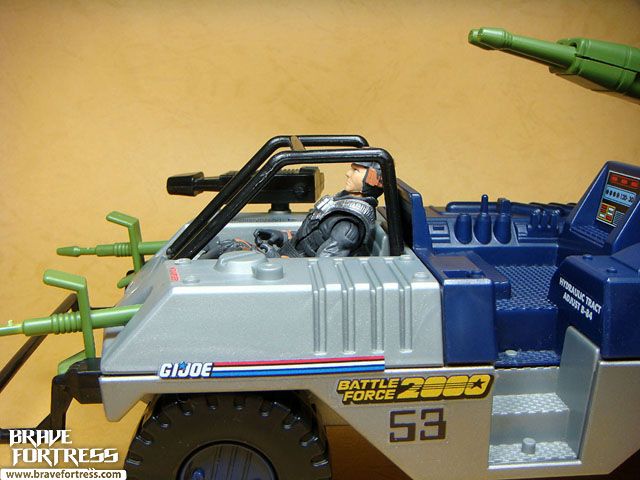 The bad news is that it's super awkward for the rear seat, you just can't sit Modern Era guys in there due to the limited leg room.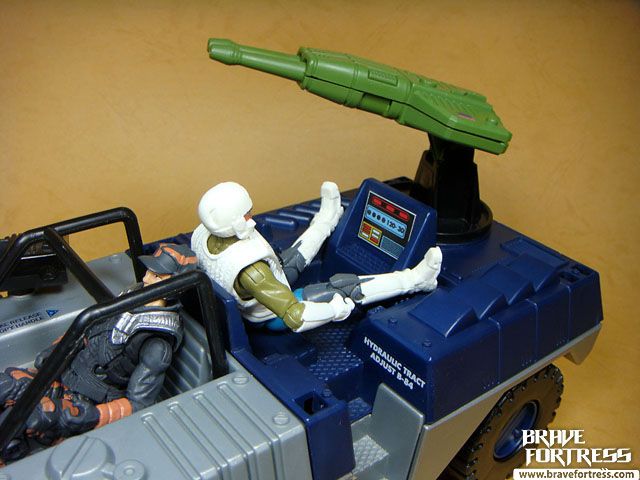 Still, at least you can get Blocker in there and that's the important thing IMHO.

The Eliminator can launch its battle platform.

… at the same time revealing a salvo of missiles.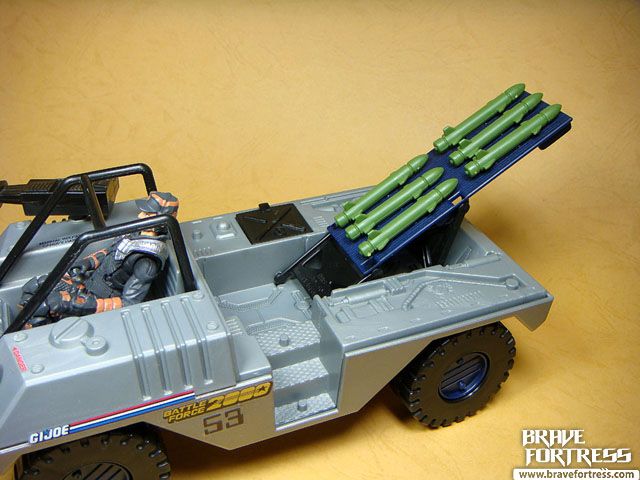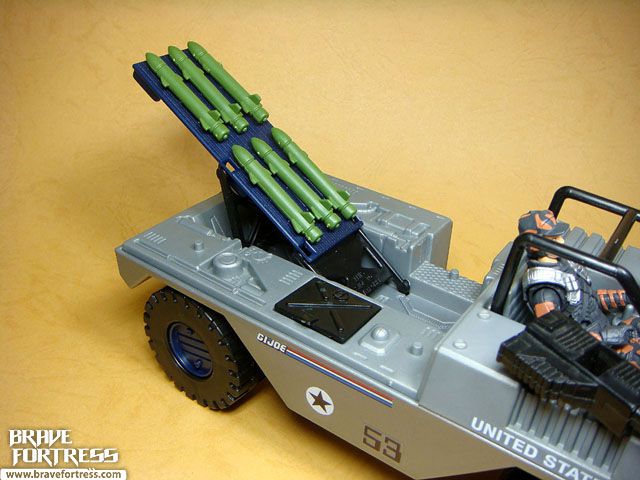 Removable cover

Battle platform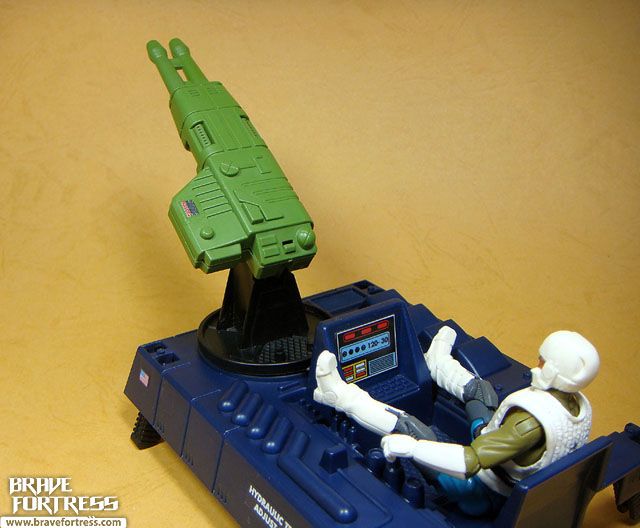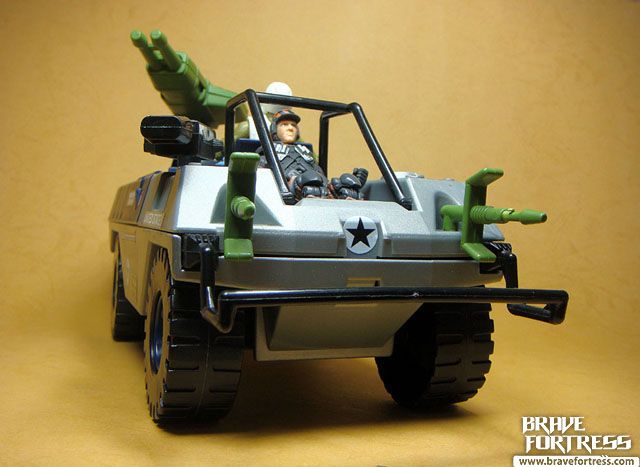 Gold