G.i. Joe Battle Force 2000 Vindicator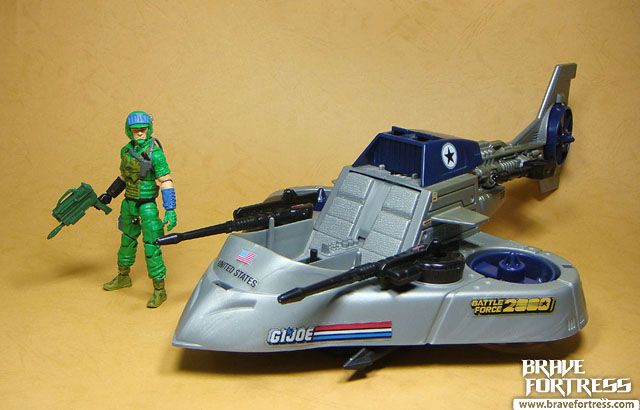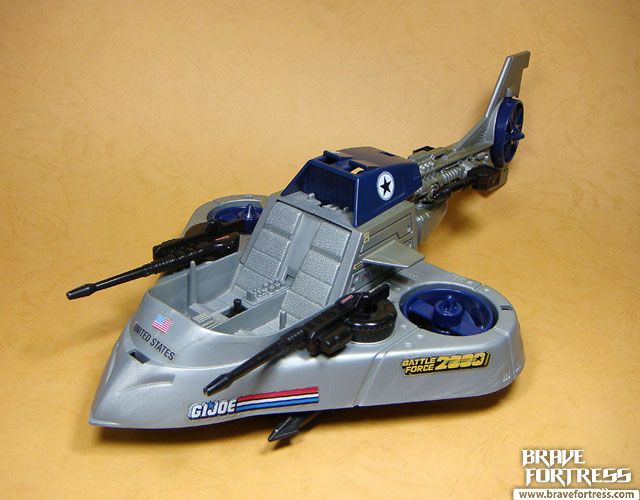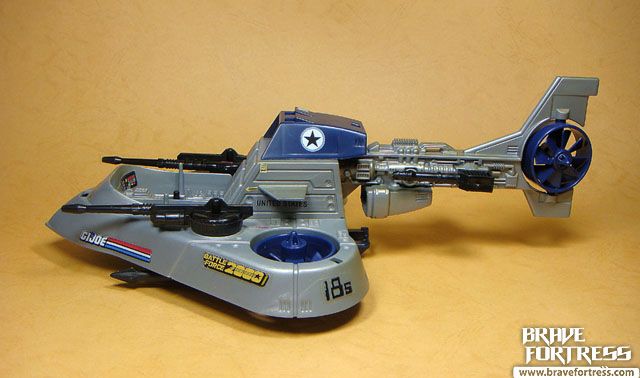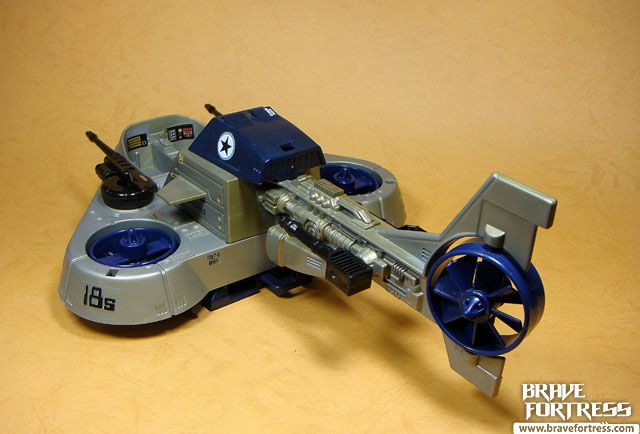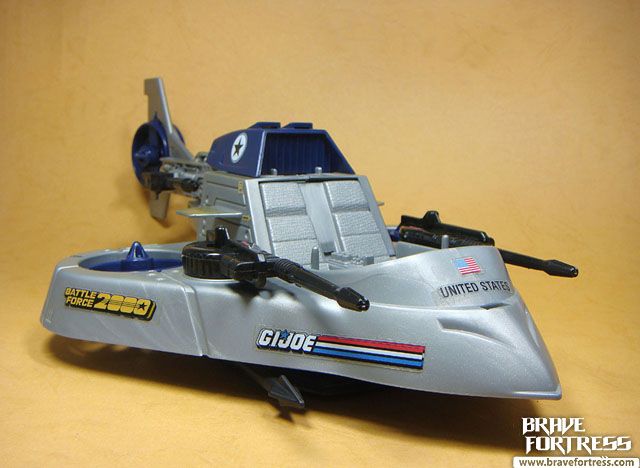 Whew, the vehicle can fit Modern Era joes, no problem.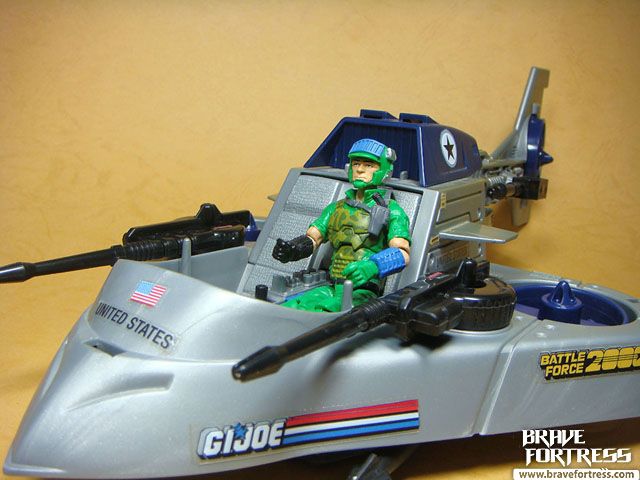 You can even put in the spare Joe co-pilot and it would look even better.

I always wondered what this little notch is for, I thought it was missing a windshield or something. Strange.

Rocket sled can be deployed.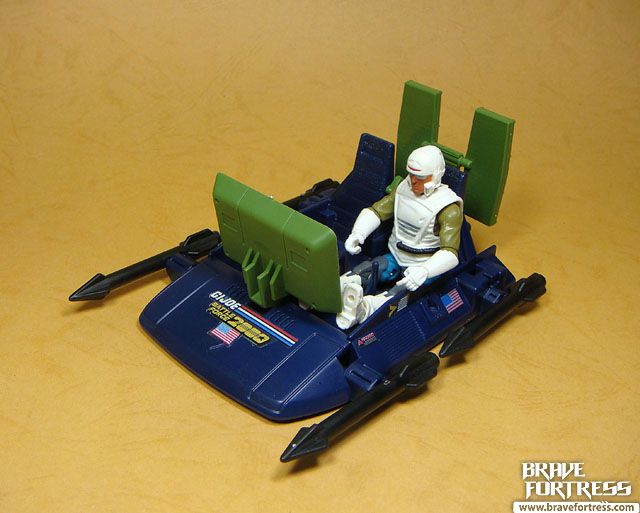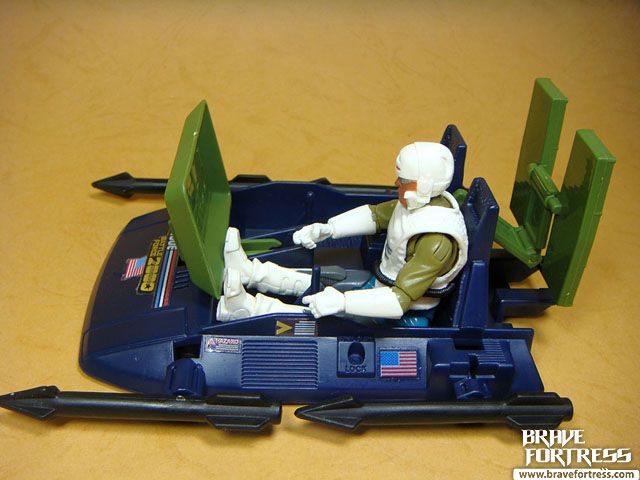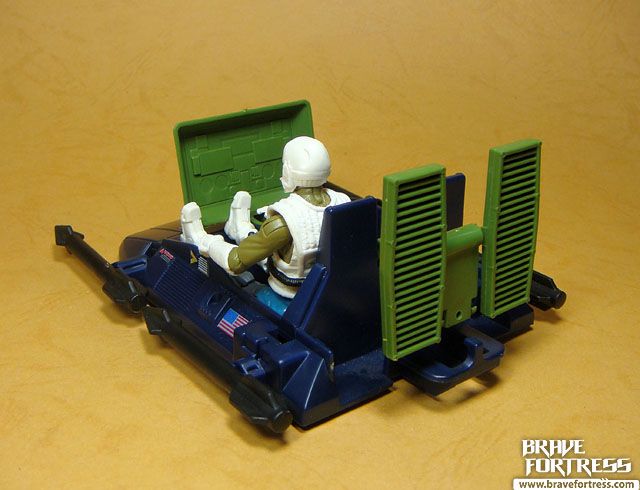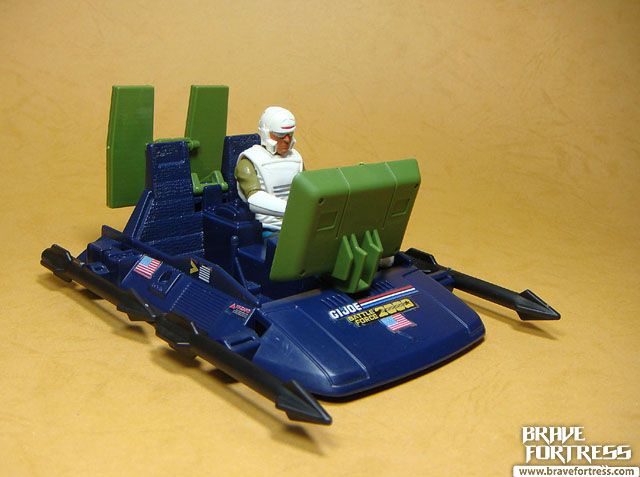 Gold