G.i. Joe Club Exclusive Ninja Force and the Transformers – Dr. Biggles-Jones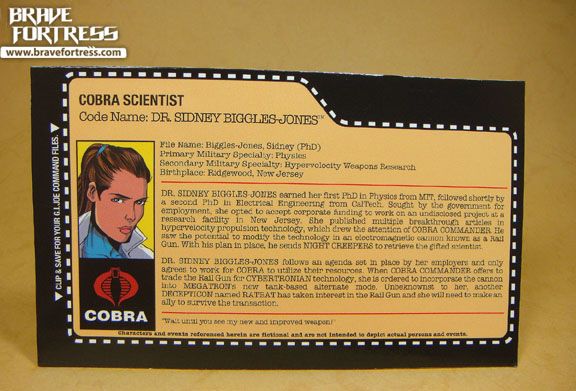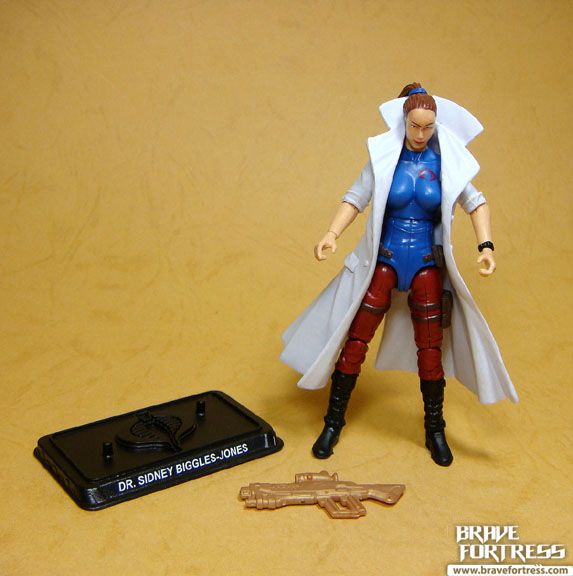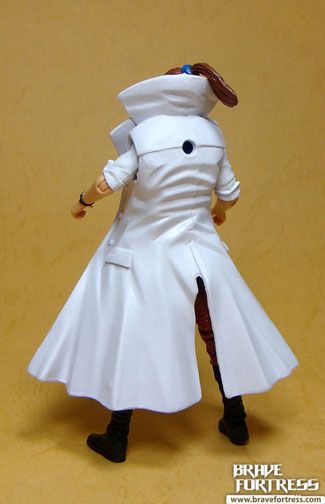 This figure comes from the Joe Club's Ninja Force and the Transformers boxset. I didn't feel like spending the cash for another Legends Class Megatron and another Cobra Commander so I went with picking up Ninja Force Scarlett and Dr. Biggles-Jones separately off Ebay.
During one of the Transformers -G.i. Joe crossovers back in the days of Marvel comics, we get introduced to Dr. Biggles-Jones, one of Cobra's scientists and mechanical inventors. In the story arc, she was working on a rail-gun weapon for Cobra and Megatron.
It's a shame they went with the Jinx head from FSS 1.0, there are other female heads they could have used. This one just looks too dull.

The doc's only accessory is a rifle. I'm not sure if this is meant to be the railgun? It's been a while since I read that comic.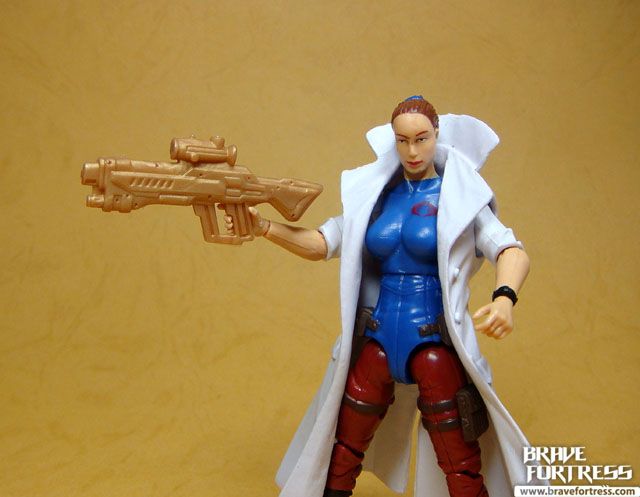 Dr. Biggles-Jones was originally listed as KIA during the Devil's Due run of G.i. Joe, a product of Cobra "cleaning up loose ends". When IDW published the comics they undid the Devil's Due continuity and continued directly where the original Marvel comic left off. Since then, Biggles-Jones has resurfaced once during the Bombstrike arc in 2016 and is still working for Cobra.

Gold