G.i. Joe Club Membership Subscription 2013 figure – Iceberg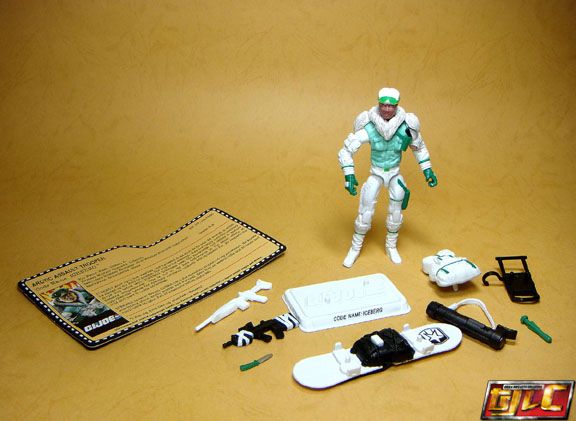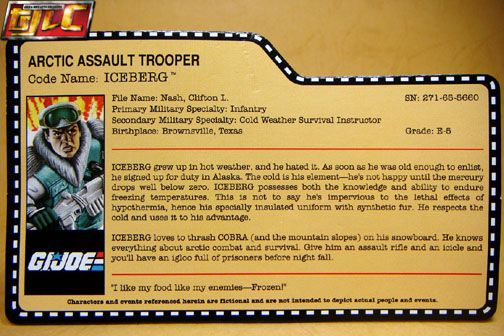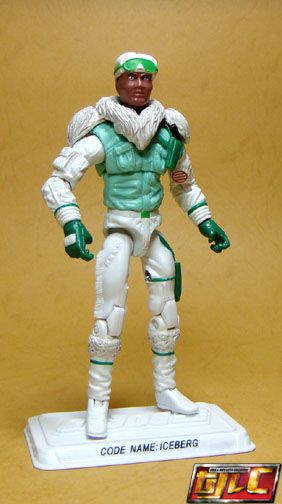 Ugh… is it ugly.
As the story goes, "supposedly" the club sent in the vintage head for the sculptors and designers to match the color scheme, thanks to some silly miscommunication, what rolled out was a headsculpt that exactly copied the vintage figure head (except for the neck).
I somehow find that hard to believe. But nonetheless, the final result is just….. wrong…. Especially when compared to the awesome sculpts we've been getting ever since the POC line. This is just 5 steps backwards.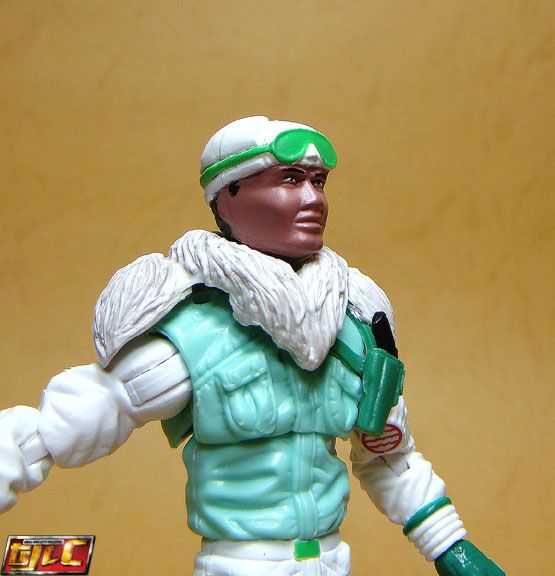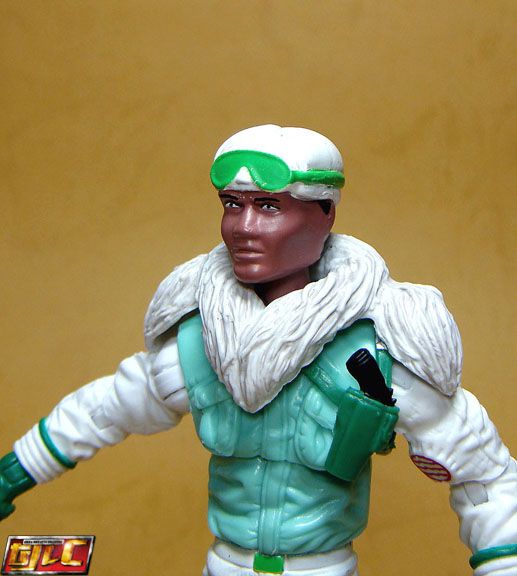 Comes with Bazooka's…er, Bazooka.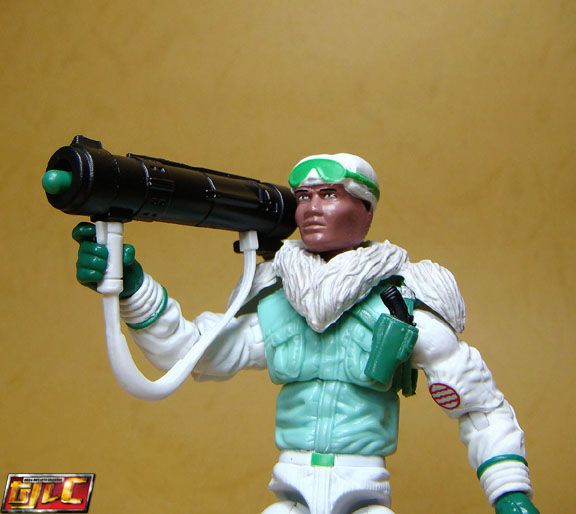 Iceberg also comes with 2 guns (but not his original vintage sniper rifle?), plus a white (why??) nameplate base.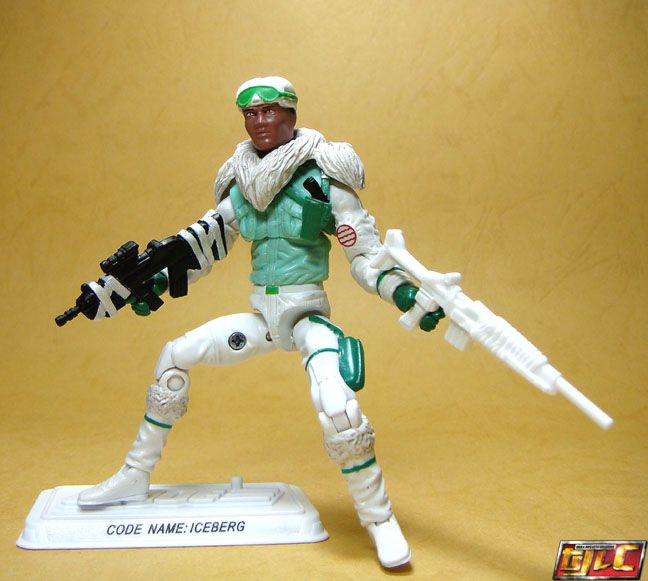 …. A ski.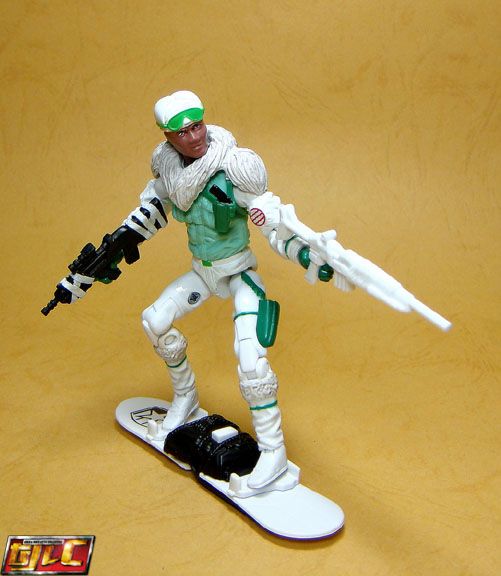 … and backpack.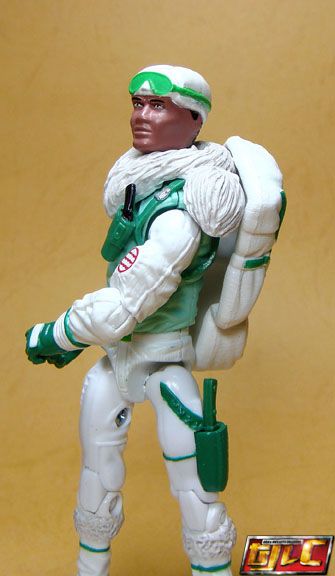 The bazooka and ski can be loaded onto the backpack.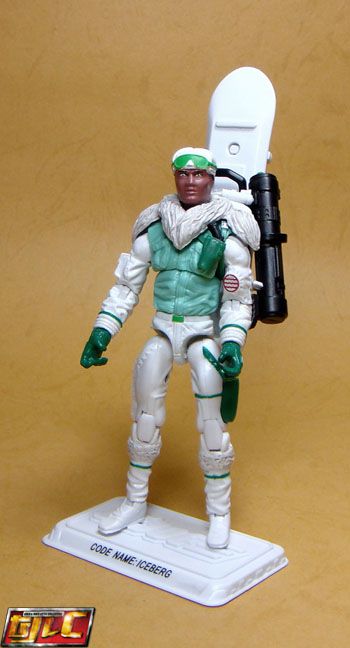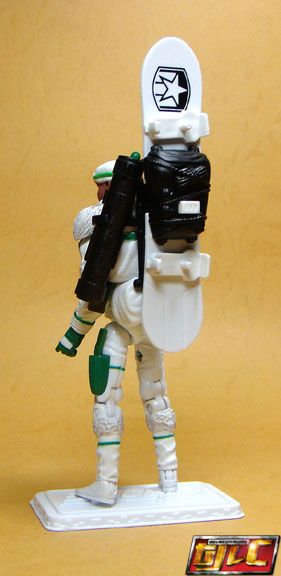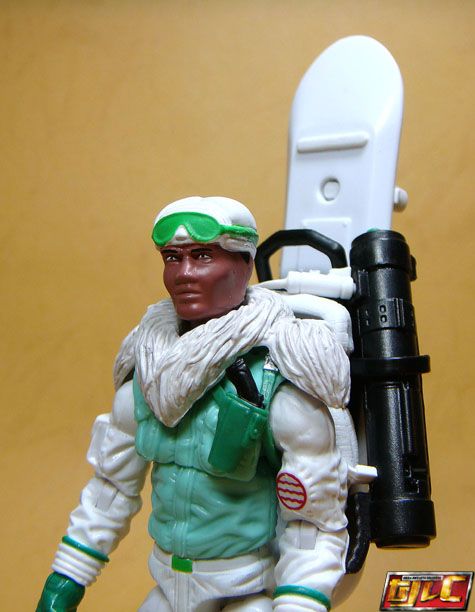 Last but not least, the ski has a button gimmick that releases hidden fins on the sides. I think this ski was from the unreleased POC Artic Duke?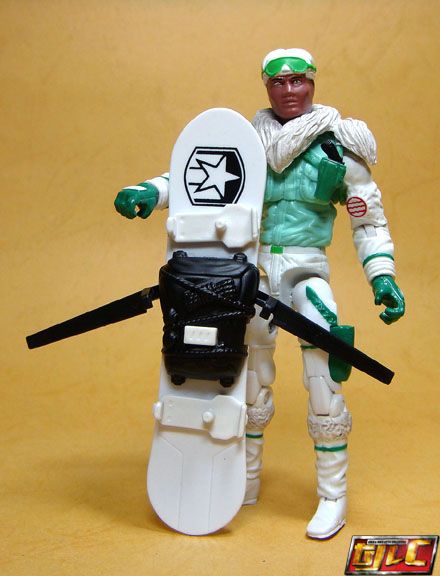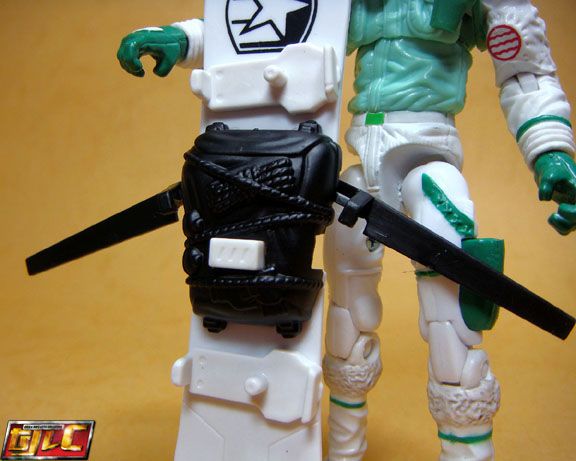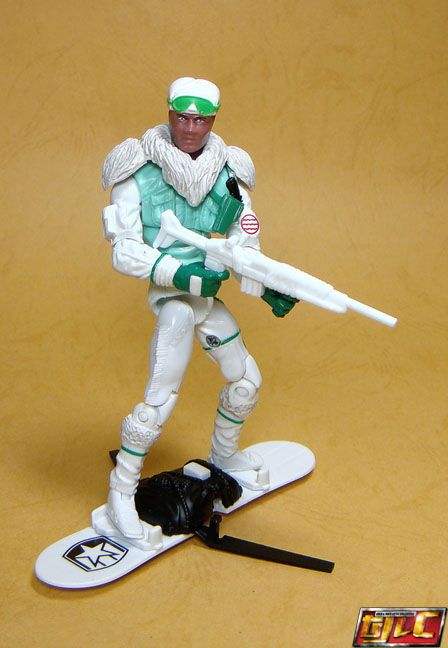 Gold