G.i. Joe Con 2012 Oktober Guard 15-Figure Boxset
Accessories are bagged individually underneath the foam tray.

Two bags of silica gel are included.

Also included with the attendee set are:
-Big red folder
-Convention comic book (shows the Oktober Guard taking on the Iron Grenadiers)
-Printed insert showing a "collector's dream lineup" and a cardback for Billy, Cobra Commander's son.
-Boxset authenticity certificate
Quantity limits for the 2012 Joecon stuff (from the Hisstank forums).
3,700 IRON GRENADIER: ELITE TROOPERS
1,950 ANNIHILATOR
1,850 IRON GRENADIER: HEAVY WEAPON SPECIALISTS
1,850 IRON GRENADIER: ELITE GUARDS
1,000 SGT. MAJOR
1,000 DARKLON
925 OKTOBER GUARD SNIPER: DAINA
925 OKTOBER GUARD INFANTRY: SCHRAGE
925 OKTOBER GUARD OFFICER: COLONEL BREKHOV
925 OKTOBER GUARD PARATROOPER: STORMAVIK
925 OKTOBER GUARD HEAVY WEAPONS: HORROR SHOW
925 OKTOBER GUARD GENERAL: IRON BEAR
925 IRON GRENADIER: GENERAL VOLTAR
600 OKTOBER GUARD ATTACK HELICOPTER
500 COBRA STEALTH PARATROOPER
500 SOVIET CONVOY TRUCK
General Iron Bear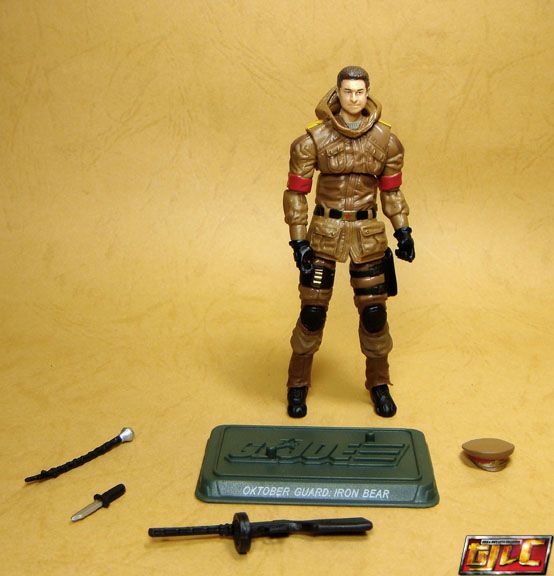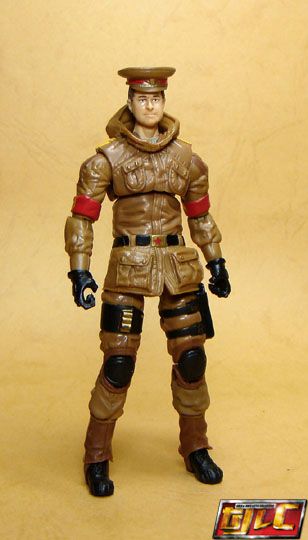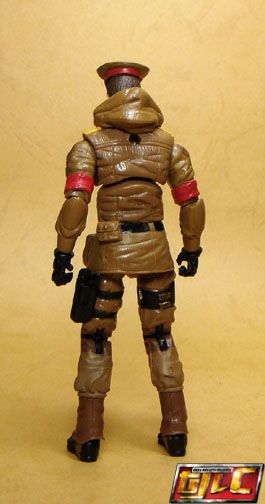 This is an all new character introduced to the GiJoe mythos in this set. Supposedly, he's the member of the Oktober Guard who sold out and joined Destro's Iron Grenadiers, as shown in the Convention comic.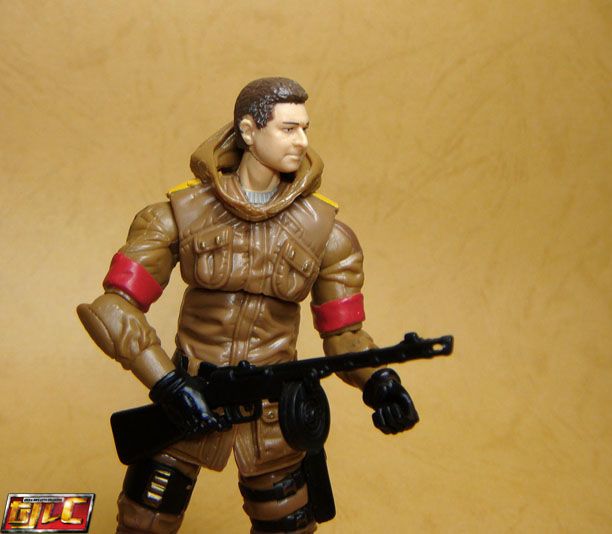 I can't say I like the sculpt of this figure. Seems a bit too young for a general. Supposedly, the sculpt is based off the likeness of Hasbro Toys' Global Brand Manager VP, Derryl DePriest.

Colonel Brekhov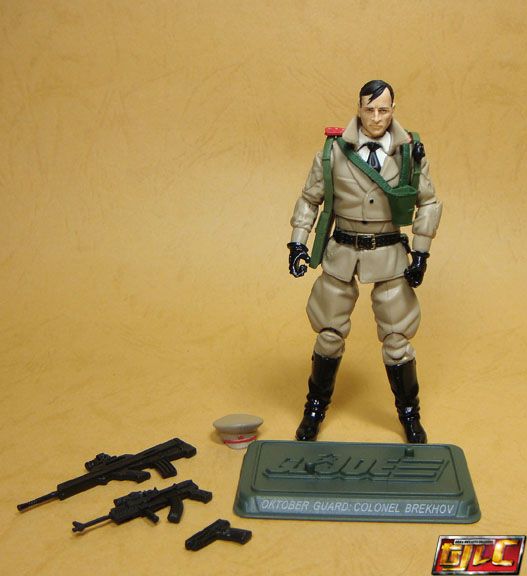 The team leader of the Oktober Guard, he's appeared a few times in the cartoons. He was killed by Iron Grenadiers while on a rescue mission in the old Marvel Comics.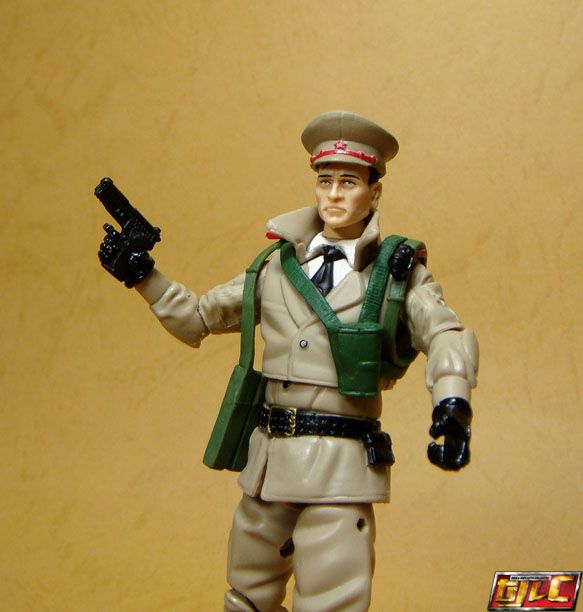 With Col. Red Star from the 25th Anniversary 2pack. After Brekhov was killed, Red Star was introduced in the Marvel comics as the new leader of Oktober Guard. Roadblock quickly mentioned that Red Star looks similar to Brekhov, to which Red Star says "it's a long story for another time" but it isn't explained further at any point in the comic's run.

Uhhh… yeah I don't see the resemblance… Roadblock must need glasses.

The Oktober Guard higher ups.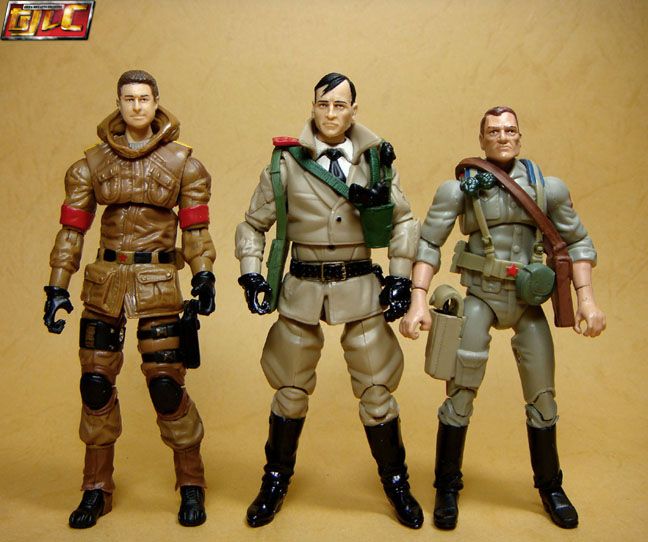 Schrage
The strong, silent-type member of the team.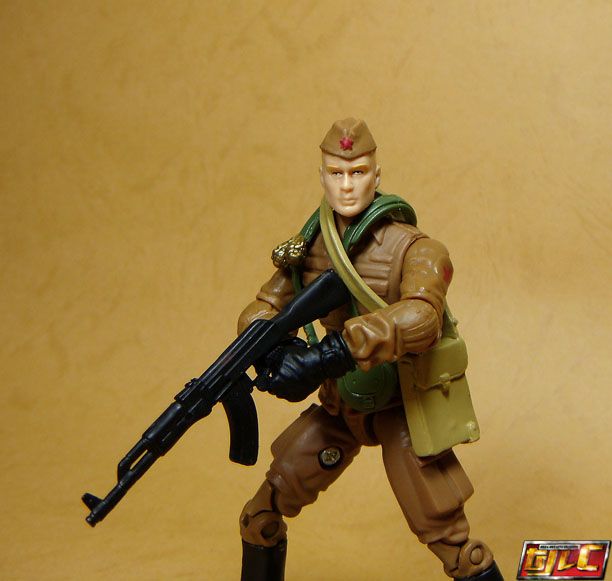 Stormavik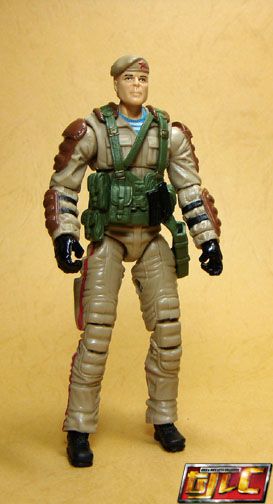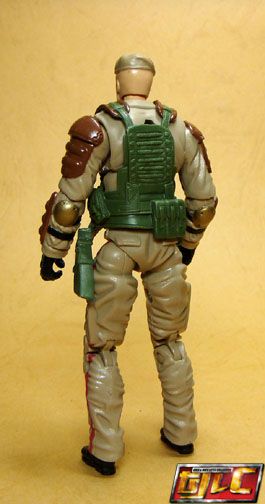 Horror Show

Heavy weapons specialist

Strangely, he comes with a knife sheathe on his gear, but I didn't see any knife in the package…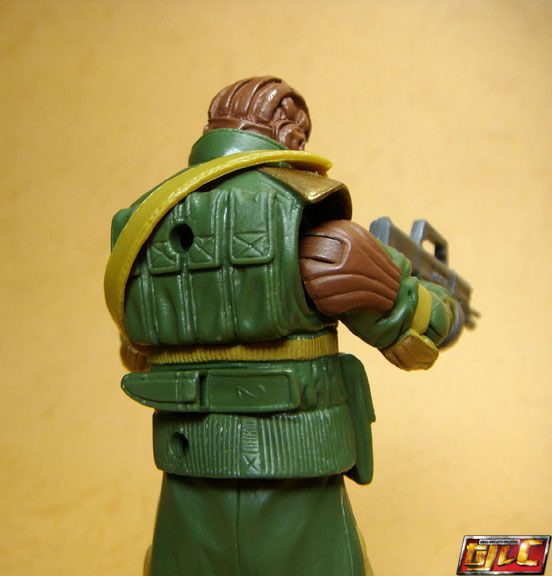 Horror Show was always my favorite of the bunch in the old Sunbow GiJoe cartoons.

Daina

Aside from Dragonski (not included in this boxset), Daina is the only other surviving member of the Oktober Guard, the rest were all killed by the Iron Grenadiers in a botched rescue mission (Col. Brekhov, Schrage, Stormavik, Horror Show).

The Oktober Guard team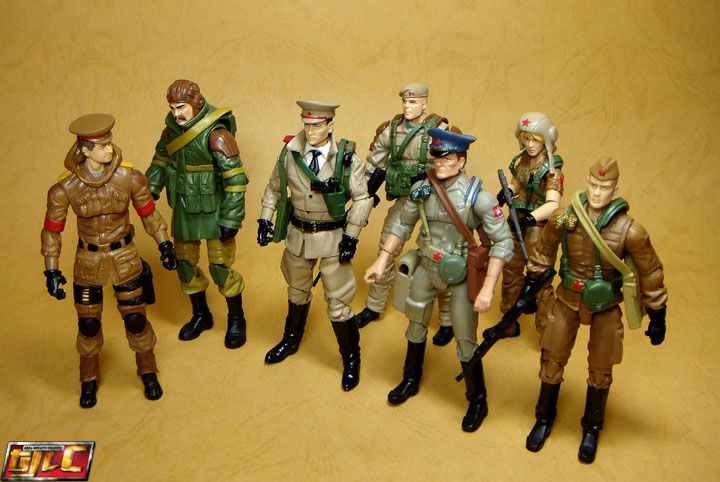 Gold