G.i. Joe Figure Subscription Service 3.0 Wave 4 (Hit and Run and Alpine)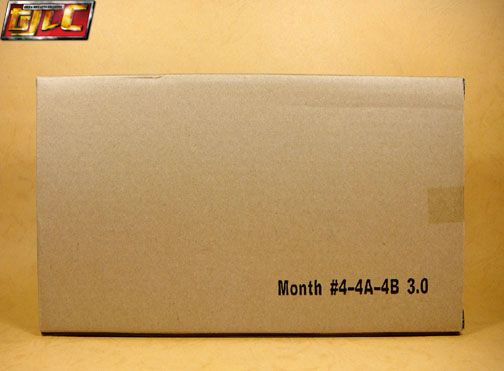 I'm surprised at the popularity of this guy, I like the camo paint but accessory wise, the Night Force version is better. But I will most likely stick with my Attack on Cobra Island boxset version (repaint of Airborne). The silly "dot matrix" stubble on this one is too odd for words.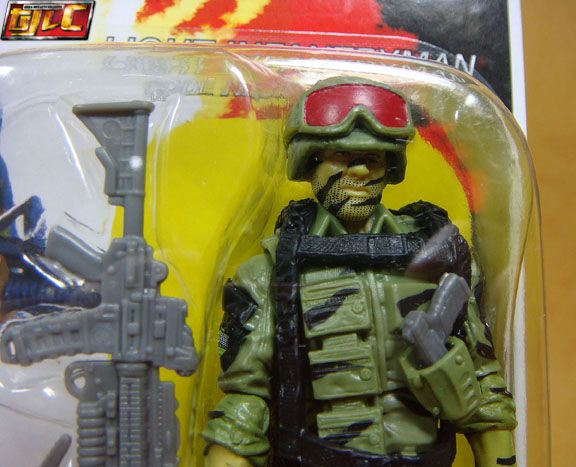 I really dislike this figure. It's based on the old Valor vs Venom line and the figure is a reuse of the Tracker Kwinn body. But it makes no sense for a mountaineer to wear shorts going up a mountain. Maybe it's just me. Either way I'm sticking with my Best of 80's Alpine, which is more cartoon accurate anyways. This guy is staying carded.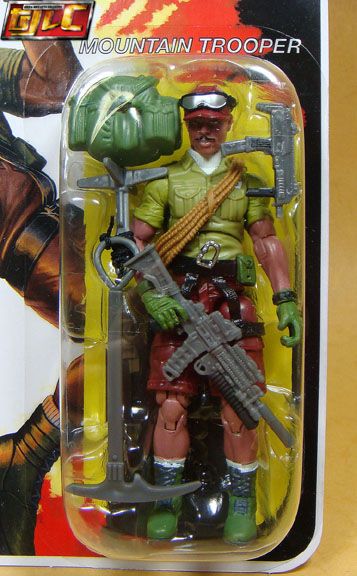 Gold