G.i. Joe FSS Figure Subscription Service 4.0 13th Figure (Carla Greer AKA Doc)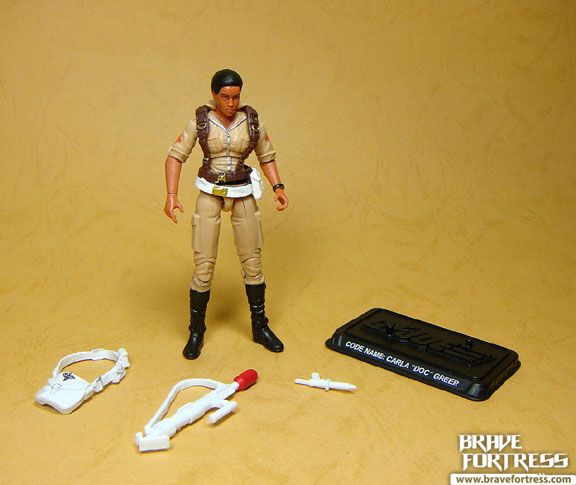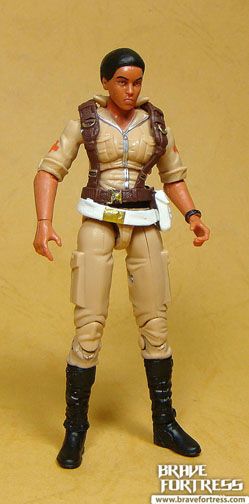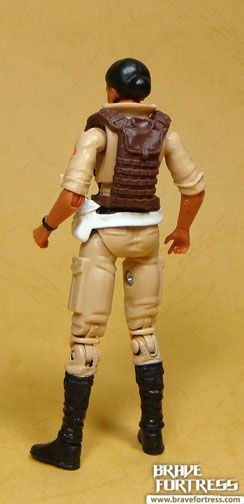 Carla Greer followed in her uncle Carl Greer's footsteps and joined the G.i. Joe team as a field medic. This character never appeared in the Sunbow or DIC cartoons and was only introduced in the G.i. Joe Reloaded comics from Devil's Due publishing back in 2003.
I could be wrong but I think her head is a repurposed pilot Scarlet head and Oktober Guard's Dana for the body mold.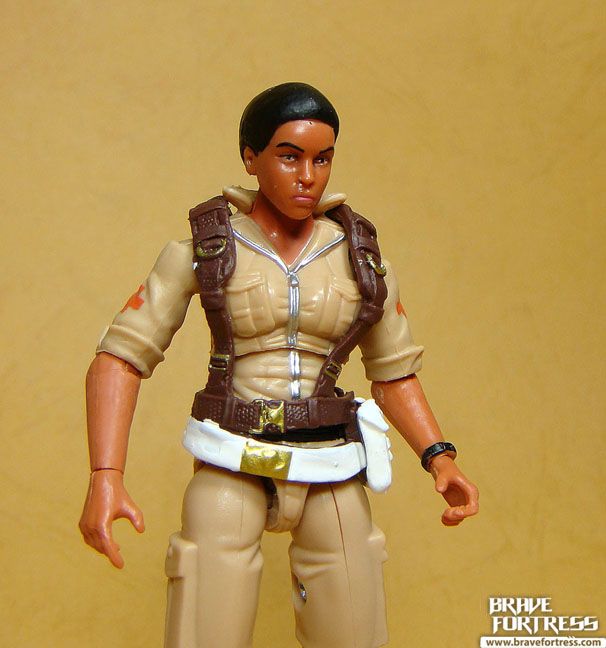 She comes with a medical bag and syringe.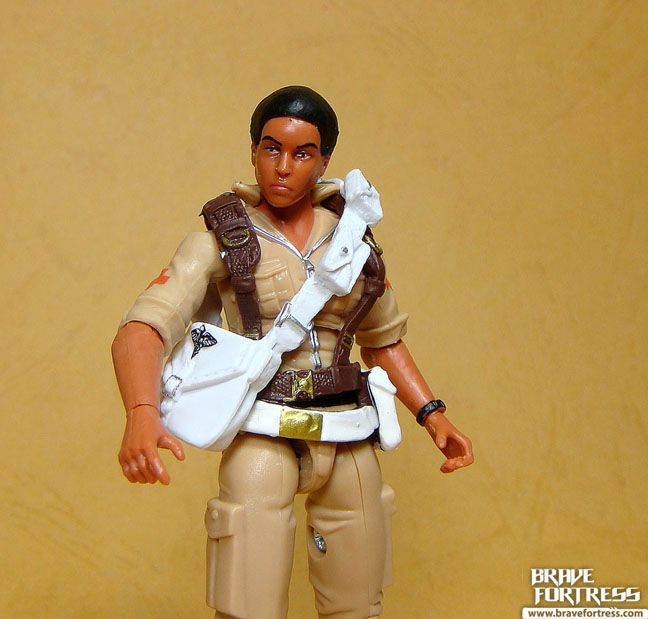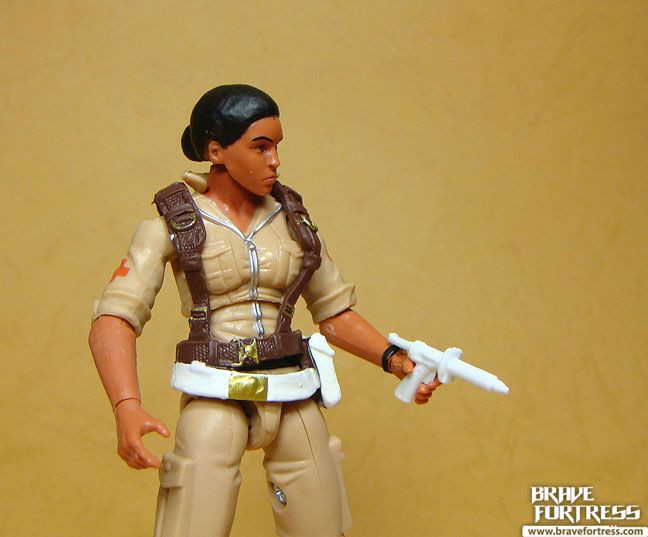 She also comes with a signal flare launcher. She doesn't come with any guns or weapons. Wonder what she will do if Cobra attacks?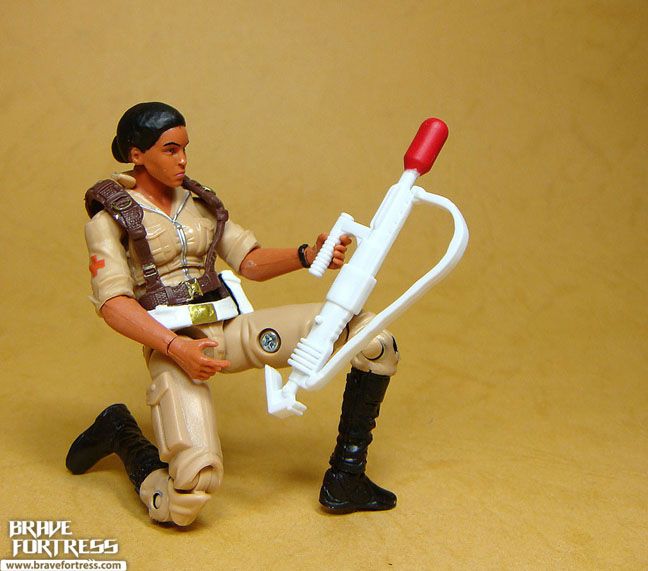 Gold