G.i. Joe Heavy Conflict 2pack (Heavy Duty & Stiletto)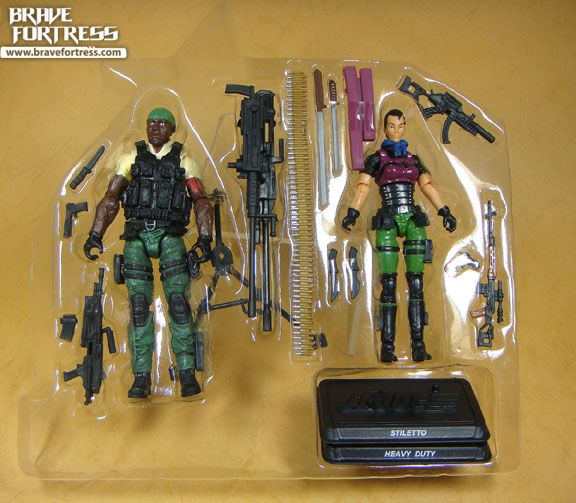 The filecards are printed in 4 different languages, English, French, Portuguese and Spanish (2 per side)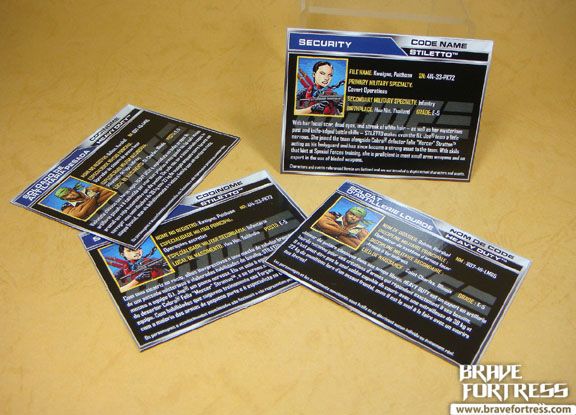 Heavy Duty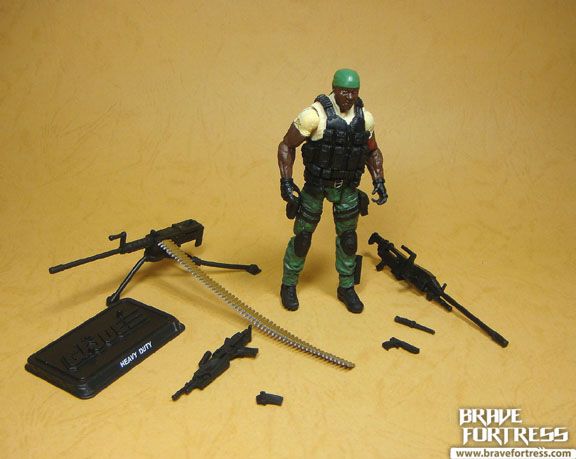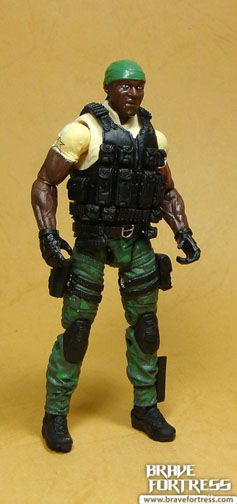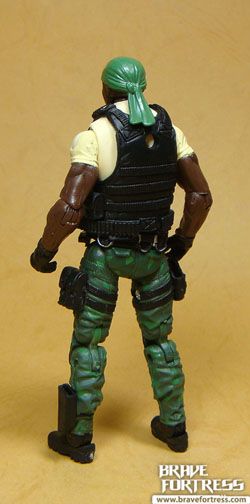 Hailing from the DIC era G.I. Joe cartoons, Heavy Duty was meant to be the new heavy machine gunner for the Joe team (DIC couldn't use most of the original Joe characters from Sunbow). It was mentioned the he is Roadblock's cousin in the Spy Troops movie.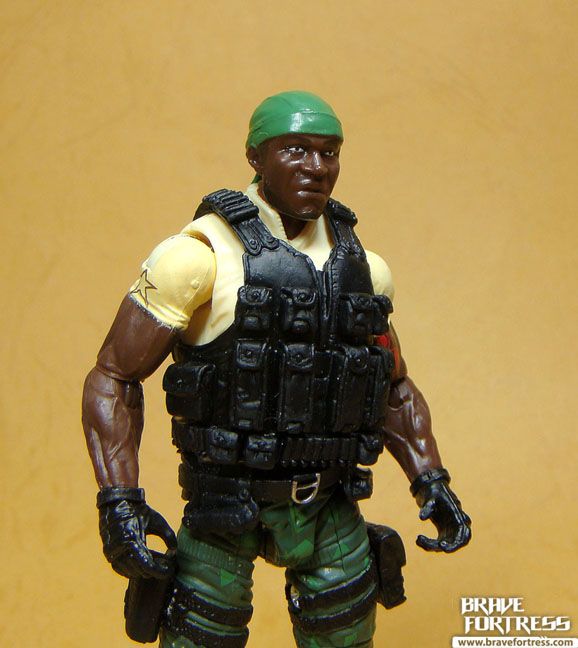 He comes with a sidearm and knife.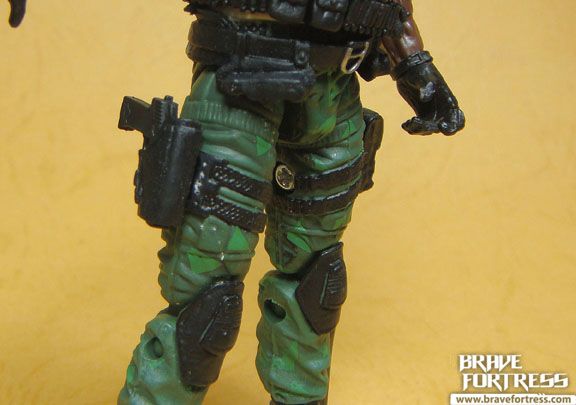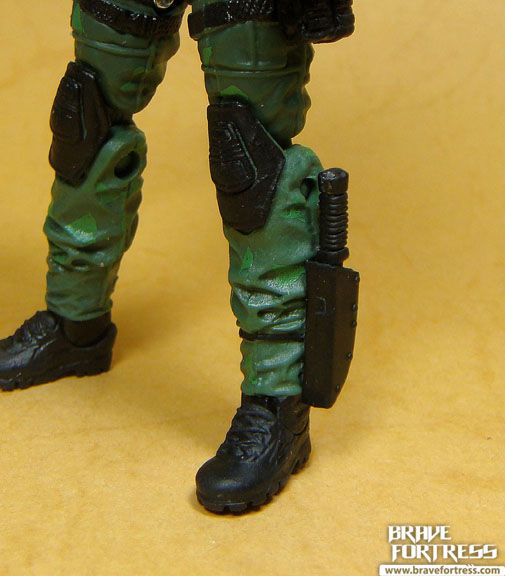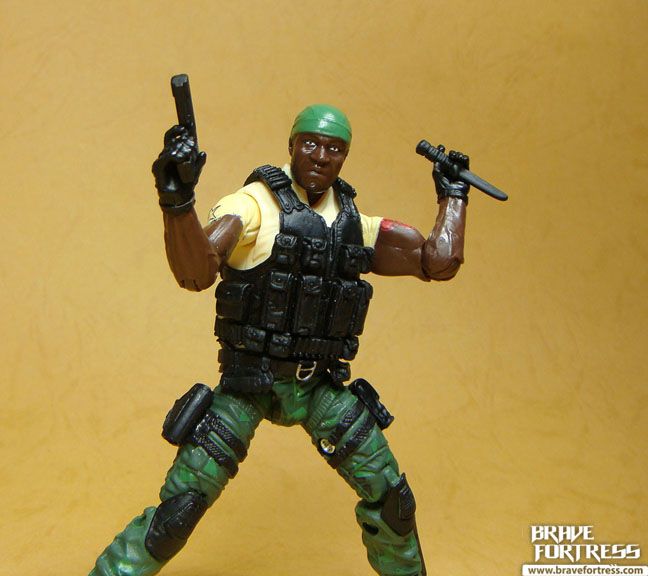 Lol… talk about heavy artillery, this guy comes with TWO big machine guns.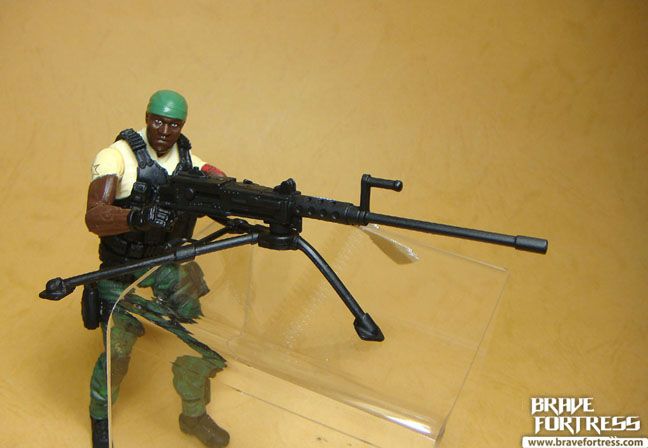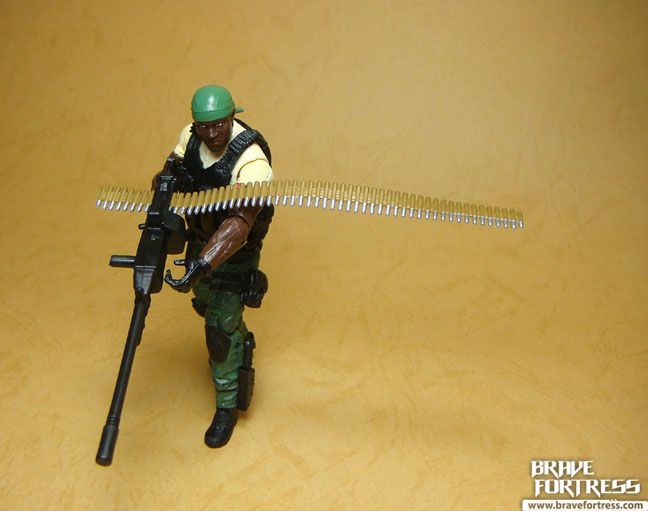 Plus another, smaller machine gun to boot.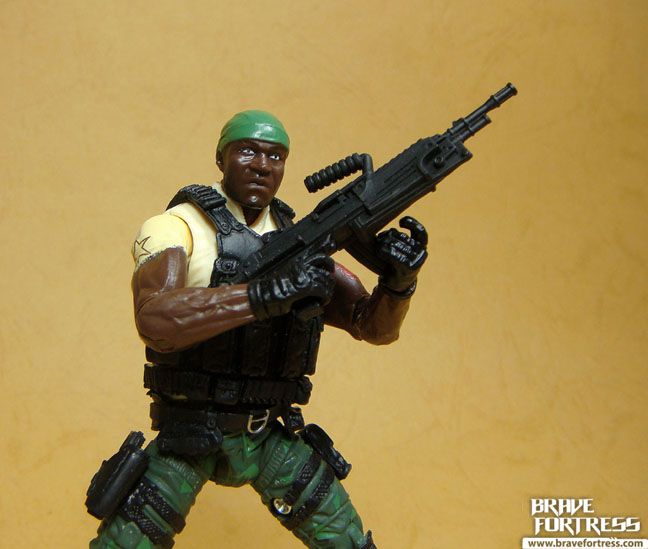 Stiletto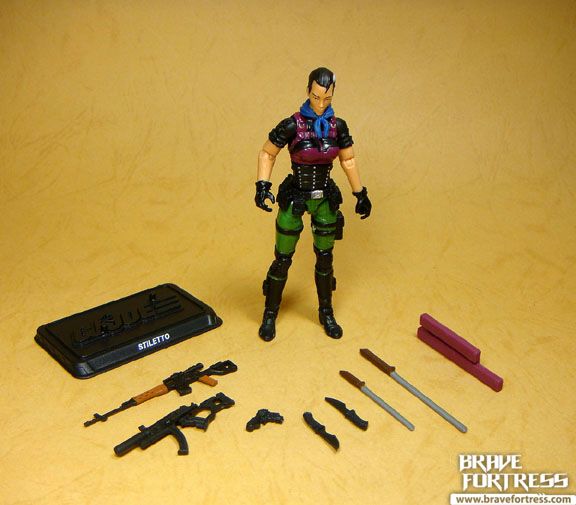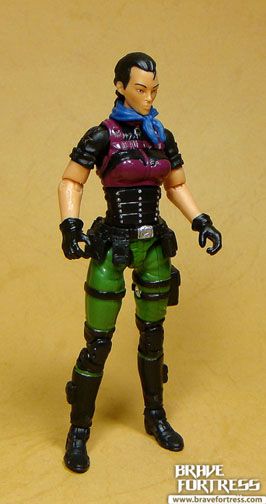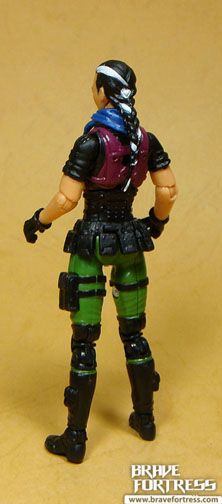 Stiletto was created by Bill Nedrow, the character was introduced in his G.i. Joe novel series and later on Stiletto won the Hasbro's Kindle Worlds fan poll and was subsequently made into an action figure.
The background of the character is that she has special forces training in Laos, and was captured and tortured on one mission in which she also lost the use of her left eye. She was later rescued by Cobra Commander and joined Cobra. She later defected to the Joes alongside Mercer. But her true loyalties still lie in question as she has on one occassion helped Cobra Commander escape.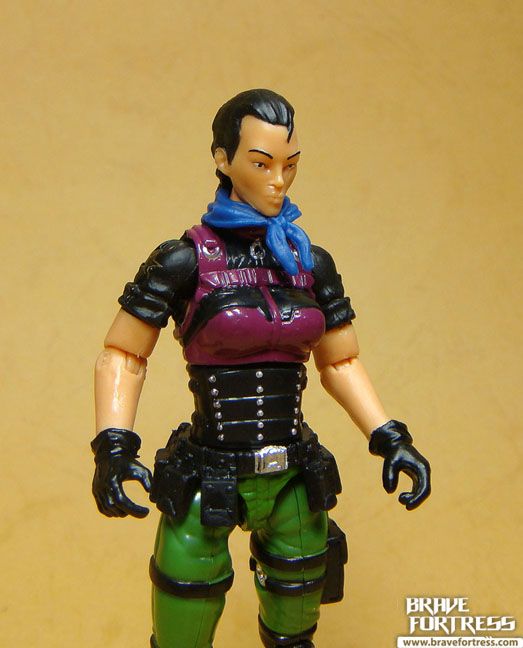 Katana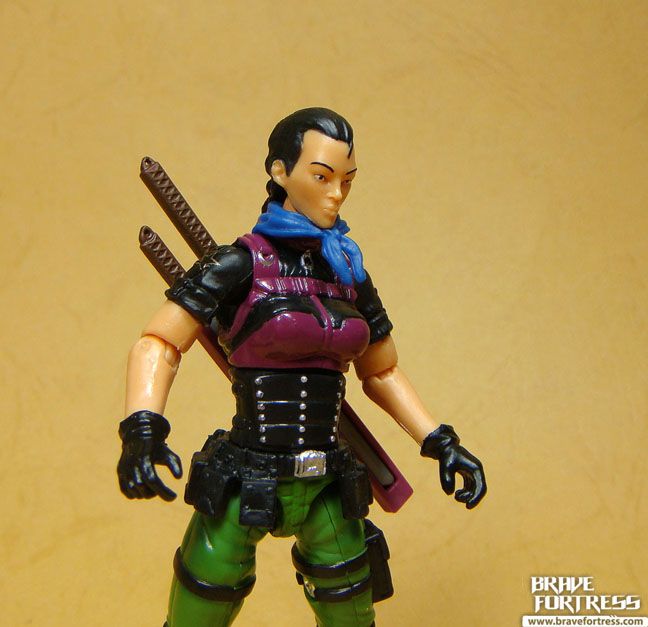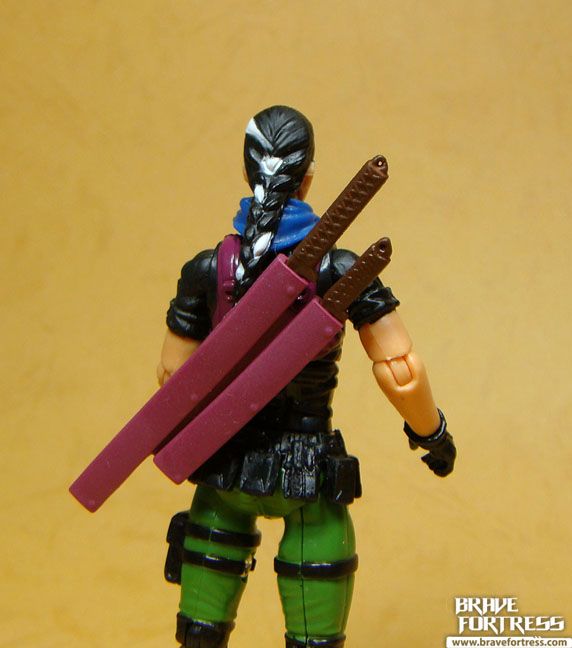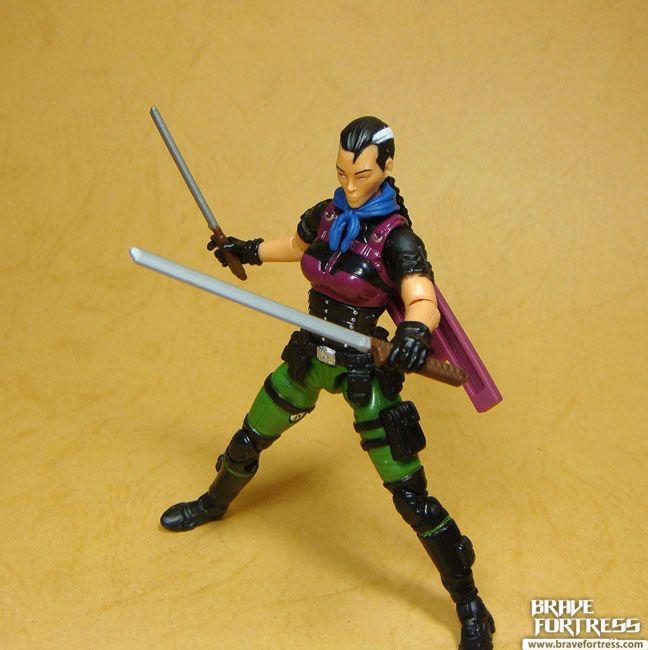 Although she has two small knives, she doesn't have any sheathes for them on her uniform.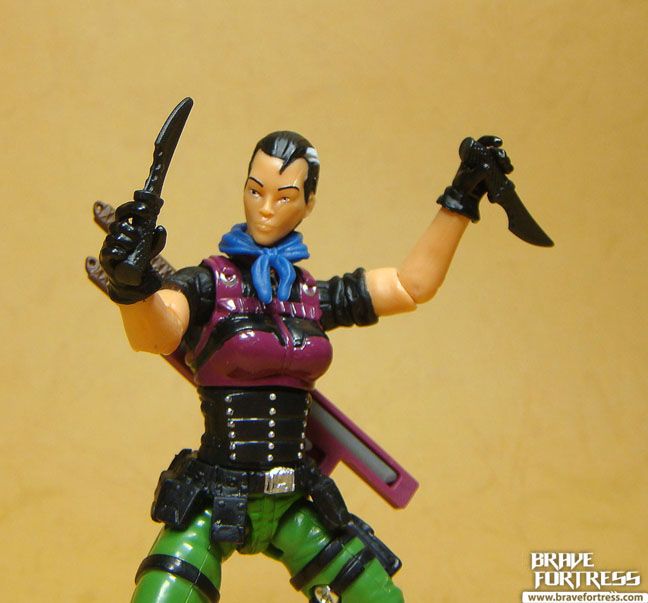 Same goes for this small sidearm.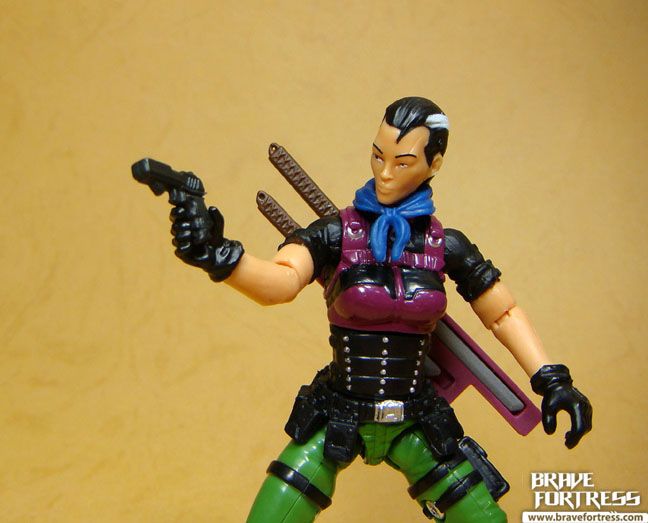 Sniper rifle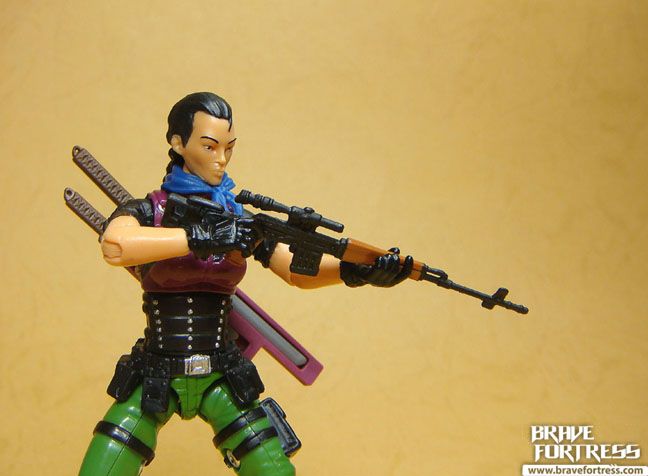 Between this tough as nails character and Agent Helix, it makes me wonder how Cobra ever even stands a chance.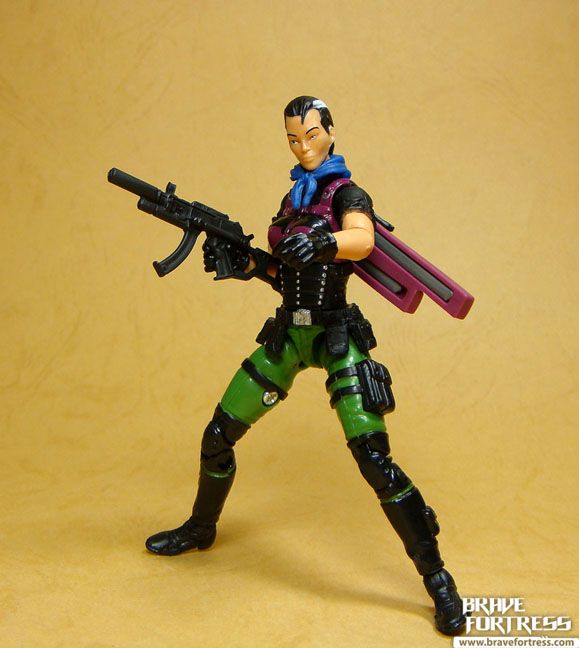 Gold