G.i. Joe Joecon 2014 Clutch and Ice Storm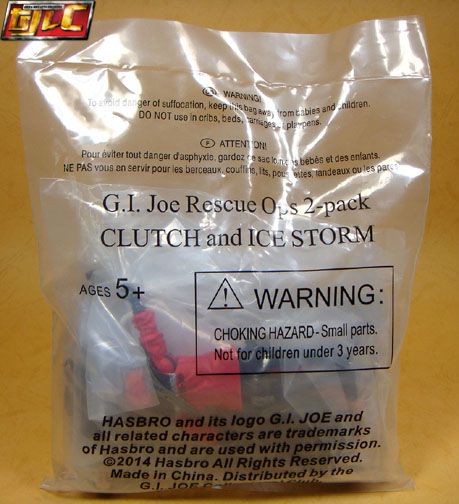 Ice Storm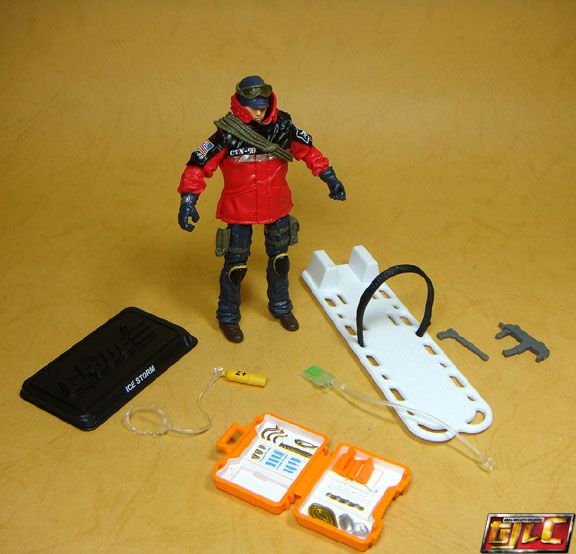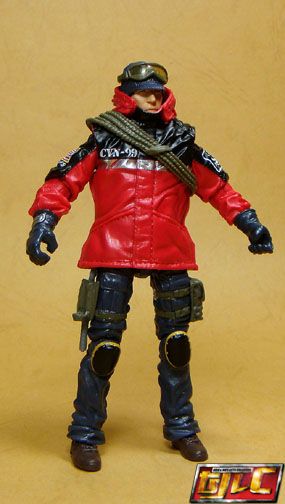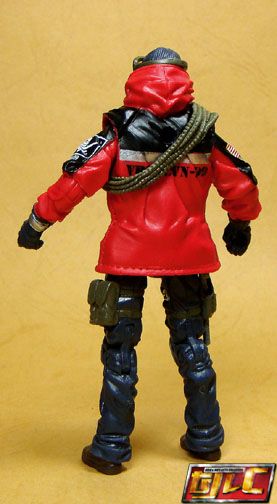 USS Flagg patch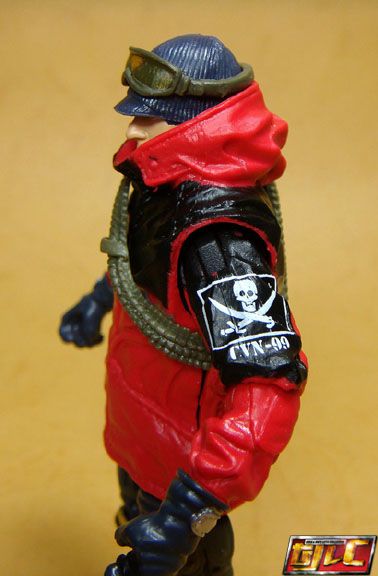 According to his Bio, Ice Storm loves to design toys, especially of his fellow Joes re-imagined as action figures. .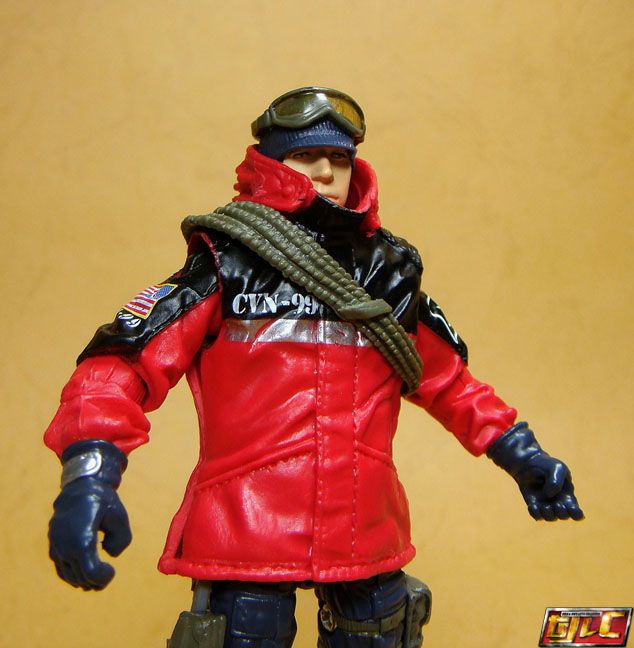 Pistol and silencer can be holstered on the leg.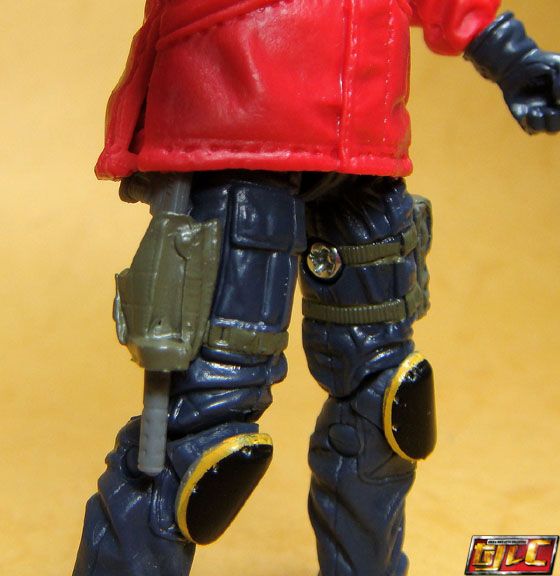 Rifle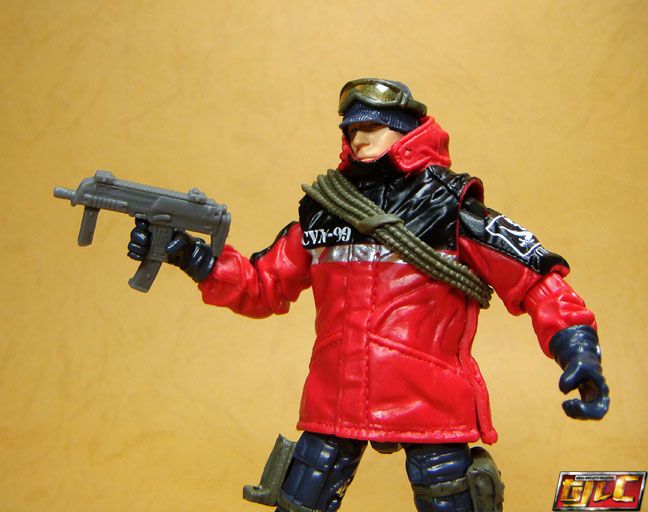 It's nice to see another medic character added to the Joes.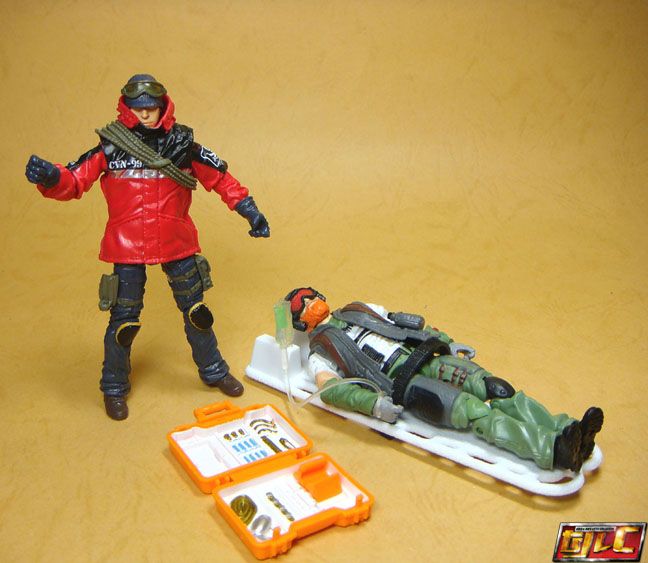 With the Ice Storm that came with the ROC Polar Shark vehicle.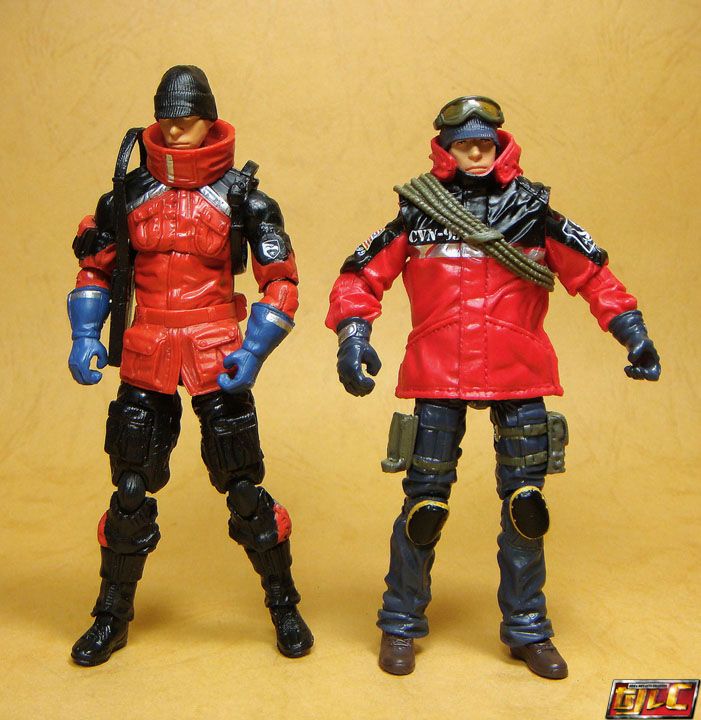 Clutch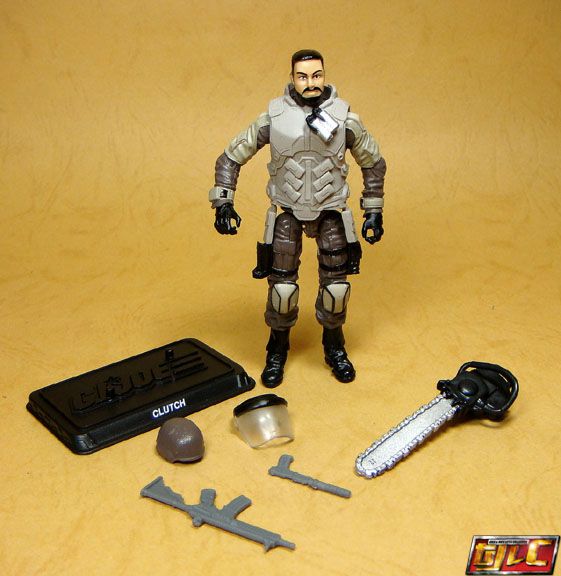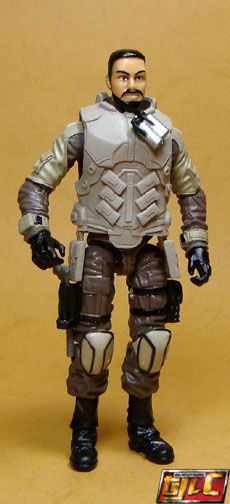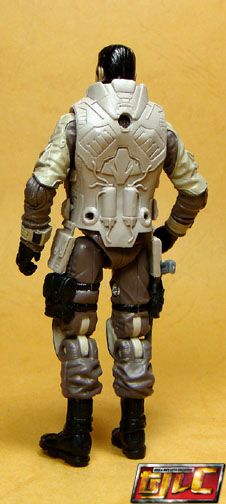 Head is still the same as it was from the 25th Anniv line.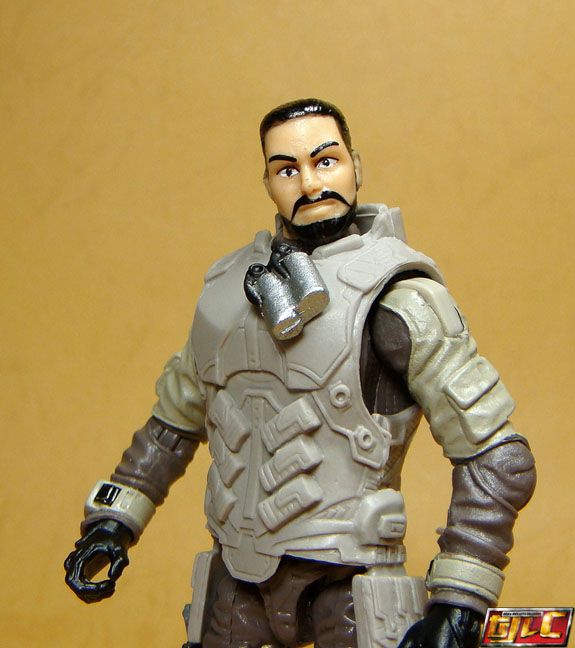 Pistol can be holstered.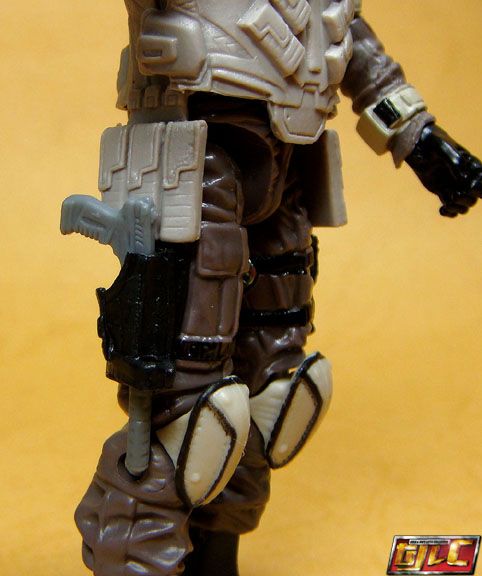 Rifle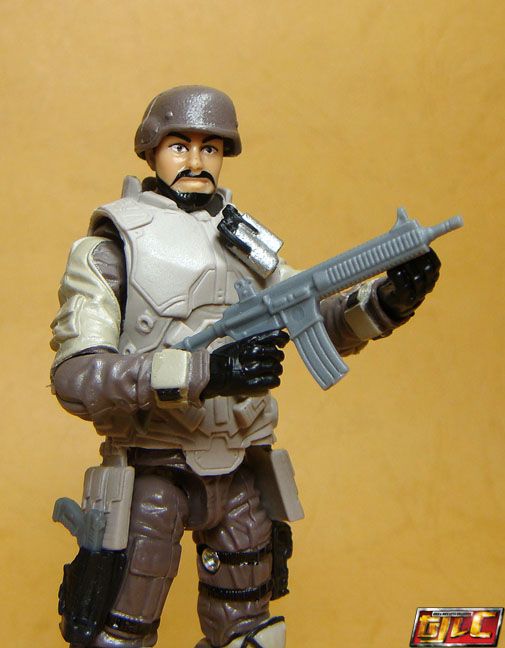 Chainsaw!!!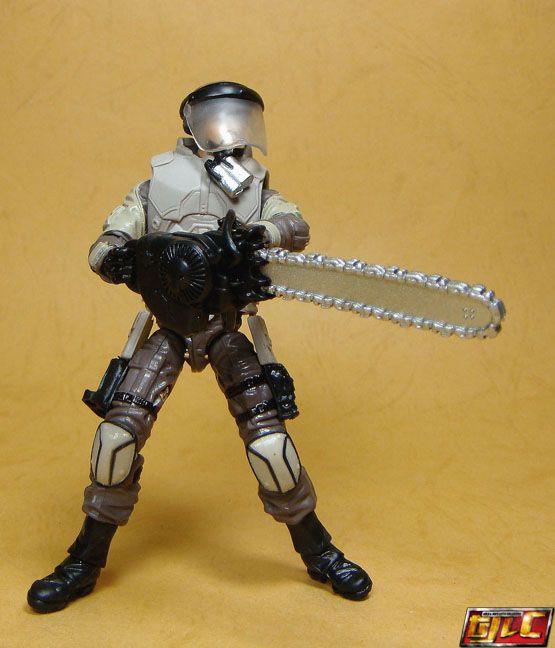 Coolest weapon to kill zombies with.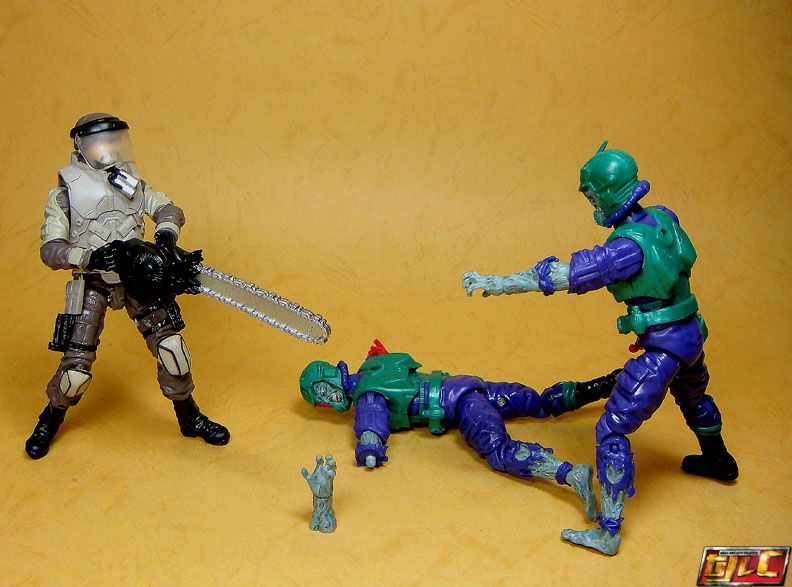 Gold