G.i. Joe Night Force
Finally! My modern-era NF line is complete! Whew! Blasted Crazy Legs left me hanging there for a while. .
I originally had only the bagged figures, luckily, backtracking the boxes and inserts wasn't too hard to do on Ebay. . My figures have a home now.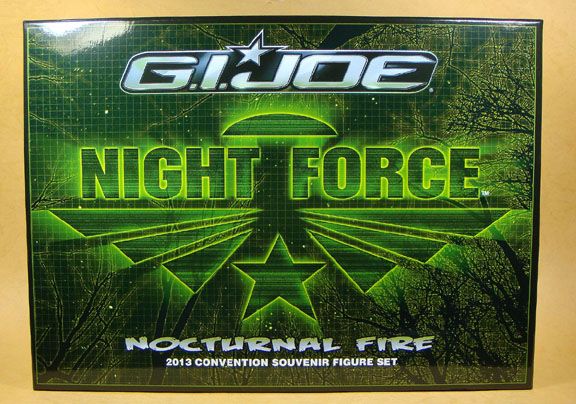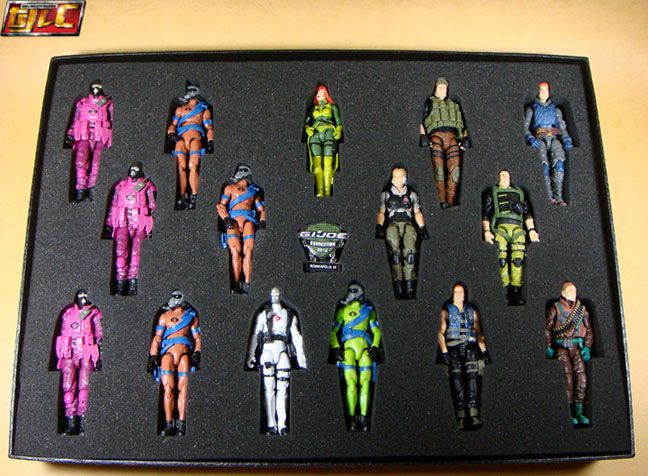 Night Force! (Lt. Falcon came from the FSS 2.0 line with Cesspool)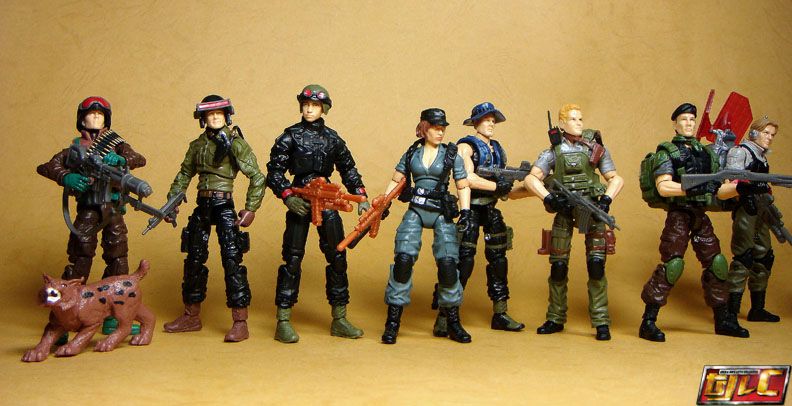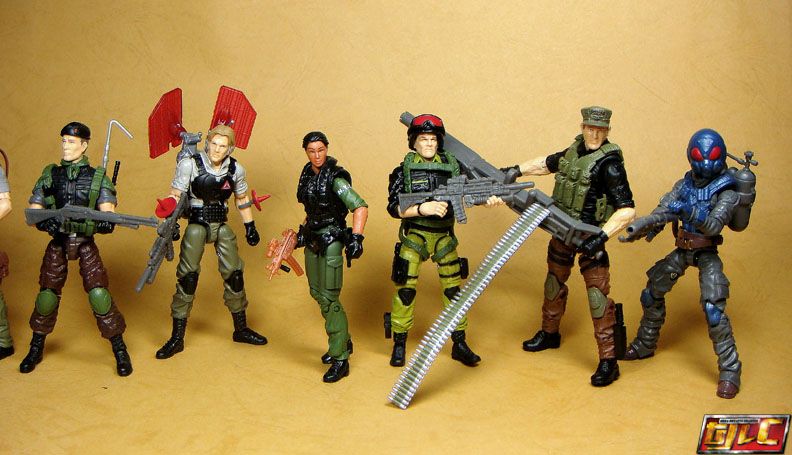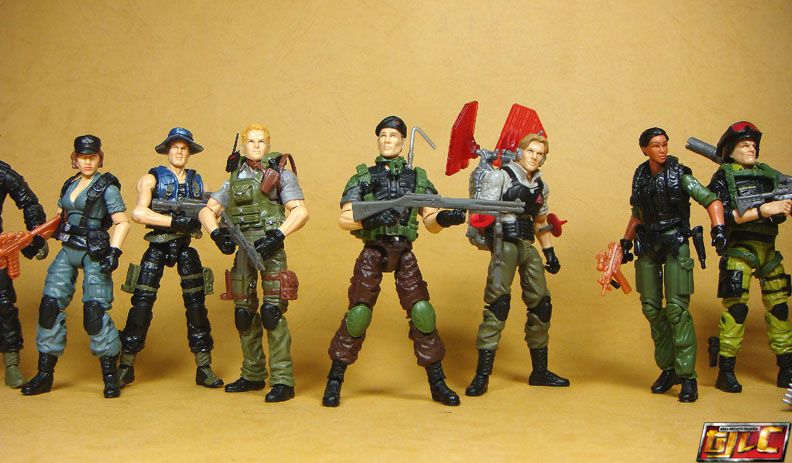 There are other worthy mentionables that can be included in the NF lineup too.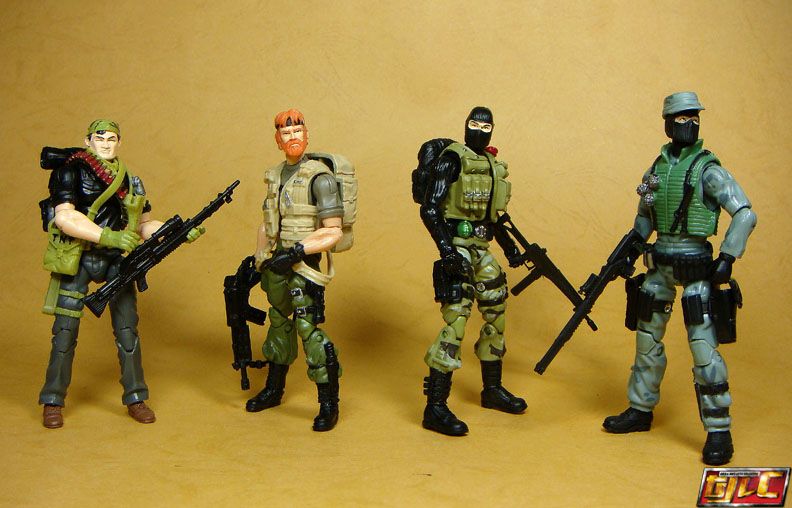 Tunnel Rat – from the ROC 2pack with Monkey Wrench
Outback- from the Attack on Cobra Island 7pack
Beach Head- from the ROC Snarler bike set with Roll Bar
Shockwave – from the ROC 2pack with blue Night Creeper Ninja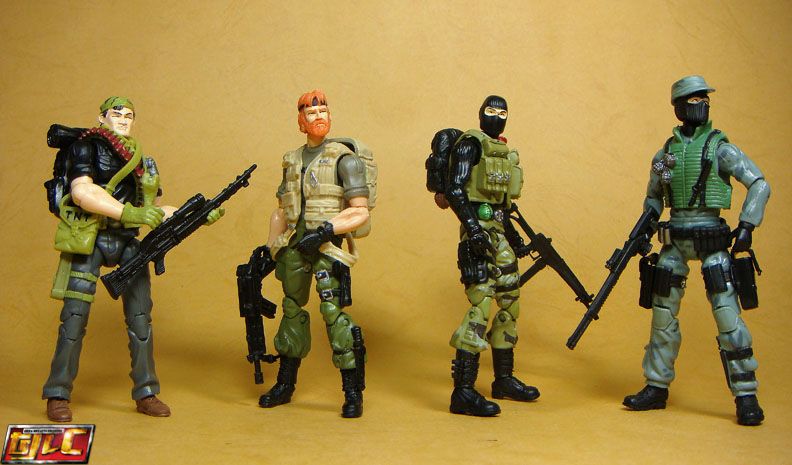 The Full (?) Night Force team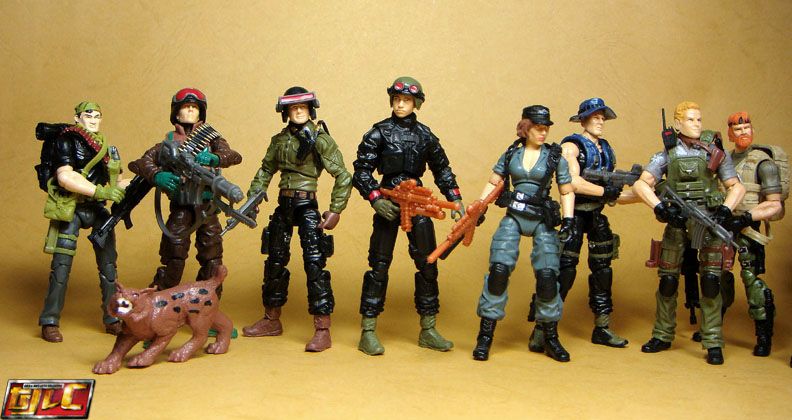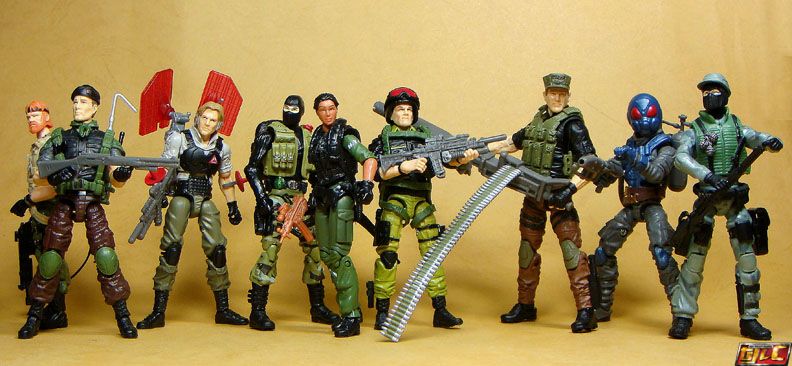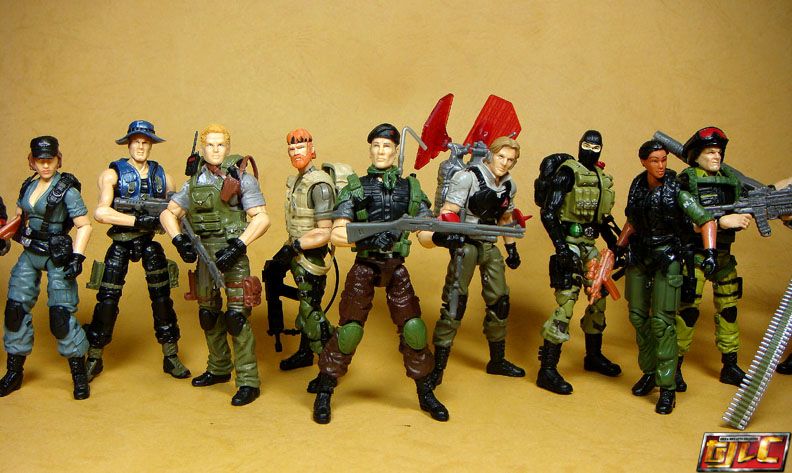 So far, the only figures missing from the original are Lightfoot and Sneak Peak.
http://www.yojoe.com/action/subteams/nightforce.shtml
Gold