G.i. Joe Pursuit of Cobra Wolf Hound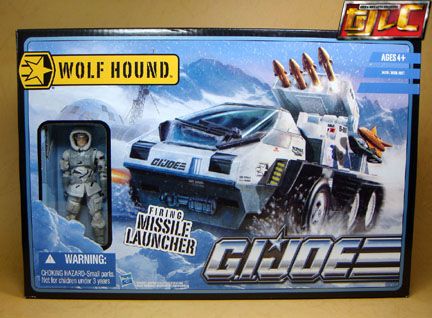 For the unfamiliar, Wolf Hound is an updated version of the vintage Snow Cat, with new missile launchers, new windshield and most obviously, a "weathering" motif. Unfortunately, the weathering is really bad in some areas (like someone smeared grease all over the white plastic). Luckily, the stickers lessens the weathering effect down a bit.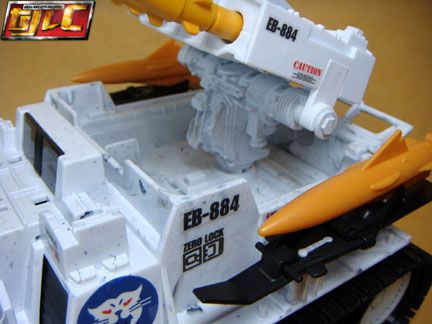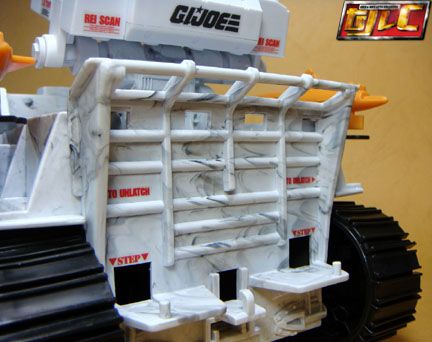 Features:
Open engine cover.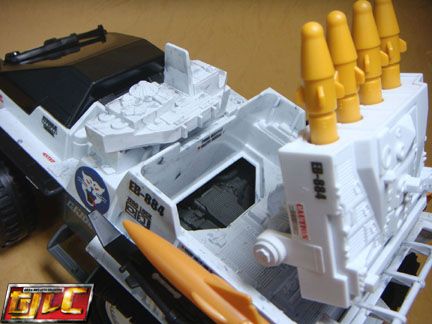 I really love the updated launcher, it's more solid compared to the vintage Snow Cat launchers (the missiles were just clip ons back then).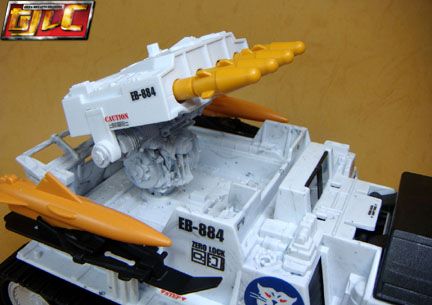 Ski-mounted torpedoes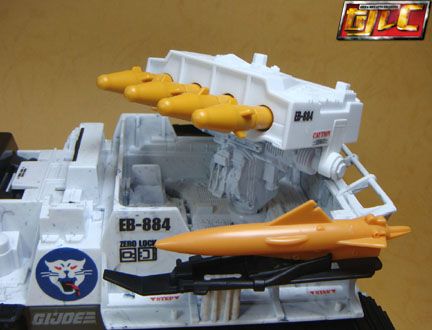 Driver White Out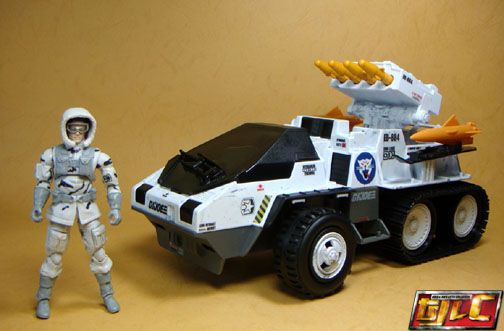 White Out supposedly sports an all new headsculpt. White Out is pretty over-simplified though, no weapons and no display base. Sigh.

According to Yojoe.com, White Out first came out as repainted vintage Snow Job back in 2000.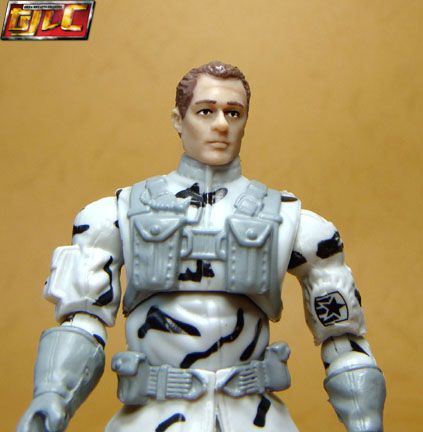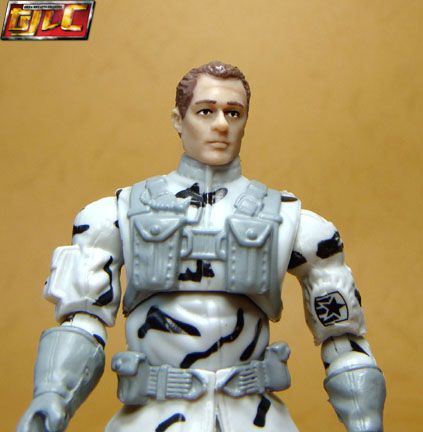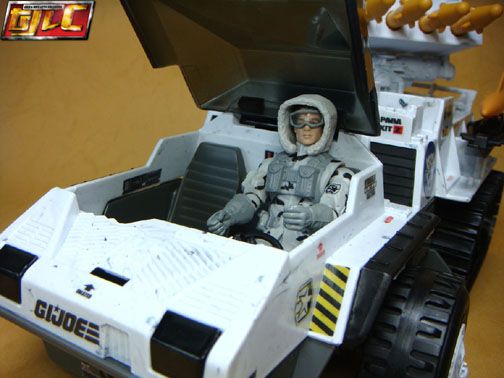 Here's a custom Frostbite I made a while back using only swapped parts.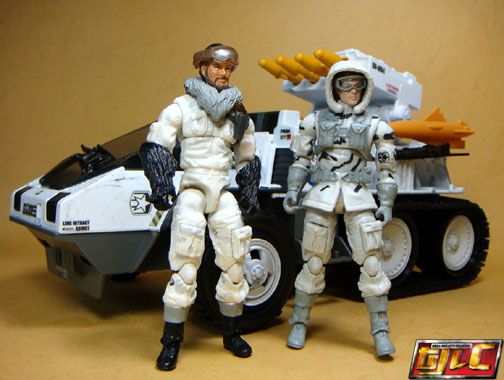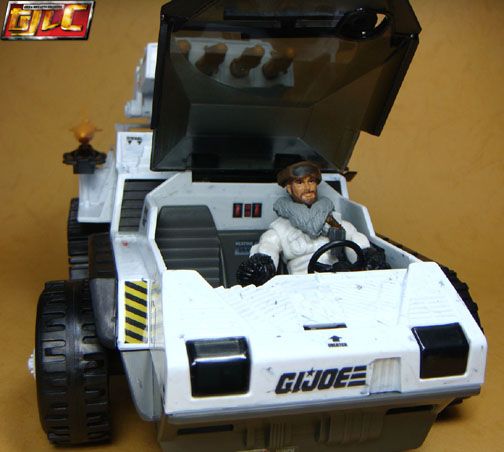 Gold