G.i. Joe Retaliation Cobra HISS Tank
The toy can be disassembled and returned back into the box.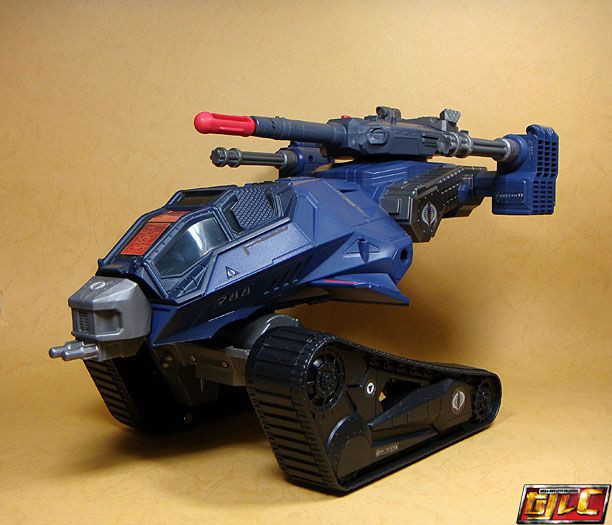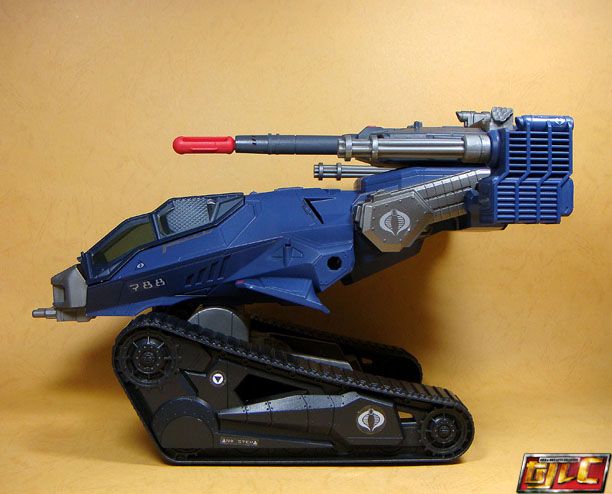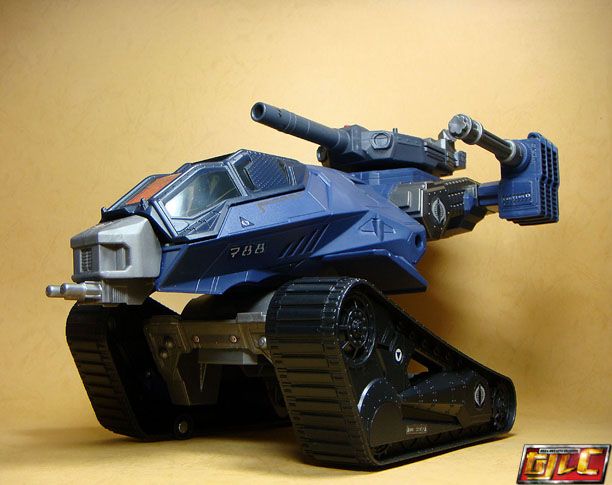 Driver's seat.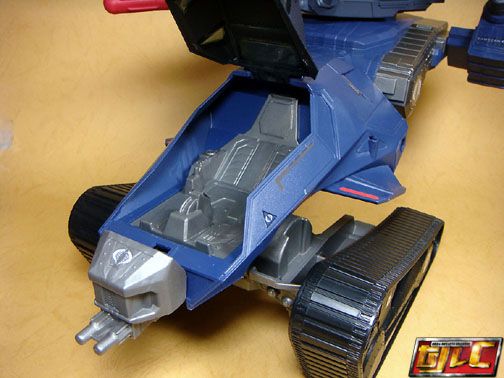 Main cannon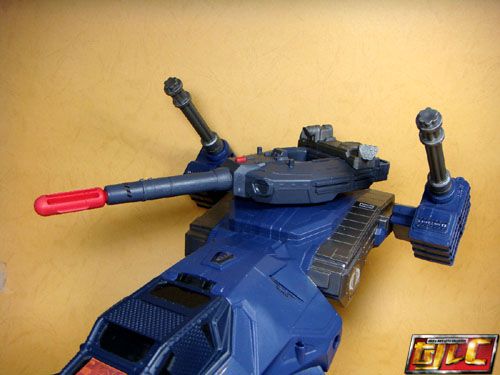 The front guns pop off way too easily.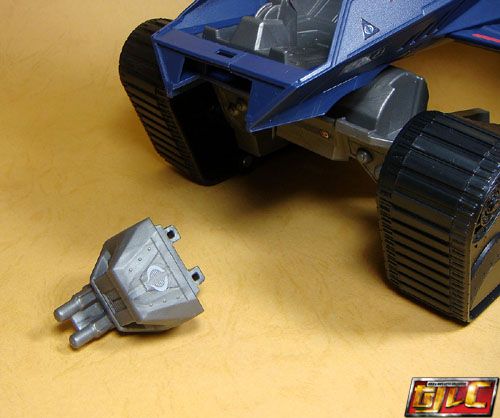 The gatling cannons can be placed in either the hole on the HISS.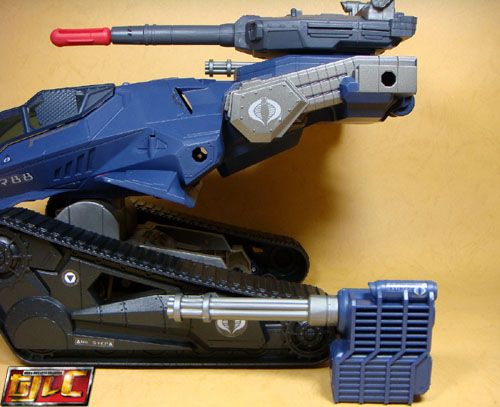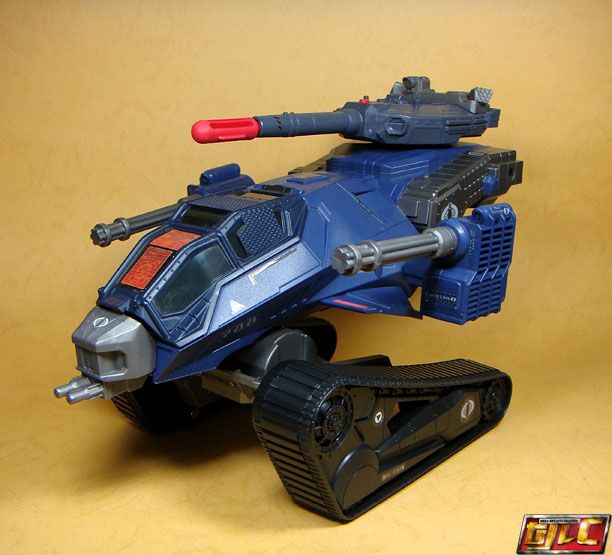 The Retaliation HISS comes with a Cobra Commander with 5 points of articulation. The tooling and paint isn't half bad, certainly better than the Ironman figure that came with the Avengers Quinjet. However, the plastic used feels cheap and soft, kind of like the Marvel Legends figures being produced now from Hasbro. Recycled plastic?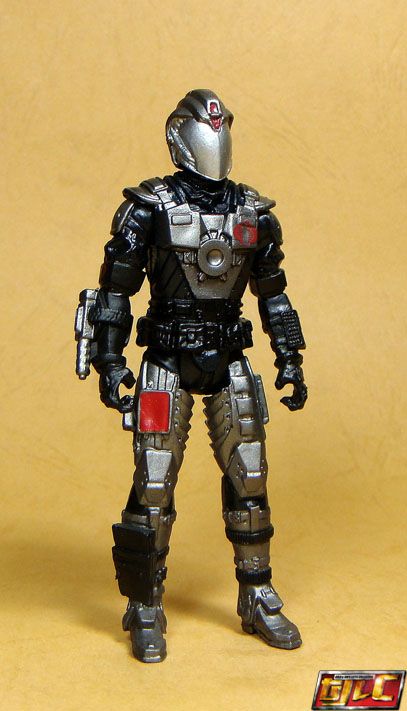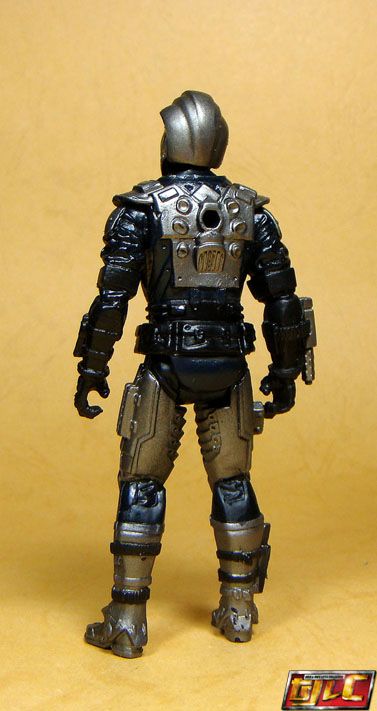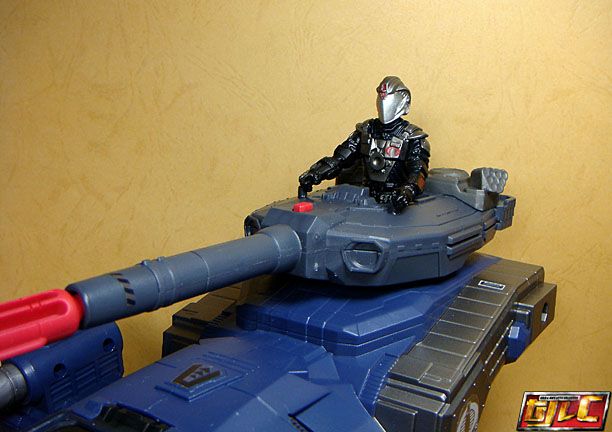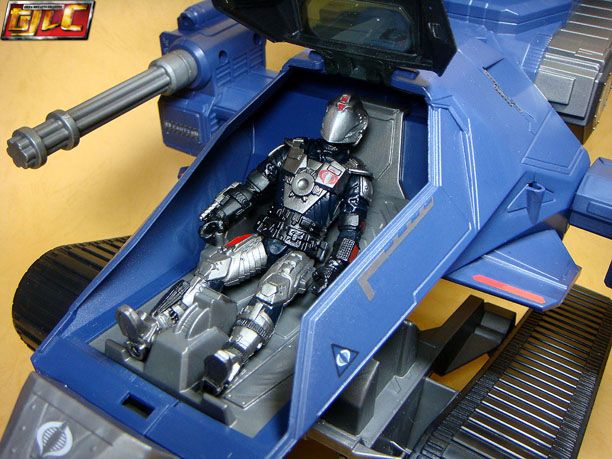 Hasbro included a gimmick called "Cobra Strike" mode. The main cab of the tank rises up. It's not really cool-looking or useful and seemed better executed with the Pursuit of Cobra HISS Tanks.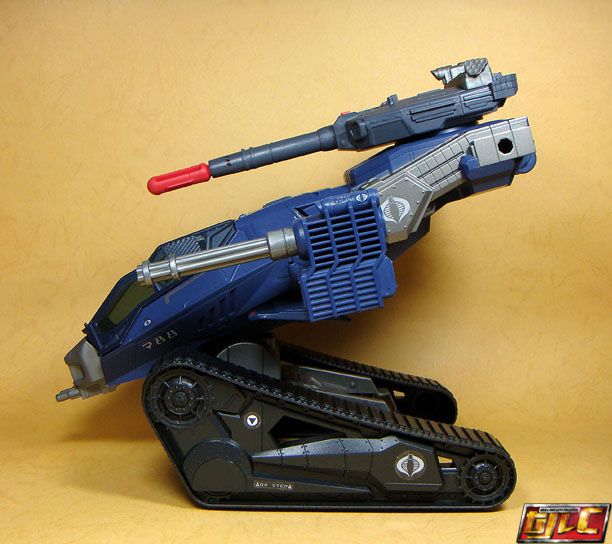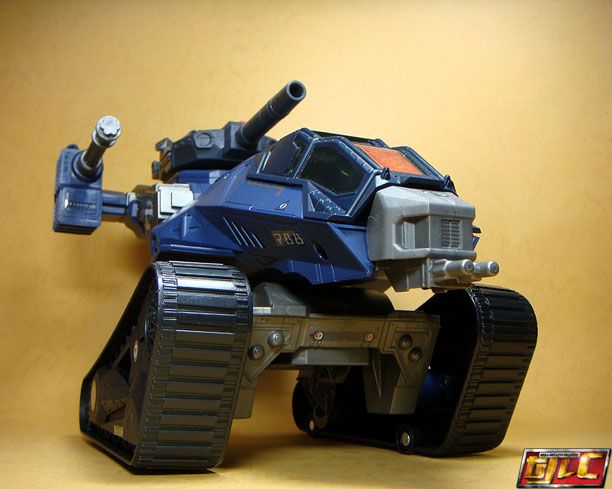 Gold