G.i. Joe Rise of Cobra Armored Panther
Box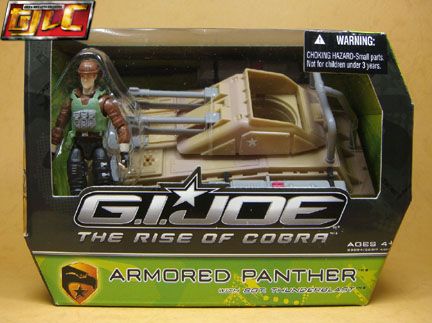 Not really set to get the vehicle, I only got this for the Thunder figure, Thunder was a part of the original Sunbow cartoon G.i. Joe team. This figure is close enough to represent him in the 25th Anniversary line.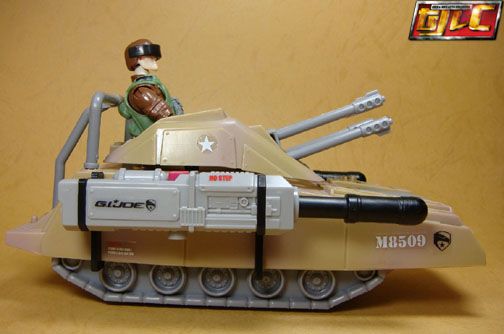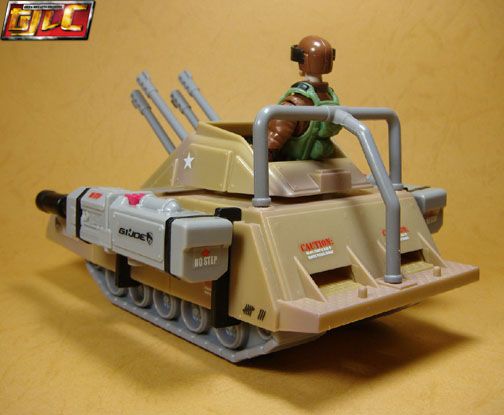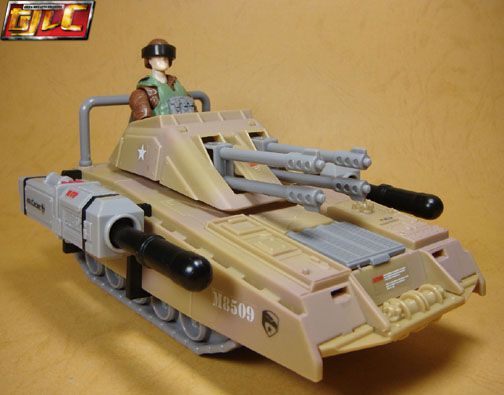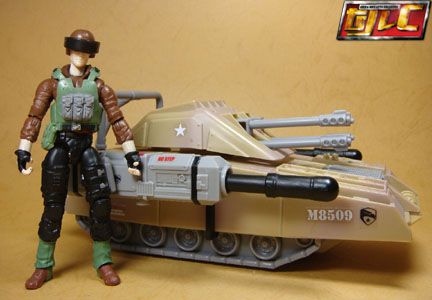 Thunder does not come with a display base, his side arm is sculpted in.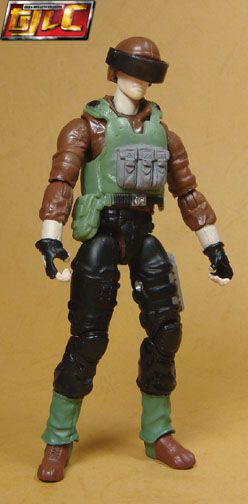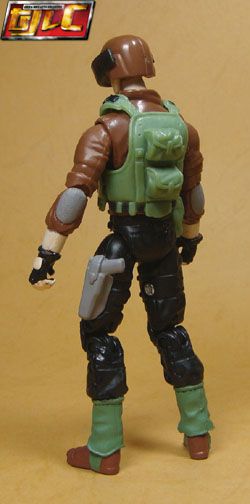 Repainted General Hawk head?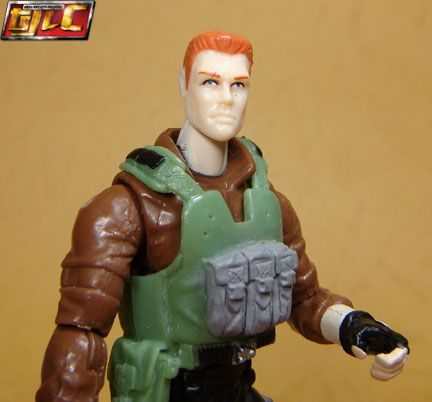 Gold