G.i. Joe Rise of Cobra Walmart Exclusive Cobra Heetseek Missile System Battle Station
Cobra HEETSeak Missile System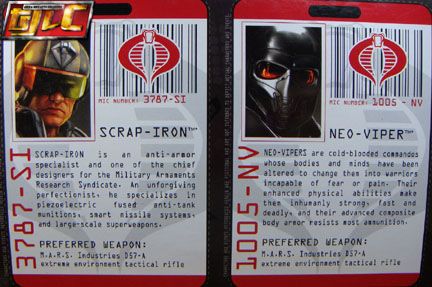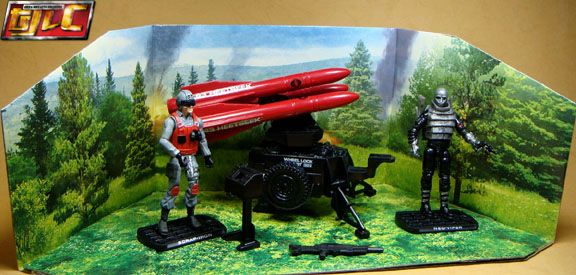 Reissue of the vintage Missile set, the missile set orginally came as a Joe weapon, before later being repainted as a Cobra Weapon.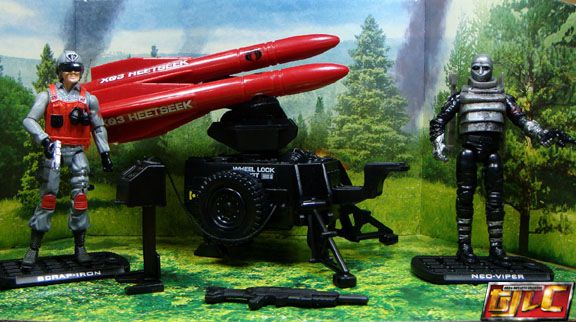 Scrap Iron is a repaint from the 25th Anniversary 2pack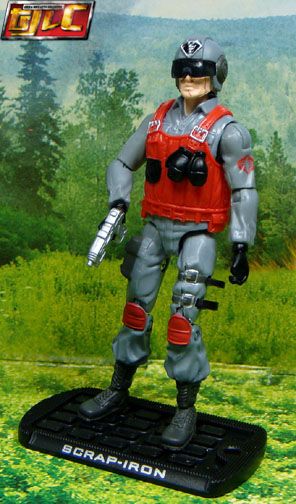 NeoViper is from the Rise of Cobra line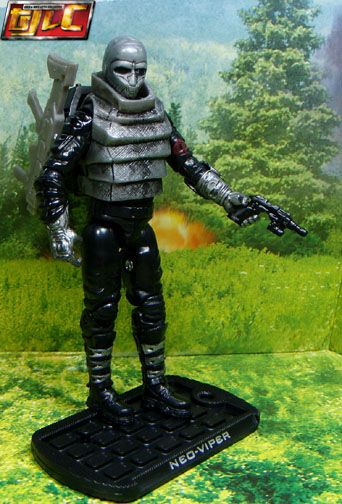 A shotgun is included but the grip is so thick, I think it might ruin the "kung-fu grip" of the figures.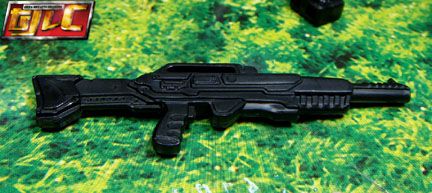 Missile system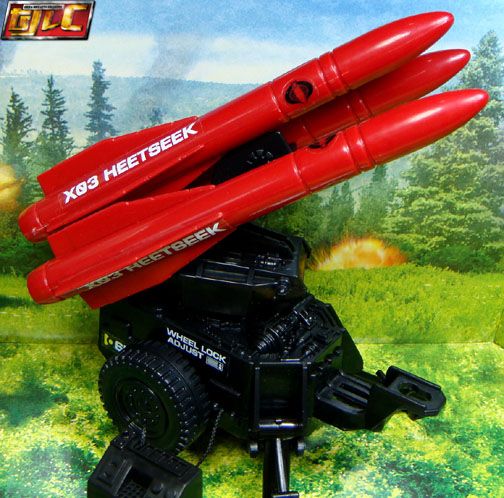 Computer control console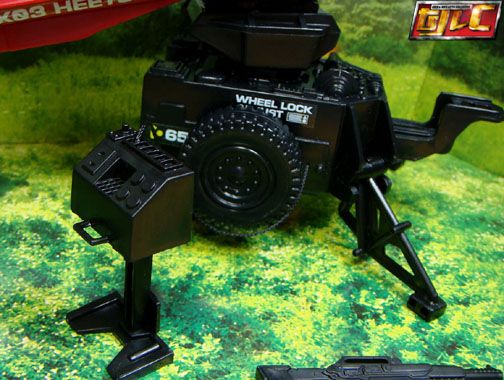 Retractable stabilizer parts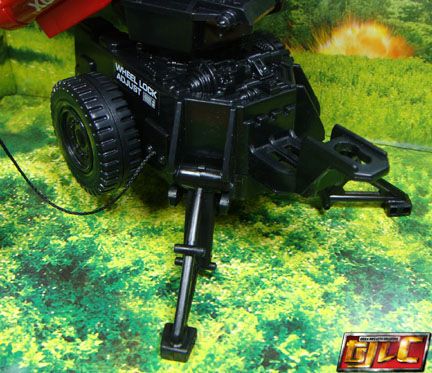 Incidentally, if you have the Ultimate Battle Set (the one with the MOBAT), you can hook up the HEETSeek to the Crimson HISS tank to recreate the vintage "Sears Crimson Guard tank" set.
Gold