G.i. Joe Rise of Cobra Walmart Exclusive Outpost Defender Battle Station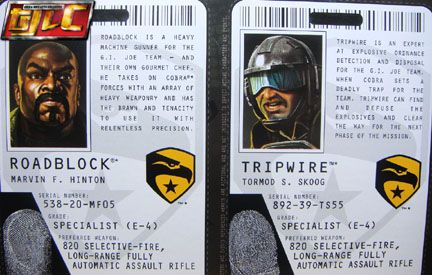 The playset comes with repaints of Resolute Roadblock and Tripwire.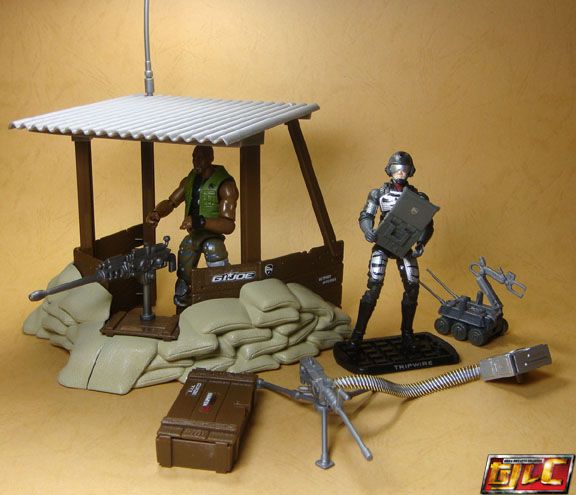 There's also a fold out diorama display for the playset. Very nicely done.

Similar to the vintage version, this set also comes with the crate with 3 guns (albeit the Dreadnok gun is not present here.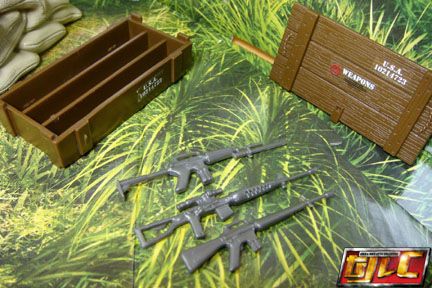 …Plus a bomb disposal robot and laptop (not included in the vintage set).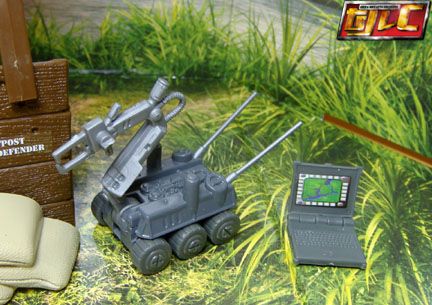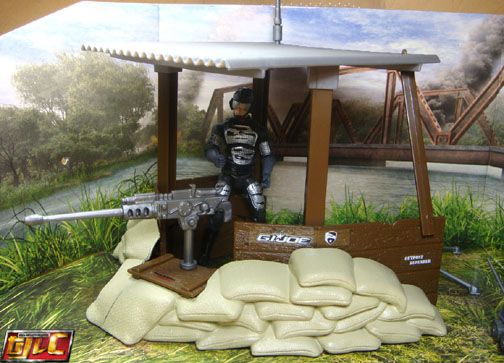 Gold