G.i. Joe Rise of Cobra Target Exclusive Jungle Terror Cannons with Range Viper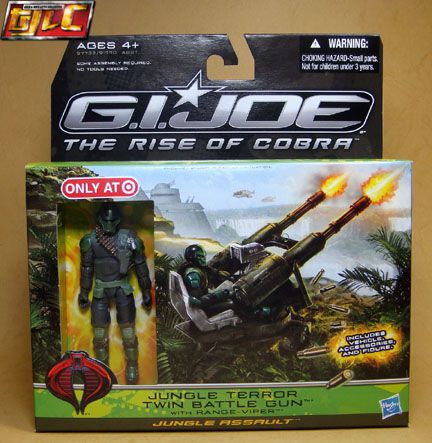 A repaint of the vintage G.i. Joe Twin Battle Gun (Whirlwind), but this time under Cobra colors.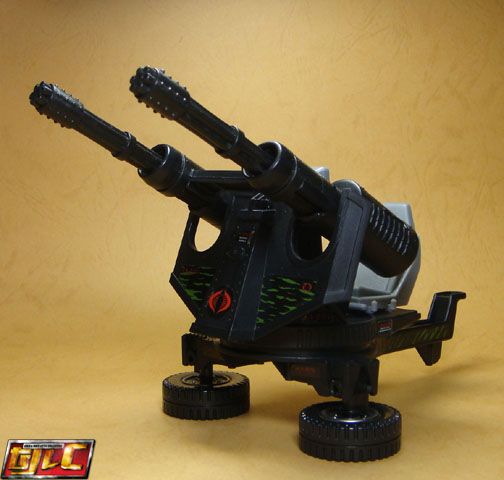 The set can be hooked to either a Cobra Hiss tank or Stinger Jeep for transport.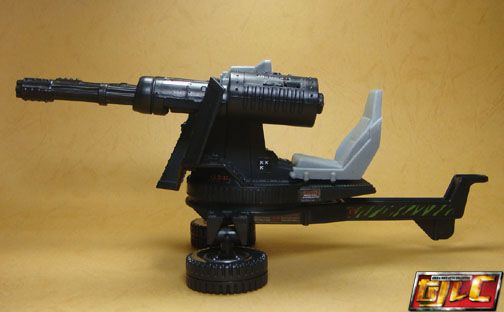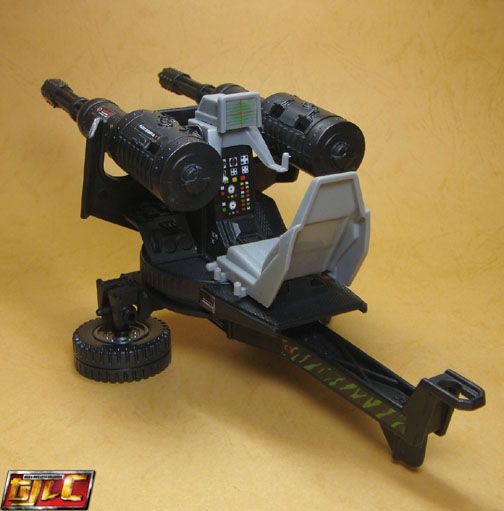 Ammo hatch can be opened.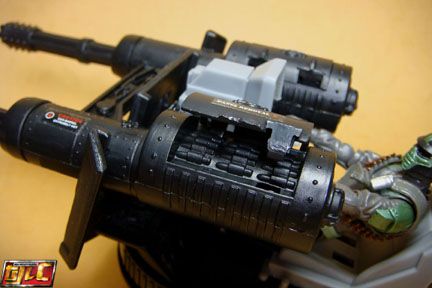 Range Viper is a repaint of the 7pack Defense of Cobra island figure, only missing some of his guns. This one comes with Tunnel Rat's rifle and a pistol (no figure stand)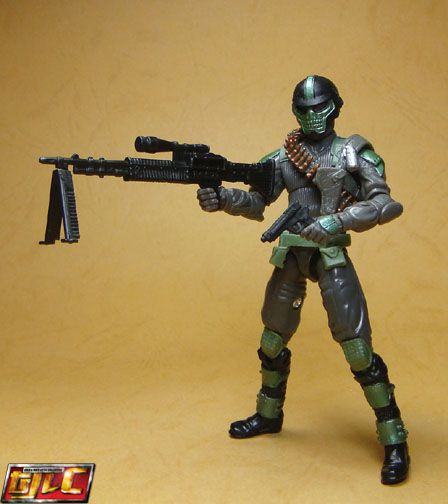 It seems that this Range Viper is now African American?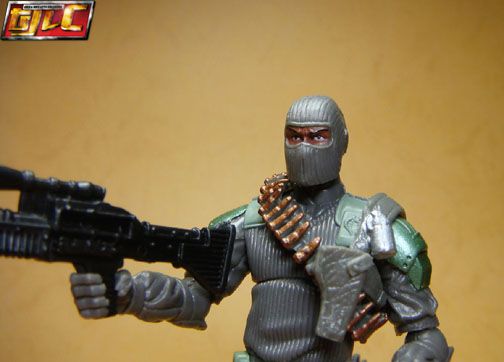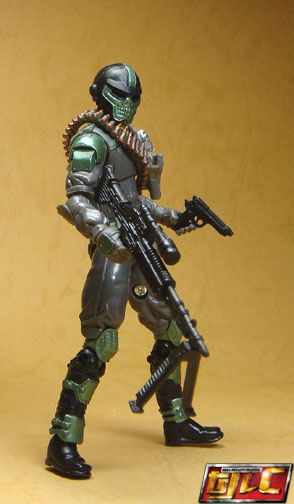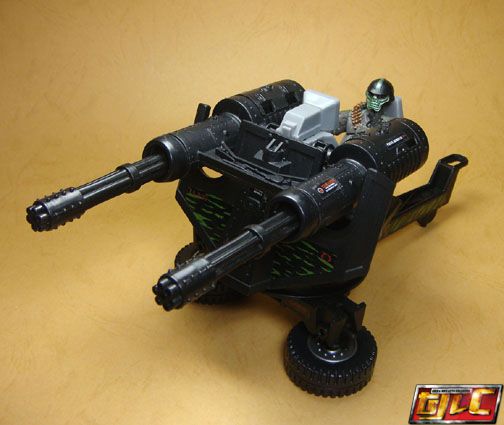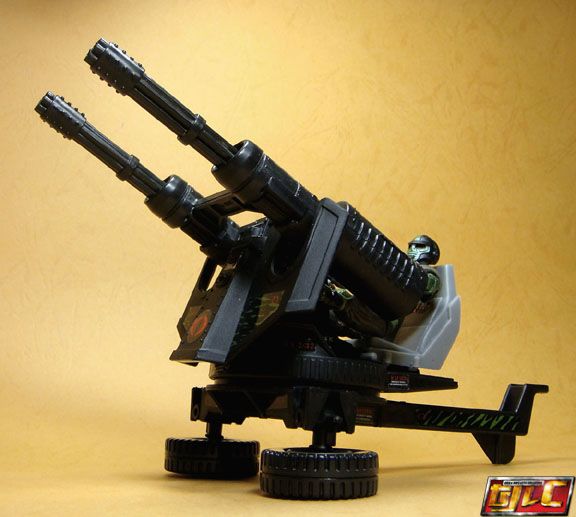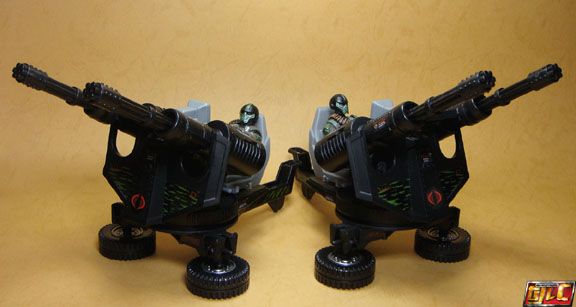 Gold