G.i. Joe Vehicles Wave 4-Ghost Hawk with Lift Ticket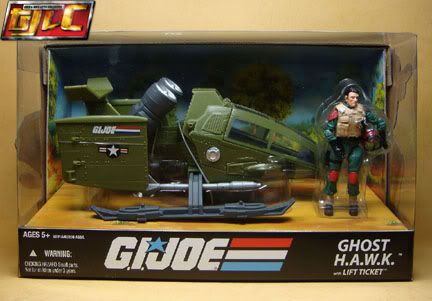 G.i. Joe Ghost HAWK (former known as SkyHAWK) with Lift Ticket.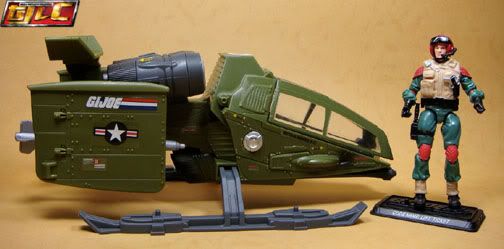 Lift Ticket originally came with the Gi Joe Tomahawk rescue helicopter in the vintage line.
They redid this vehicle as well, the original toy didn't have wind shields (only had the "frame" of the canopy). Hasbro took one step further and made windows for this toy.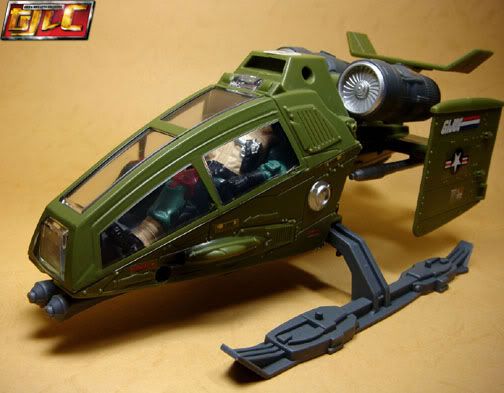 They also painted the thrusters silver and the side engine panels as well.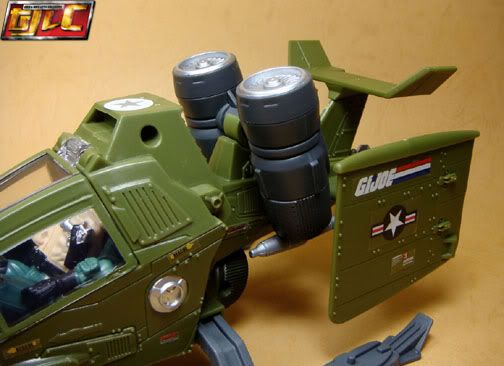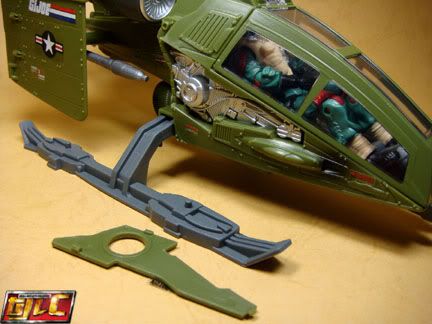 With the Cobra FANG.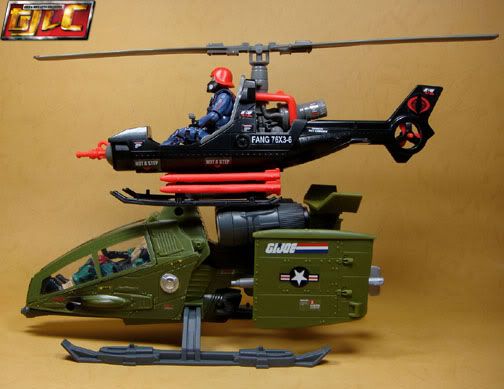 Gold