Ghost Rider Movie Bike for 6″ scale
Box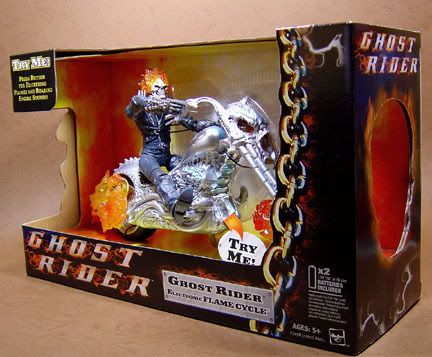 This 6 Inch scale bike was never released locally.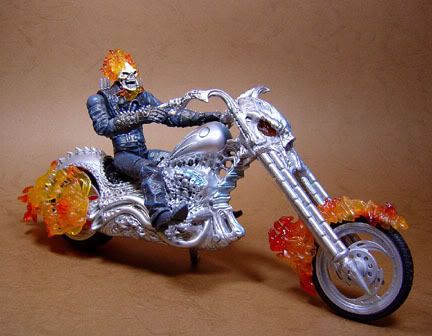 A neat gimmick is the Gas cap. Wave Ghost Rider's right hand in front of it and it will start the lights and sound gimmick (the sound of a motorcycle starting). I'm not sure if it's triggered by sensors or magnets. Alternately, there's also a button you can push to activate the lights and sounds.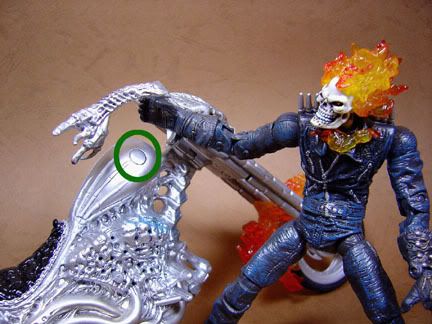 With the 6″ movie Johnny Blaze (from series 2, also not released locally).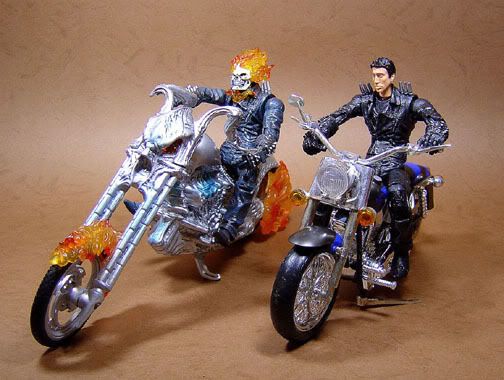 Johnny Blaze's bike in the photos is from the X-men movie Wolverine Bike.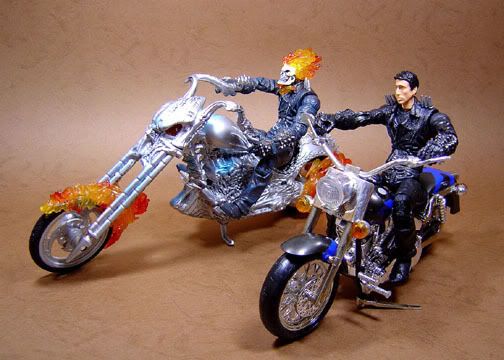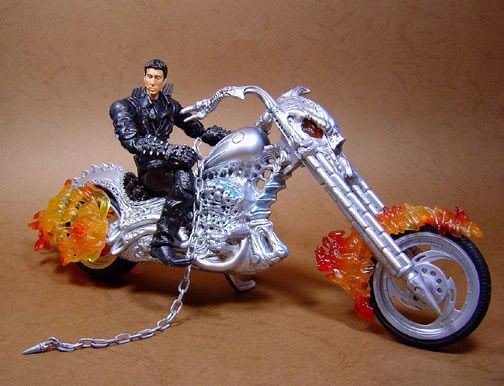 Ghost Rider versus Blackheart.

Need a ride?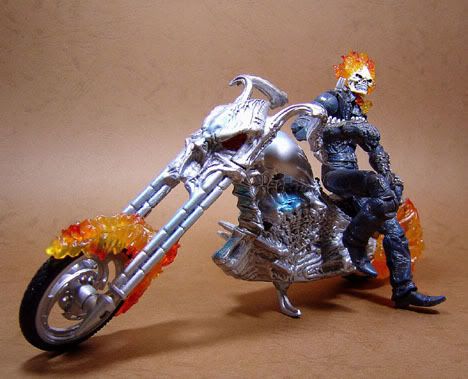 Gold