Icarus Toys Real Super Weapon Collection Voltes V 110 CM Tenkuu Ken Laser Sword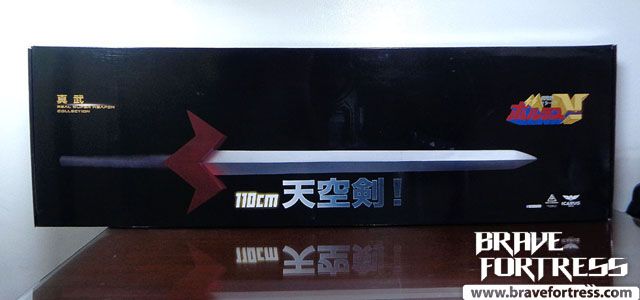 Box spans 45 inches.

This is part of Icarus Toys' Real Super Weapon Collection series. It is rumored that they will also release Twin Lancers for Combattler V down the road.

This replica of Voltes Five's ultimate weapon, the Tenkuu Ken (aka Laser Sword in the English and Filipino dubs) spans roughly 43 inches in length (around 3.5 feet or so). It's made from soft PVC and is meant to go in scale with an actual person (if they want to do a Cosplay, this fits perfectly). It looks really good and it's made of hard rubbery material it is safe to play with. Best of all, it isn't pricey, around 75 USD.
The set also comes with a mount for the sword, the mount is made of plastic.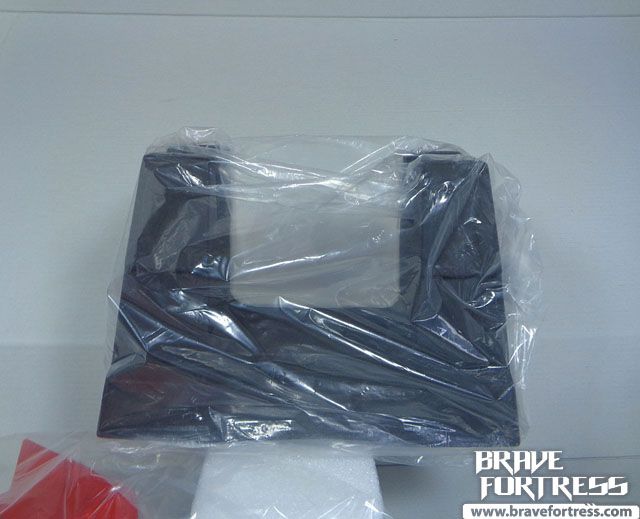 With the Soul of Chogokin Full Action Voltes Five figure.

Overall, it's fun, not bad for 75 bucks considering the size of this thing.
Gold