Marvel Legends SDCC 2019 Elders of the Universe set
Grandmaster


Self-proclaimed ruler of the planet Sakaar, the Grandmaster is a hedonistic dictator who spend his days entertaining the masses with his Contest of Champions, where combatants fight in a battle to the death.

Previously released as a 2-pack with Korg, this time around, Hasbro decides to give the figure a "happy" face sculpt.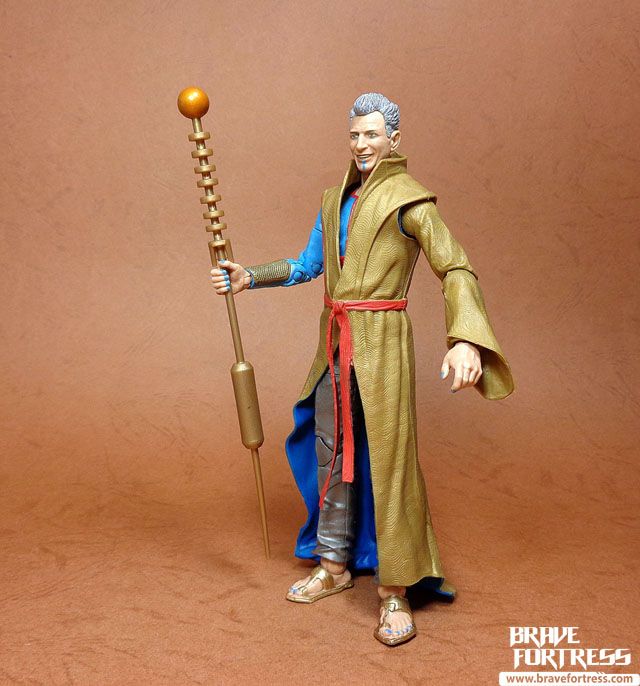 Heh, a happy Jeff Goldblum action figure, never thought I would see this.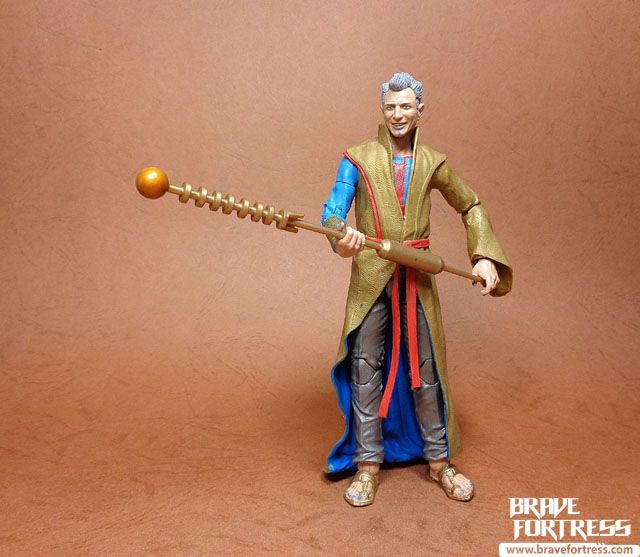 lol… craziest accessory ever! A melted pile of organic goo. It's actually solid, hollow plastic.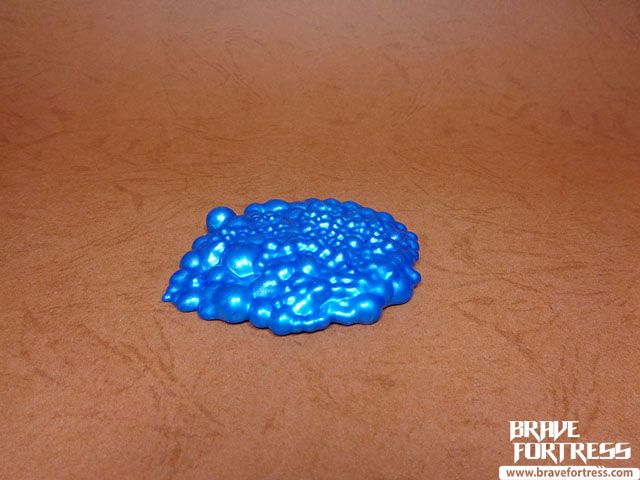 The goop is meant to represent the after effects of the Grandmaster's melt stick when used on a victim.

The Collector

Taneleer Tivan is a collector nearly as old as the universe itself, collecting anything and everything rare he can get his hands on, even living beings. He is the brother of the Grandmaster. Both beings are considered ancient elders as they are immortal and lived for countless millennia.

The likeness of actor Benicio del Toro is uncanny. Really impressive.

Comes with a spare "goggles on" head.

Lastly, he comes with the orb, which actually houses the Power Infinity Stone, as seen in Guardians of the Galaxy.

The set comes with backdrops for the figures, but once you take them out of the package, it just seems kinda flat. I wish Hasbro did something better here, considering they are San Diego Comic Con exclusives.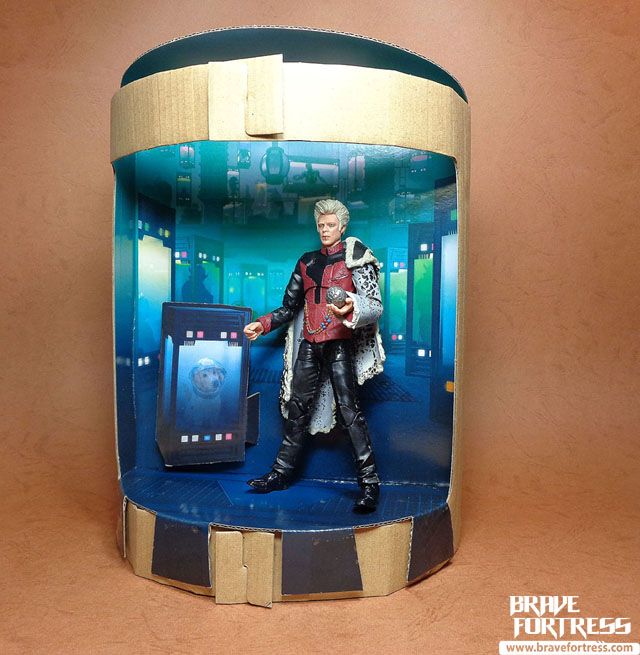 I believe that dog is supposed to be the Laika, the first dog in space from the Soviet Union's Sputnik 2 mission waaay back in 1957?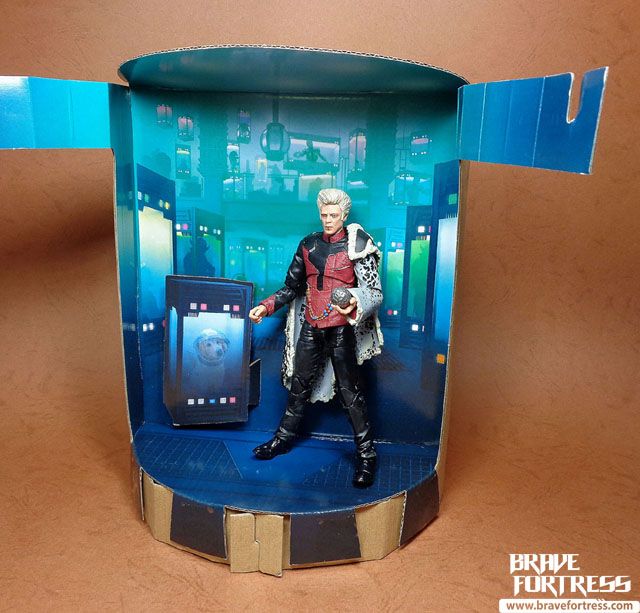 Grandmaster's backdrop features the torture chair from Thor: Ragnarok.

Two crazy old guys…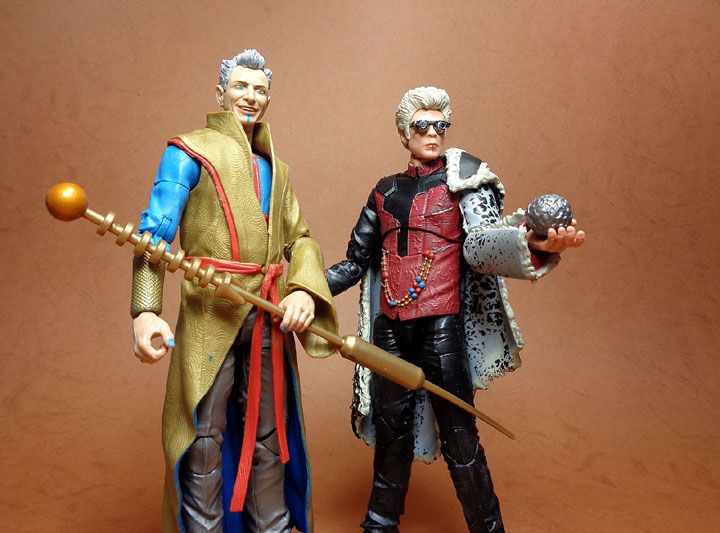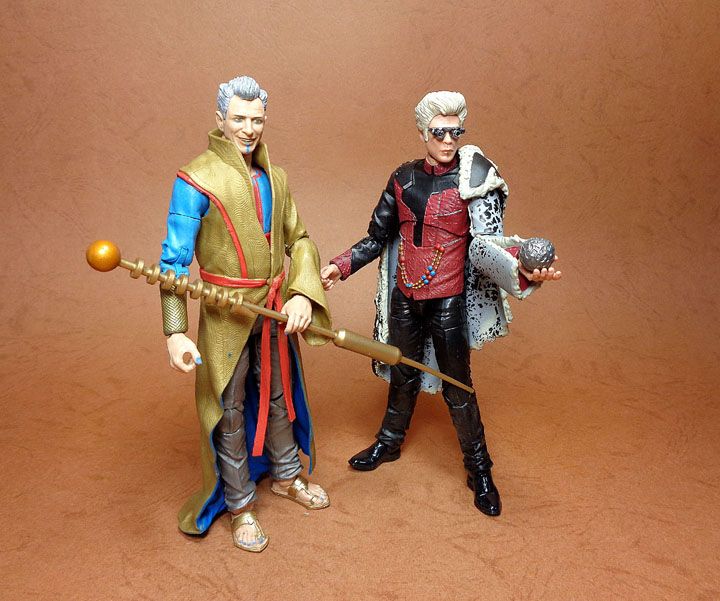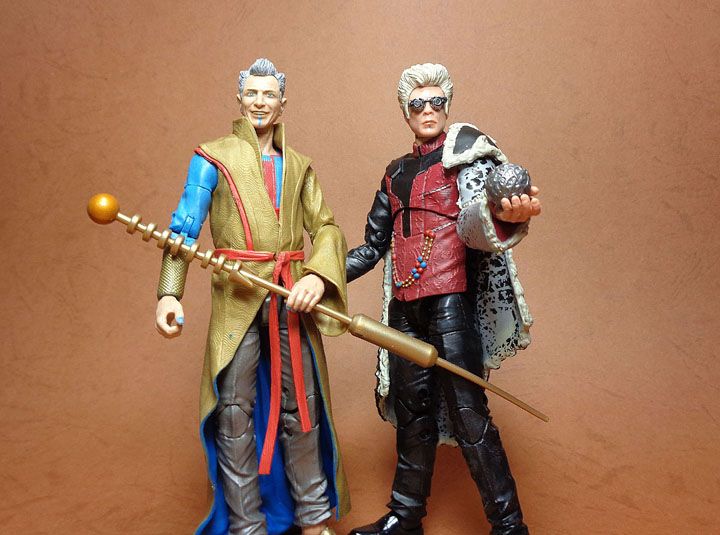 Gold