Marvel Legends Vintage Wave Classic Hawkeye
This one was a bit of a late arrival for me. For whatever reason, the local distributor never brought out the wave 2 of the Vintage wave at local retail. So I had to go through other channels to get this fellow.

To complete the classic Avengers, you need Hawkeye in his original outfit. I'm surprised it's taken Hasbro this long to release a proper Classic Hawkeye. The previous release under the Odin Wave was actually Hawkeye during the 2010 "Heroic Age" branding of Marvel Comics. This figure has some reused parts from that version of Hawkeye.

While Hawkeye possesses no special powers, he's an expert marksman with his bow and arrow.

It's a shame Hasbro didn't include any arrows with this figure (same as last time!), just his bow and quiver, seems incomplete without any arrows. Would've been great if they included trick arrows too. Sigh..

Yeah… Still shootin' imaginary arrows since 2015, thanks Hasbro!!

"Heroic Age" Hawkeye from the Marvel Legends Odin Wave.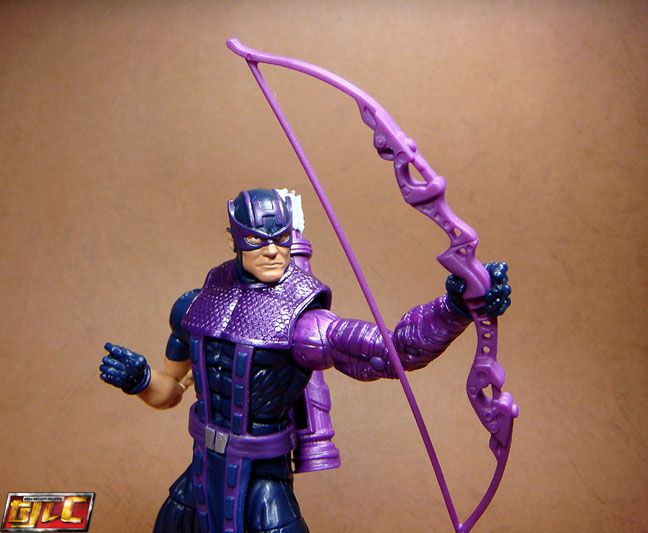 Gold